The bathrooms in my freshman year dorm were cleaner than those in the Hermitage.
Sad truth of the day, brought to you by Russia, where nothing's surprising anymore, and everyone's watching you! w00t!

St. Petersburg could possibly be the greatest city in the world. Unfortunately, it's in Russia. Sorry, world. Instead, you get this: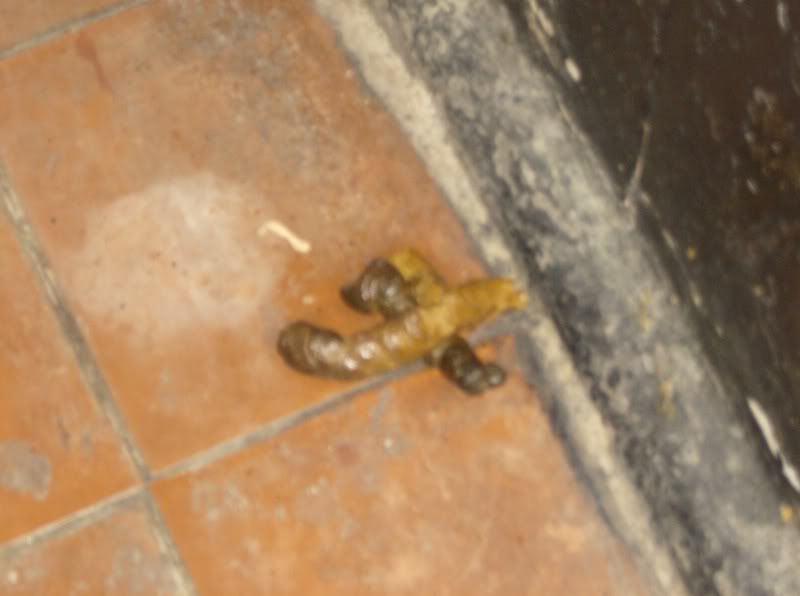 The girls here look like younger versions of my grandma Edna, and this whole "we're American, you know rock n' roll?" thing doesn't work with impressing the youngsters, unless you're in a rockabilly bar.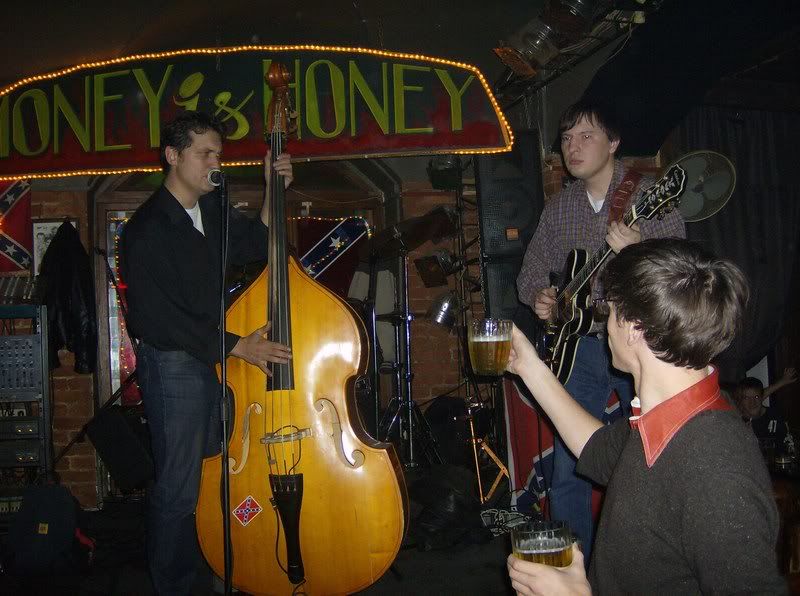 What, was it something I said? Singing is Frank, Russian rockabilly. You ever heard "Blue Suede Shoes" sung with a Russian accent? Zu Russia! Is great here, da? Vy are Americanski, da?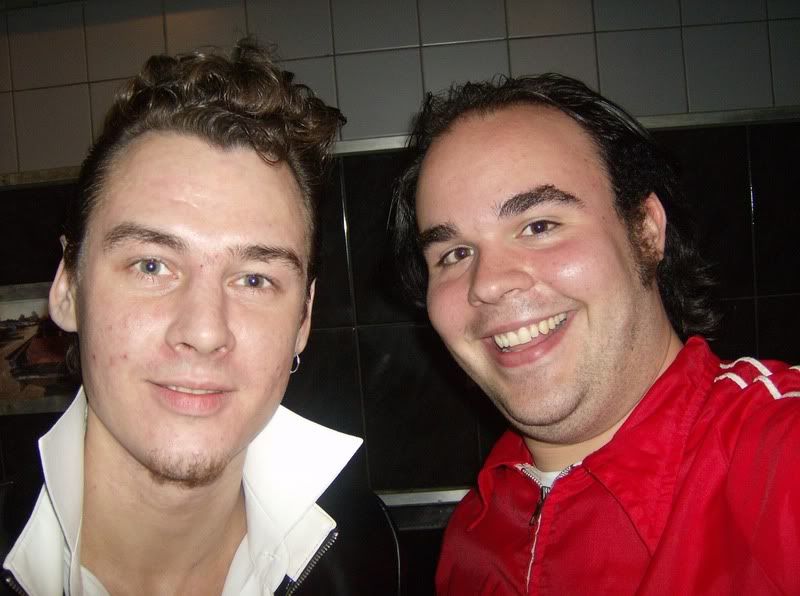 Mike and Frank had a conversation that went something like this:
ME: Do you speak English
FRANK: A Leetle
ME: I think you SUPER COOL DANCER
FRANK: ME? YES!
ME: You like Reverend Horton Heat?
FRANK: Yes. You like movie Greece?
ME: Yes. John Travolta.
FRANK: Greece 2 is uhhhhh.
ME: Yes. Greece 1 great music.
FRANK: ROY ORBISON!
ME: ROY ORBISON! SO COOL!


Yo, this is Mike speaking. We met this girl in a slacker bar. Her friend was crazy, and some Russian Dude was macking on her friend. Friend blew him off, and started talking to me. Russian guy comes up to me and starts talking in Russia. I give him the old "I don't understand". He leaves me alone, comes back a minute later and goes, "You feel pain". I took that to mean to stop talking to her friend. Anyway, this girls name was Marie, and she was a former ballerina studying Electrical Engineering. Holy fucking shit. Too bad about the whole Russian AIDS thing or I would have proposed right there. Well, that and she chainsmoked like Union Carbide Bhopal. Which probably puts her towards the moderate side of Russian tobacco consumptions.

And for the record, no I didn't, you perverts.




Starz n' barz. Score. But still, no one's impressed by our Americanness, even though the dress here like cartoons of American culture. Maybe if we were black we'd have more luck. Or maybe not.

Oh yeah, here are two sweet ass Russian Rockabilly Videos. ROCK!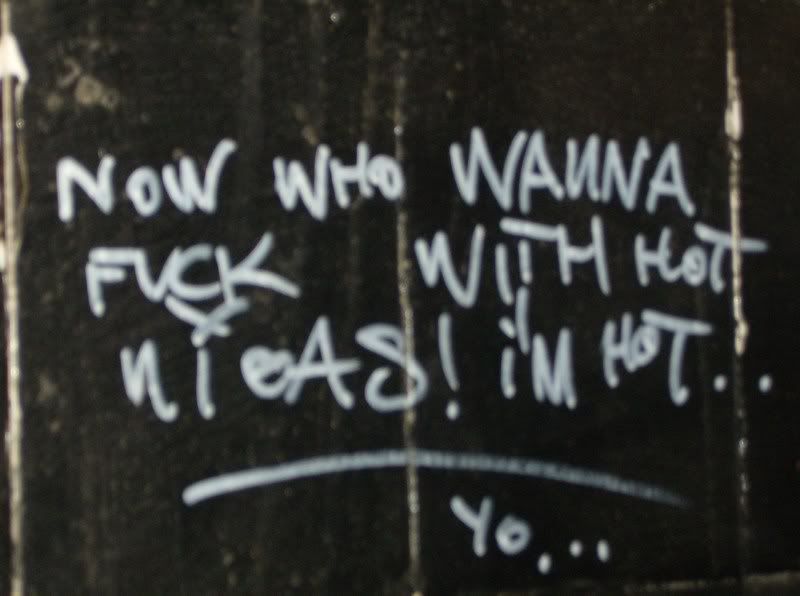 Pic from a DIY arts space, Art Center, that we randomly stumbled upon. Turd pic above is from the bar there, and this is one of the corridors. Inside was the cool-named, but disappointing "Museum of NonConformist Art." Sadly it was the turd in the bathroom floor downstairs, and not the museum itself, which fit the name more. Art Center: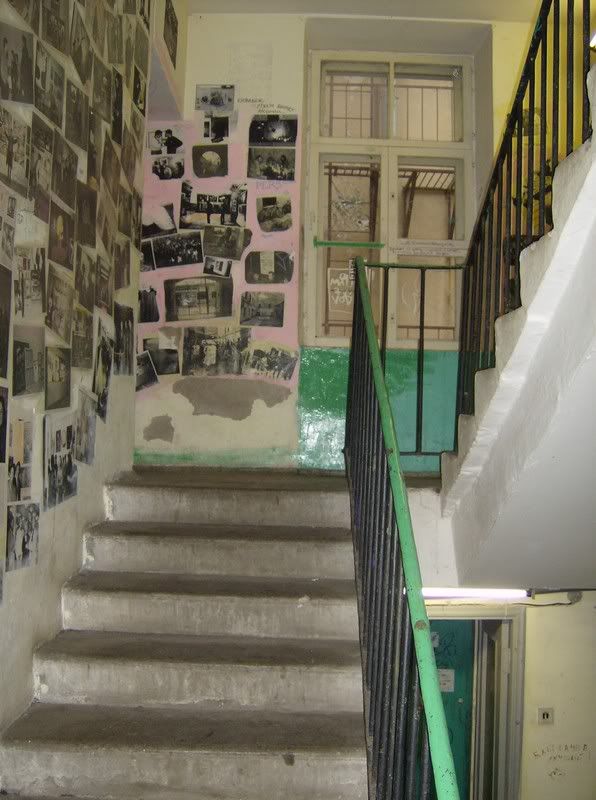 The scale, the enormity, the intrigue, l'Hermitage. S'fucking big: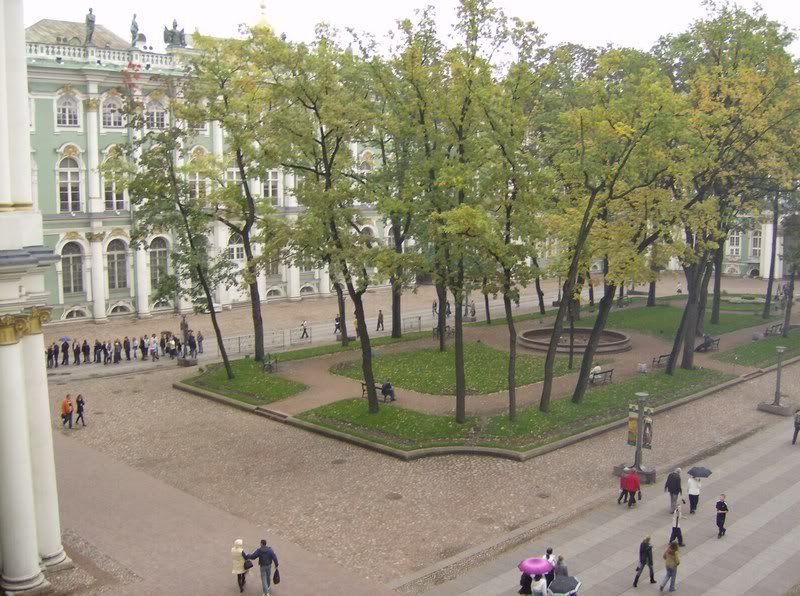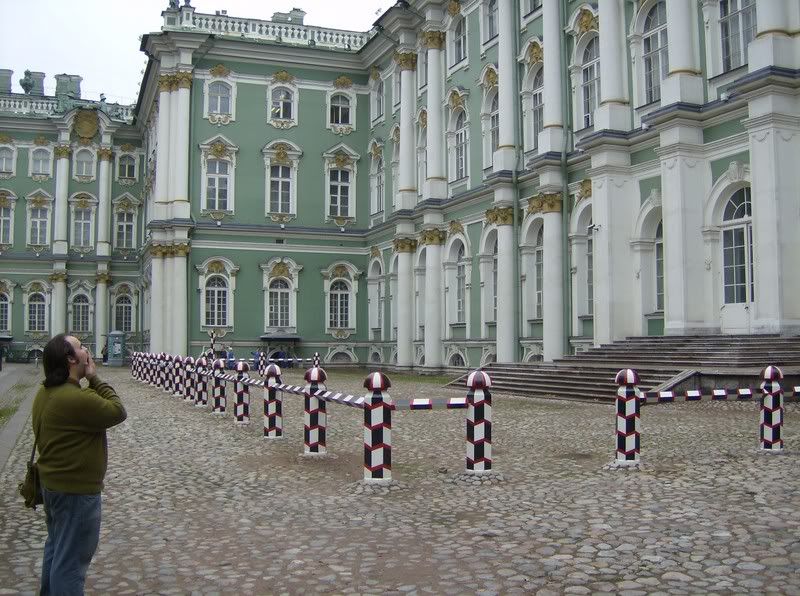 They like charging foreigners an extra entrace fee to anything - you notice how there is lower price on Museum entrances written in Cyrillic. I should just grow a mullet and then I'd be set. Yeah, that's another thing - more mullets here than a Nascar rally. Mullets and tracksuits. Mullets and tracksuits and frowns. I think we saw a dead dog on the sidewalk today, right by Dostoevsky's grave. Somewhere, somehow, someone is pontificating this. Thankfully it's not us. We are leaving. Suck on deez nutz, Hermitage.