Goats from the Caucauses are metal in ways you can't imagine.
Word.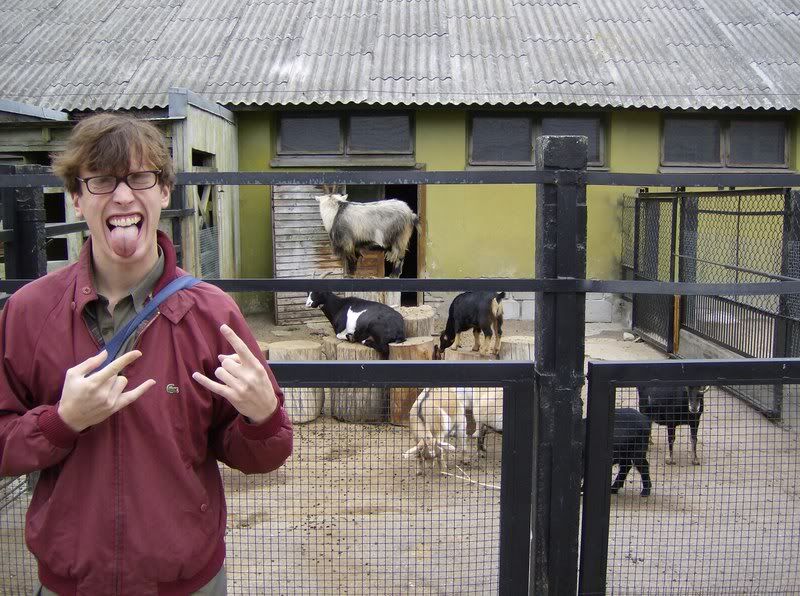 A little before and after action from the Tallinn Zoo.
Before the Soviet Union collapsed:




After the Soviet Union collapsed: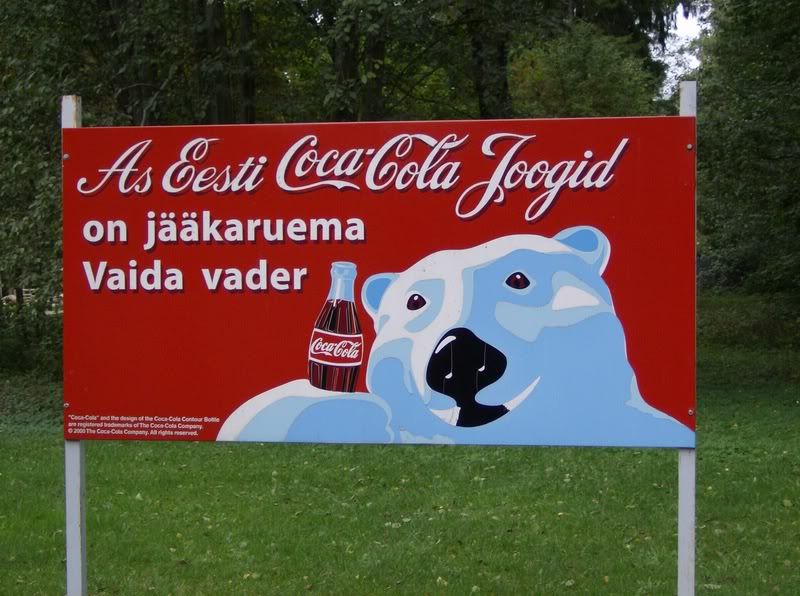 This needs an explanation. We have a caption for the ass, an ass named Michael, and that white lump to Mike's right is the ass of the ass. Meta.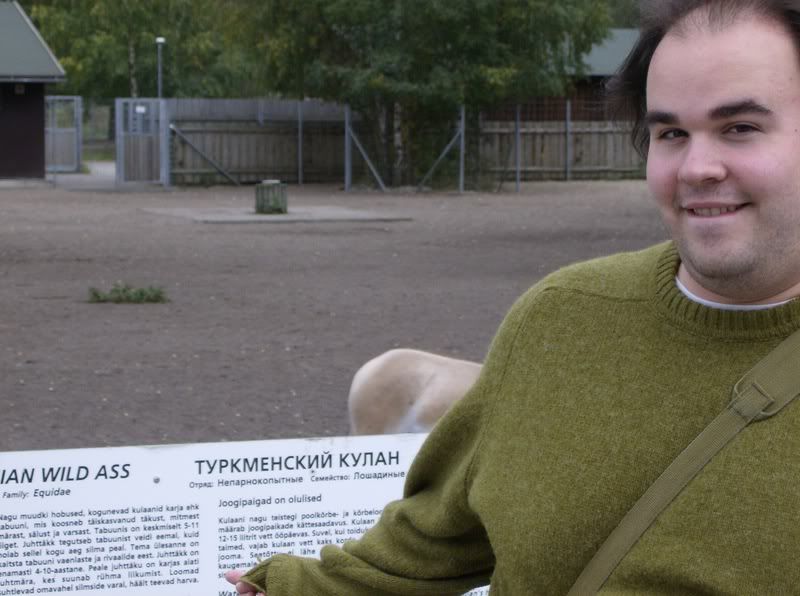 Elephants and housing projects:




In the middle is Rainer, our extraordinary host. To the far left is a guy I don't know. This was at a metal concert: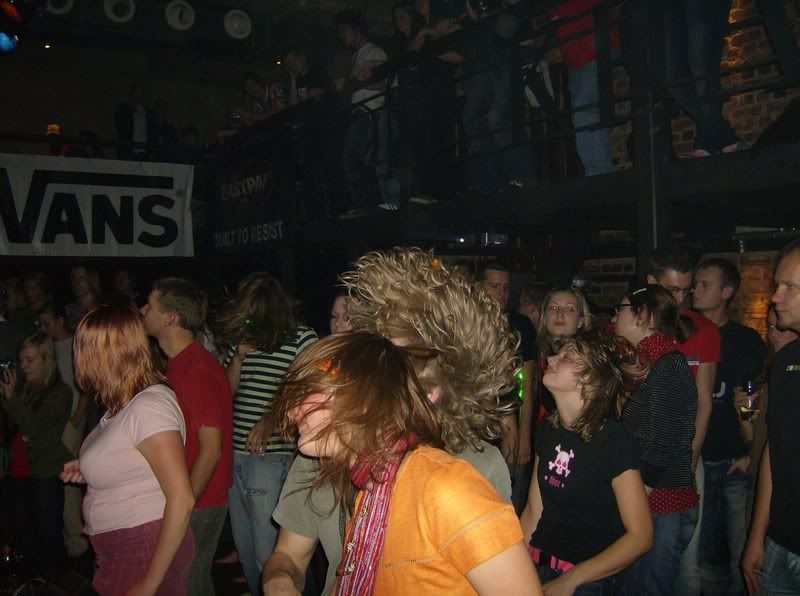 This is olde town Tallinn. It is a gorgeous city, and the people in Estonia are freakishly pretty as well, and friendly and awesome. Sadly, no stalker shots. The circumstances of taking would be awkward. "Hello, um, you're hot, can I take your picture to show my friends that you're real?" Yeah, whatever. Anyhow: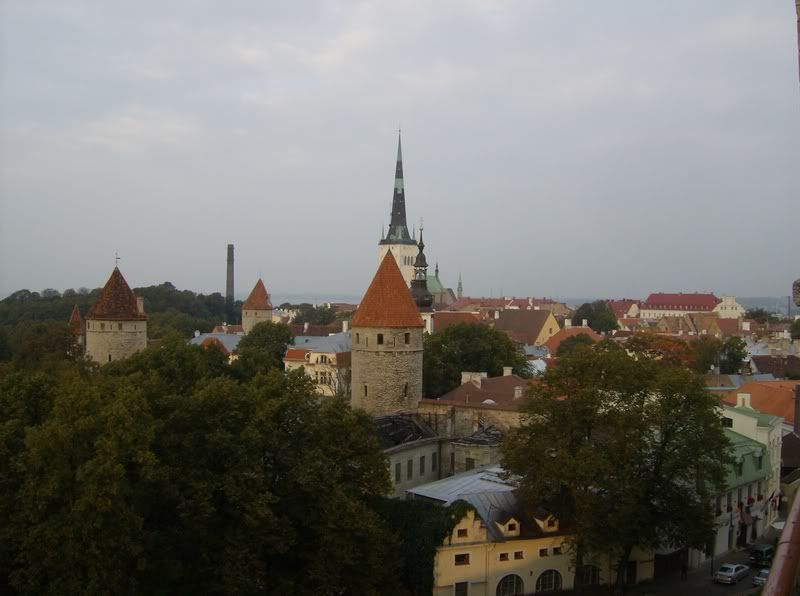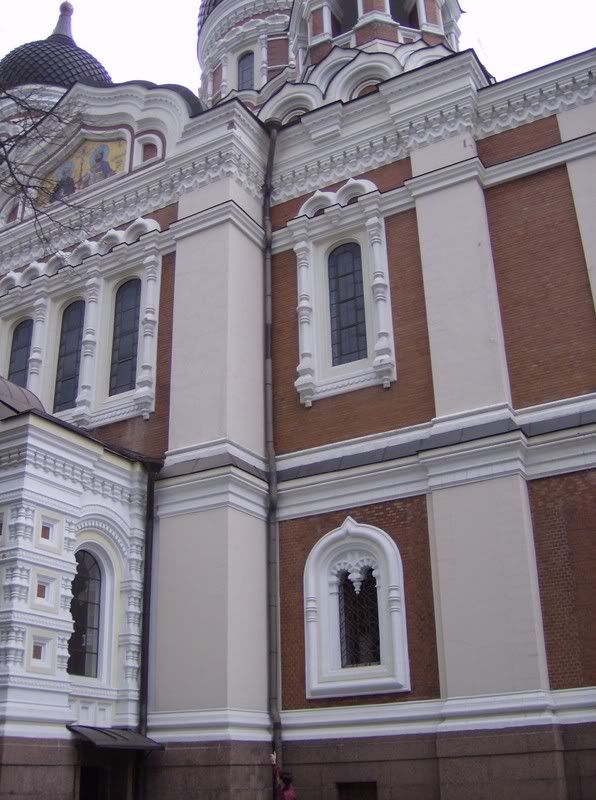 It's a good thing I didn't approach any girls like that. Firstly, I'm otherwise entagled. Secondly, she might get offended and give me a swift:




Hoo hoo, I kill me.

Then, that way, I'd never have to rely on Soviet Era morning after pills.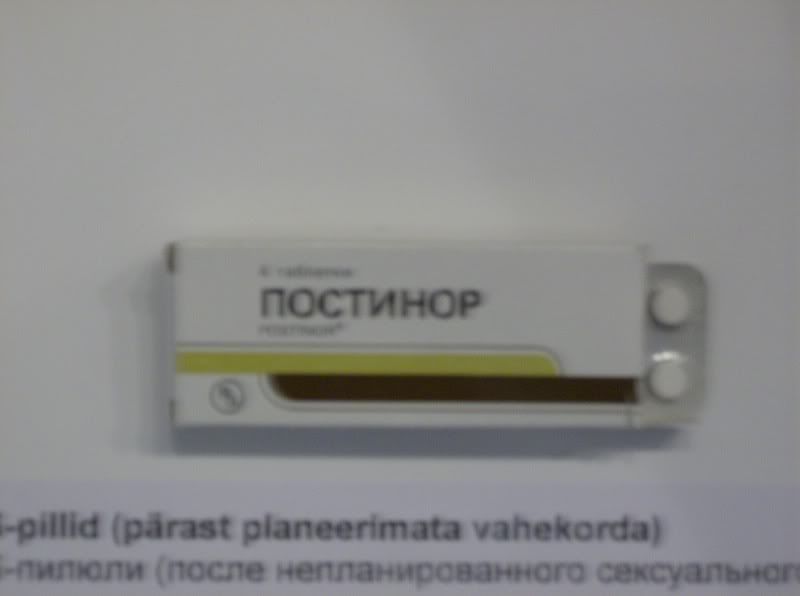 ..and have to get an abortion, and have my fetus plasticized because, you know, that's what all the cool people do nowadays.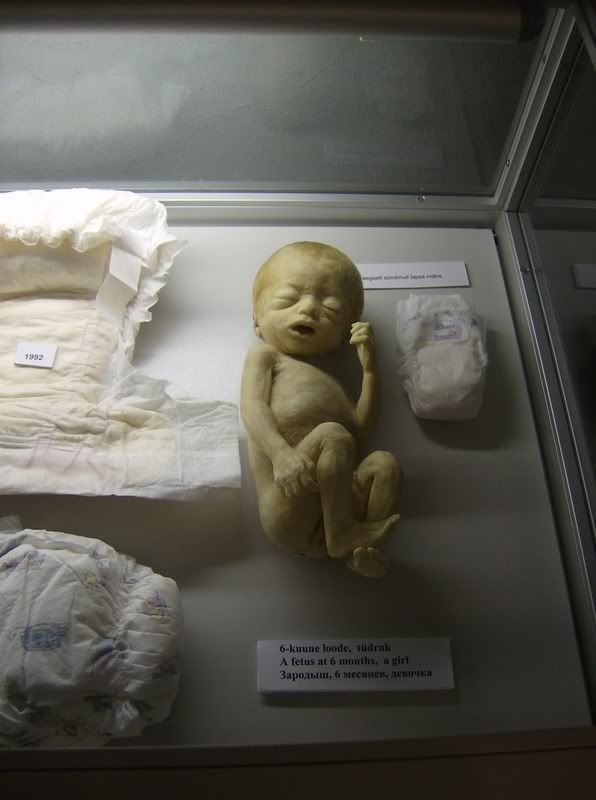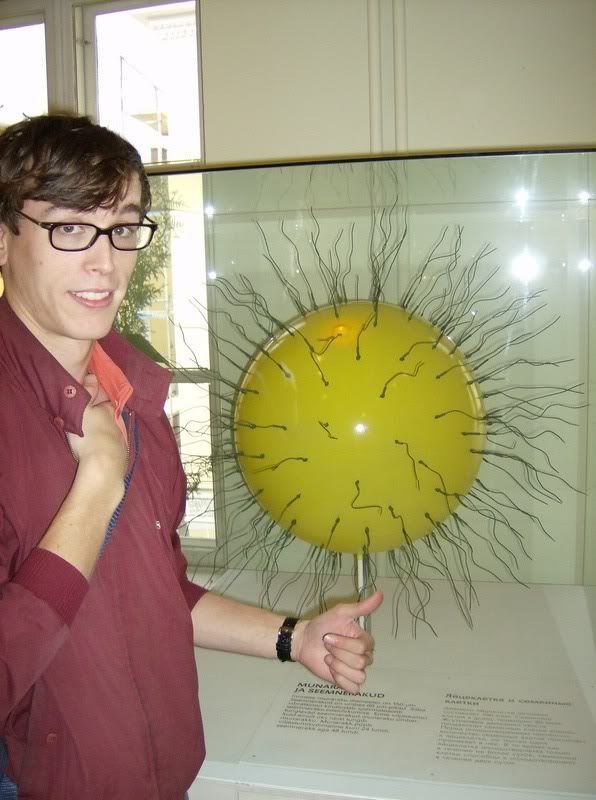 The miracles of life.

Medical museums rule. Check out all the awful things that can happen to my genitals. Cheers!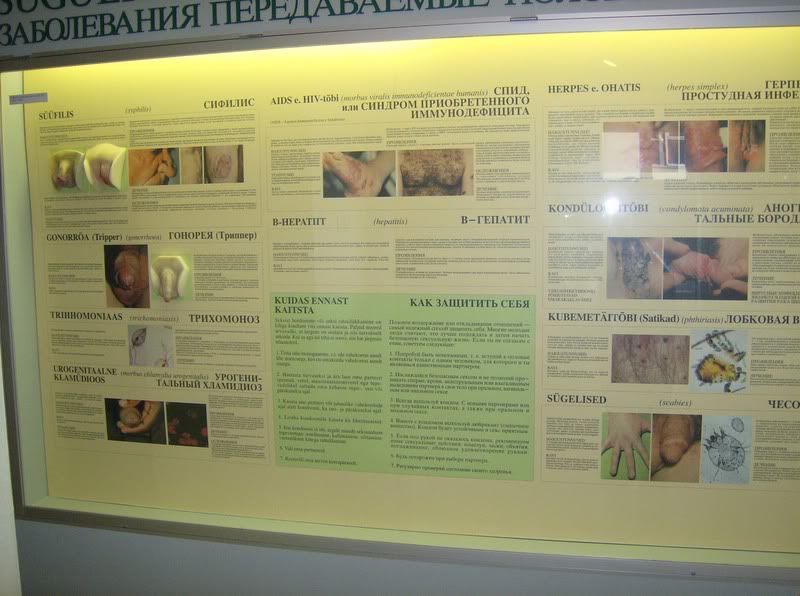 Prophylactics? More like prophylitastic!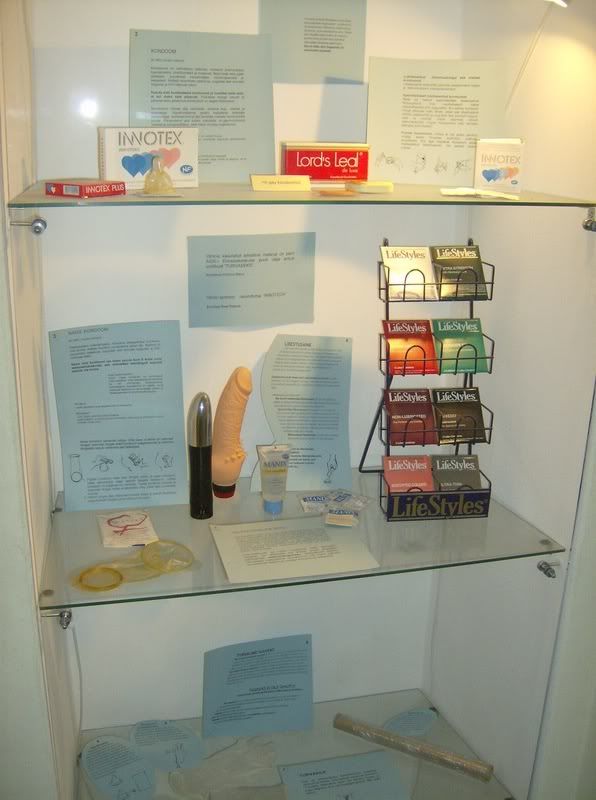 An america-themed prosthetic leg:




And last but not least, BYOLENCE. On the drums is Reinor. To say they were metal would be an understatement. Men at work: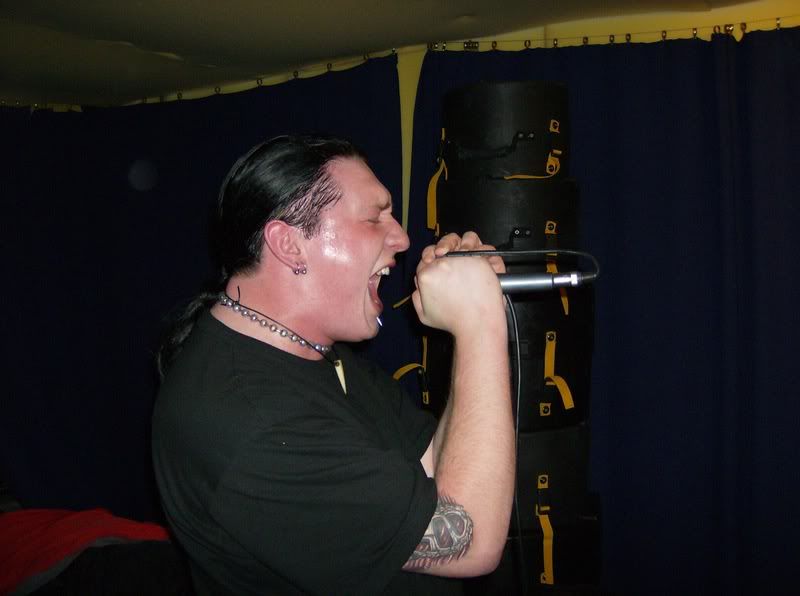 Charmed yet?




That's some Russian metal tude right there.




Oleg, who kept on saying "Let's watch gay action on the gay TV." Yep, sure.

Here's a video of BYOLENCE practicing. It didn't come out very well. http://s99.photobucket.com/albums/l313/Shermanzzz/?action=view¤t=HPIM0107.flv

Their practice space was in a former fallout shelter, a rather metal one at that.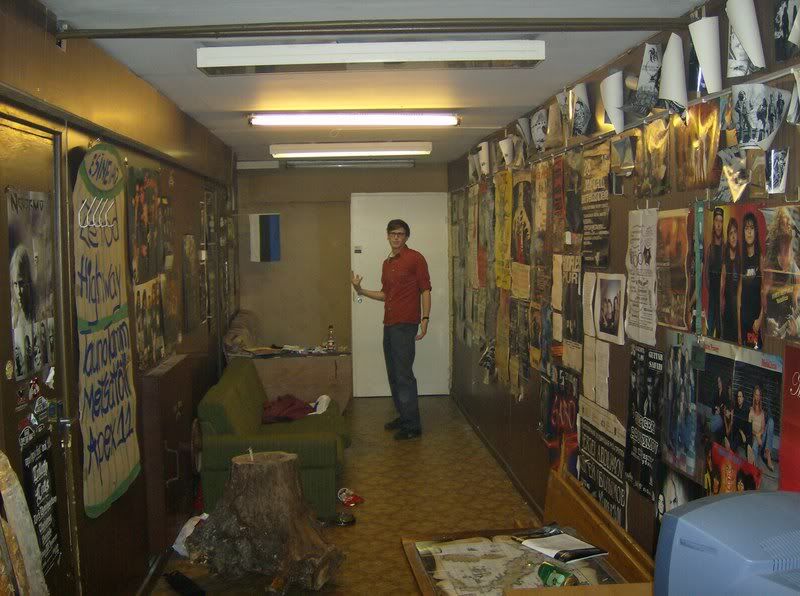 Check out the door:




From the walls, cynicism:




And like so many other things, a non-sequiter.




And we leave you with this Estonia collage. I wonder what this is supposed to be about?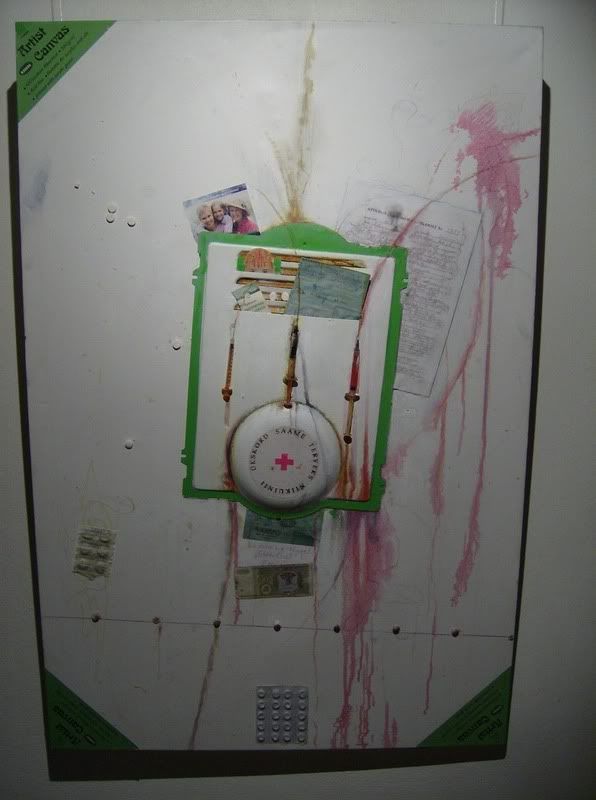 Cheers! Zu America!