In this post I attempt to pronounce "Siauliai" correctly
Siauliai is the town in northern Lithuania we were in two nights ago - now, is it Shoo-lei? Shau-lee? Shua-lei?

But while I can't pronounce it, I do know how to spell it, because Siauliai spells "FUN!" Ain't that right, Lietuvski?




More on him later.

The skinny was this - after arriving in Siauliai, Lithuania around 5 PM, we realized there was a 4 AM bus to Druskininkai, our next stop. So rather than splurge on a hostel, we decided to a make a fucking night of it. But first, piety.




The main reason for our jaunt to Siauliai was this, the Hill of Crosses, which is exactly as advertised - a huge mound of crosses. And crosses. And more crosses piled on top of crosses.

OK, so you have a plain, right? Grassland. And this grassland plain has a zit, and instead of being red and filled with puss, it spews and oozes crosses and crosses and crosses and...




We went during sunset - a wise decision. When the wind blew you could hear the tiny crosses and the rosaries jangle.

Here's Michael in the near-dark:




Surprise, more crosses:




It had been a site of sorts where people left crosses for some 400ish years, and the Soviets bulldozed it and the Lithuanians put them up again and then the Soviets bulldozed it and the Lithuanians put them again and then the Soviet Union fell and, well, you see what happened. The Lithuanians are quite proud of this, rightfully so. Creepiest/scariest/most impressive/most sublime pilgrimage site I've ever been to, and, heck, I'm not even Catholic.




And from the mount, Jesus sayeth: "And you, Jews - you will get drunk with locals, and you shall enjoy it, for I am the LORD."




For he is the LORD!




HELLO LIETUVA! HELLO SIAULIAI! ARE YOU READY TO RAWK!?!?




So seeing as how our bus left at 4 A.M., and we had less than 12 hours in Siauliai, we said "fuck it" to the hotel and promptly met some locals. Their names were Max, Justin, Andrus, Marius, Darus, Paulus, and "Satana", they were all geniunely awesome people happy to see Americans. Darus, the guy at the top of the post, approached us with an offer to hang out, and from there he and his buds proceeded to show Michaelus and Steveus some rocking Siauliai times. And in Siauliai, we did lots of awesome, totally wholesome things because I KNOW YOU ARE READING THIS, MOM AND DAD.

So...

This is a picture of Mike and Marius, and Marius is saying "MICHAEL SAYS WONDERFUL THINGS ABOUT HIS PARENTS AND COUSINS AND GRANDPARENTS! HE CAN DATE MY FUTURE DAUGHTERS, NO PROBLEM! I AM PUMPED TO BE IN HIS PRESENCE."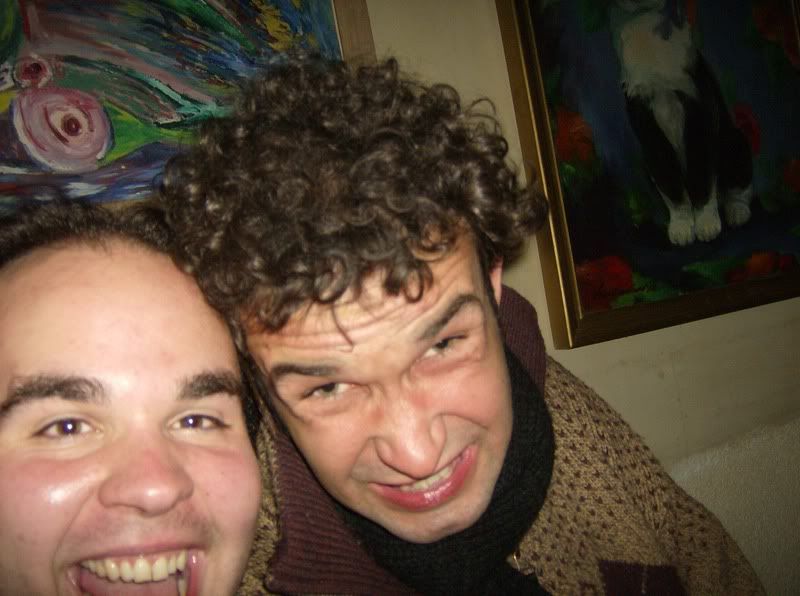 Andrus is not thrilled by how I schooled him in backgammon, chess, and other family-oriented games: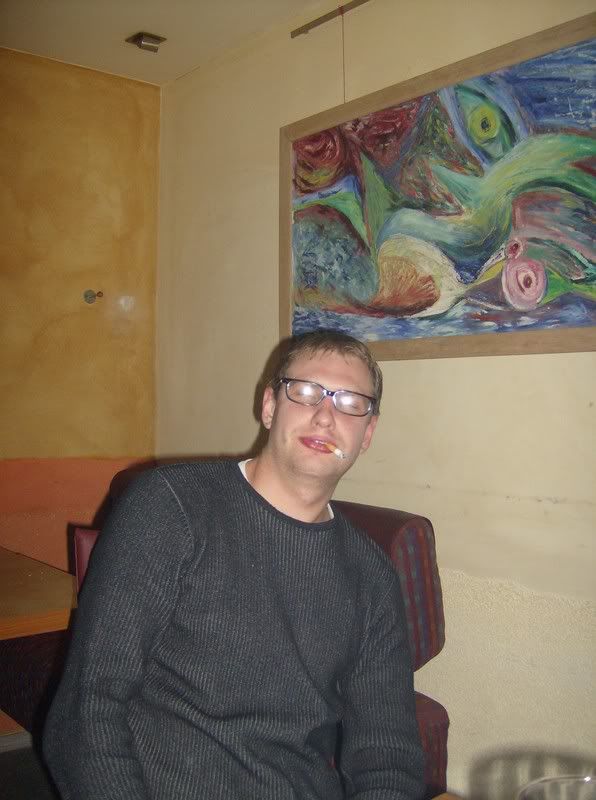 "Wow Sherman parents, you must be lovely people. We hope our children are as beautiful as yours."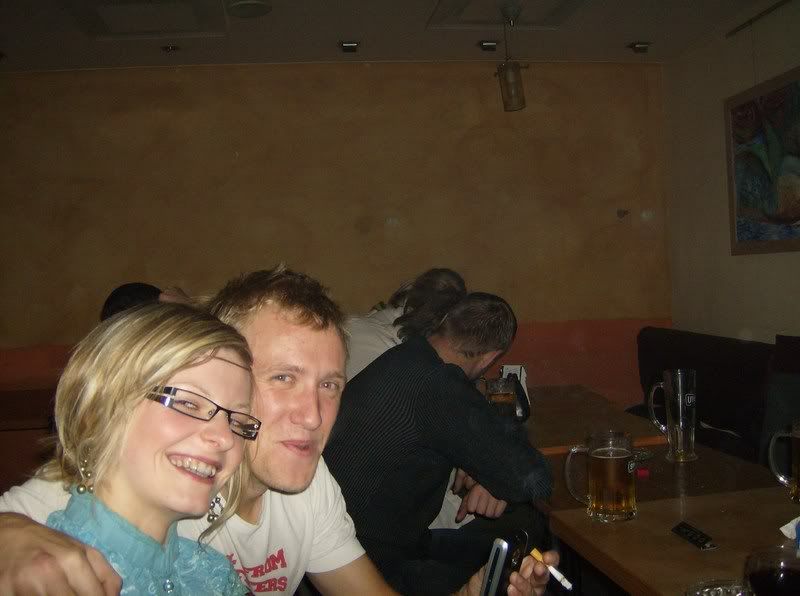 "I am dour and sleepy. I know I have family not as cool as Steve and Mike's - this drains my will to live. Only a lick can revive me."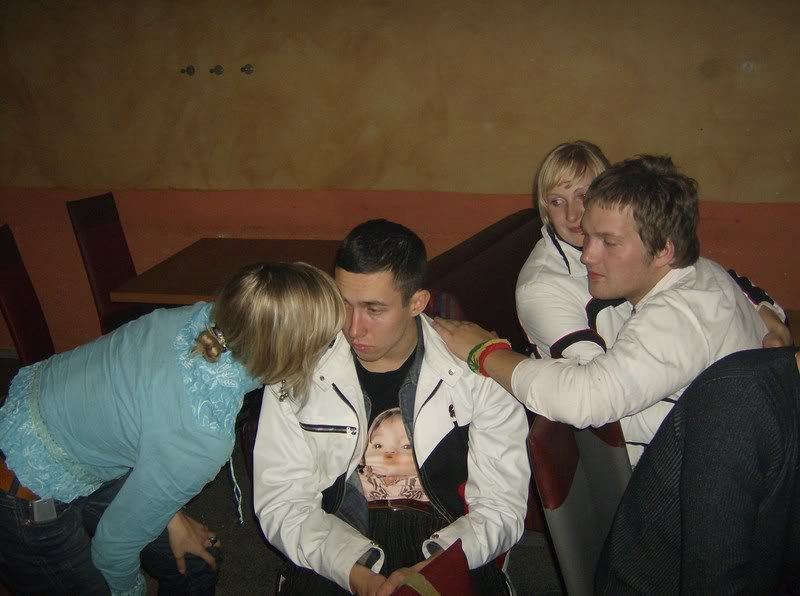 They were not without humor - they told us that in Lithuania cheers is "Salotos," like "salut" en Francais. Problem is, it's not. It means "salad." So we found out the entire night we had been toasting to "salad." See, that's how wholesome we are.

Below is Marius and Paulus, who even walked us to the bus station to make sure we were safe (no joke). Marius was a blacksmith/sculptor and Paulus was a fireman who talked about his guns a bunch. Airguns, that is. They said I had to watch out for thugs with airguns walking around town, because those airguns "really hurt."

Airguns. Oh no, watch out, I might get a bruise. And they say to watch out while leaving the US.

Anywho, goodnight.