SATAN PETERSBURG
So we're in Mother Russia now, get the shit stared out of us by the Russkies. I'm totally paranoid, and thus haven't been taking lots of pictures. It's pretty WACKYWACKY here, there's all this gorgeous Italianate architecture, but it's covered in 400 years of commie grime. Anyway.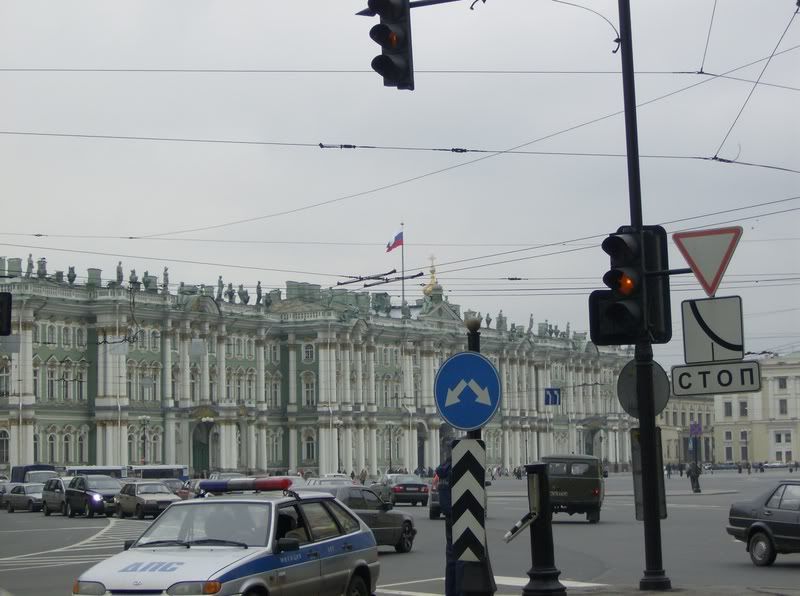 So that's what the streets look like in the city center. Hella cars with Tinted windows and some crazy ass Venice style shit. Take that Shylock.

Here are some so-so photos of a military convoy driving down the street. As soon as the convoy started coming people started snapping pictures. Sorry, the pics aren't that great, that Russian military is slippery. They have germans to freeze.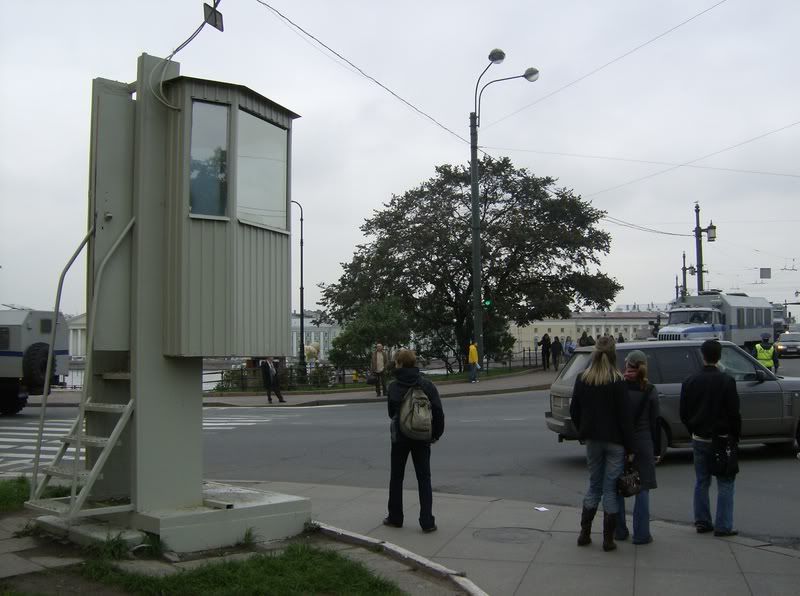 St. Petersburg has a lot of rivers. Here is Steve breaking his harsh Russian face for 5 seconds: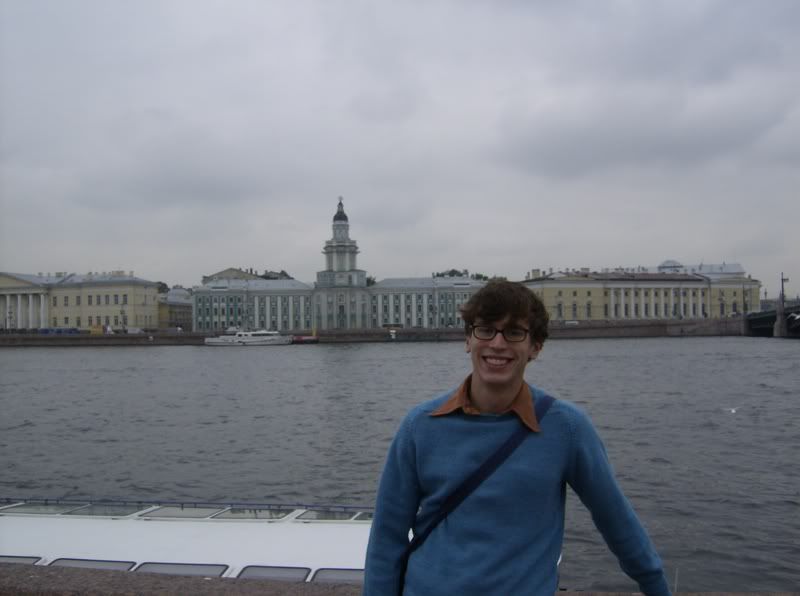 Undoubtedly the highlight has been the Museum of Anthropology and Ethnography. It's basically a crappy natural history museum except for one thing--Peter the Great's collection of freakish specimens. We saw maybe 100 different fetuses in jars. Siamese twin fetusii, cyclops fetusii, crainial hernias, cleft spines, and a ton of baby heads. Some seriously fucked up shit. There were embalmed babies and stuff. Brain hemmorages, deformed faces, and a stuffed two headed calf. He put the collection on display to educate people about deformities--at the time the belief was that freakish births had supernatural powers. He wanted to show it was no big deal. Instead, he probably just helped create Troma enterprises.

We couldn't take photos in the museum, but here's a shot of the exterior, which gives no clue to the horrors within!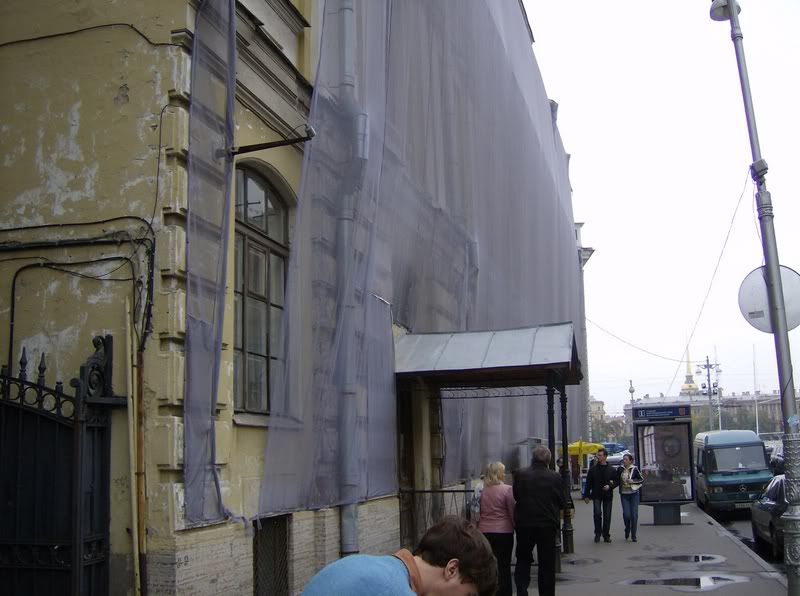 That's Steve at the bottom, releiving himself of his 40 ruble street hot dog lunch.

Then we walked around St. Petersburg. We went to the Fortress of Peter and Paul (fuck Mary), where we saw this:




Apparently this is stuff we are not supposed to do.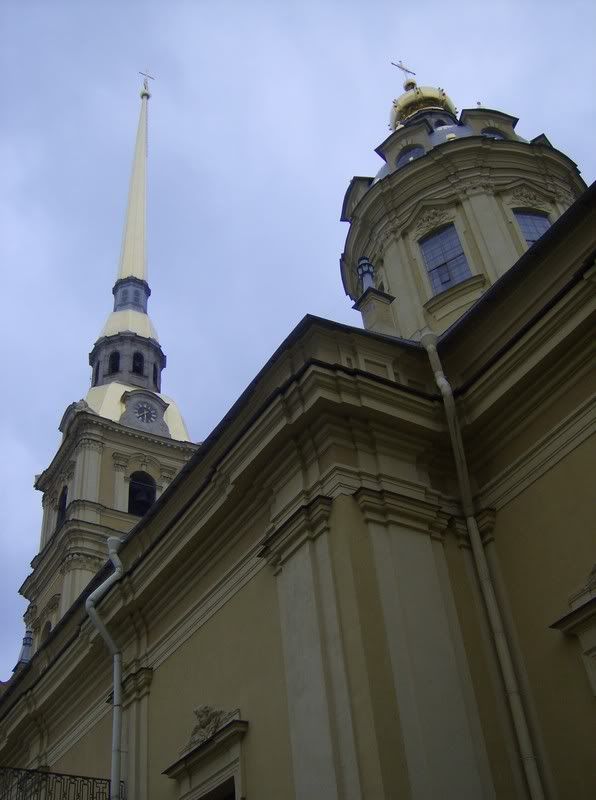 This is a church where all the dead Czars hang out and enslave serfs.




That sign says "Italy in Minature". We didn't go.

Now it is time for us to score some Dinner-ski, comrades.