Tallinn da house. Get it? GET IT?!?!
Just got in to St. Petersburg safely, and some pictures are up from Tallinn.

Olde Town Tallinn (that's Vana Tallinn, for you Estis), is something like Medieval Disneyworld shit, except with more hookers. I can dig the hookers, I can dig the medieval, but I can really dig the metal. Our host there, Reiner, was in a metal band - a rather good one, at that. European bands don't need to bring gear to shows, only instruments. Not even drums, as a matter of fact. Jealousy. Here are some pics of Tallinn.

Disembarking from der Viking Ferry. Notice the weight.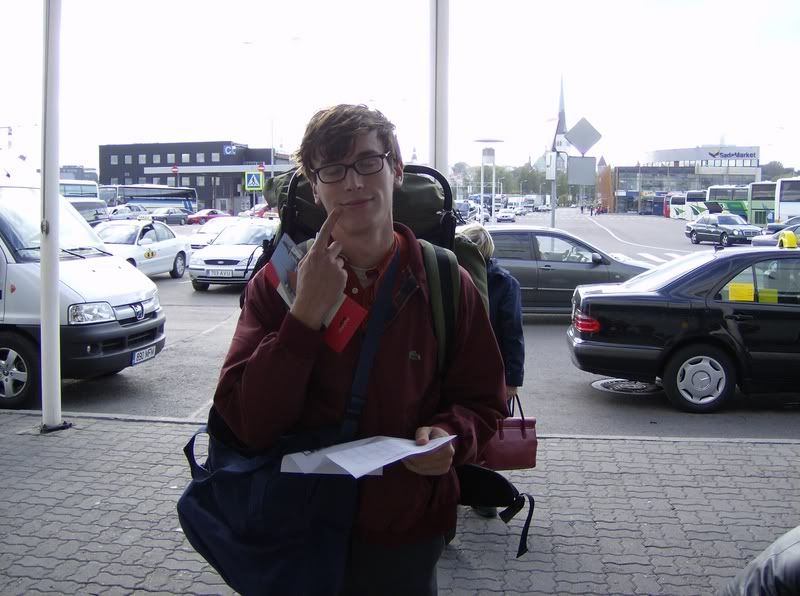 Olde Town Tallinn. Touristy, and pretty, and la la la. We managed to wade through the sea of Finns in order to take these pictures. Olde Europa turns into drinking playground for tourists from more enfranchised countries, who, in the process, open American fast food franchises in ye olde barristerhaus: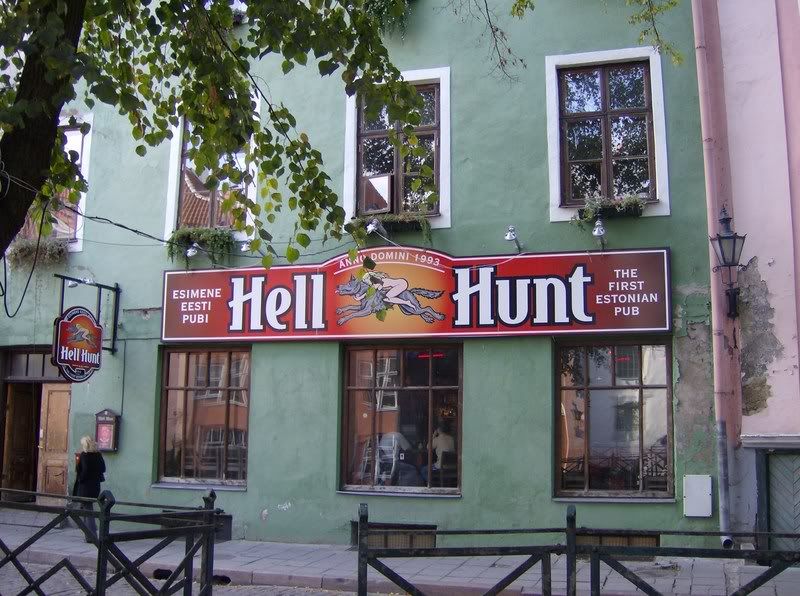 Pictures from Reiner's fallout shelter/practice space. Metal posters with Cyrillic type are infinitely more metal than other metal posters. Thus spake Zarathustra.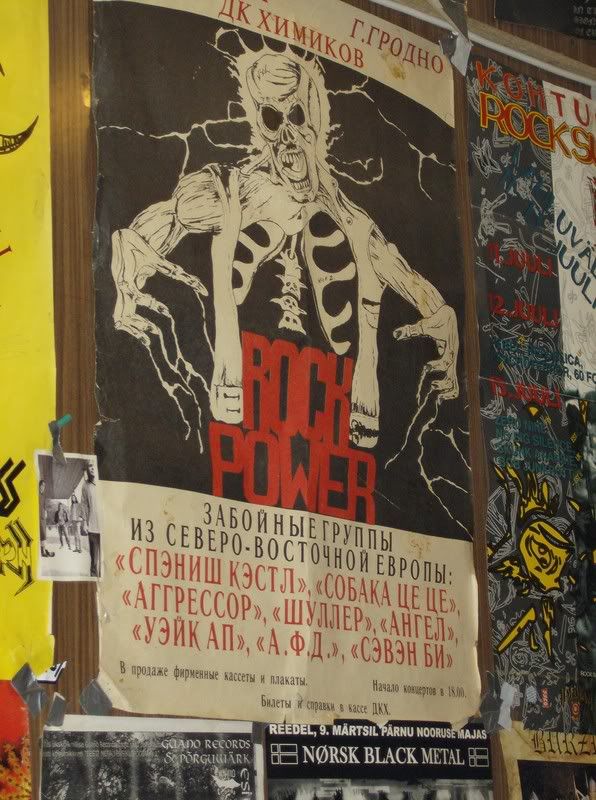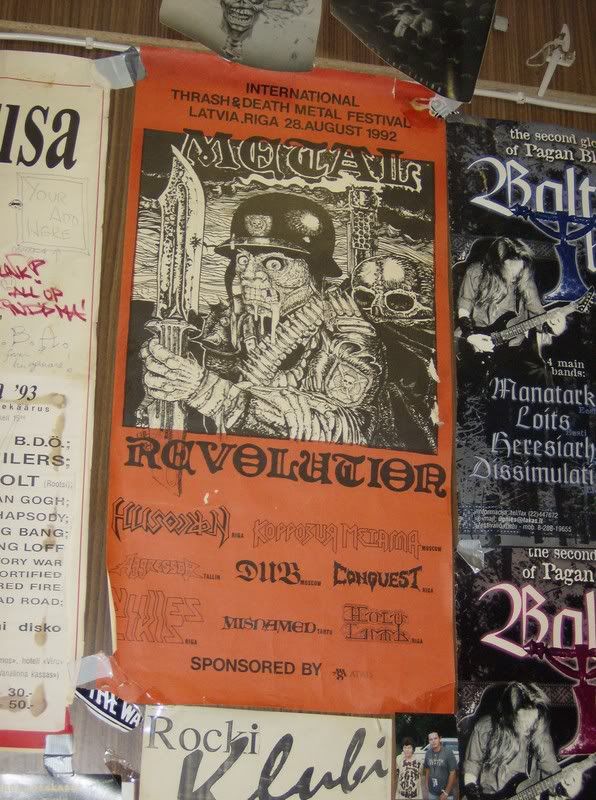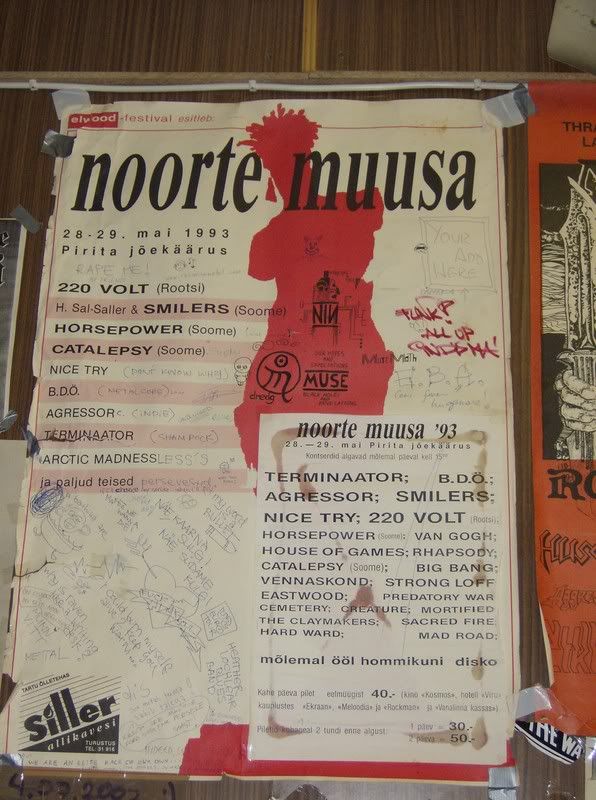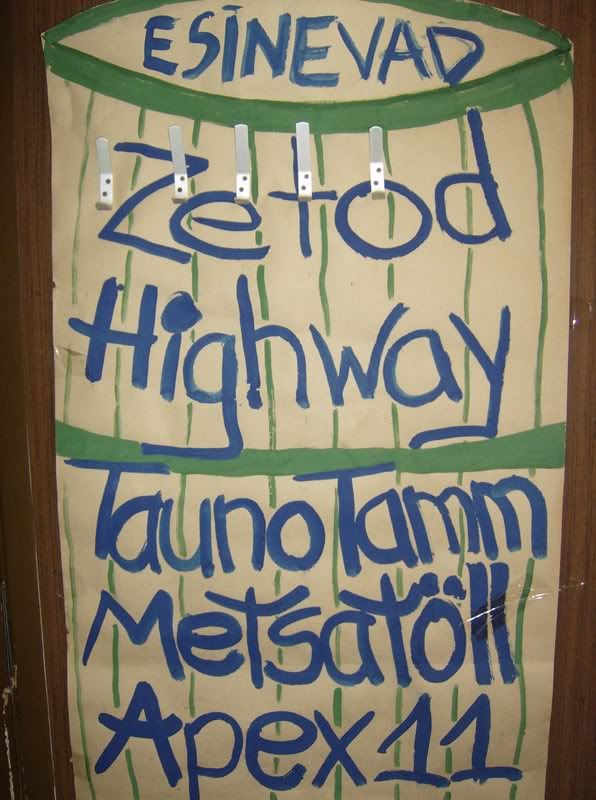 And just for kicks...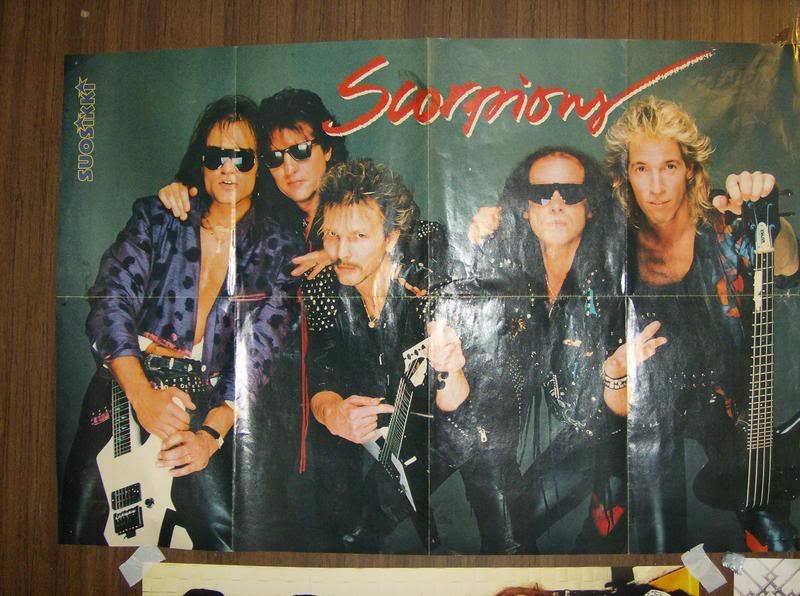 As always, there is more to come later. Hermitage and St. Petersburg and its wedding cakeness tomorrow.