Czech out Prague HAHAHAHA I AM ONE FUCKING FUNNY WALRUS
Prog.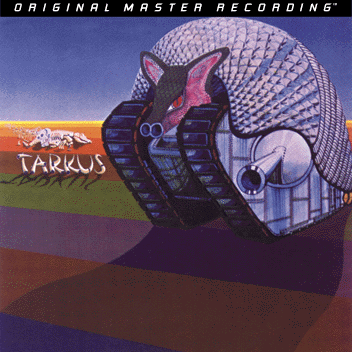 Prague.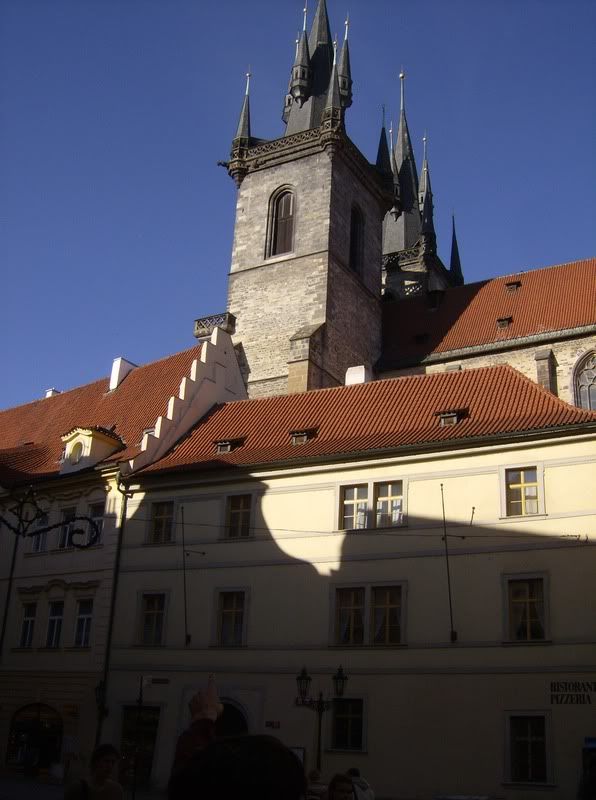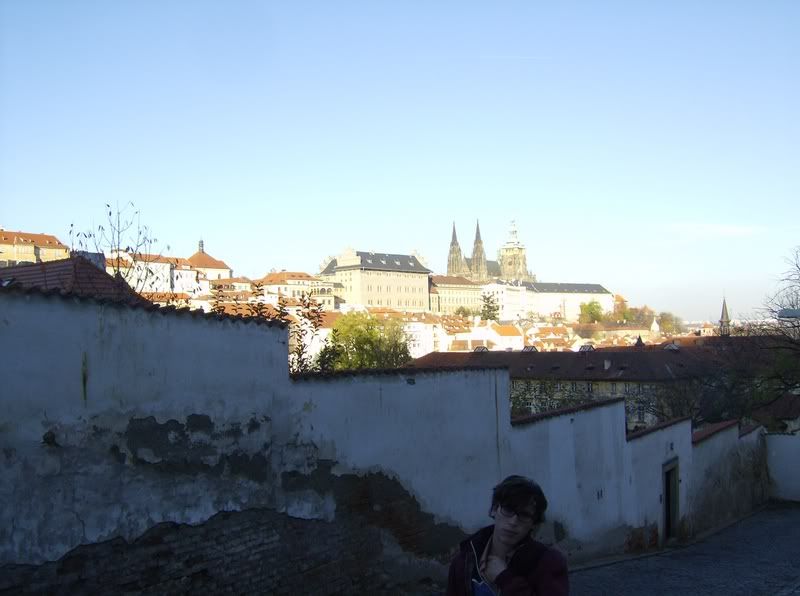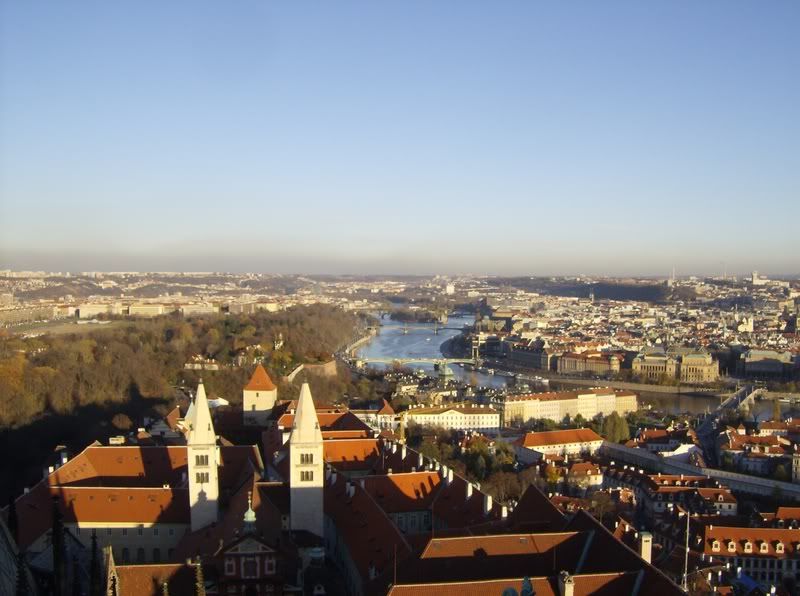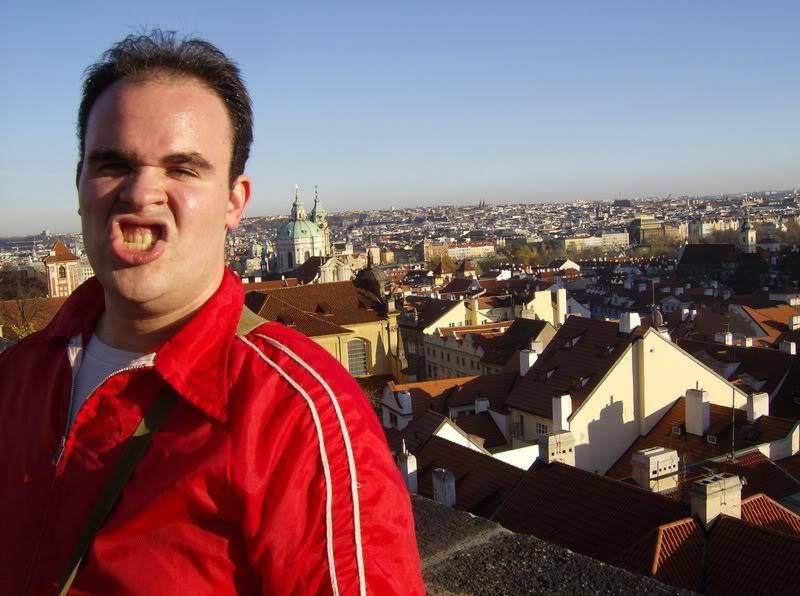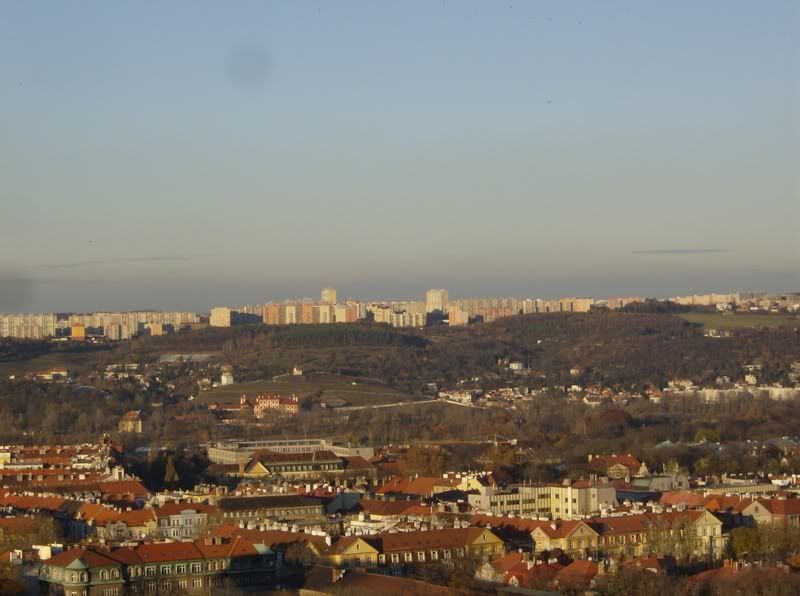 We had some gorgeous weather, yo.

Prague's of those "meet the hype" places, something Krakow couldn't really muster but Prague fucking delivered with a big "dobry den". There's a good reason people go there, and there's a good reason for the tourist horde which swamps the shit out of that place to watch the astronomical clock in the town square do its little dance, though what's more rewarding is watching the people's faces go limp when they realize that they waited fifteen minutes to see some little figures twirl around for ten seconds and then fart. Fuck that. I've totally done more engaging things using The Incredible Machine on my Intel 486. Holy shit that game was the mad notes.




GONE BUT NOT FORGOTTEN.

Anyhow, check out the cock.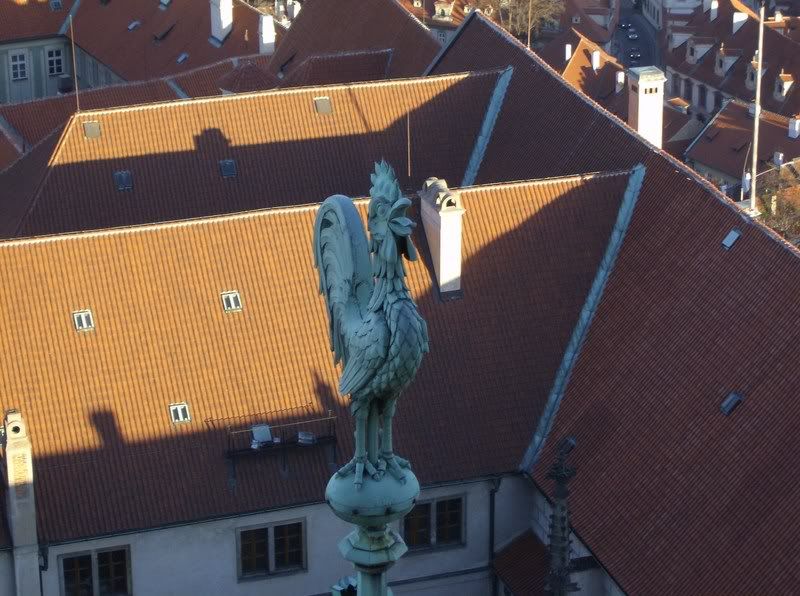 And what would Eastern Europe be without unintentional racism?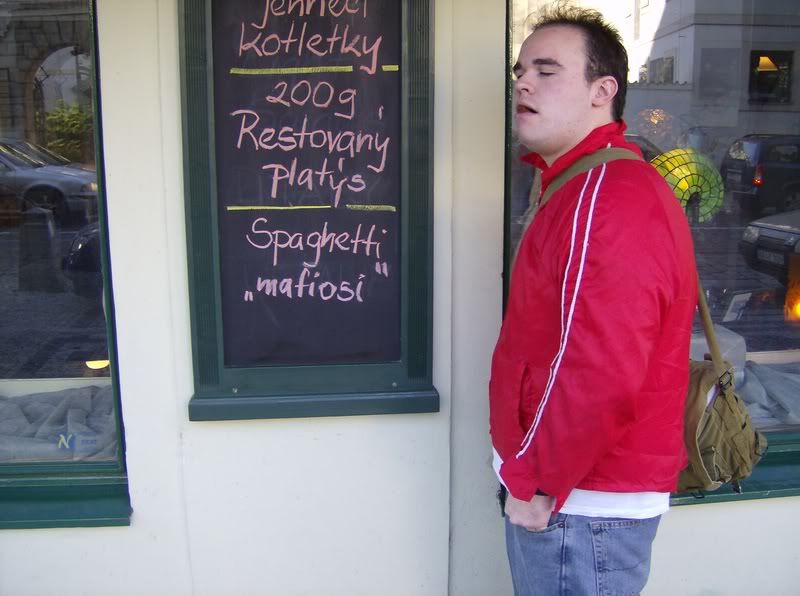 Answer: it would probably be intentionally racist, and intentionally post communist. And then it would honor it's history by building a museum of communism. Check out the museum's oh-so-appropriate locale.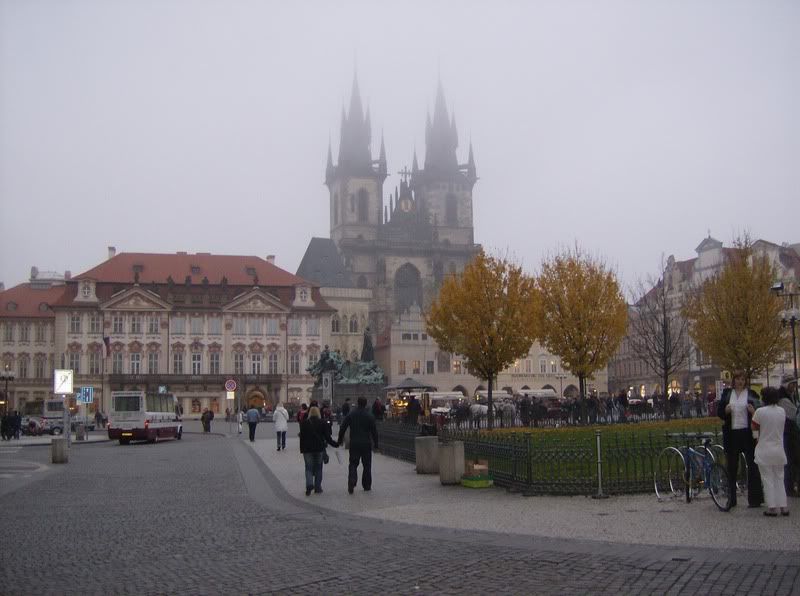 Q. Why?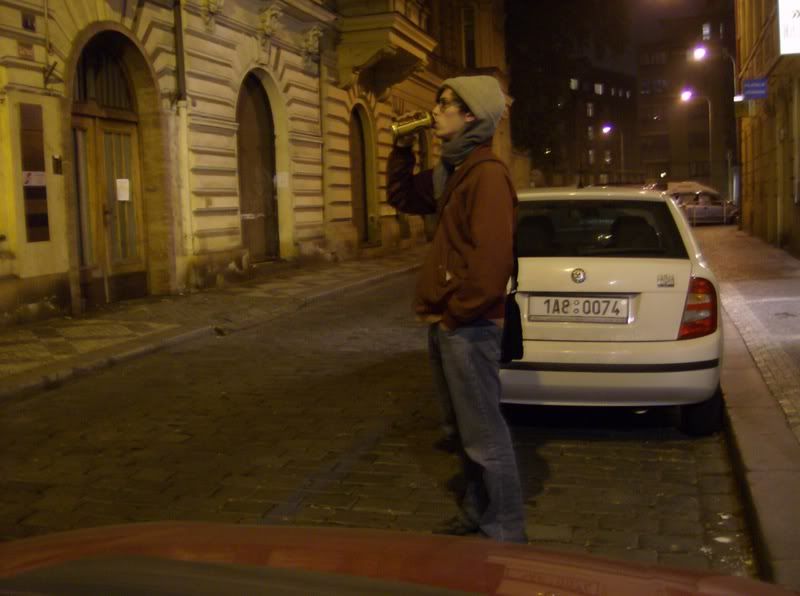 A. Because I can. DRINKING ON THE STERETETSS WOOOO PARTY I AM MR> VICTORYYY HAIL ME.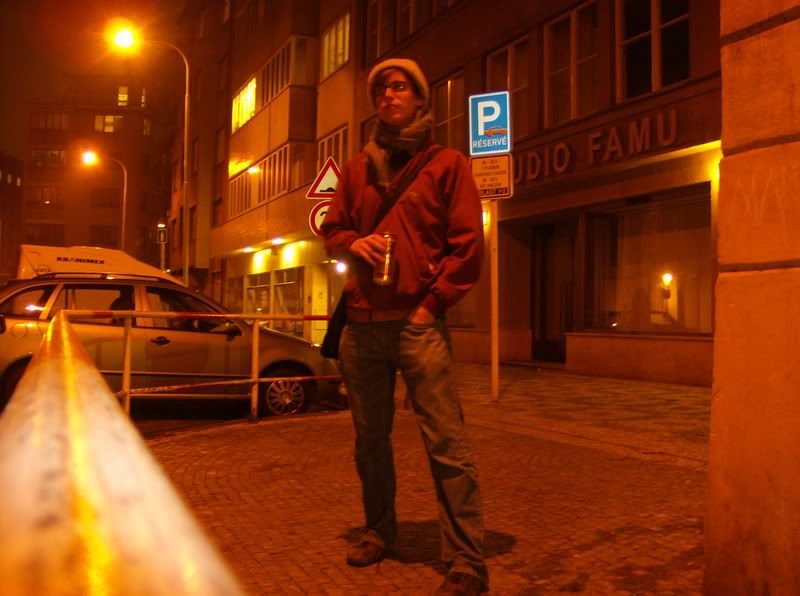 I am a champion.

You know who else is a champion. Motherfucking man of Iowa City himself, the wonderous Mr. Colin, pictured here with Michael stroking Kafka. Touch that bronze piece, boys. Grrrrrr. That dude is awesome. HAIL DUDE.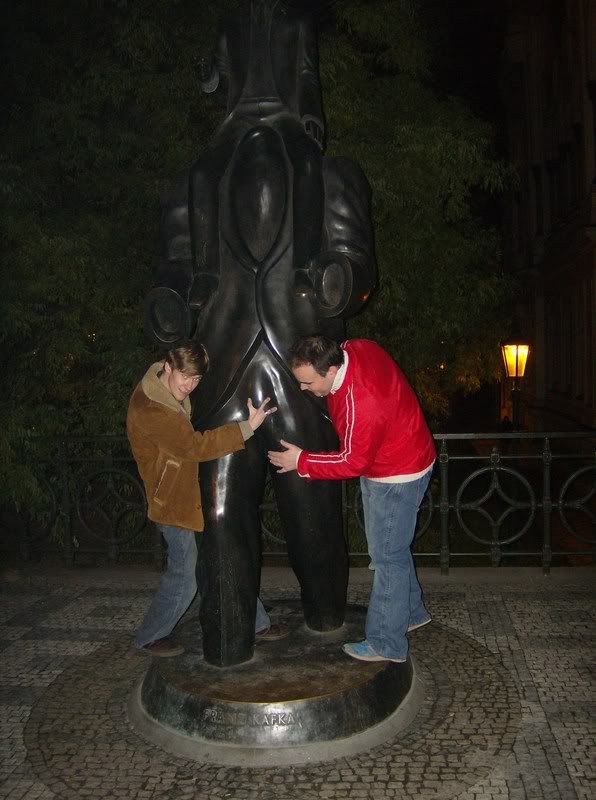 I met up with good old Colin, writing class buddy extraordinaire, who is still in Iowa and hasn't made the mistake of graduating, and who also is living it up in Prague and doing things like writing, travelling, and hanging out his desk while he, umm, pontificates.




This is St. Nicholas's church, which was the most impressive church we visited, until we went to the Aldersbach Basilica in Germany, which made St. Nick's look like an oversized pastry (update coming once pics are uploaded). But yeah, anyhow, this is where God lives.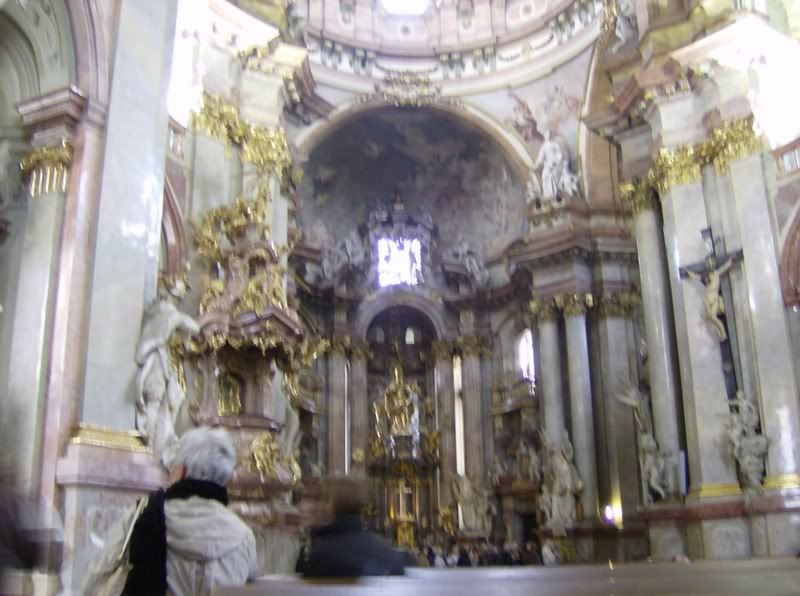 HEY GUYS!




AND HEY GUYS WHAT'S UP?!?!?!?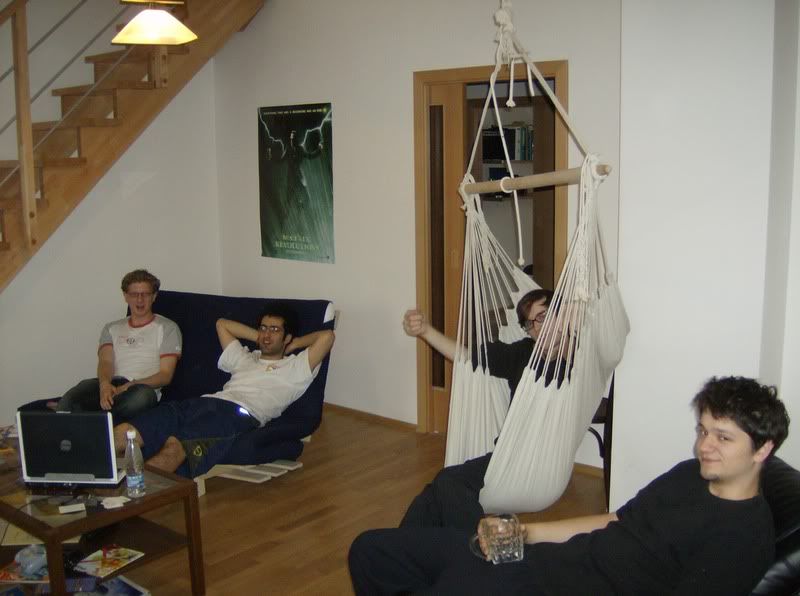 Our hosts, Anil, John, and Ozz, three British med students who had a wonderous flat with like, a roof and BEDS for us and stuff. It was, like, cool. We drank wine and watched Friends and talked about chavs and ladyboys. And if you perchance are in Prague, and your perchance run into an Englishman named Anil who is a med student there, and you perchance stumble upon the subject of transvestites in Thailand, be sure to ask Anil how hard a transvestite can punch.

Toilet.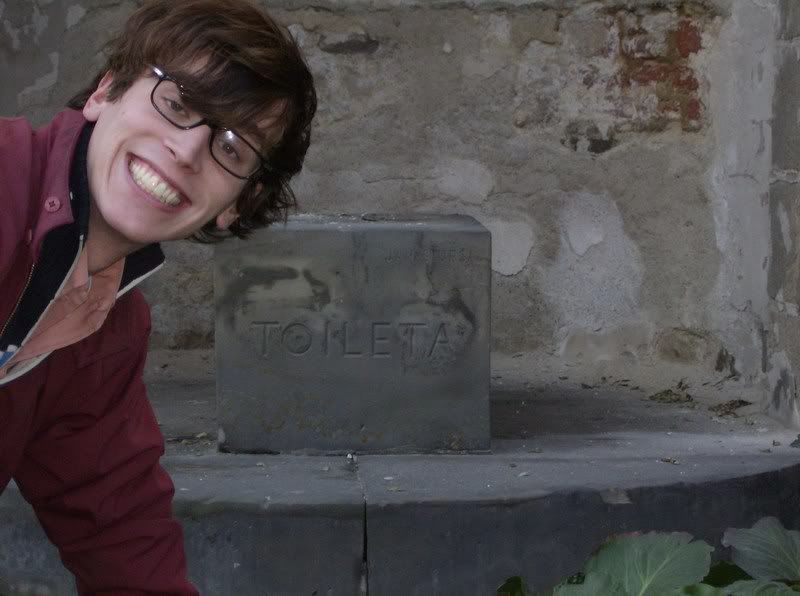 Toilet.

God also lives here, but here he lives gothically, with like candles and stuff. St. Vitus Cathedral, from Prague Castle.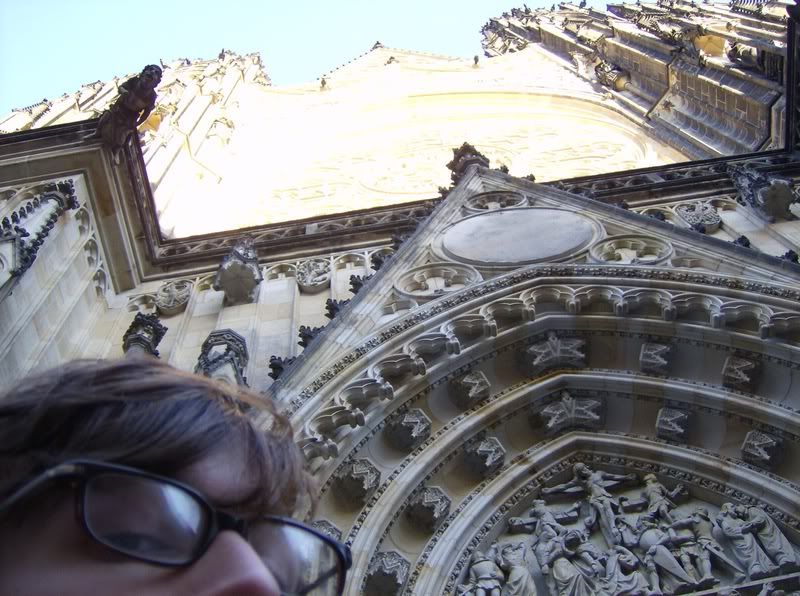 And that's it, WE GOT SOME OTHER SHIT TO CONQUER. MIX THAT UP IN YOUR PASTA BOWL AND CALL IT SUPPER. WE GETTING OXIDIZED LIKE COPPER UP IN THIS SHIT. SHERMAN OUT.