Plzen
THIS IS ONLY A TEST.

CHECK CHECK.




OK WE MADE IT OK WE'RE GOOD.

What's up skittles? Back on the quest to slowly get caught up in this Thunderdome hoohah, I'm bringing you to Plzen, Czech Republic, where the beer is delicious and the vowels are absolutely unnecessary. For y'all not in the know-know, Plzen is known for mind altering substances.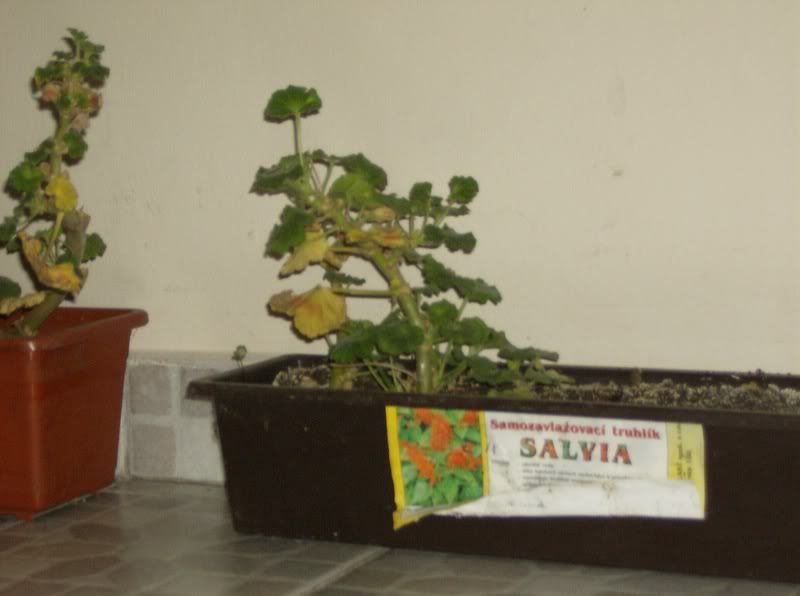 No, not that, even though it was growing in the pension we stayed in. No, rather, Plzen's known for being the first place where beer was made to look like urine, but taste like heaven. Pilsner Urquell, bitches.




Beer beer beer - such is the CZ. Those who are thirsty for the beer should land in the CZ strapped with one of these dogs.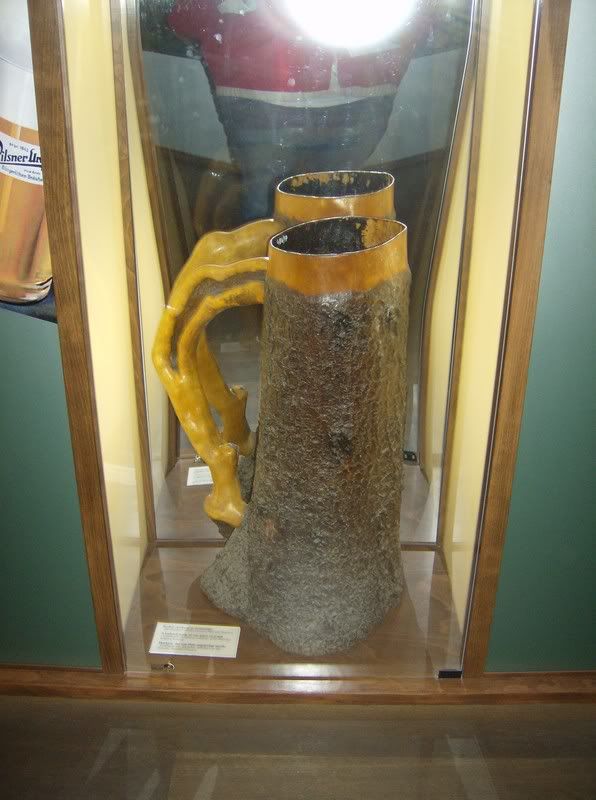 Scout's motto.

HEY THERE SATCHMO.




In Plzen they got the Pilsner Urquell brewery with a museum there, but there is also a separate brewery museum in the city center, which we went to first. Brewery, brewery, brewery - it's just that kind of town, and country. By the way, the beer in CZ is something, well, amazing. Duh. Yuri Gagarun certainly seems to think so, and everyone knows what curmudgeons those cosmonauts can be. Nigga's been to space, he's gotta be hard to impress.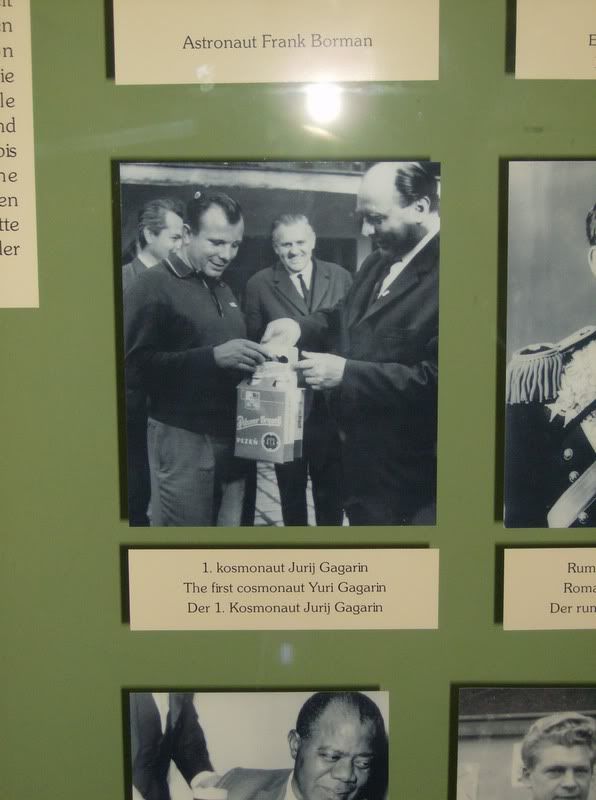 (On a side note, Gagarin apparently answered every single letter ever written to him. Sayin'.)

But yeah, check us out ransacking the brewery museum.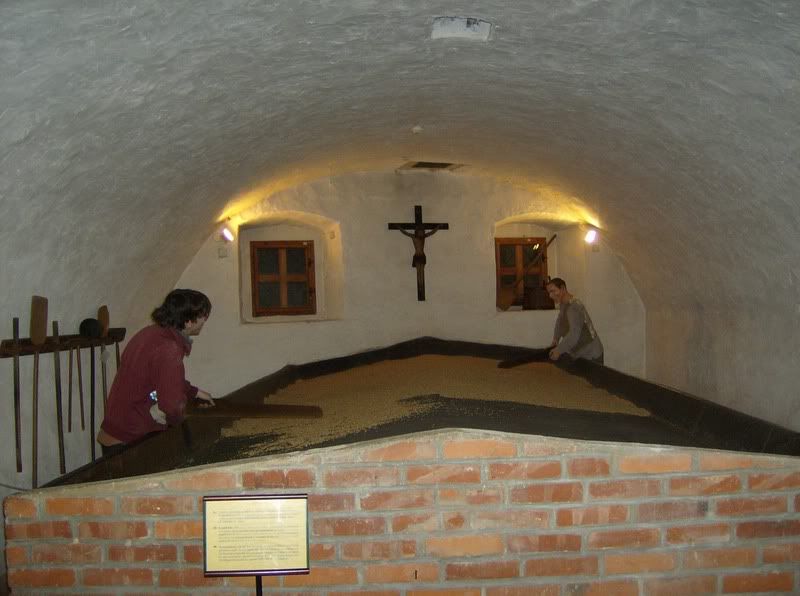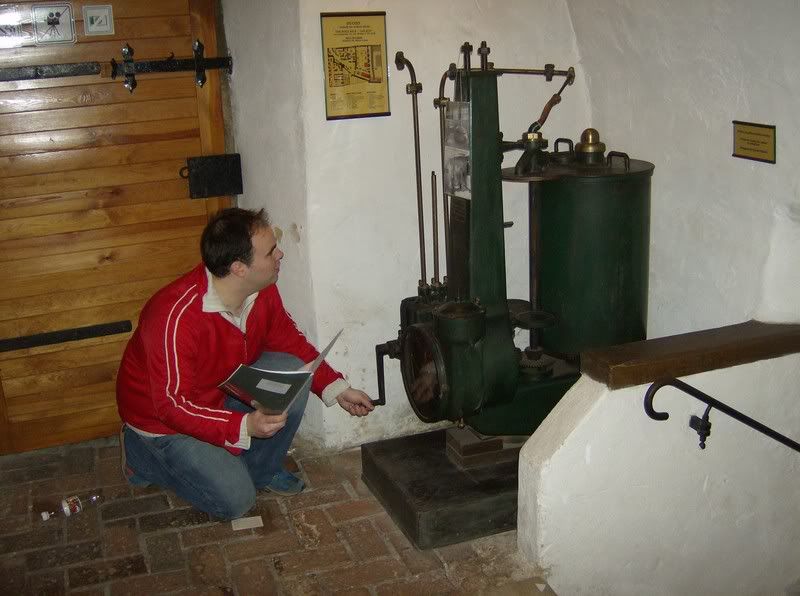 These machines are nothing, as Mike clearly illustrates. Why does this brewery need wax figures to do all their work when it's got real humans with joints and stuff. We can do this better than any paraffin pillowbiter.

We got pissed. These half ass inefficient fucking wax guildsmen, they were always two hour breaks where all they do is sit around and fart and eat pig's knees or whatever. So check it, Mike and I made our own guild, and proceeded to boot out all these half-stepping motherfucker's back onto the open-sewered street of olde tyme Plzen. THAT'S WHAT YOU GET FOR FUCKING WITH WORT/YEAST LEVELS, YOU MOTHERFUCKING WAX FUCK.

OUTTA THE GUILD.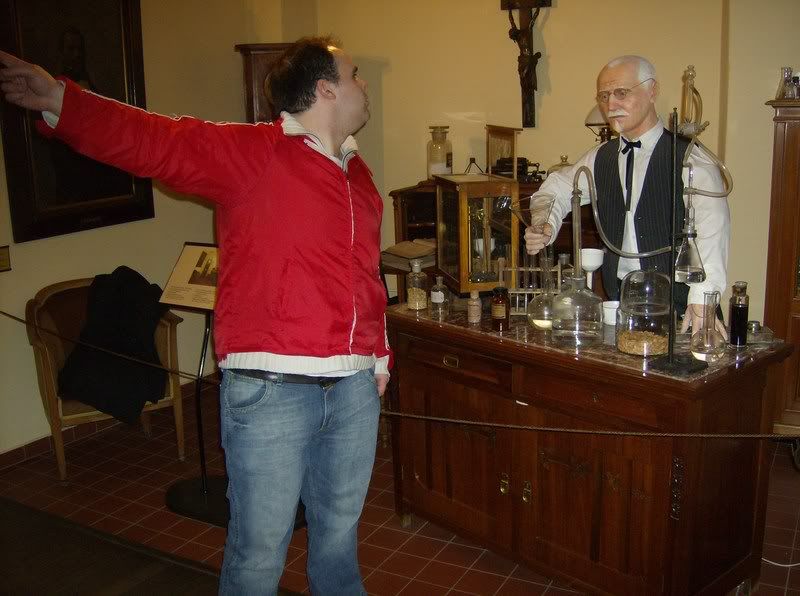 OUTTA THE GUILD.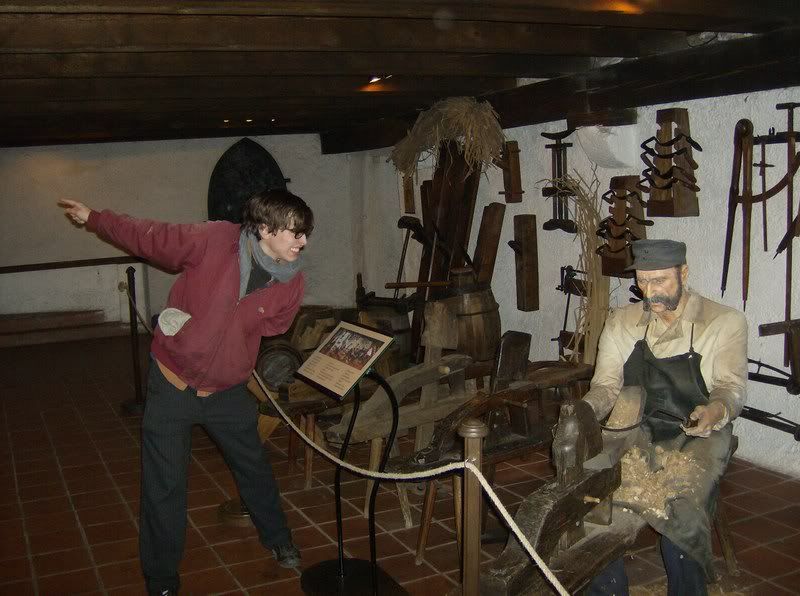 Unionized workforce chickenheads. Mike and I got this hop-infusion shit on click-clock. Looks complicated? Pshaw, it's all some doo-hickeys with a thingamajig and a hullaballoo. Yeah like that.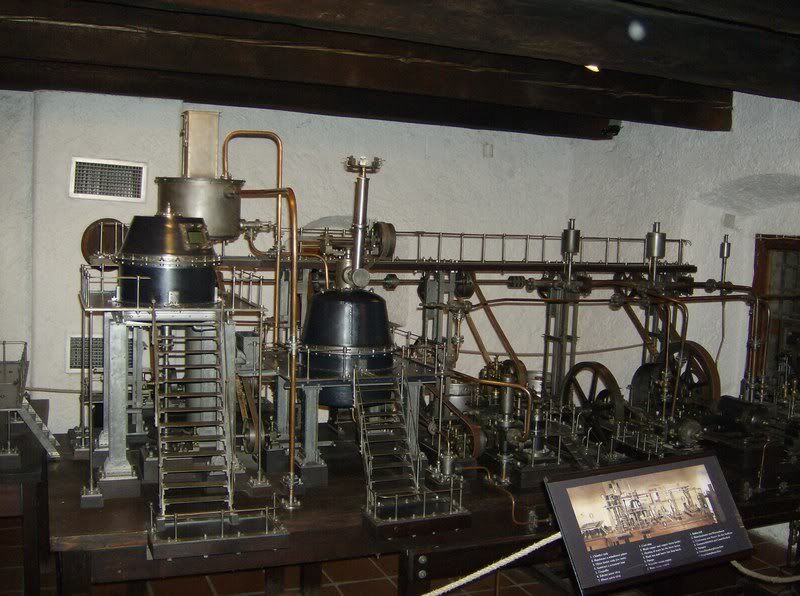 OUTTA THE GUILD.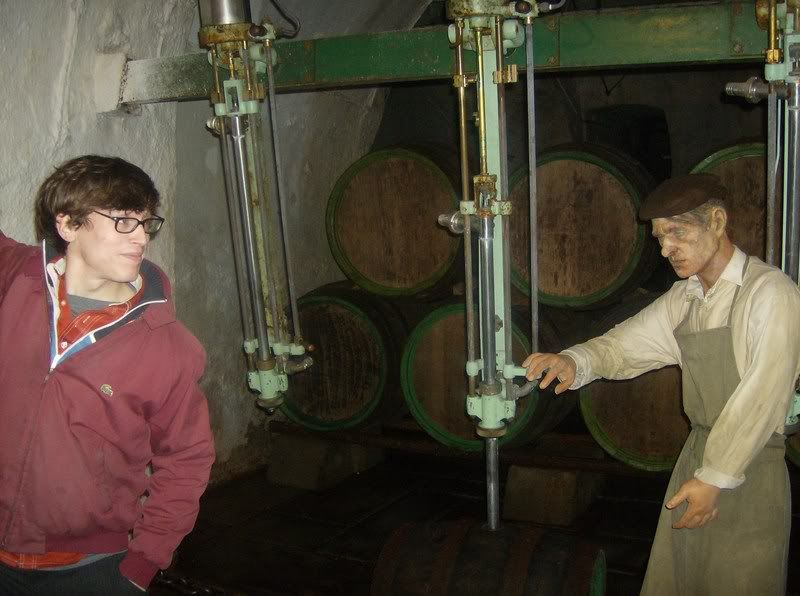 YEAH YOU BETTER LOOK DOWN, YOU LAZY FUCK, BEFORE MIKE SLAPS THAT FROWN INTO A SIDEWAYS CUNT. OUTTA THE GUILD.




Check out me enjoying the fruits of top-down capitalism. Tastes like the blood of an undertrained and undercompensated child laborer.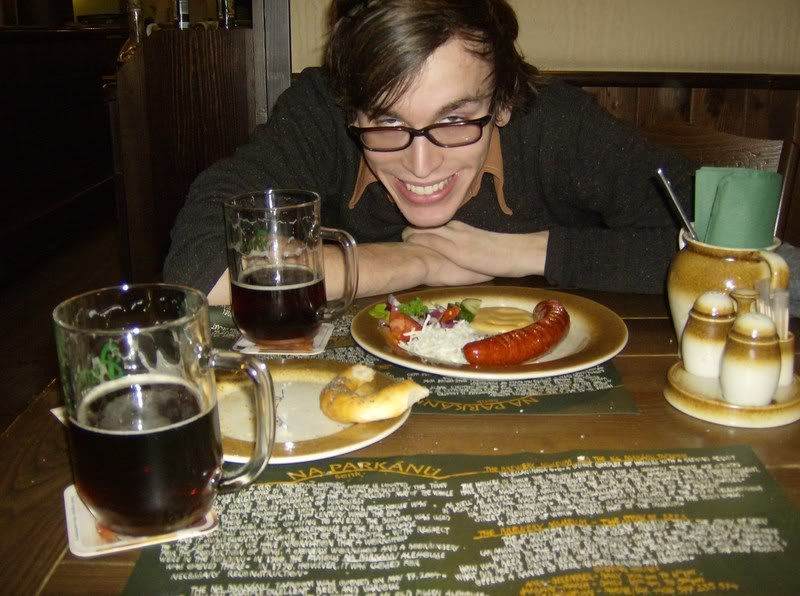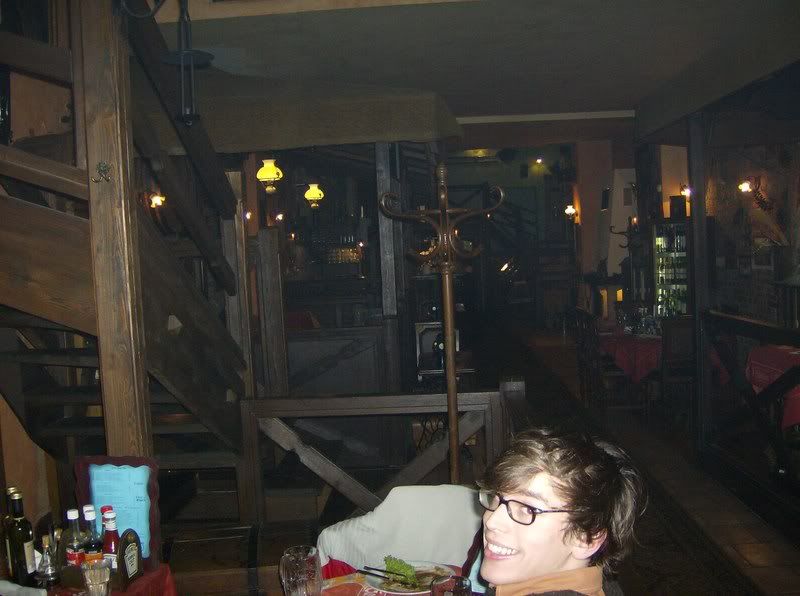 And why don't more bars in America just serve pretzels, cheese, and sausage? That there's the real holy trinity. Amen and north, south, east, west.

Along these lines,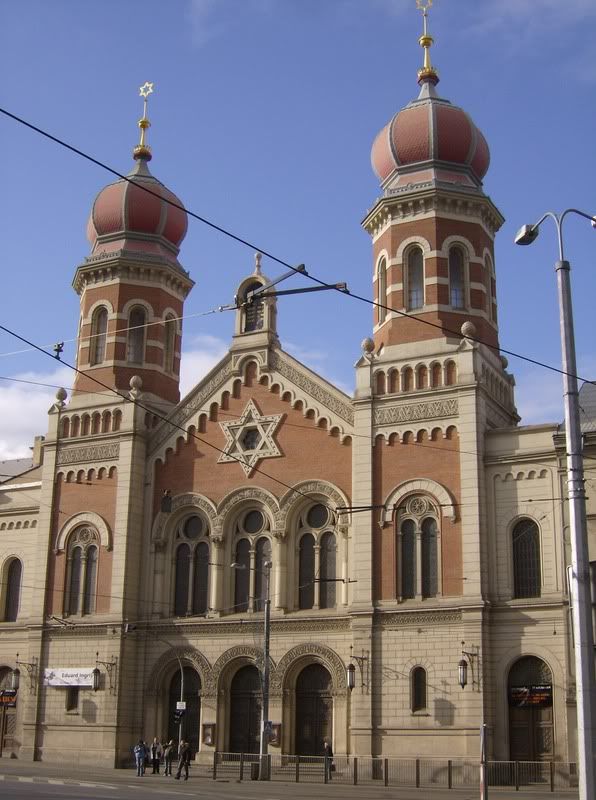 HOLY MOYEL'S MOTHER BATMAN, IS THAT AN OLDE-SCHUL SYNAGOGUE IN CENTRAL EUROPE? Tis true, I don't exactly know how it happened, but Hebrew brother is big, brick, old, and onion domed like any quasi-oriental religious structure should be. Third biggest Jew-God-House in the world.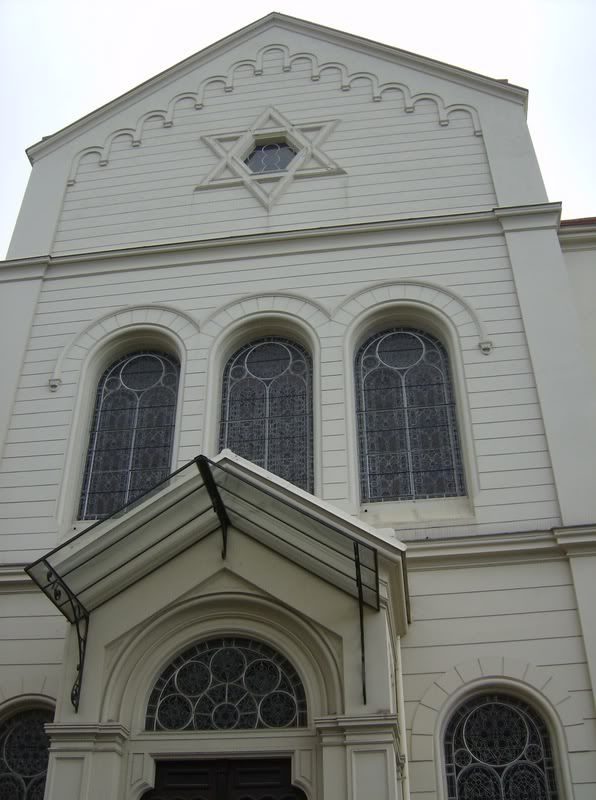 Mike gives the "NaNaNaNa Boo-Boo" to Adolf and Heinrich. "Baruch ata adonai" in some circles roughly translates to "RYDE OR DIE." Shalom.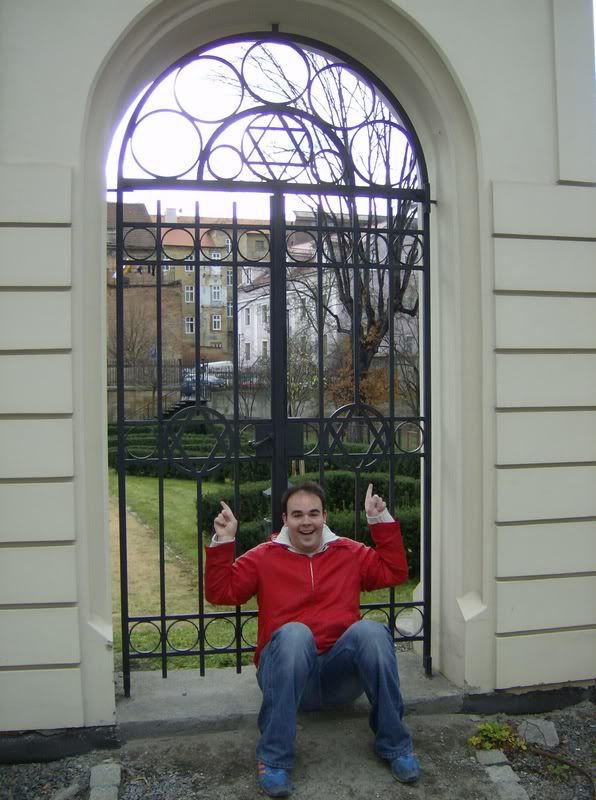 And another place of worship.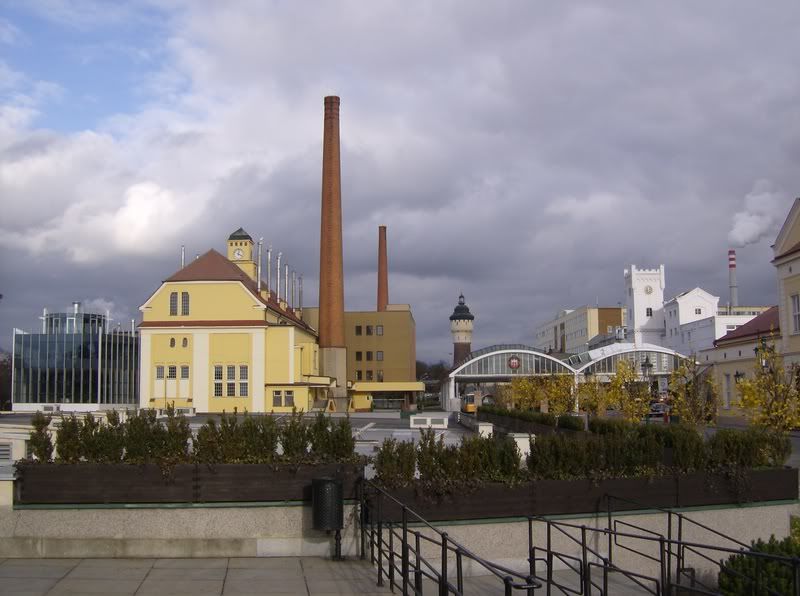 Pilsner Urquell Brewery, as seen on every bottle (and all bottled and brewed here. That brewed under license hogwash seems to be the MO of those Guinness micks. Don't think I'm not watching).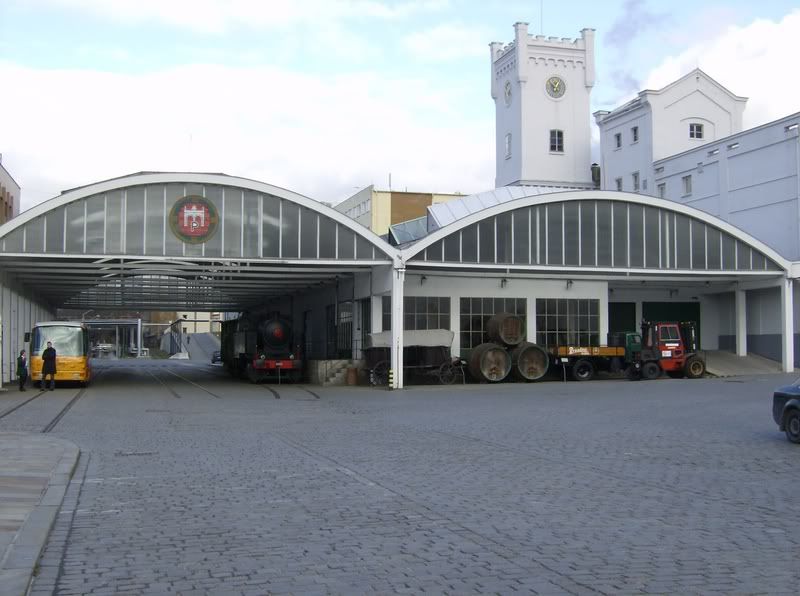 Our tour was on the BEER BUS, which I wished were equipped with a diving apparatus so we could take that dolphin straight into the fermentation chamber, but non merci, s'il vous plait. Bierautobus.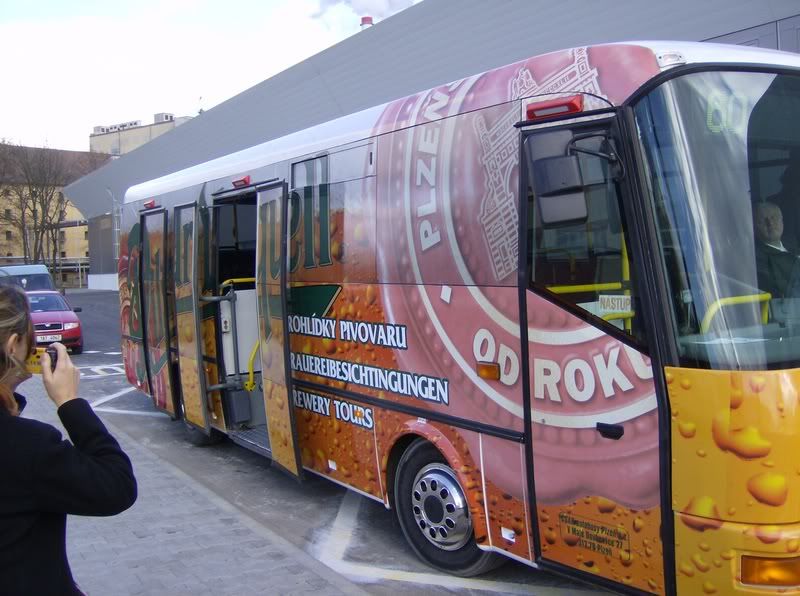 Bottling facilities.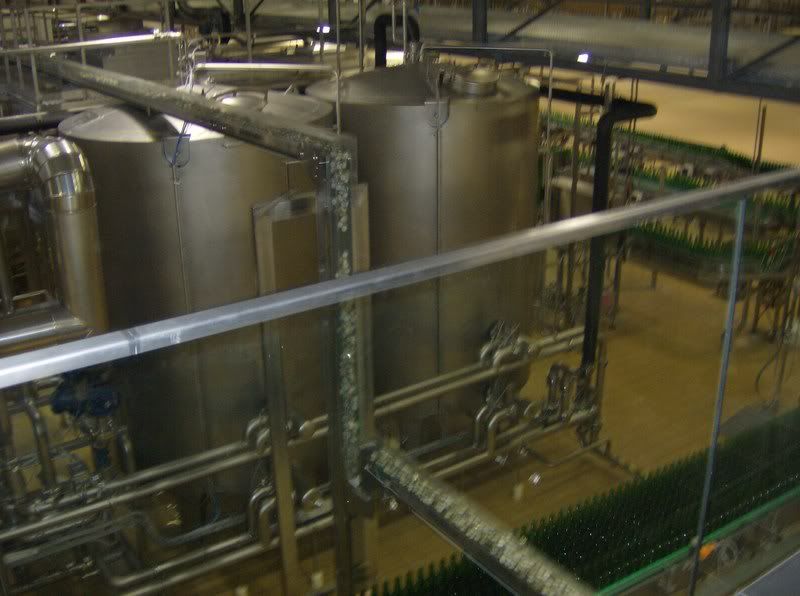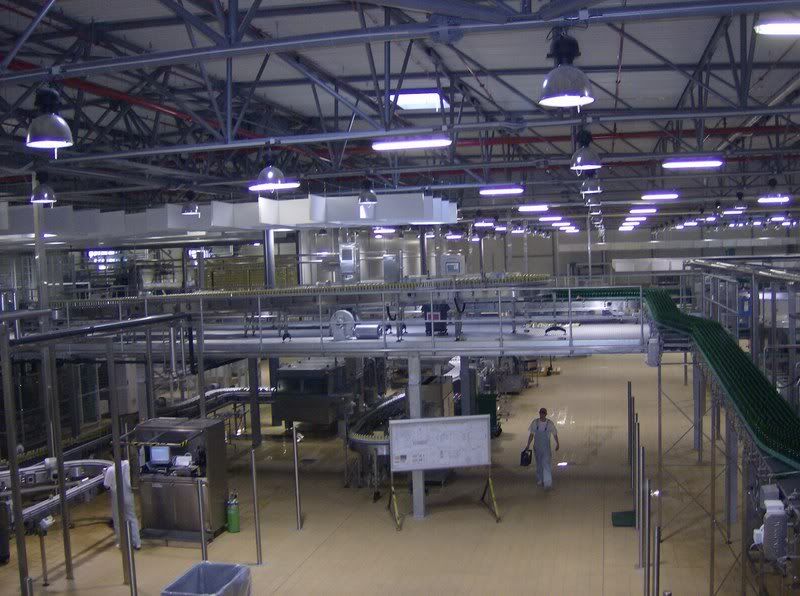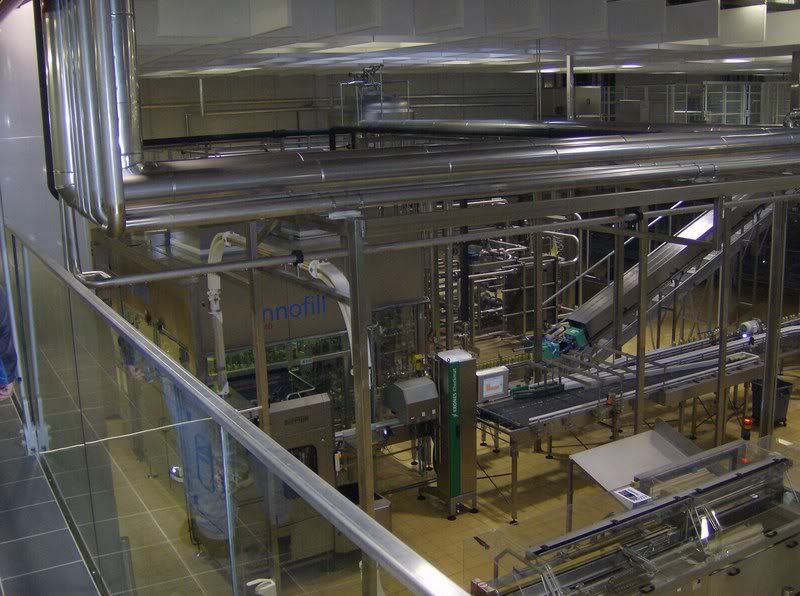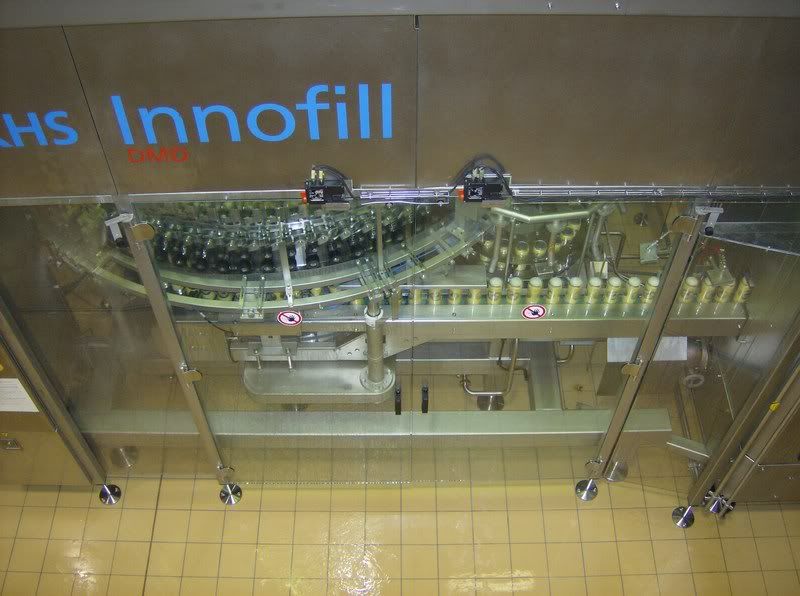 I was half expecting Bugs bunny to pop out of that nook and bottle some shirted-and-pantless Porky Pig into one of the bottles while Die ErlKonig played in the background. If I ever open a factory I'm going to spin that song 24-7, and I'm gonna where a cape and twirl my thin mustache while I glide about the facility and a digi-cam strapped retinue of Japanese tourists film my pistons a-popping. Fuck, I wished more readers besides Mom the music major knew offhand what the ErlKonig was. It's a song, you know, and it was played in cartoons a lot, like when a lady was strapped to train tracks, and it goes like "duh duh duh duh duh DUH duh duhhhhhhhhhhh." See now you know what I'm talking about. Oh man, I'm a fucking retard.

This is where the shit gets brewed.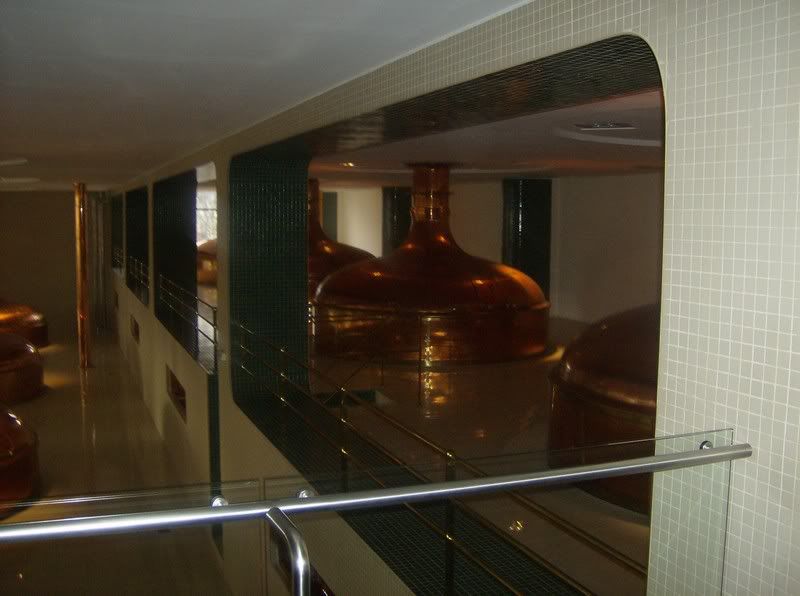 Mike and Josef Kroll, the BAVARIAN (i.e., NOT FUCKING CZECH) master-brewer behind the Pilsner method. As a side note, when we showed this pic to Ana and Luke, our hosts in Germany, they recognized the man in the painting immediately. He's just such a cutie.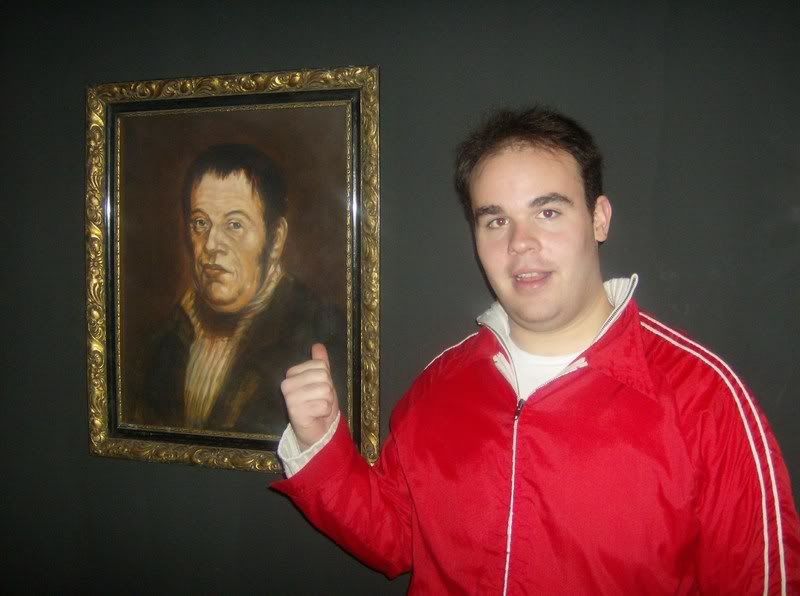 And the vat the first Pilsner Urquell was brewed in and it's littered, strangely enough, with Russian Rubles. Those wily Russkies find ways to leave their stamps on the Czechs, I guess. Who needs tanks when you have global capitalism? I wish that were a joke.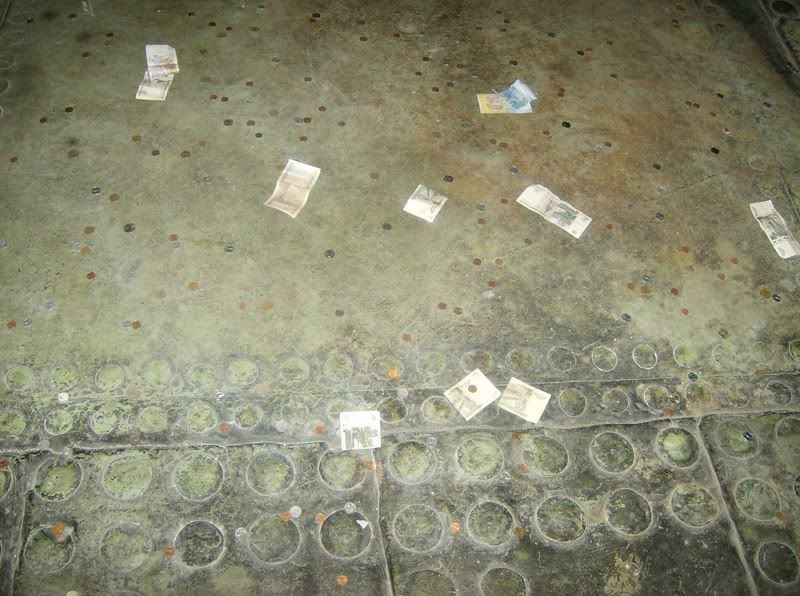 Barrels in the cellar.




Mike and I do tasting. REFRESHINNNG. Unfiltered, unpasteurized Urquell, which should be bottled instead of the regular stuff because it's tastier. Yeah I'm a snob, but I'm only a snob because I'm better than you.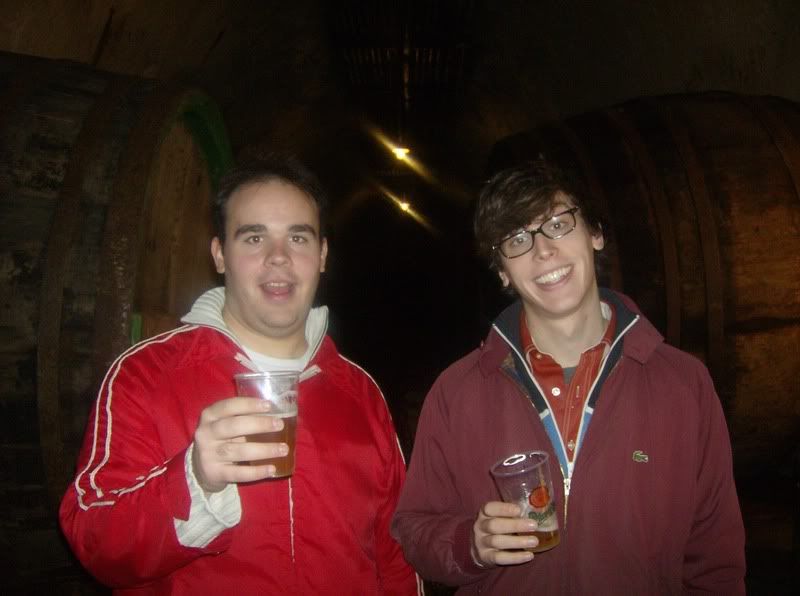 And what more appropriate why to leave Plzen than by drinking Kozel on the trainride out, accompanied with paprika-flavored potato chips.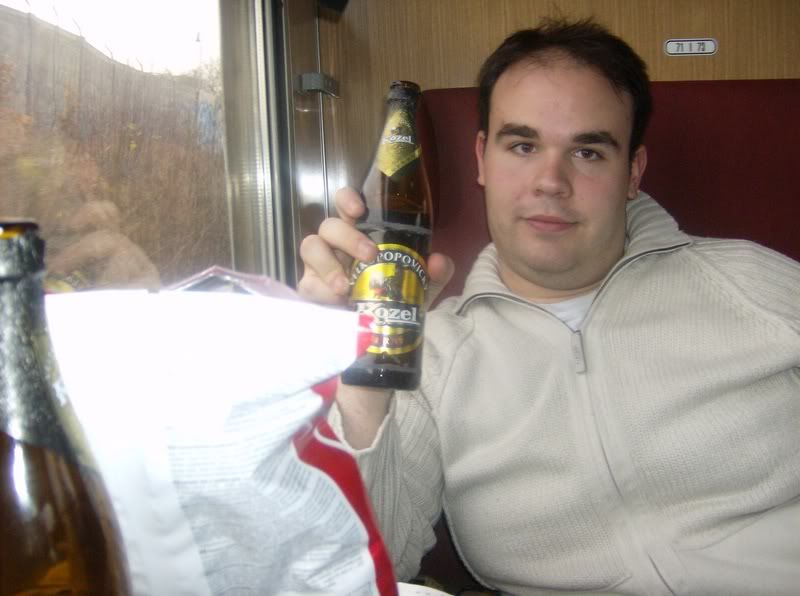 Fart.

SLOWLY GETTING CAUGHT THE FUCK BACK UP,
STEPHEN.