FROM THE CAMERA-EYE OF LOUISE
Aunt Louise flooded our inbox with pics from her side of the Bulgarian escapade. So we're doing what we can and doin' it in 2d. Posted below are Louise's pics, with minimal captioning, because there are a lot of pics and still some of Brasov to explore. PS this city is kind of lame. OV-ER-RAT-ED! Dun dun dun dun.

Anyhow, LOUISSEEEE.

This entry is a monster. Give us time.

Varna church, totally NOT ALLOWED TO TAKE PICTURES INSIDE OF. Louise the outlaw.




Thanksgiving dinner, I think. Not a joke. Snezhana joins us.




DRAMA INTRIGUE SCANDAL. A fly on the wall, a hotel in nowhere.




Rocks in faces, and pics from the Veliko, or something. Not sure what. Old Bulgarians are q-t pies.




Crack production...err, turkish coffee.




Not uncommon. What happens in Bulgaria, stays in Bulgaria, in the back of a horse-drawn wagon.




Veliko Tsevarets Citadel, security is spot on.




Citadel.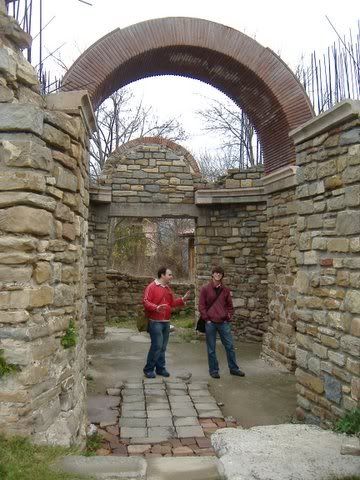 Sorry puppy, but you've been detained by the EU ascension treaty.




Weird cartoony church.




Not entirely sure what this is. Louise?




Our wonderful bathroom in Plovdiv.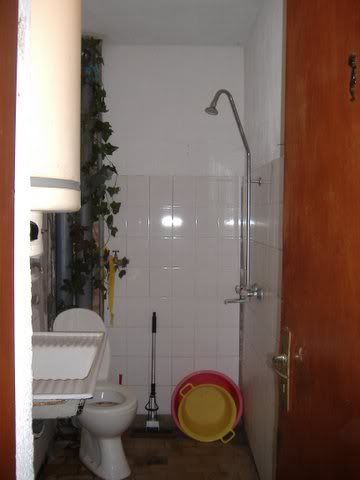 Cabbage wagon at the market.




View of Plovdiv, in da fog.




This woman heard us speaking English and asked us if we needed a guide. We said no, but asked where we could get coffee. "McDonalds, of course!" responded the woman. Go figure.




Church on the hill.




Ancient Ampitheatre.




Putting up the Christmas tree. The stand for it wasn't thick enough for the trunk. Check out how they pencil-shaved the bottom.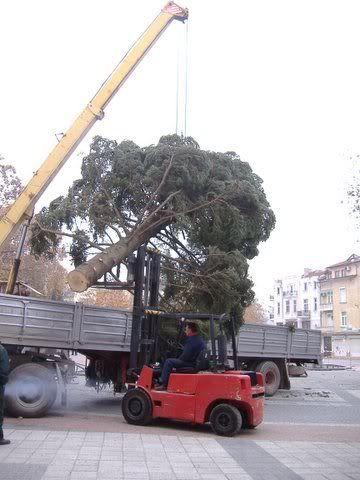 Bachkovo Monastery.




Mike trying to break into Bachkovo Monastery.




Market.




Bachkovo Village.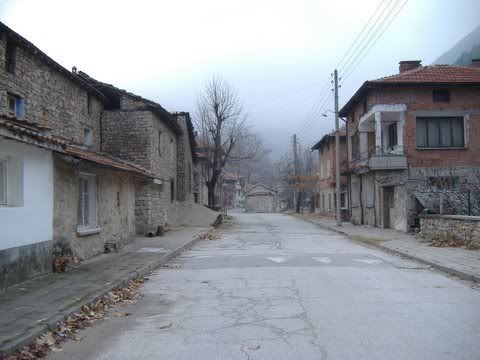 Plovdiv city pics.




I think this is the Gypsy Market in Sofia. Louise, correct me if I'm wrong.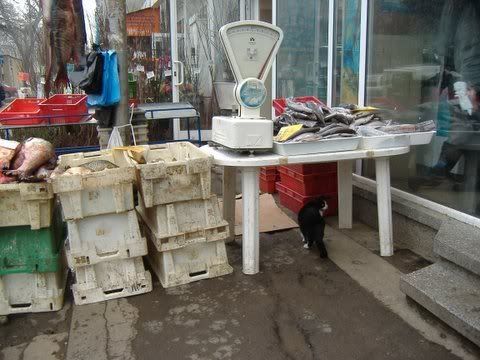 Sofia:




On the inside, Michael is purring.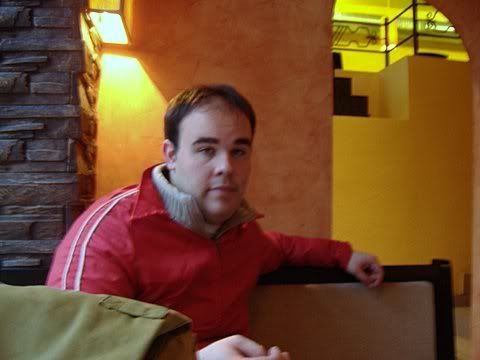 Culture Center - think stands selling cheap watches, and fearing everyone is a pickpocket, because odds are, they are pickpockets. Fresh!




Draw your own conclusions.




Mike driving. We're all spraying shit scared, not because Mike was bad, but because holy shit, Bulgarians are to driving as supermodels are to cocaine hangovers. Ponder that analogy.




A whole lotta Rila.




Muh-Muh-Muh-MELNIK. I'm so beautiful.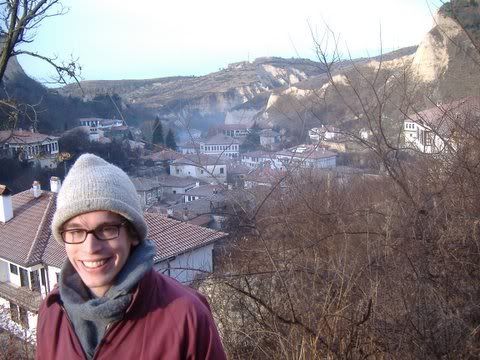 Wine yo.




Rocks.




Horses in Melnik.




Abandoned church. I mean wrecked church.




I smell danger.




When you see vines like that, you know brothers got some hooch inside.




This little guy followed us around all day.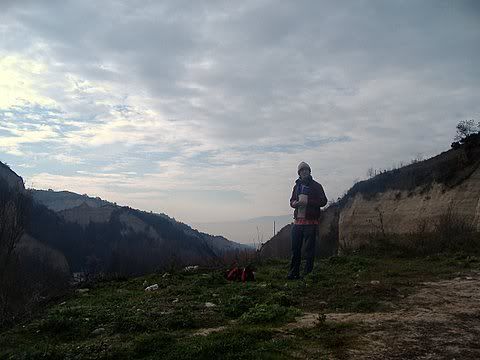 Prettiness.




More ruined church. Another one.




The Hebrew hole! Get in there and start accounting, Juden.




From inside that hole. Ghost or dust? Feel free to photoshop-up the contrast - that usually helps determine such matters.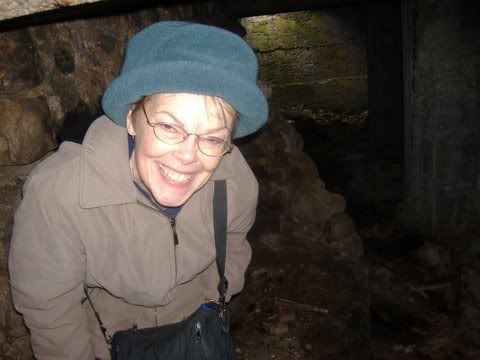 Someone read this. We can't.




Guess what, more pretty stuff!




I'm going to move here.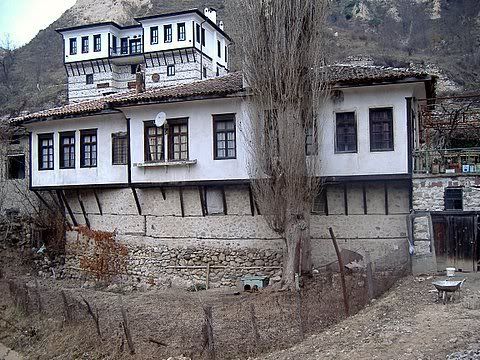 Ass-horse at Rozhen Monastery.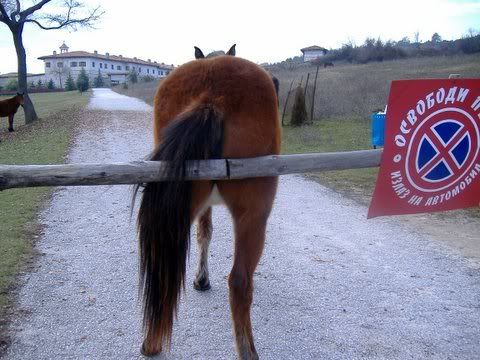 Pretty.




Beautiful.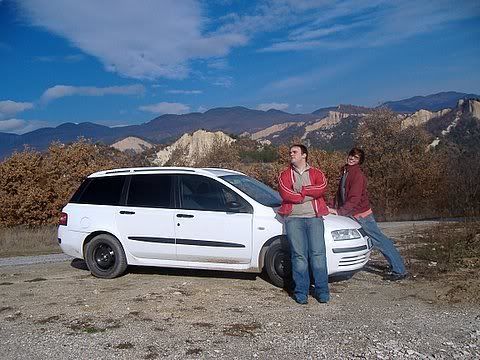 U ON CAMERA, GIRL.




Melnik.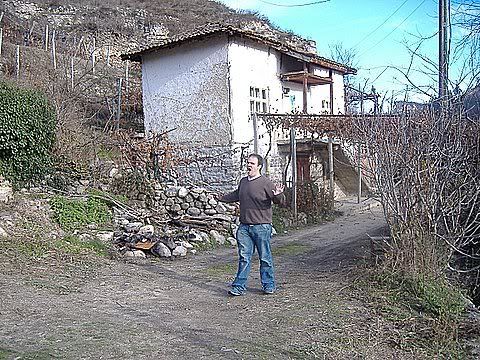 Shestaka Winery.




That's it, you made it to the bottom. Moldova photos next. Thank Louise in person for the contribution that doesn't involve crack, rape, and prison sex. She also has a camera! Peace.