LOUISE DOESN'T SPEAK GERMAN
From Varna we headed to Veliko Tarnovo, the former capital of Bulgaria.

WHAT THE FUCK?!?!?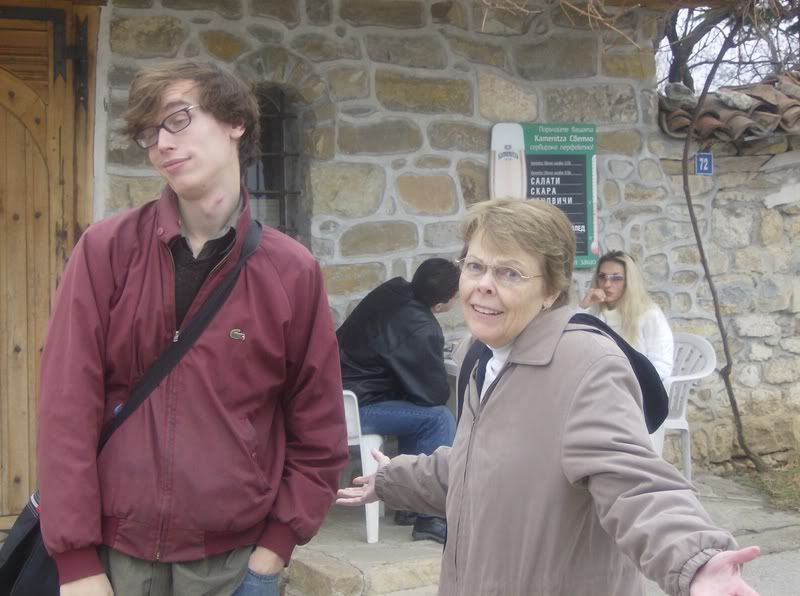 Did you see the confused Bulgarians in the background? Hello lady, you would be cool if you were doing cocaine off Gianni Versace's finely tuned Italian hot-rod. Too bad he's dead. And a homo.

This is outside of our hotel, a cute little place in a cute little village called Arbinasi, a 10 minute taxi ride to Veliko Tarnovo. Which cost about $3.50, by the way. Can't beat that. Our hotel room was awesome, featuring earthy, organic decorations.




The folks in Varna had very nice things to say about Veliko Tarnovo, but at first we couldn't figure out why. It seemed just like any other city: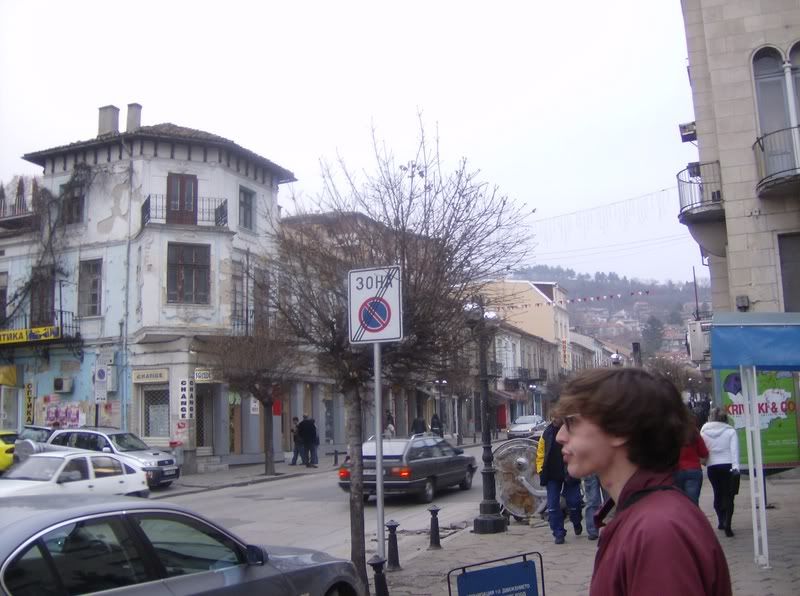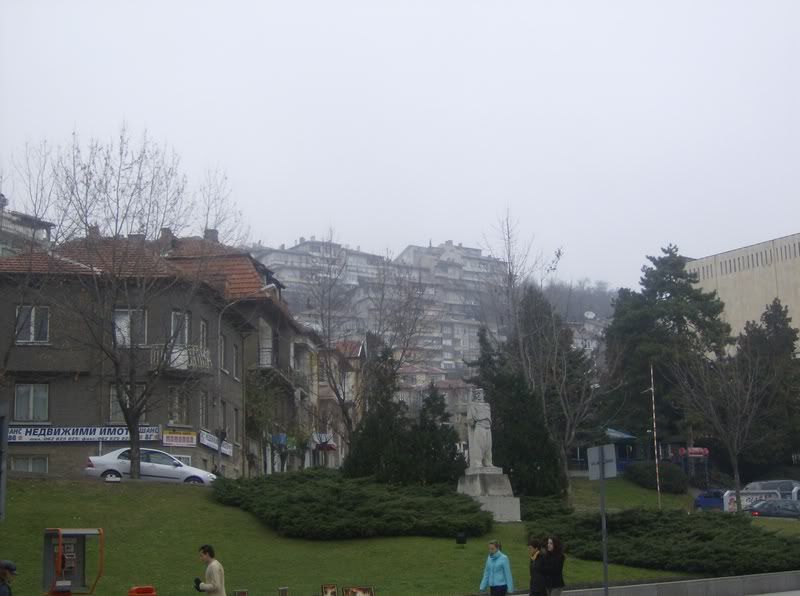 But slowly it began to reveal it's secrets. Evil--nay, Medieval secrets: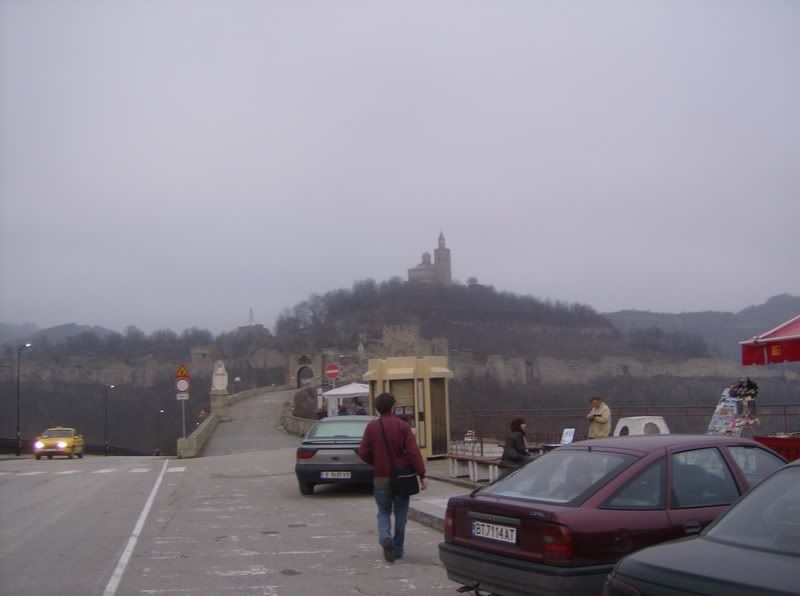 That big stone MF is the totally awesome citadel/fortress of Ancient Bulgarian Awesome. More on that in a minute.

For whatever reason, we wholly failed to document our experiences in Veliko. We ate a killer meal, drank tasty beer, and met this American dude and his two young female Bulgarian travelling companions. Which was a pretty zany situation, to say the least. We hung out with them for awhile, but in the end there are no words. Only pictures, which we failed to take. Oops! And Veliko was really a gorgeous city. Blanketed in mist, built into the side of mountains, with two rivers running through it. Alas we have failed. But I've won at life, because after partying with said American and travelling companions, I, M. Wesley, got lost as fuck in the mists of Arbinasi, wandering around for maybe 2 hours after the taxi driver dropped me off in front of the wrong hotel in Arbinasi. Which has NOTHING in it after 5PM, except a couple of hotels, and a lot of homes. No taxis. And lots of mist. I couldn't see my hand in front of my face, and I wandered around trying to find our earthy abode. I found it. I should have taken a video of it or something. Dang.

So, back to the old rock thing:




VICTORY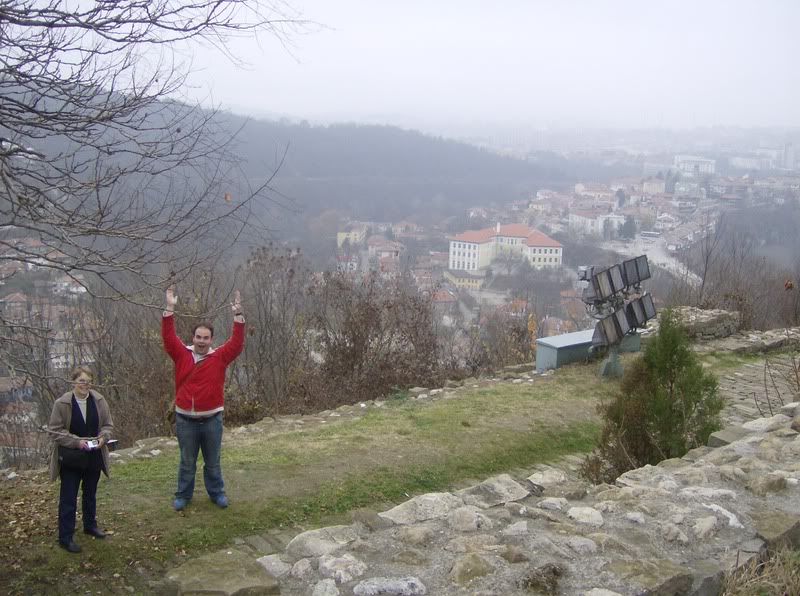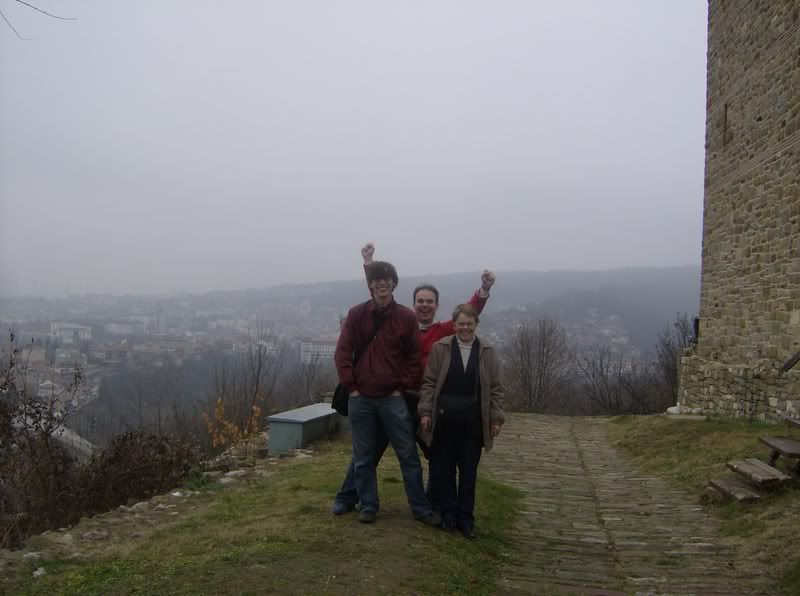 This totally intense rock thing is high on a mountain top, and features old walls, some crumbling stuff, and the church of the Bulgarian Patriarch. He's like the Pope, except he is Orthodox and speaks Bulgarian. This whole complex used to house the King, the Patriarch, and a shitload of travelling companions probably.

So this is the one illegal photo of the Church of the Patriarch. The interior was really awesome--it looked like an artist had been recently comissioned to paint religious scenes in a style that can only be described as heavily influenced by comics and impressionism. After I took a photo, they wanted me to pay money so I bailed.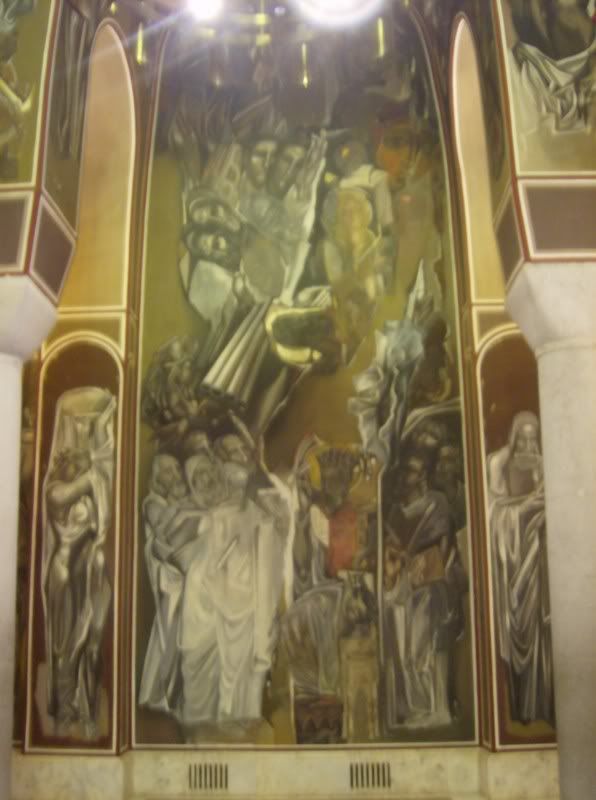 Back to the rock. And speaking of rock...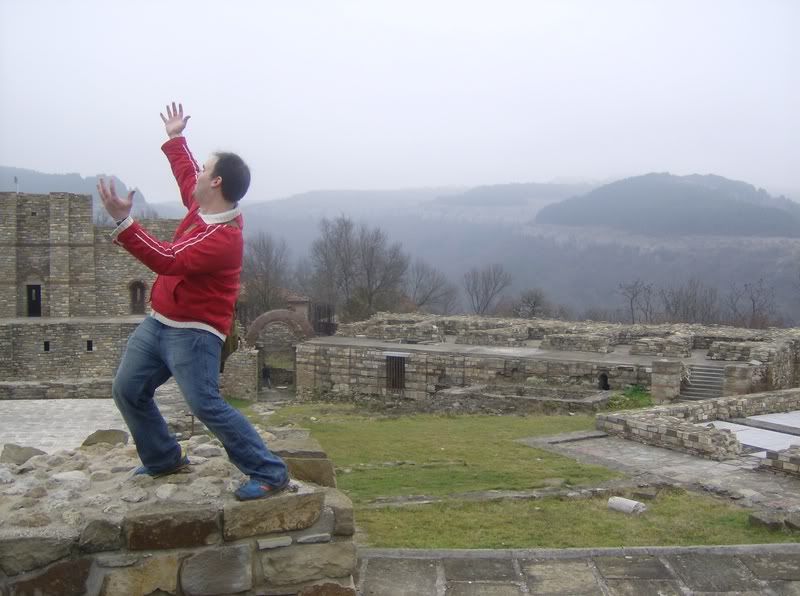 WITH ARMS WIDE OPEN (WITH AHMS WIDE-OH-PUN)




UNDER THE SUNLIGHT (UHN-DER THE SUHN-LAIGHT)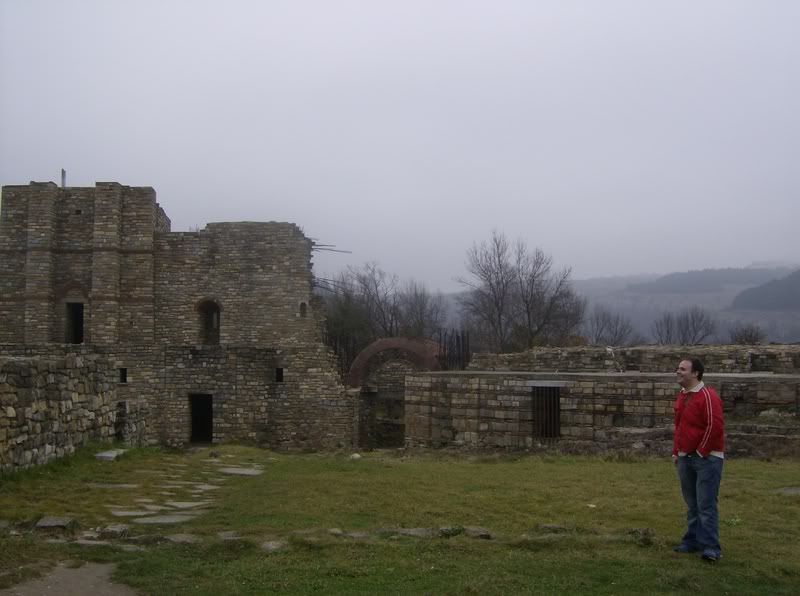 WELCOME TO THIS PLACE I'LL SHOW YOU EVERYTHING (WEL-CAHM TO THIS PLAYS-AIL SHOW YOU EV-REE-THINHG)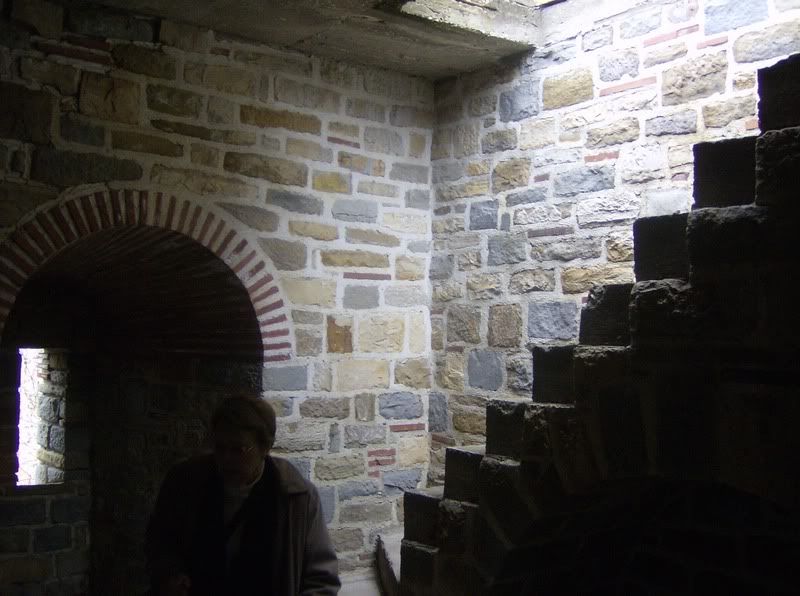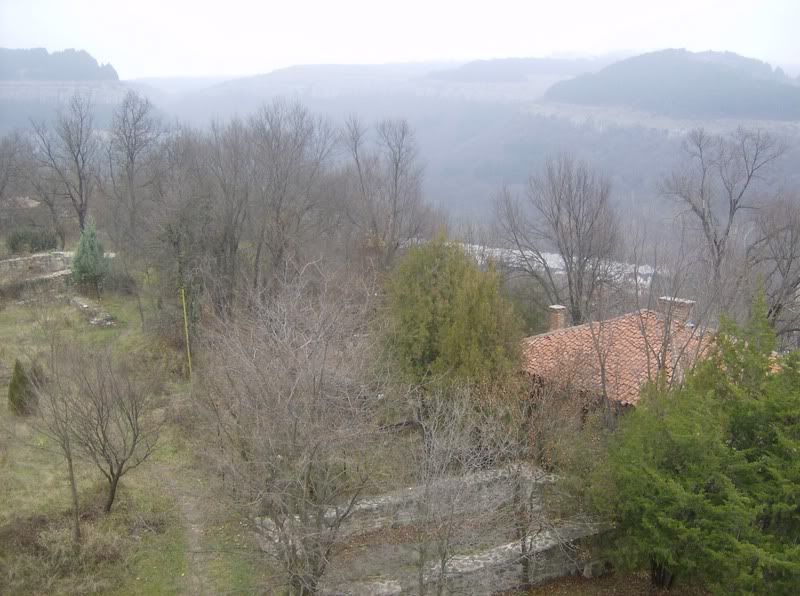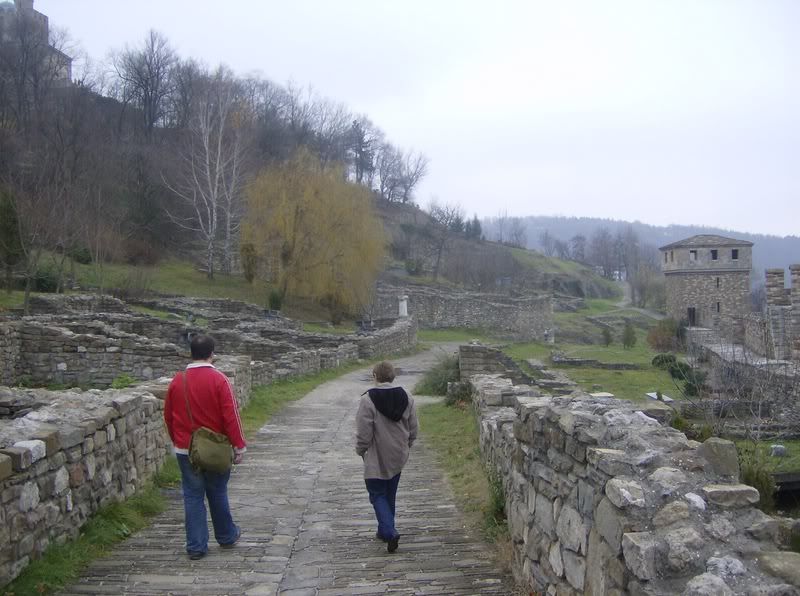 WITH ARMS WIDE OPEN (WITH AHMS WIDE-OH-PUN)...

That's all we've got from Veliko. We were only there for one night, and then the band broke up because Steve and Louise knew they were the creative force, but my ego got in the way and I was stealing all the spotlight and starting fights with 311.