MOLDOVA THE FIRST
Welcome to Moldova, the place nobody ever goes. Because they have FEAR...inordinate fear of being AWESOME. People would either ask us where it was or turn white when we told them we were going to Moldova. Which meant that we had to. Do you even know where Moldova is? Of course you don't, unless you already googled it, poser.

Moldova was totally awesome, plain and simple. It seems the places that people are most "afraid" of are the places where we have the best time and meet the most amazing people. Chalk Moldova up on this list, maybe even it at top. It might be "the poorest country in Europe" but fucking-A, it was certainly one of the most amazing places we've been. And we've been to plenty of amazing places. 10 years from now (Ok...maybe 20), when Moldova is teeming with tourists and the charm is lost, we'll look back fondly on the time we had there back when everyone was too afraid to go. There are no tourists - if you're an American in Moldova, most people will assume you are Peace Corps. We didn't even meet any Romanians who had been there. They looked at us like we were insane when we told them we went. That's like living in New York City and never going to West Virginia...nevermind...Moldova is fucking amazing, and you certainly heard it here first. Let the photos commence.

Our first Moldova photo, and one that will remain forever in our hearts...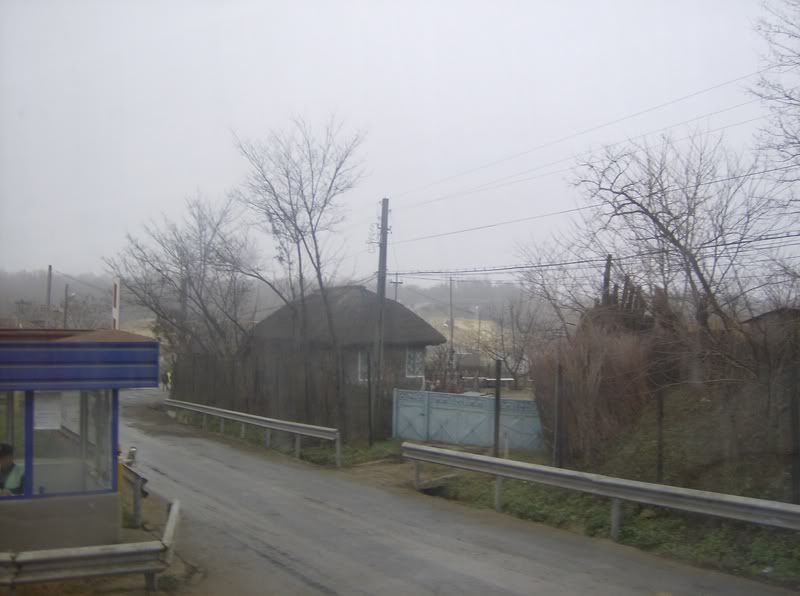 Check out the roof! Actually, that house is in Romania, and in the distance is Moldova. This is at the border of the two countries, and was taken from the bus. Keep in mind that Eastern Romania is the poorest part of the country. And the region is known as Moldova in the Romanian language. They call the country "The Republic of Moldova". This is why there are lots of wars in Europe.

Our primary fortress in Moldova was the capital, Chisinau: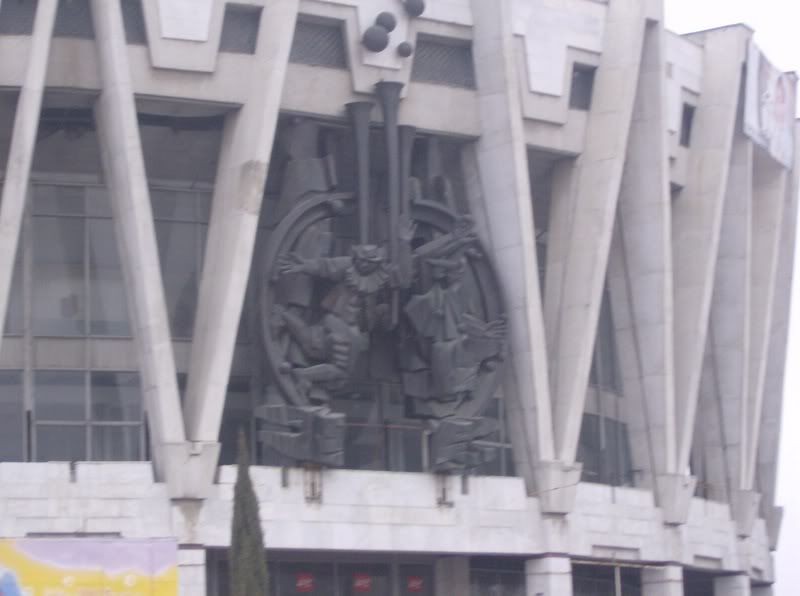 This is how the Soviets build their Circuses (circii?). Children of the USSR, experience delight!

The one thing Moldova is known for internationally is the wine. Which is fucking amazing, by the way. Unbelivably good. They don't bother to import wine, because that would be like living in New Orleans and importing flood waters. The wine is the like piss of God. And way better than that French or Italian shit, if you ask me. I'm not kidding, the 3 dollar stuff we got in Moldova blew away the $30 stuff from France, Italy, California, Spain, Chile, Australia, or whatever other overrated wine producing area you want. The shit is gold. Look for it at your local liquor store. In like 20 years.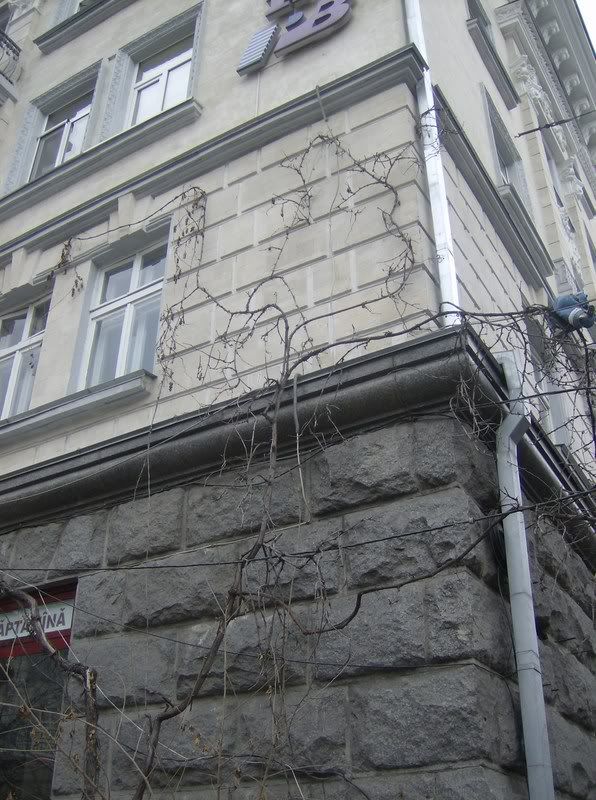 This is right in the center of Chisinau. Those are grape vines. Growing on the sides of buildings. Probably because someone in one of the apartments makes their own wine. Fuck, we passed a firehouse where they were growing grapevines out back. I want to make my own wine now.


Look! The Moldovan space program: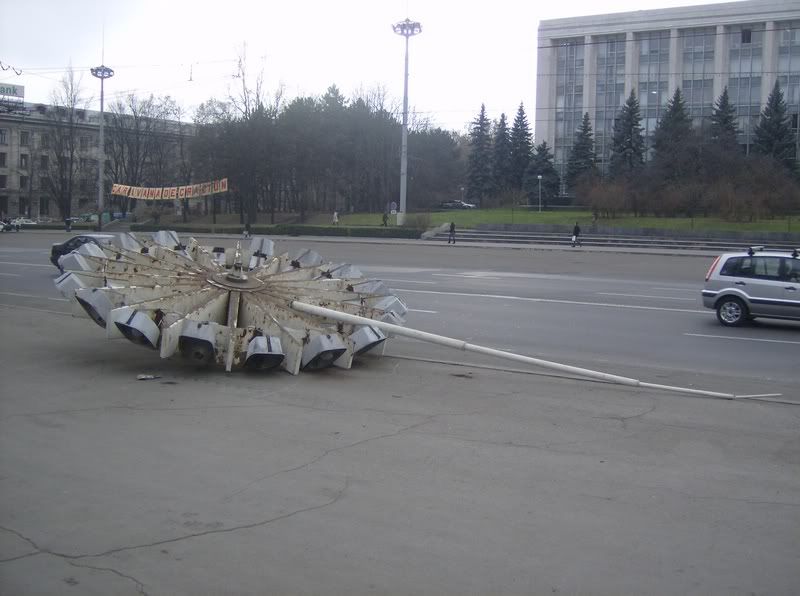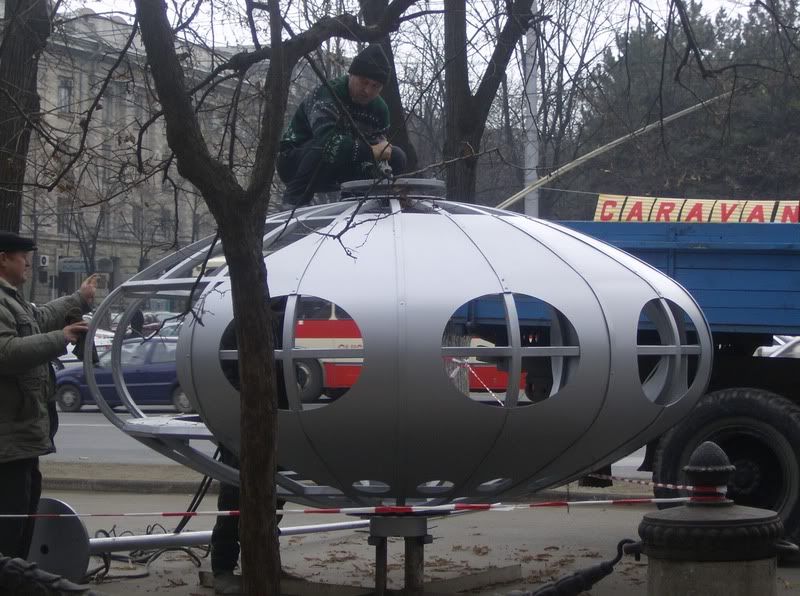 Holy shit! That's the Arc de Triomphe! What the fuck?!? We aren't in Paris! Actually, Chisinau has their own. They call it the Holy Gates. Except there's one thing about it that we should probably show: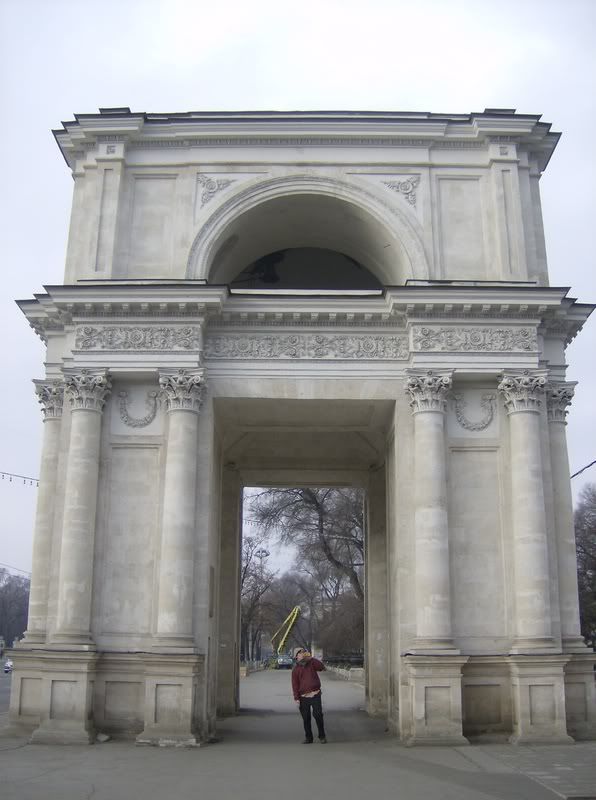 Ok...so it's a little small. Whatever. It's still better. Because Paris is a city for losers. All the champs are in Chisinau. That's why it starts with the same 2 letters.

Here's the First Moldovan Armoured Division: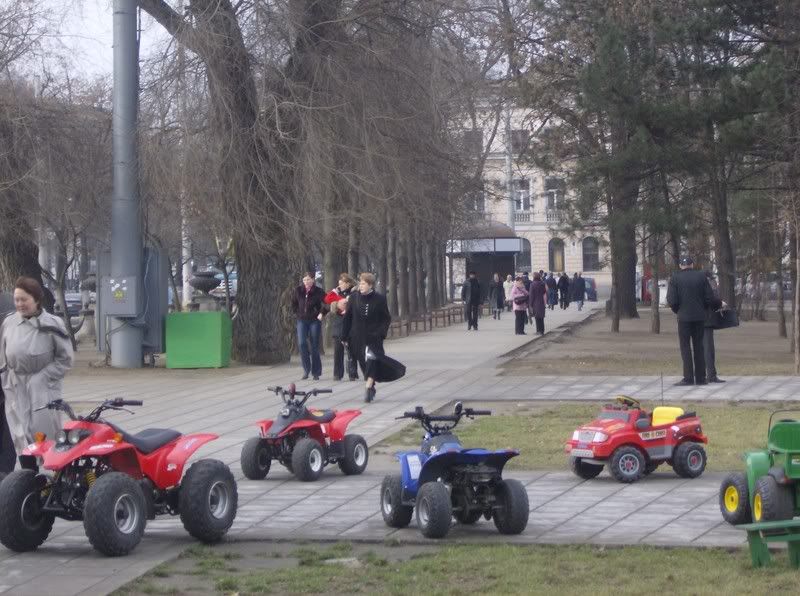 It's too easy to make fun of Moldova. I guess I show my affection by picking on it. I'm like a boy in 5th grade with a crush.

The central church and the surrounding grounds. Check out the Moldovan flowers!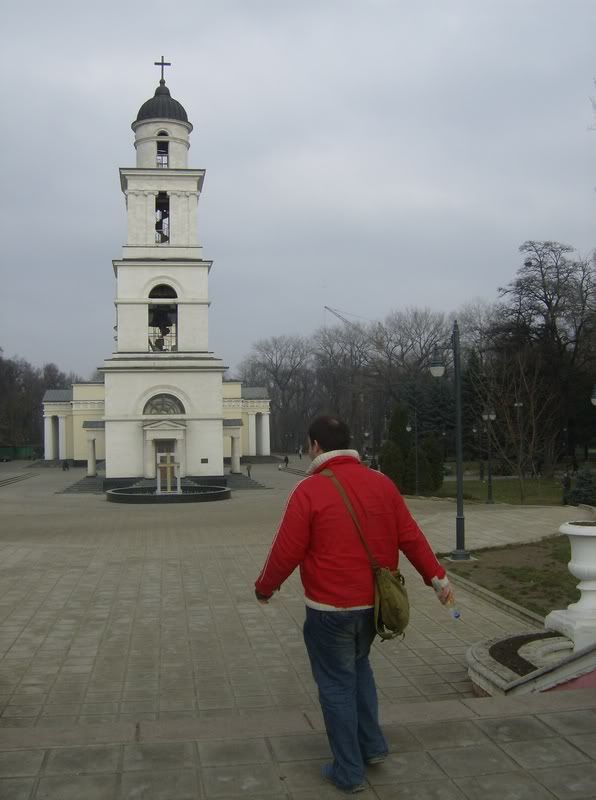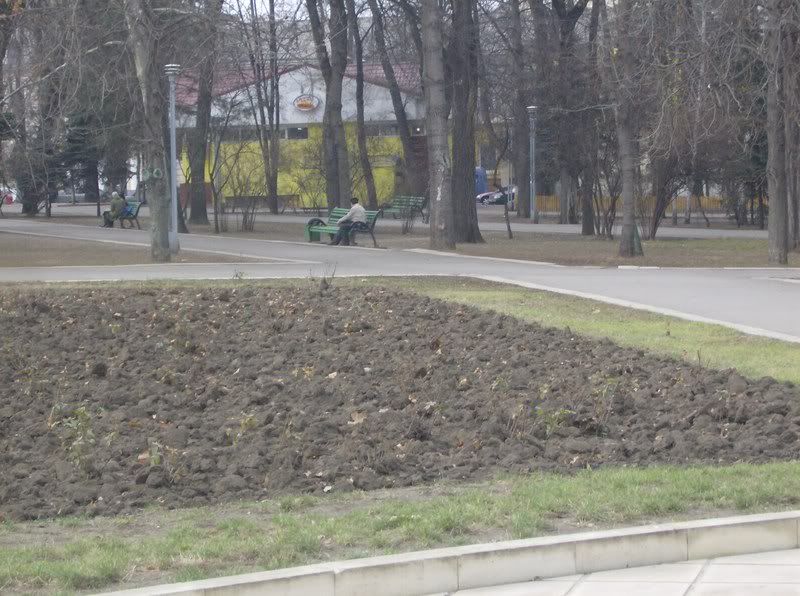 Here's Stefan Cel Mare (Stefan the Great. Or Stephen Sherman. However you roll). He's the national hero of Moldova. And sort of Romania too maybe. Since they're kind of the same or something. Oops! I just started a war. Check out this stud: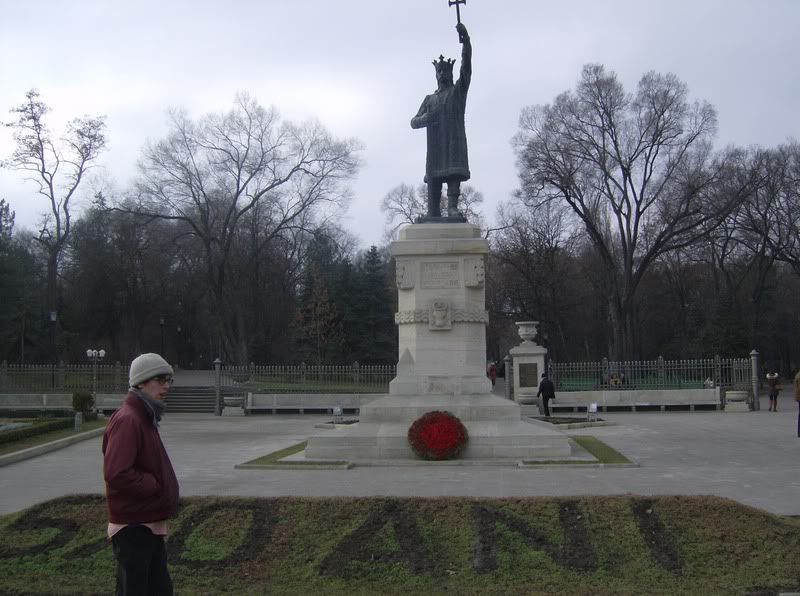 Sorry, Steve's in his way. Hold on.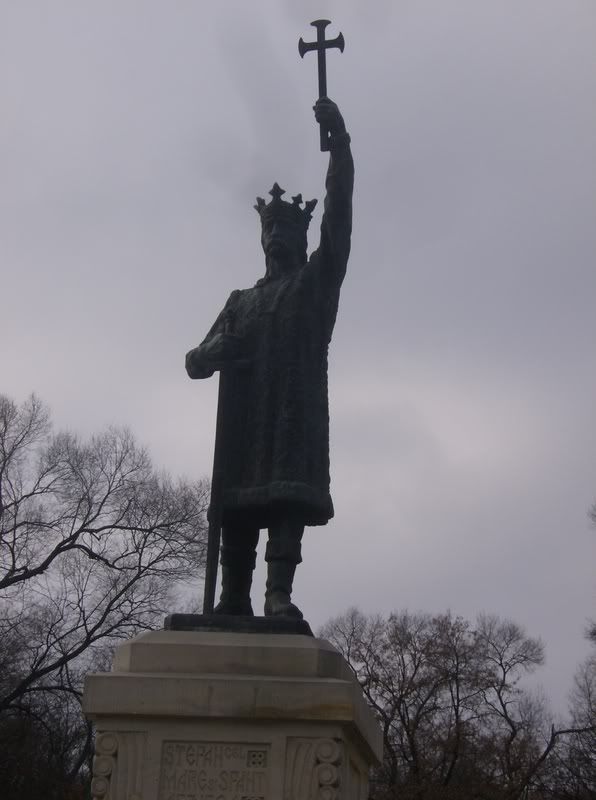 Much better.

And of course, what former Soviet city would be complete without bunches of socialist style monuments? No former Soviet city indeed.




Steve's really sad in that last one because he knows his manhood cannot possibly measure up with the greatness of Soviet victory. OBEY THE PHALLUS.




And here's the tomb of the unknown eternal flame solider, or something. Surrounded by goosestepping commies, no less.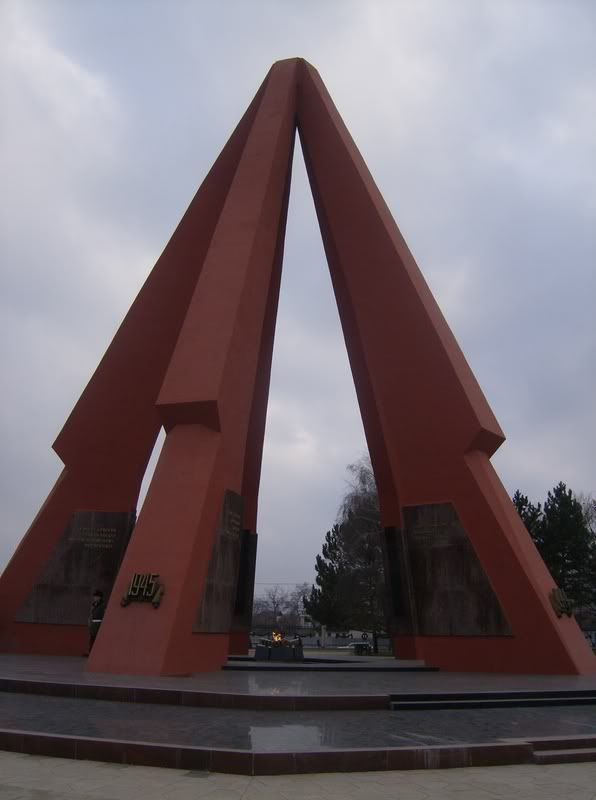 It was right around here that we had our first encounter with the Moldovan police. We were wandering around socialistopia, and three police offers approached us and asked to see our documentation. They didn't really speak English. They asked to see our visa registration, which we didn't have because the law was repealed back in April. That shut them up. I don't know if they were looking for a bribe or something. They were probably just bored. That was the first time we had been stopped by police. It wasn't the last.

A few days later in Chisinau, around 11PM, we were running and screaming, trying to stop a minibus we were trying to catch. This was right by Stefan Cel Mare, who you saw above. Anyway, we missed the minibus, and two police stopped us and ask for our documentation. They didn't give us any trouble at all, they seemed like they were bored too. We sort of chatted with one of them (he didn't speak English), and we ended up showing our photos to him. He thought they were great. But he wouldn't let us take a picture of him. He was also catcalling women that were walking by. We love Moldovan police.

Anyway, check out the rest of our photos from Sovietopia. These are all part of a WW2 memorial: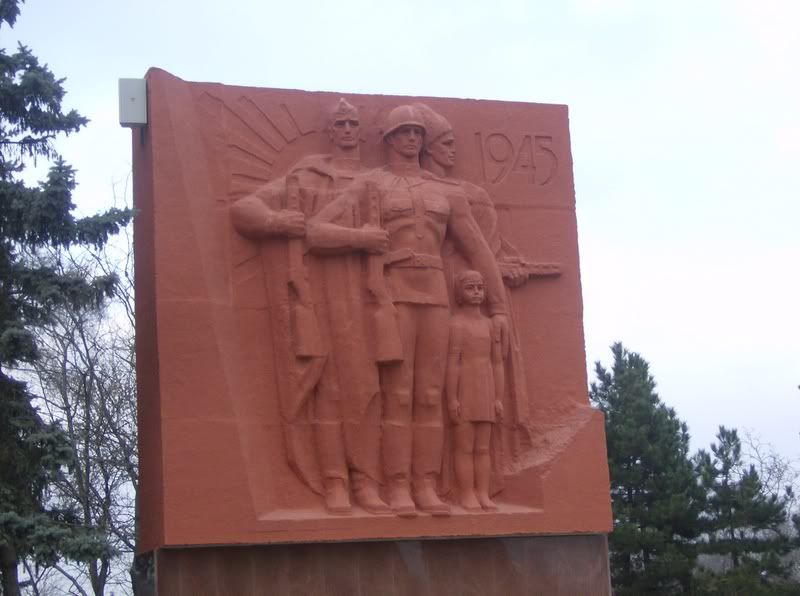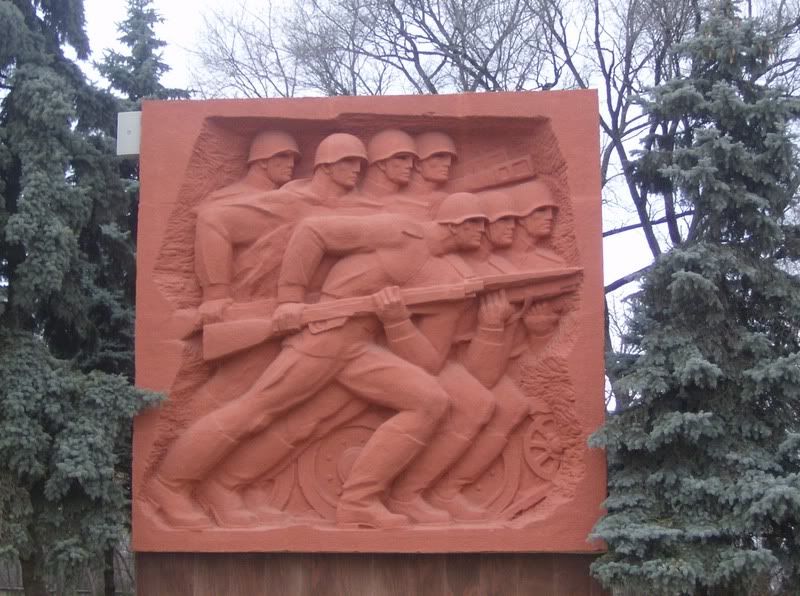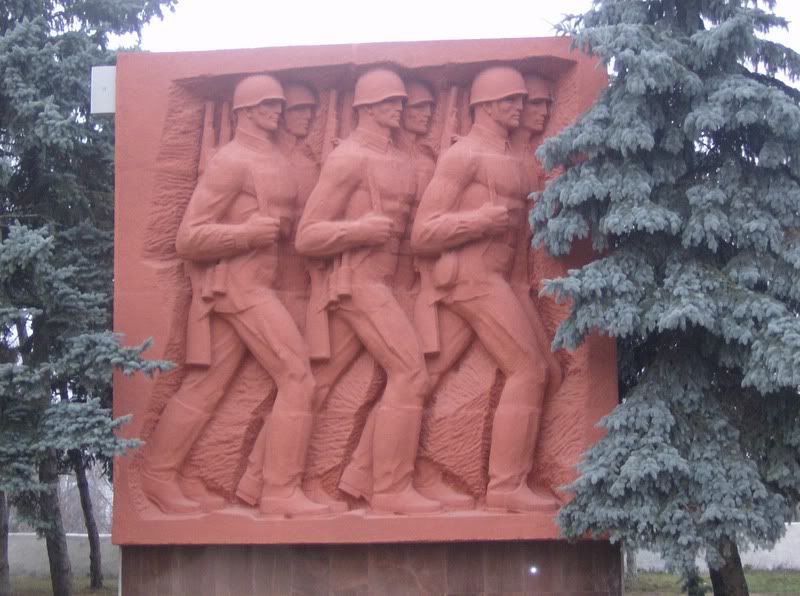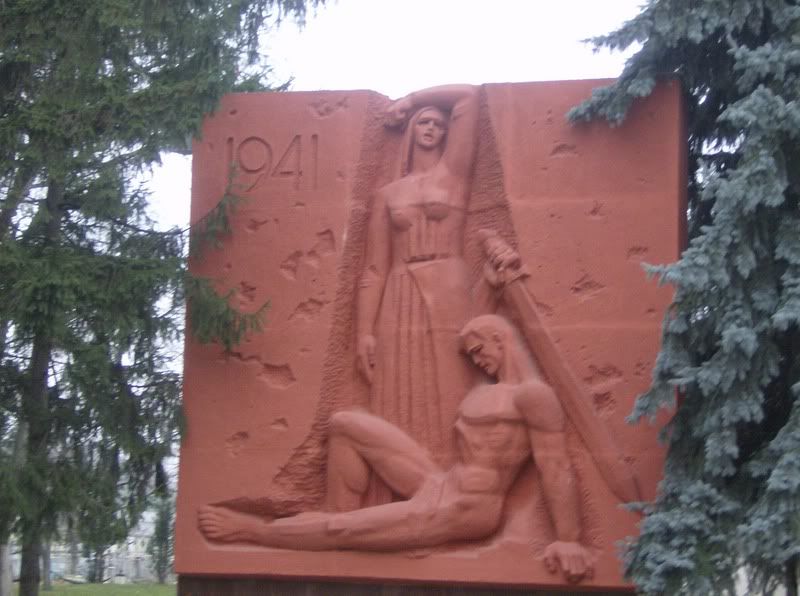 Check those boobies in the last one. But Soviet bro is missing his joint.

Behind Sovietopia was the central cemetary. Also know as the central garbage dump and forest preserve, apparently.




Many of the graves were in sad shape, there were piles of trash, and apparently Moldova doesn't have lawn mowers yet. It was somewhat depressing. Especially when we saw stuff like this:




Then we wandered a little more and saw this:




We didn't know what to do...there was certainly a fire, but we couldn't figure out if it was intentionally lit or maybe the result of a cigarette butt or something. After watching it burn for a bit, we decided that we should probably tell the police. Which we did. They didn't seem to care, so we let it burn, thinking Moldovans are insane. Later we discovered that it was the groundskeepers burning leaves. Go figure.

In the middle of the cemetary was a totally awesome church.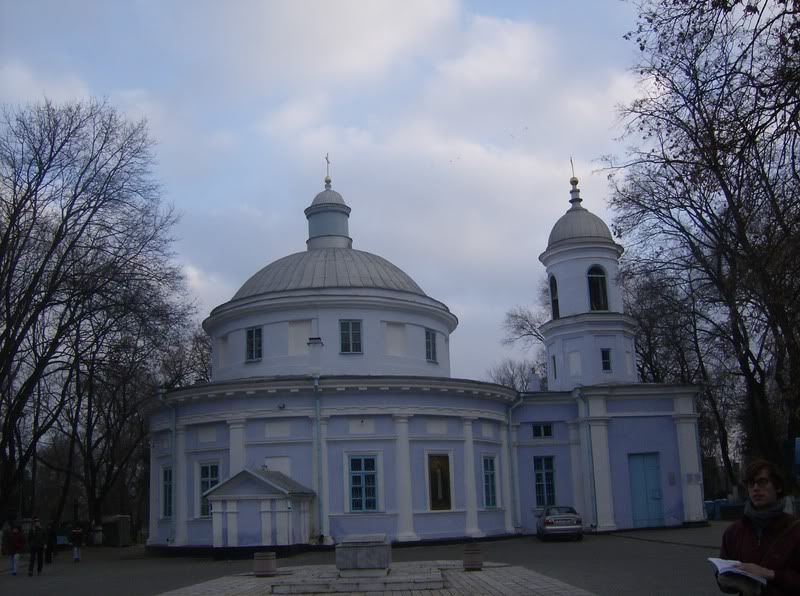 It had one of the awesomest interiors we had seen yet. It was basically like a living room inside, with a priest, a few people chilling, and an old woman making tea. While surrounded by gorgeous icons, of course. Turned out that the Priest's family lived there and took care of the church.




Yep, that's their laundry. Check out the bad luck in the lower right corner.

Chisinau isn't exactly full of tourist attractions, but there was one must see for us...the military museum. Let the hijinks begin. SHERMAN ATTACK!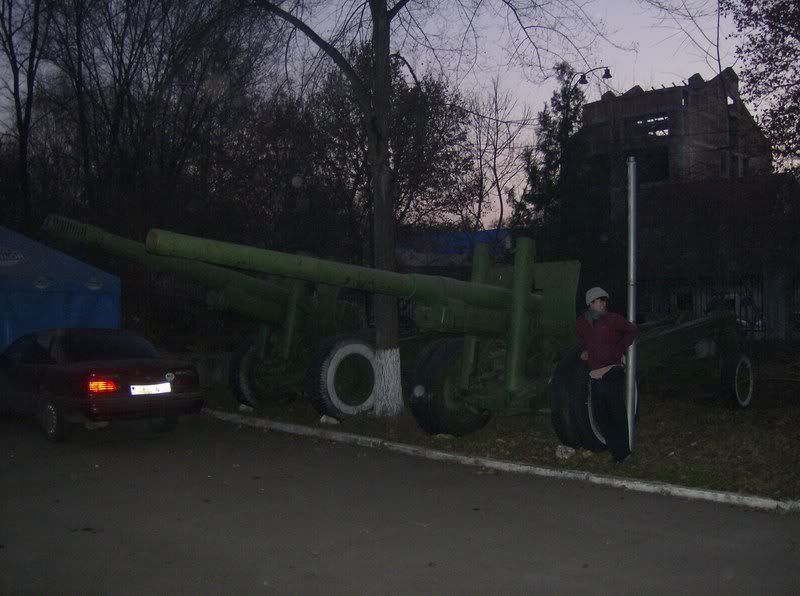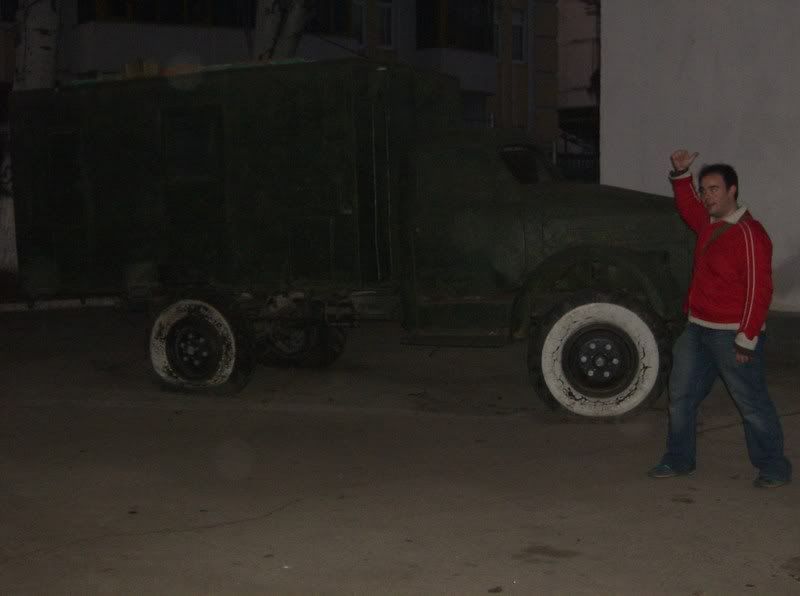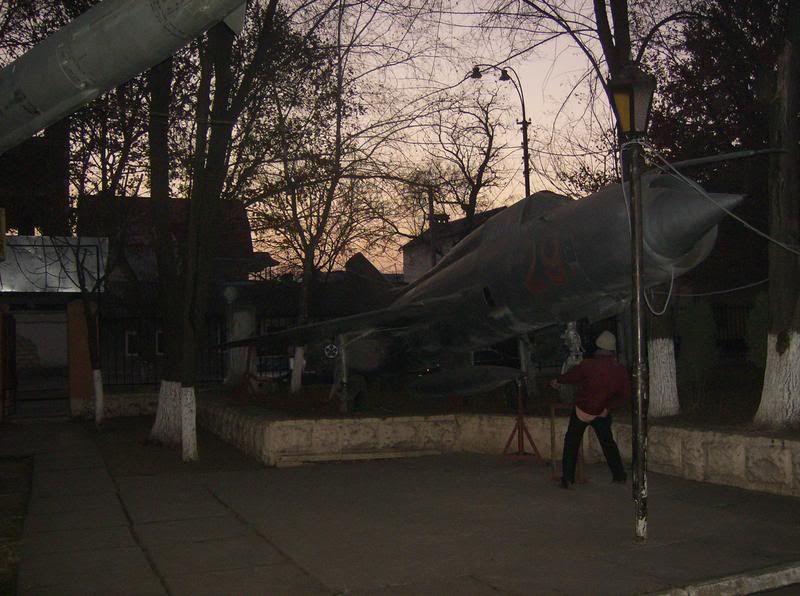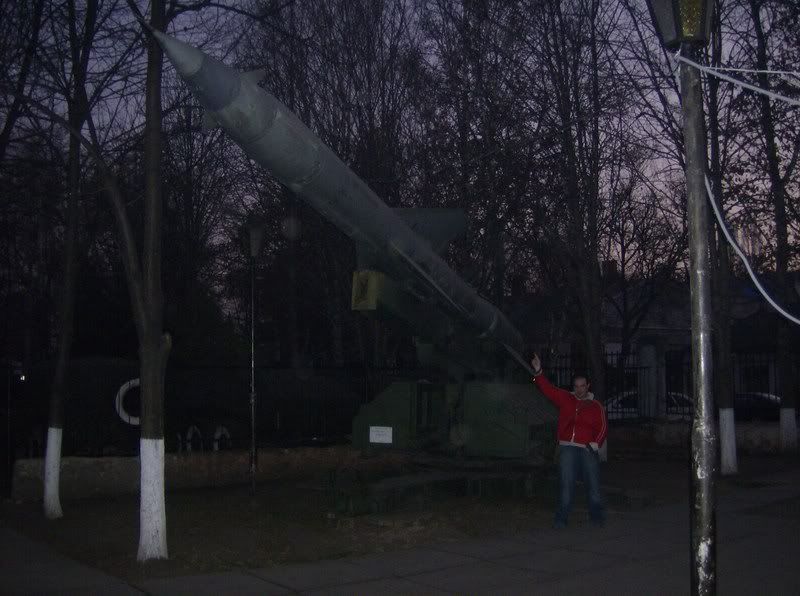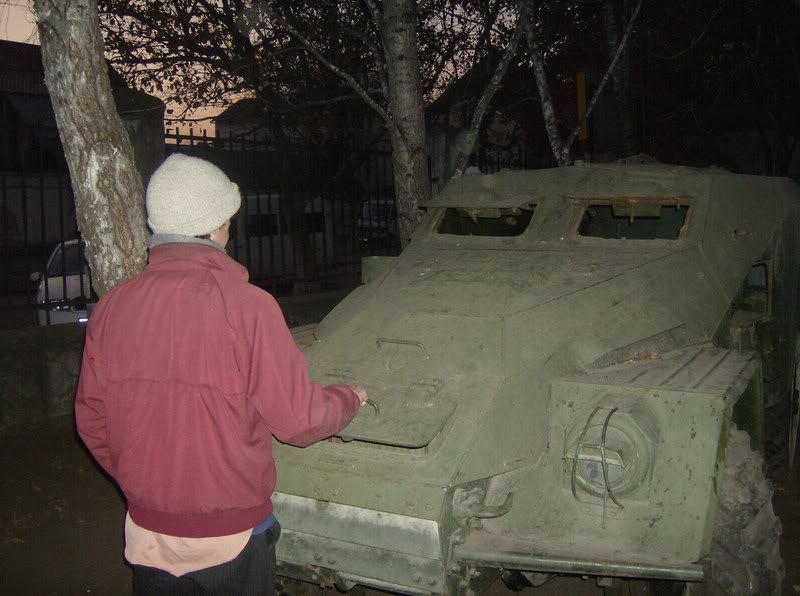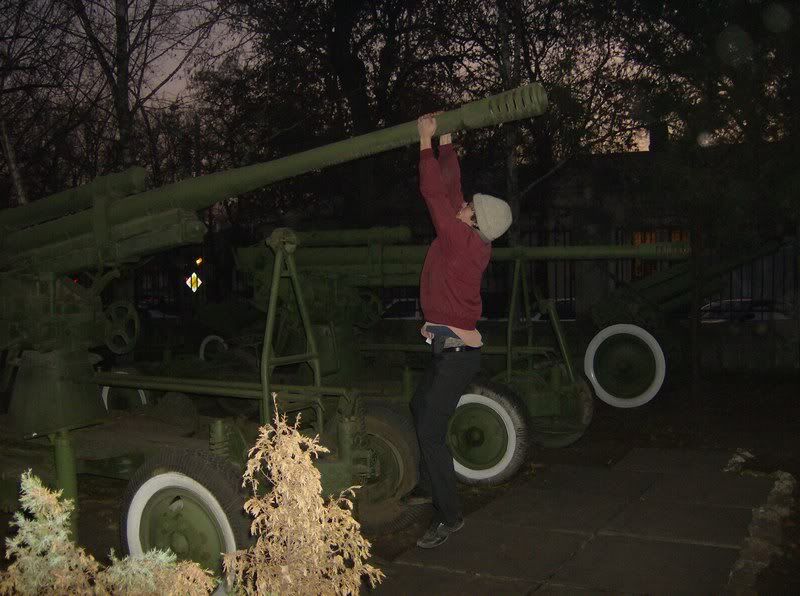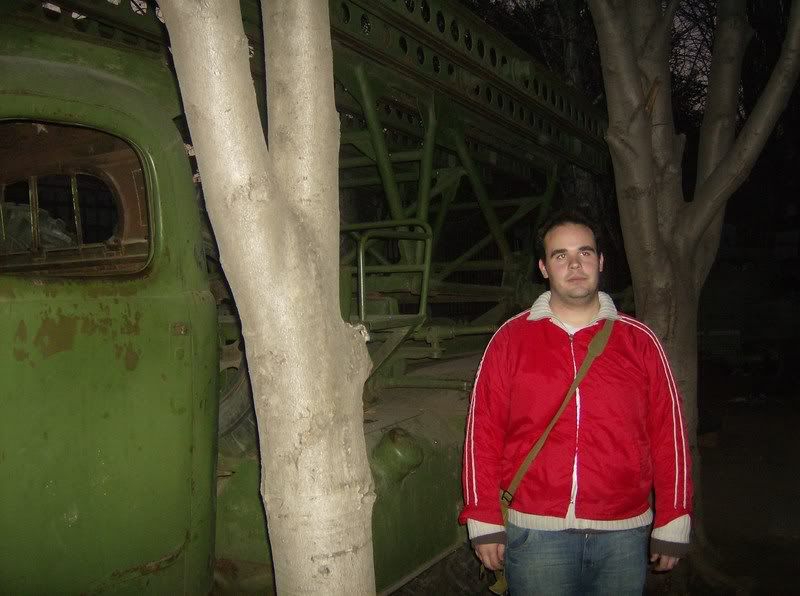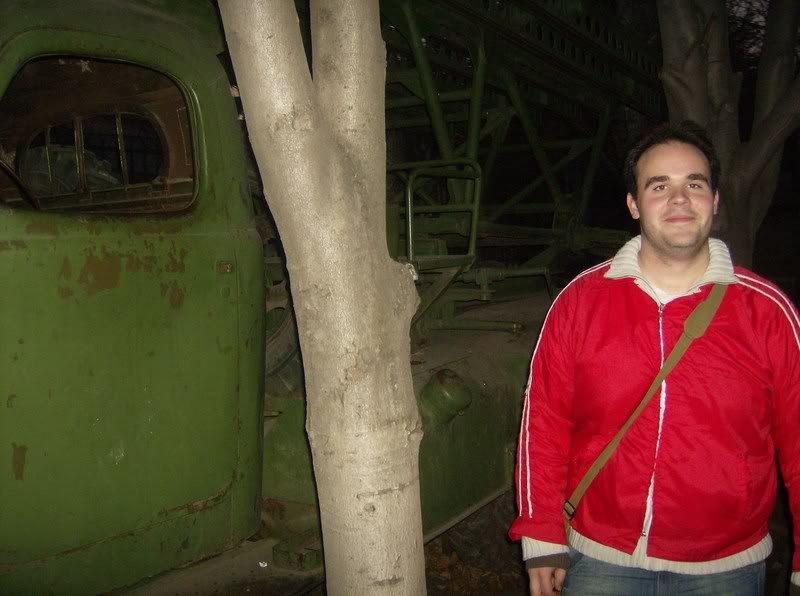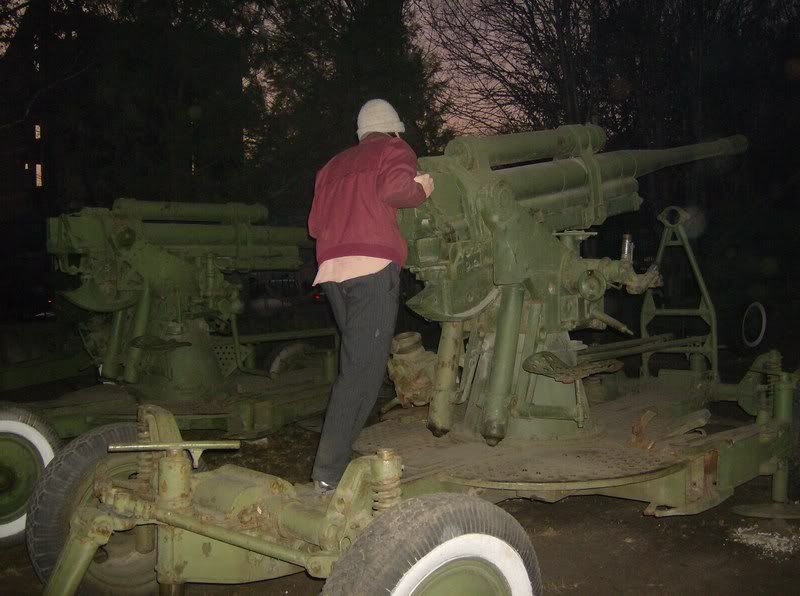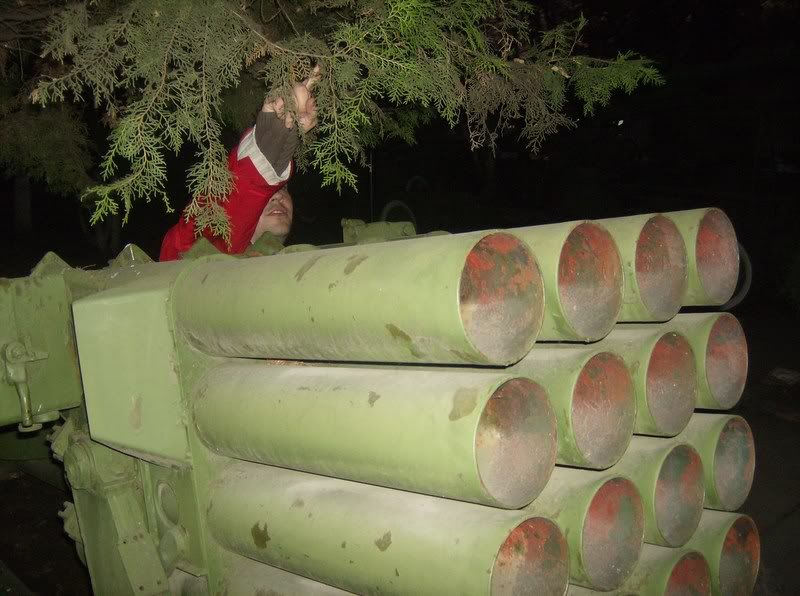 DIE CAPITALIST PIGS!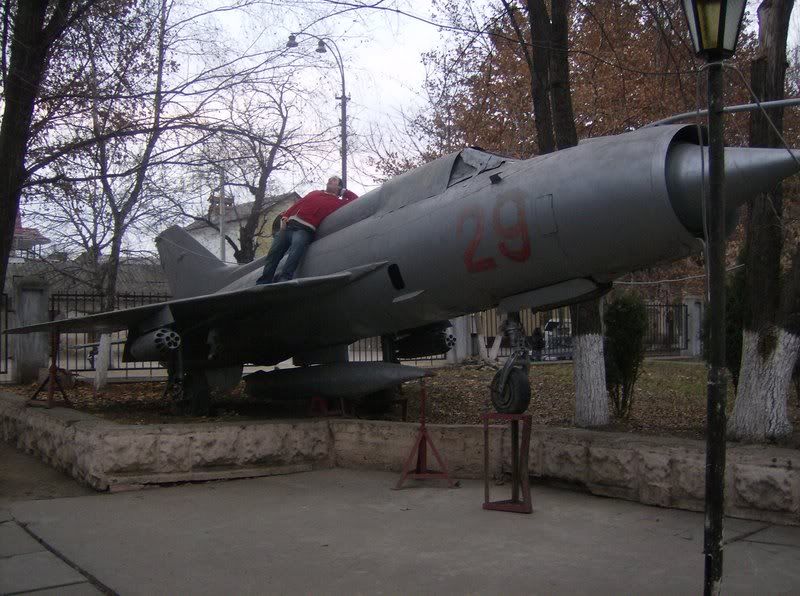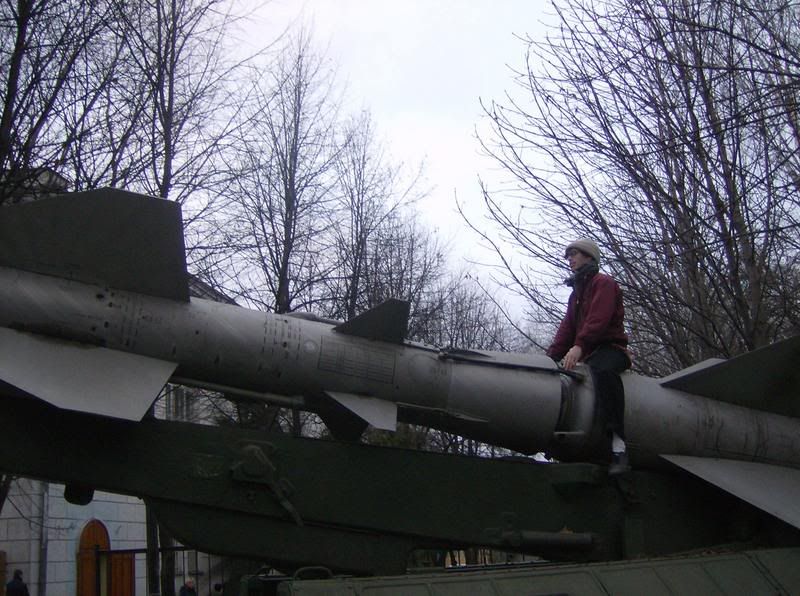 YEE FUCKING HAW!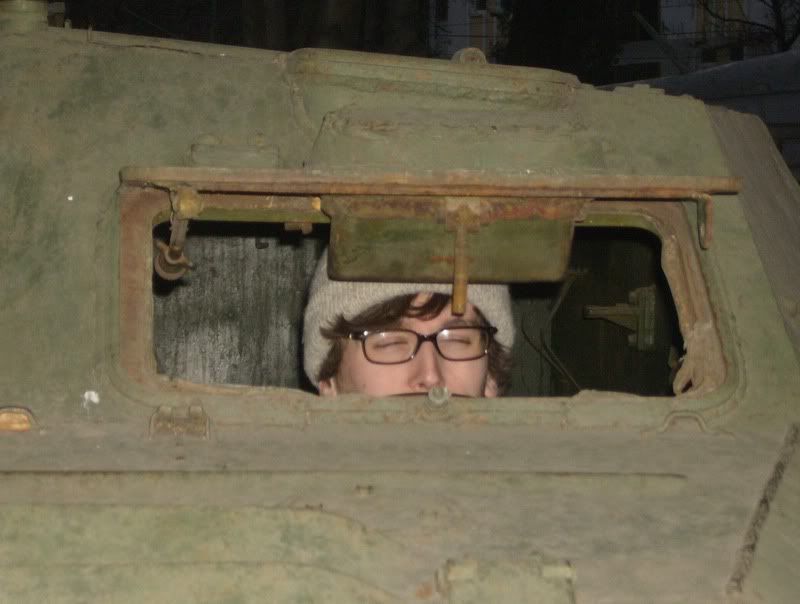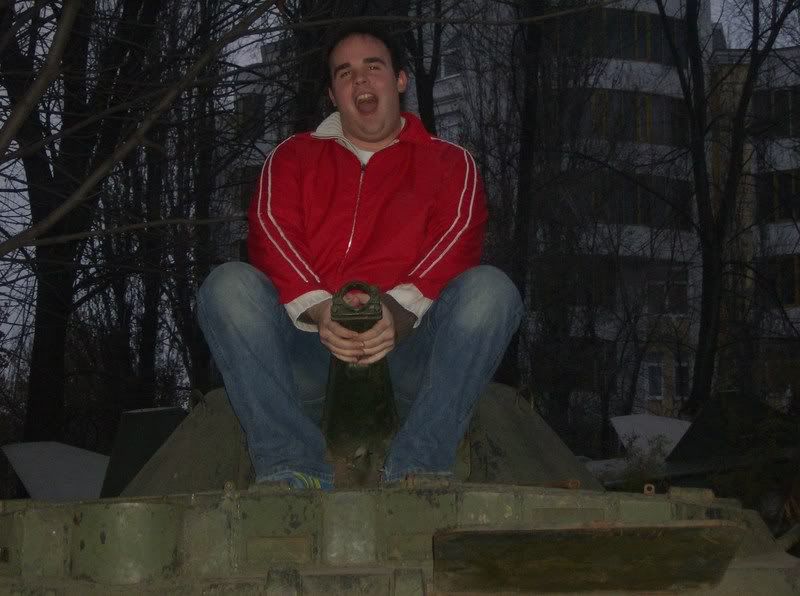 You don't say! That one is my favorite too!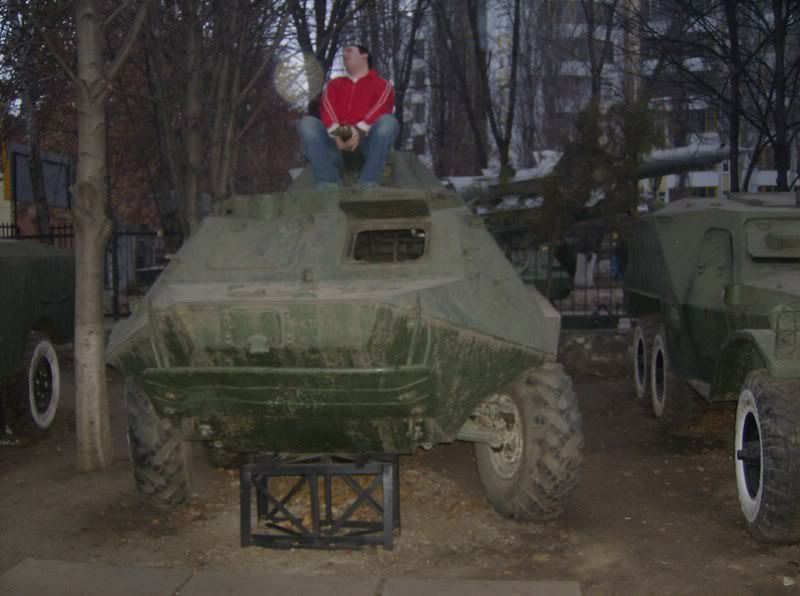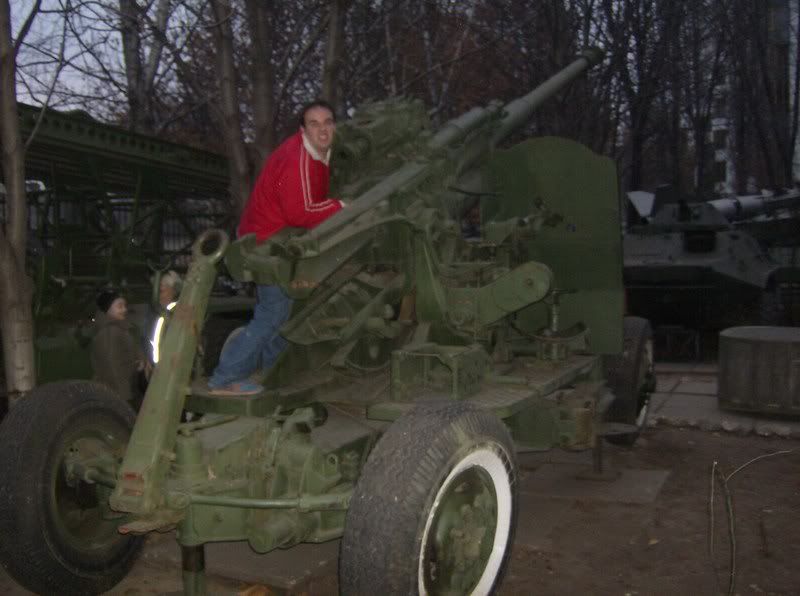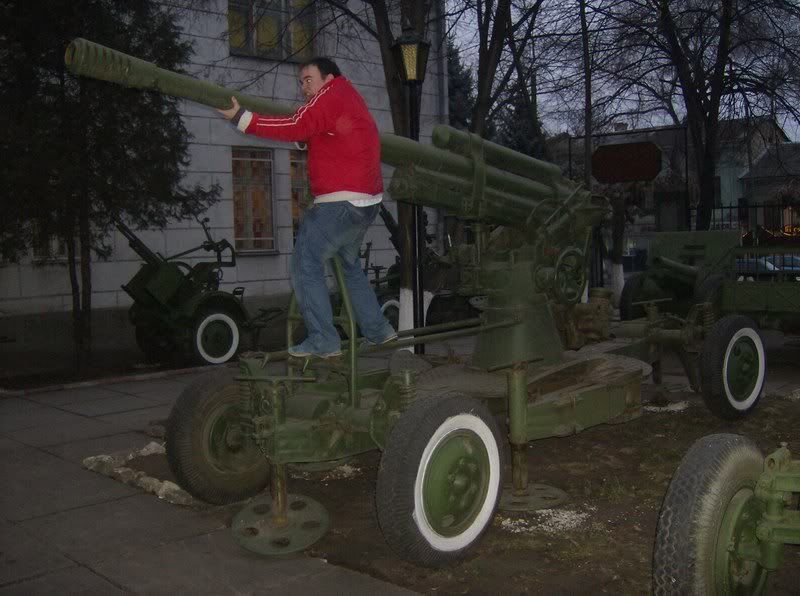 Yeah, we're proud of ourselves. Sorry for all the pics, but you have to admit they are all FUCKING AWESOME.

Then there's the central market, one of the most intense things ever...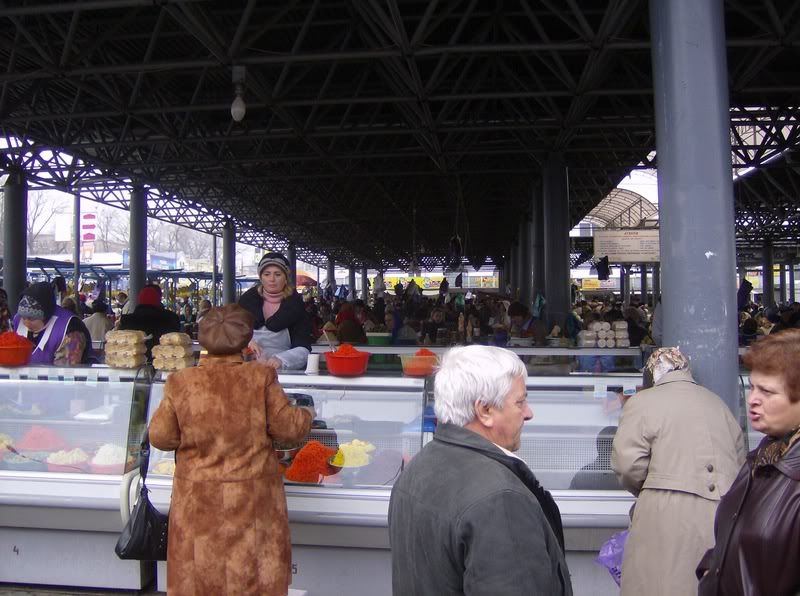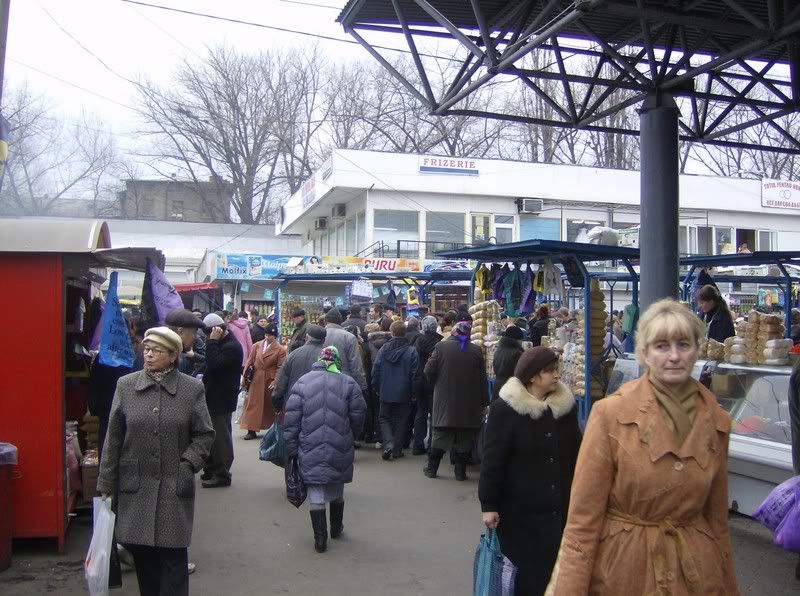 It's gigantic, crowded, and next to the bus station. So basically, it's fucking insane. Piles of people wandering every which way, surround by a ring of the worst traffic in the city. You can buy damn near anything here. From stolen cell phones, to canned vegetables, to toothpaste, to breakfast cereal, to...




Yeah, fucking awesome. There'd be a scandal if someone had one of those in New Providence, that's for sure. The market's proximity to the bus station made for some awesome hijinks, mainly old ladies hopping on the buses right before they left to hawk their wares. Usually breakfast cereal. Think pirated images of Chip and Dale on a box of Rice Krispies with cyrillic writing. Take the acid.

One of the reasons Chisinau, and Moldova for that matter, were so fucking awesome because we had such fucking cool hosts. Thus: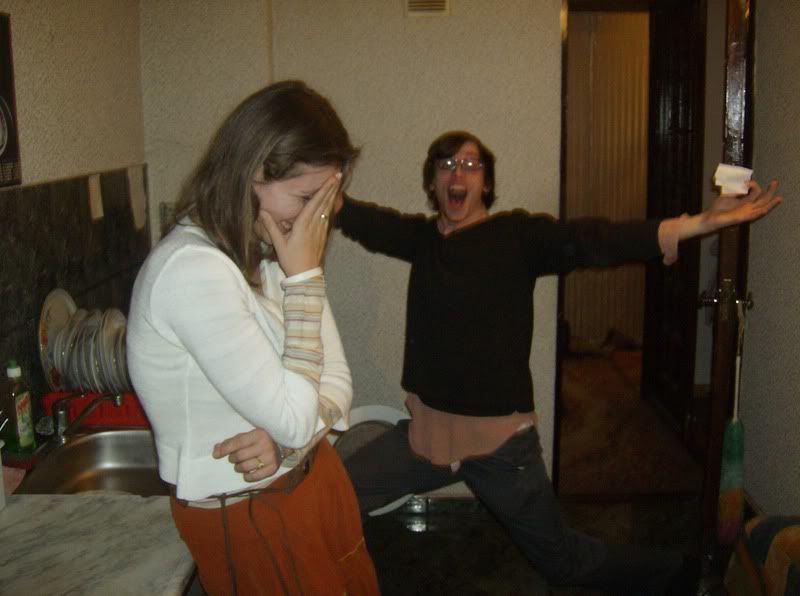 That's Tanya, completely embarassed because she's diluting her awesomeness by sharing a photograph with Stephen, who is clearly enjoying being cool for once. She gave us her bed for two nights, and cooked us food all the time. And she was fucking cool, and super interesting to talk to. And she's going to be an architect. I know what you're thinking, but sorry boys, she's taken.




This wasn't staged, I swear. OK, I'm lying. Steve thought we didn't know he was filming. Too bad there's a little red light that turns on. Fuckface.

And then there's this fucking cool dude. Mothers, hide your daughters...




Cause SERG (SURGE!) is in town. The S in Serg stands for 'Sophisticated', obviously. He's Tanya's brother, and awesomeness runs in the family. He also cooked us food, gave us a bedroom to ourselves (with TV!), and didn't beat the shit out of his when we got home late causing him to lose sleep. And check out that chest hair. I know what you're thinking, but sorry ladies, he's taken.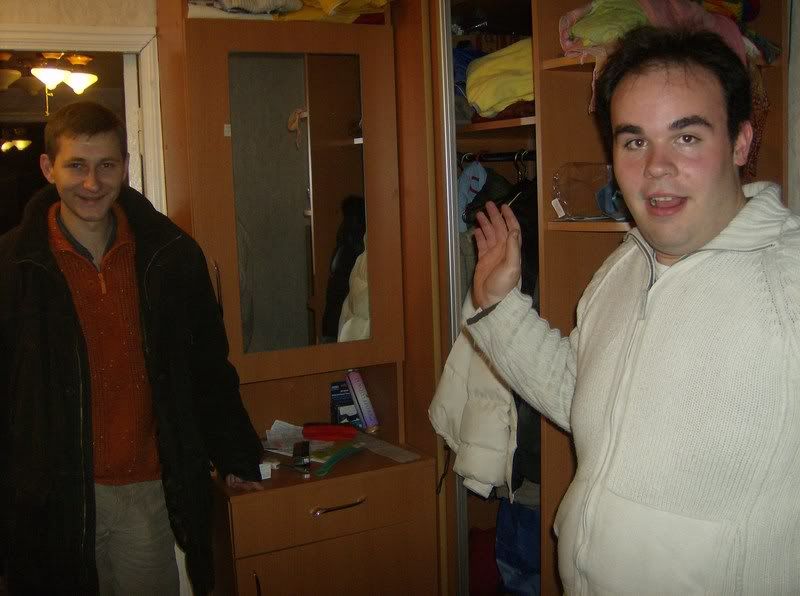 That's me freaking out, because I never imagined I'd have photographic proof of knowning someone so fucking awesome.

And then there's our favorite...(sorry to all the humans we met)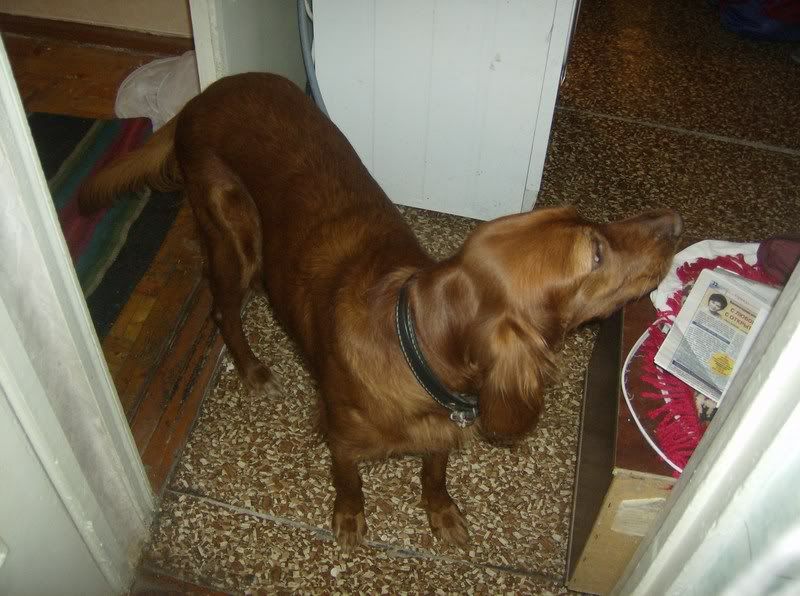 That's Mary (Mari), the dog. Who fucking rules. Bitch (HA HA PUN) reminded us of Arnold. The first time we gave her a serious petting she pissed the floor. Loveable!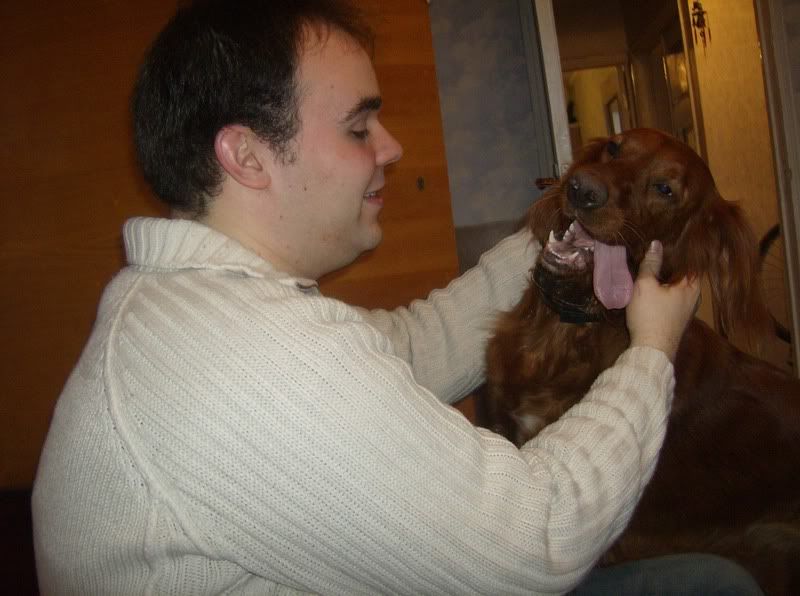 That's me and my new girlfriend.