F Y R O M O M F G
Sup doodz. Sorry for all the holdups. I'm in Bratislava right now, trying to find a German who wants to torture and kill me for 10 grand. I'm in an internet cafe and they're playing Starship. Knee Deep in the Hoopla, indeed. I've been moving quite quickly, on a hurry to get to the Ukraine. Tonight I head back into the former Soviet Union. In the meantime...FYROM (The Former Yugoslav Republic of Macedonia)

After the previously detailed Albanian transit adventures, I arrived in Ohrid, Macedonia. Ohrid is on the shore of a lake. Lake Ohrid, natch. Let's hear it for logic. Lake Ohrid is really fucking ancient, really fucking deep, really fucking cold, surround by fucking tall mountains, and really fucking popular with fucking tourists like my fucking self fuck fuck. Because it's fucking beautiful. Whoever said my prose wasn't fucking varied?

Anyway, I arrived and met up with this dapper gentleman: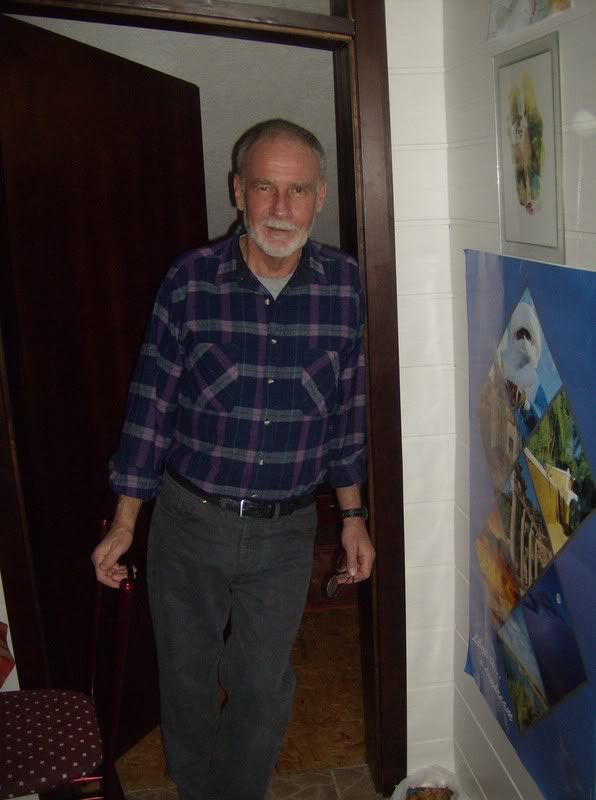 That's Al, a Peace Corps volunteer who cooked me yummy pork and told me all the awesome places to check in Ohrid. He said that his job was teaching Macedonians to be capitalists. Let's hear for capitalism!

Ohrid is a purty place. With a purty lake and other purty stuff. Purty: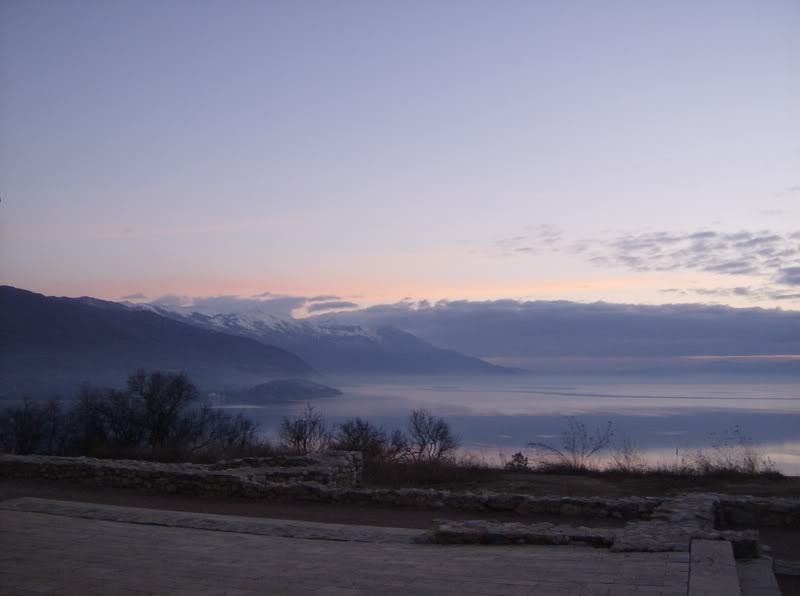 All the purty stuff is in the old part of Ohrid, now a mostly residential area situated on a hill, surrounded by old walls: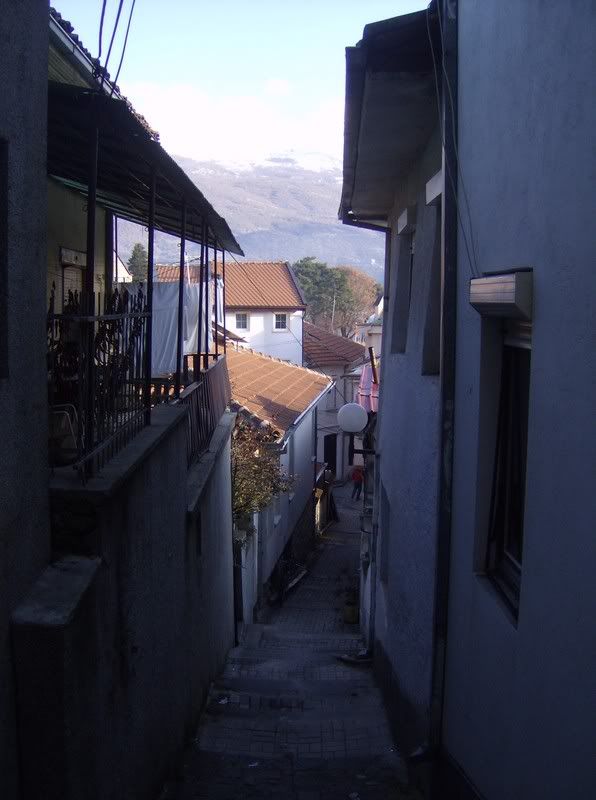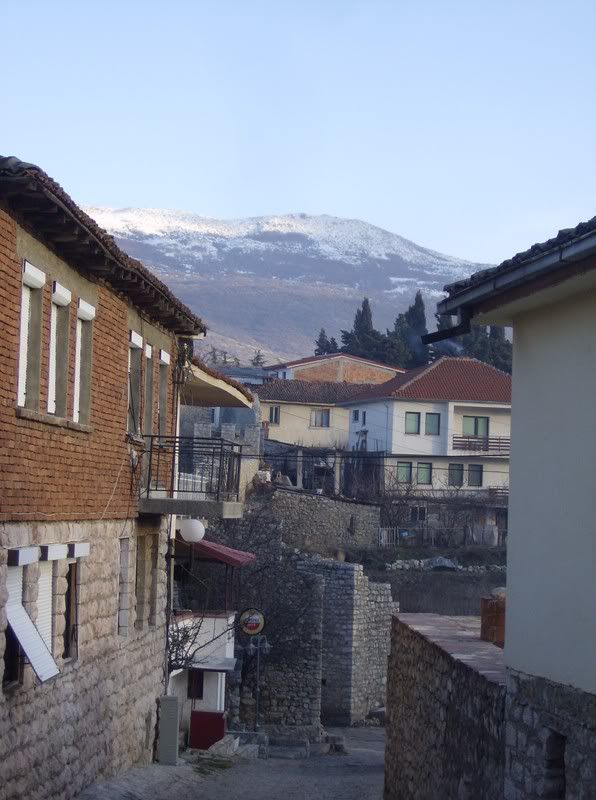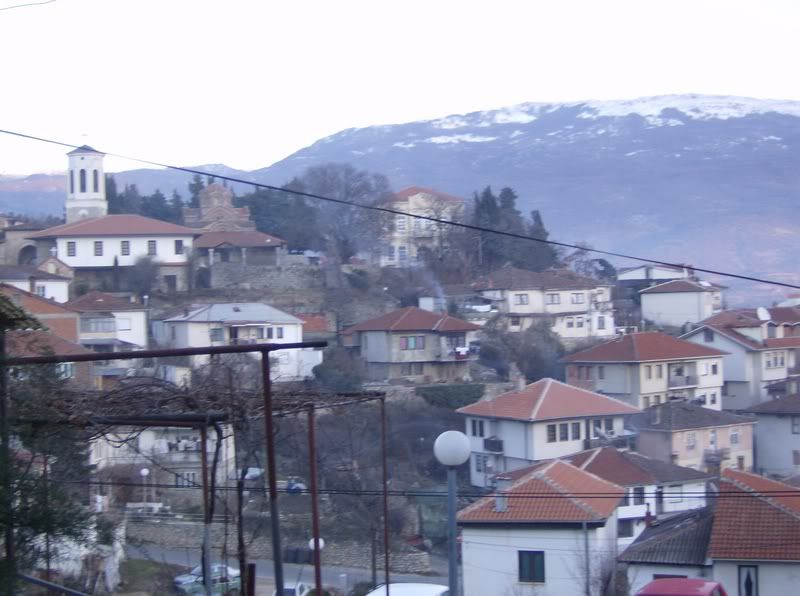 Big hill makes for purty pictures. Purty: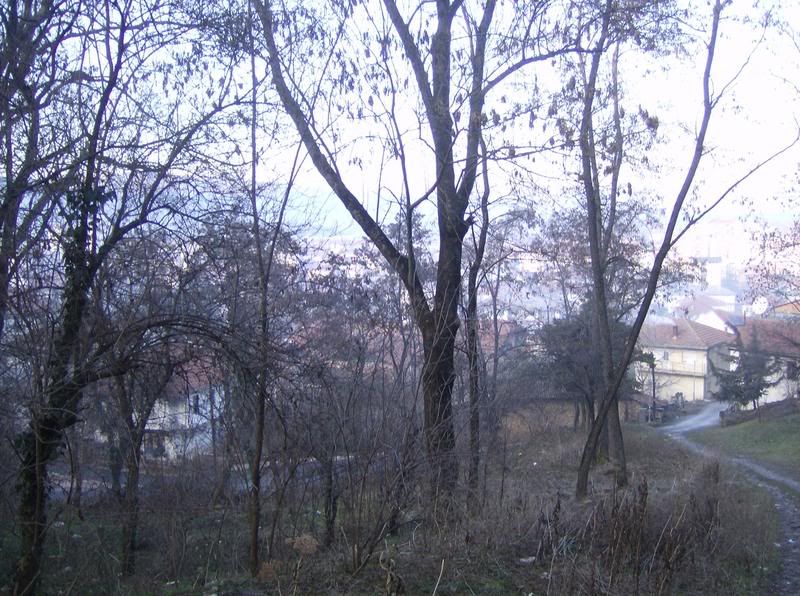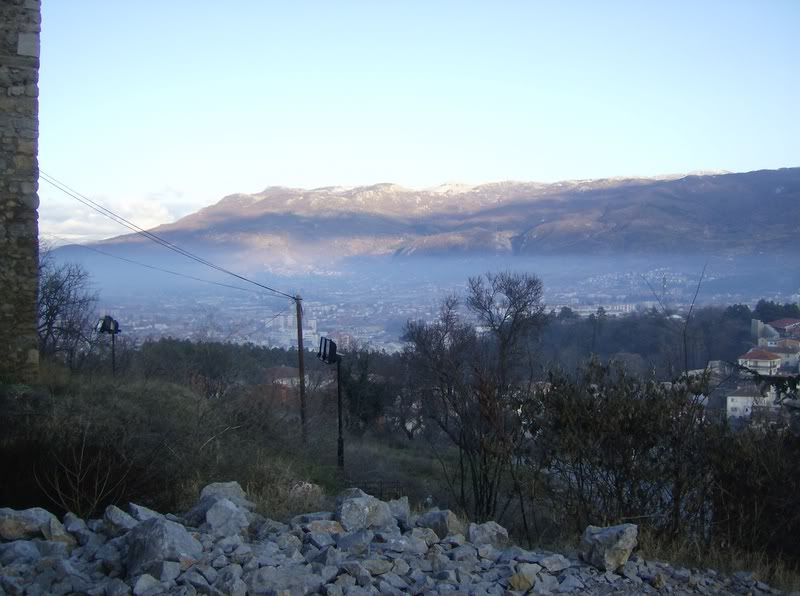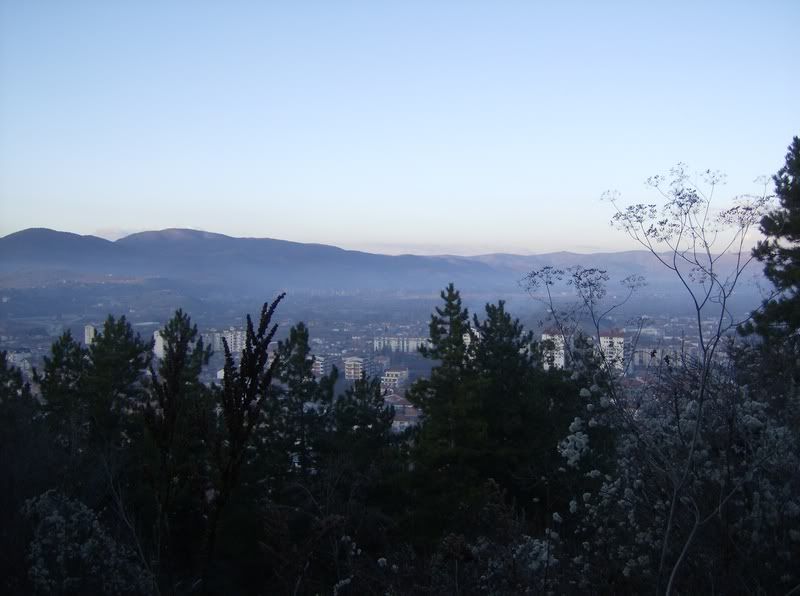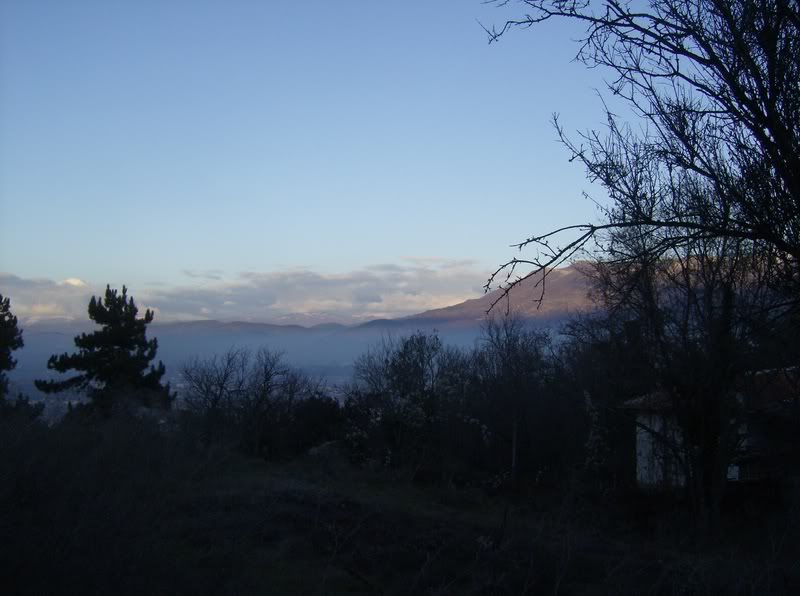 There's some boss ruins. Like St. Samuel's fortress, which was for defending his domain and staging Manowar concerts: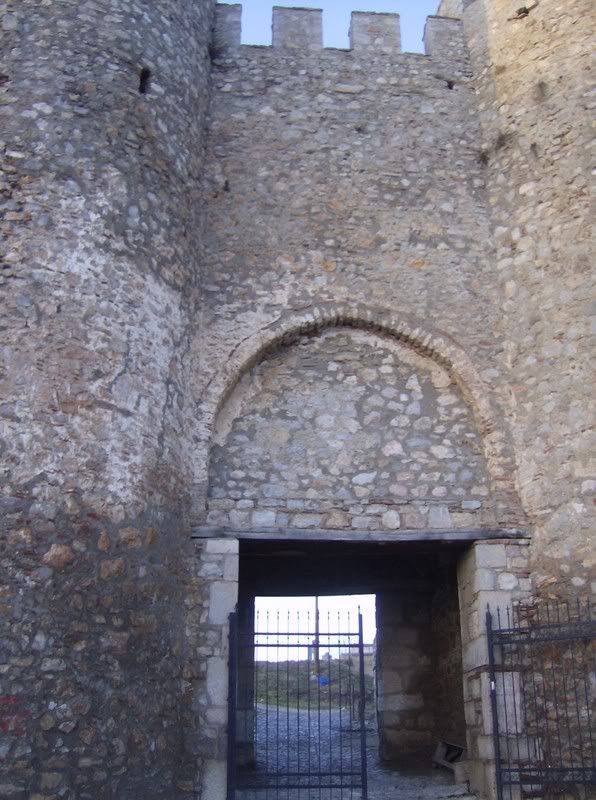 Then there's the ancient ampetheater, for Ye Olde Rente and Ye Olde Founde of Mufic and Ye Olde Phantome of ye Olde Opera and such: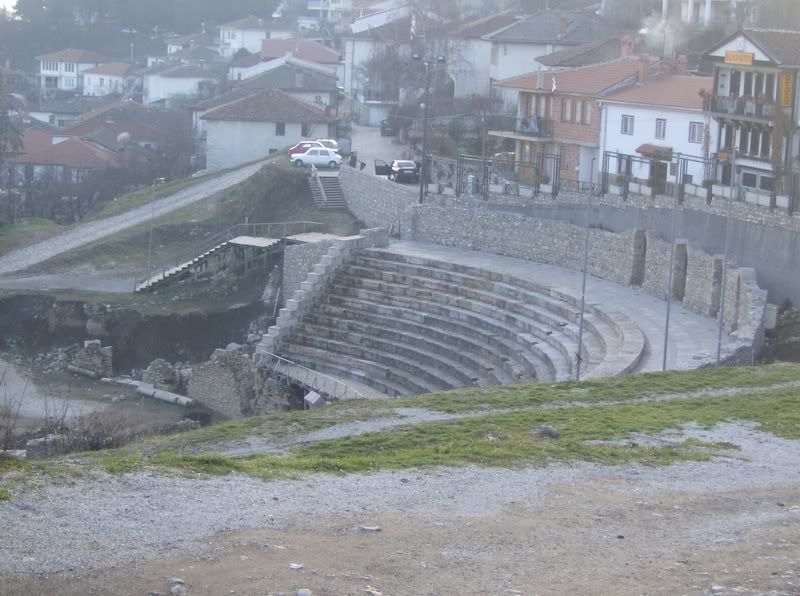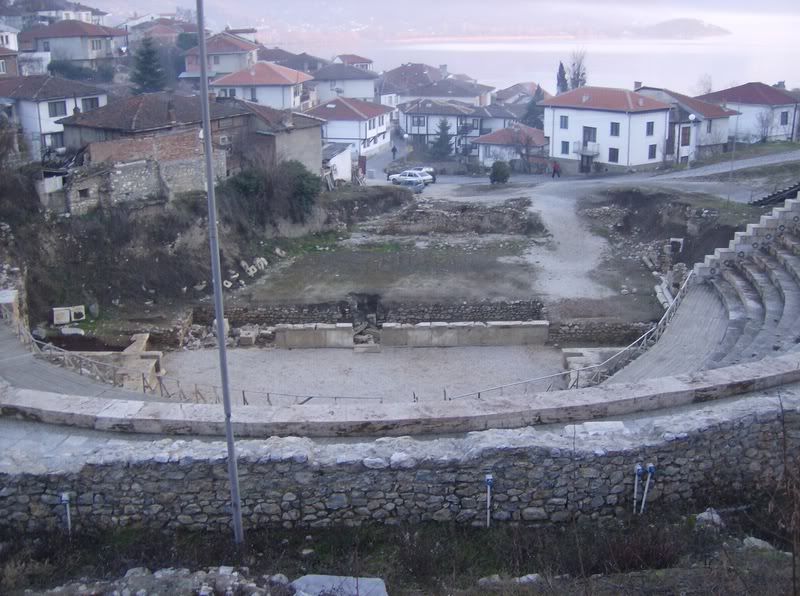 Here's the Old Plane Tree. It's famous or something, but it's not really a big deal. Nevertheless, Lukahsenko ruthlessly documents: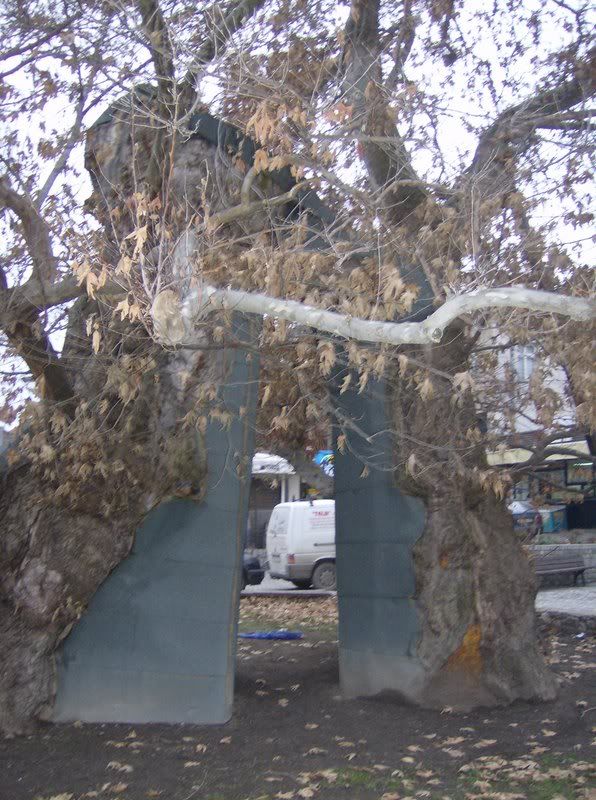 And then there's this Pagoda thang: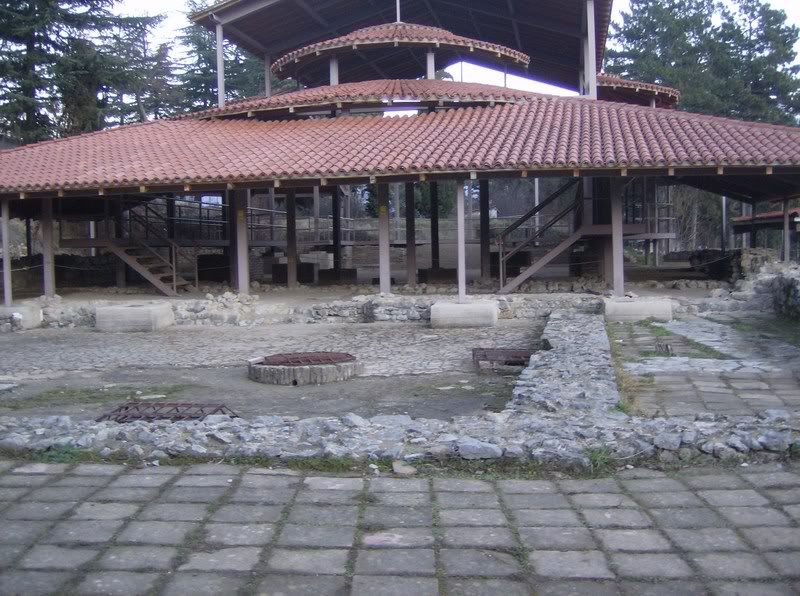 Which protects the ruins of an old Roman church. Some dude was walking on these, but I was too scared to take a picture with him in it, since he looked fucking evil. So I waited for him to leave. And Zounds!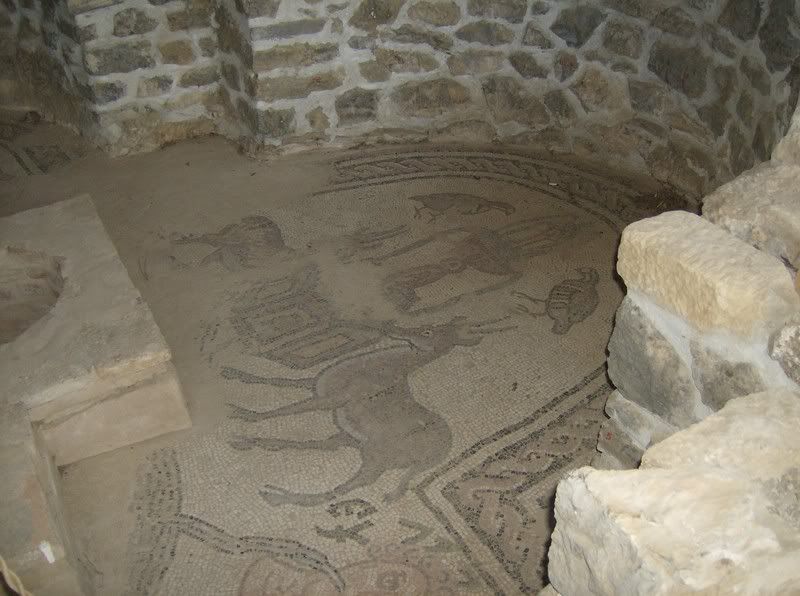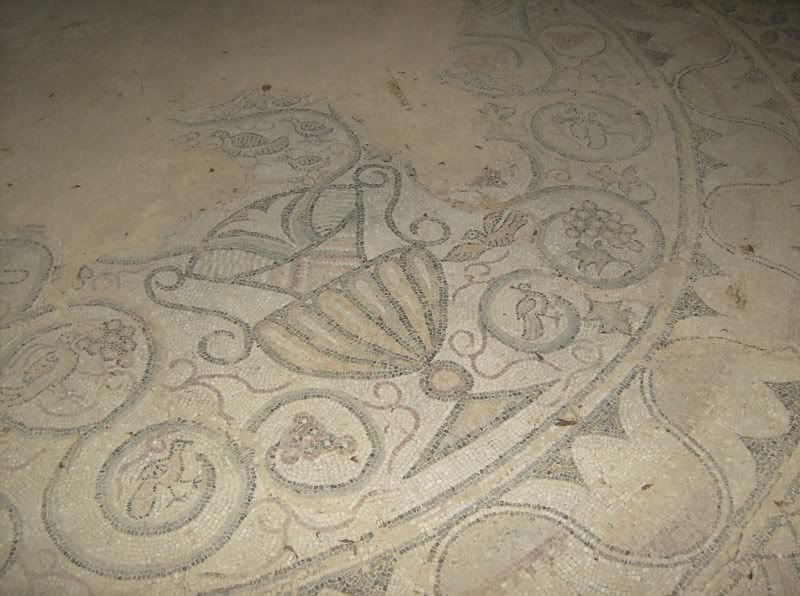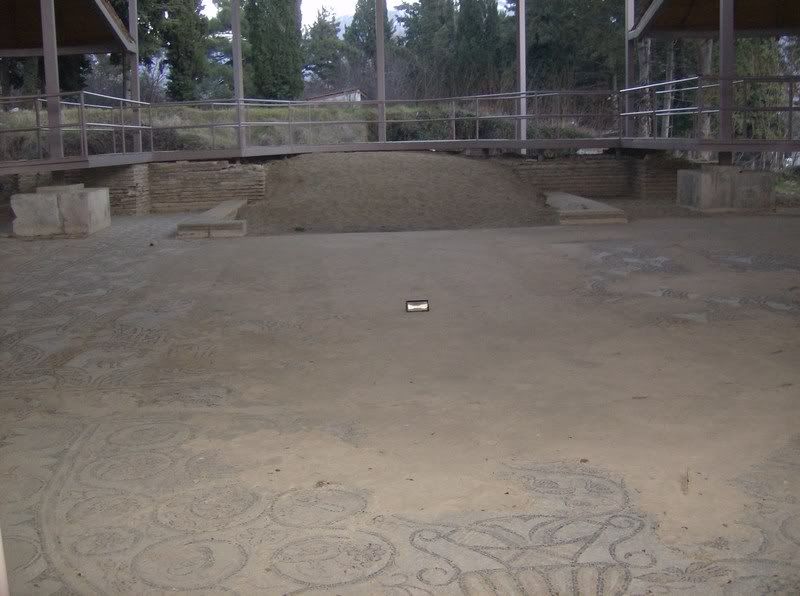 THEY BE OLDER THAN YO MOMMA.

Ohrid has 365 churches. One for each day of the year! Luckily, I got here before the Norweigan tourists showed up and started burning them down. Some highlights:

The Church of St. Clement: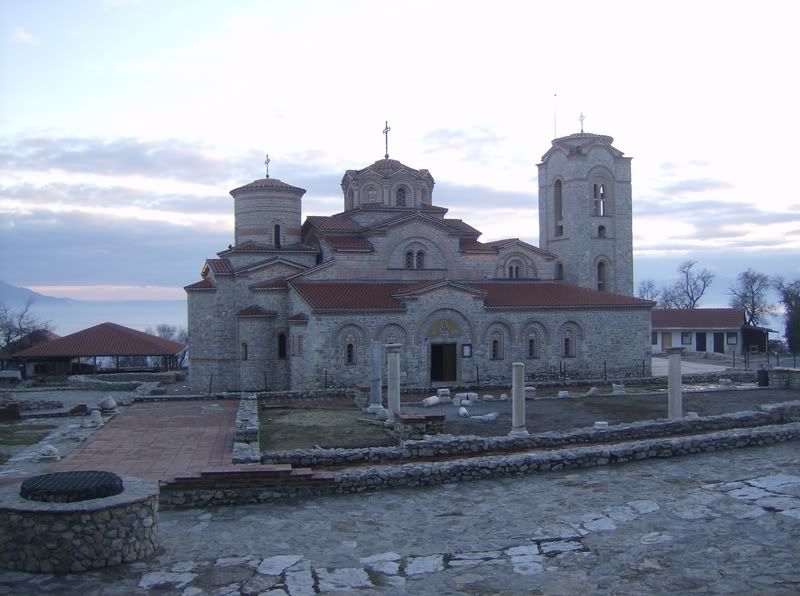 St. Jovan at Kaneo: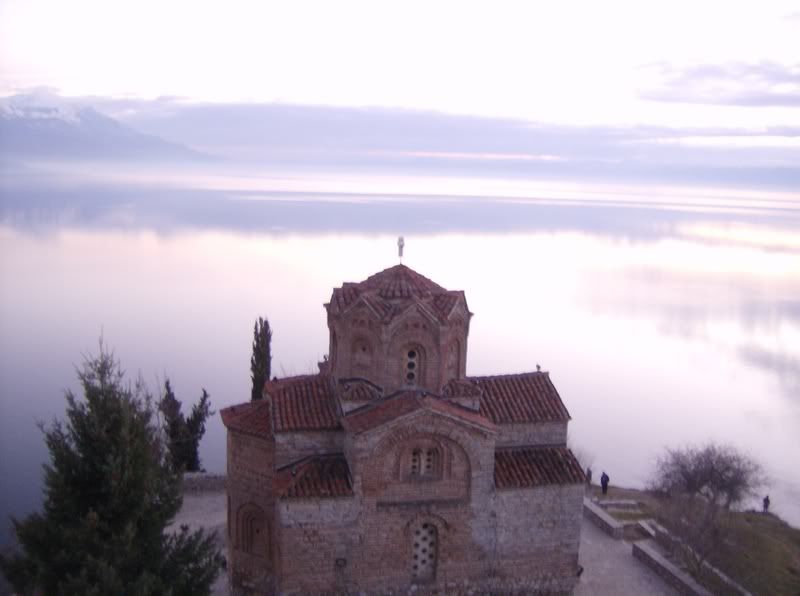 LOOK I PLAY WITH EXPOSURE TIME: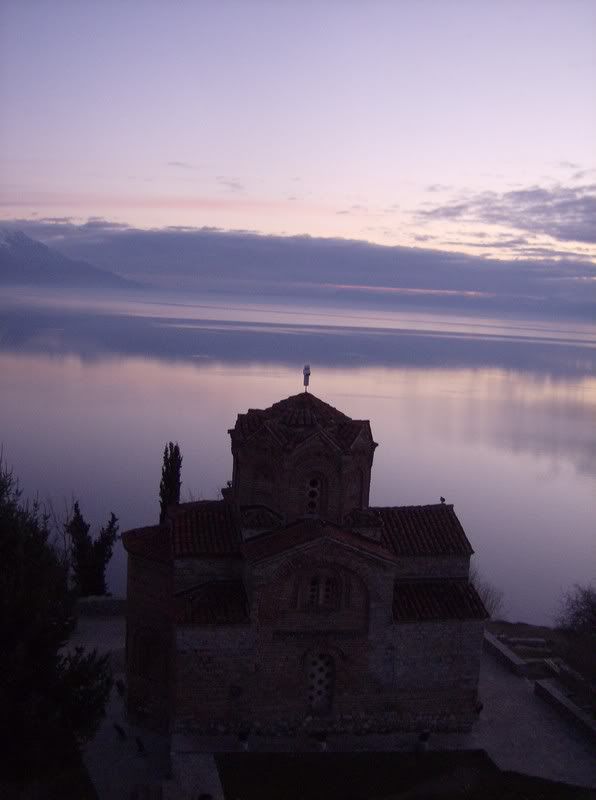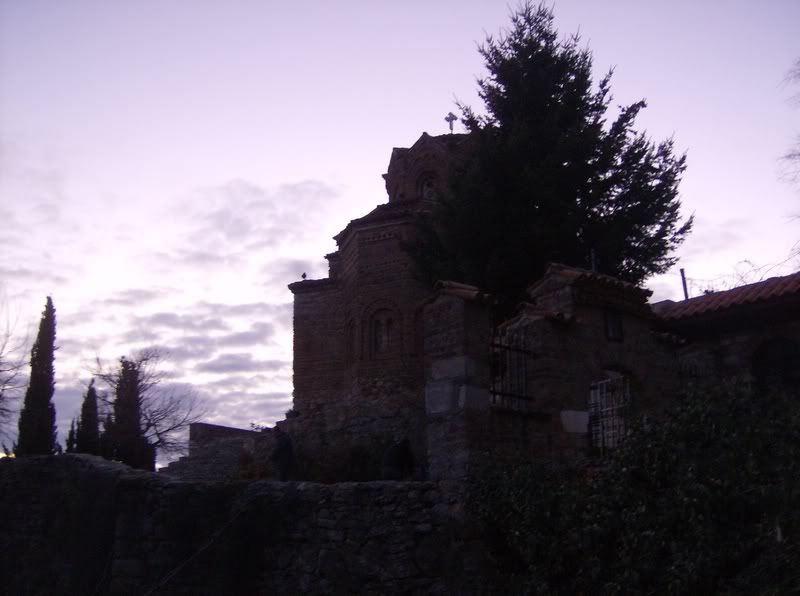 Then, of course, there's the lake.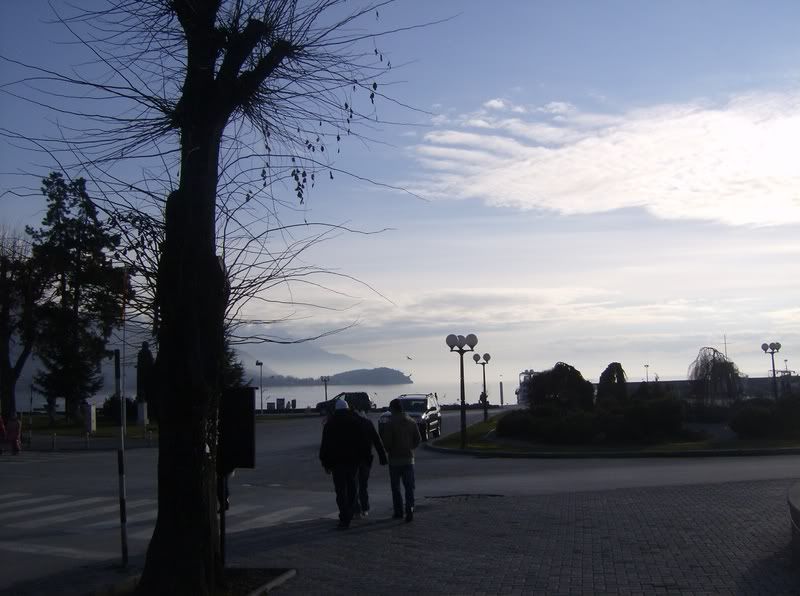 Sure, it's just a lake. But sometimes, the dwarves that live in the mountains come out and things get magical.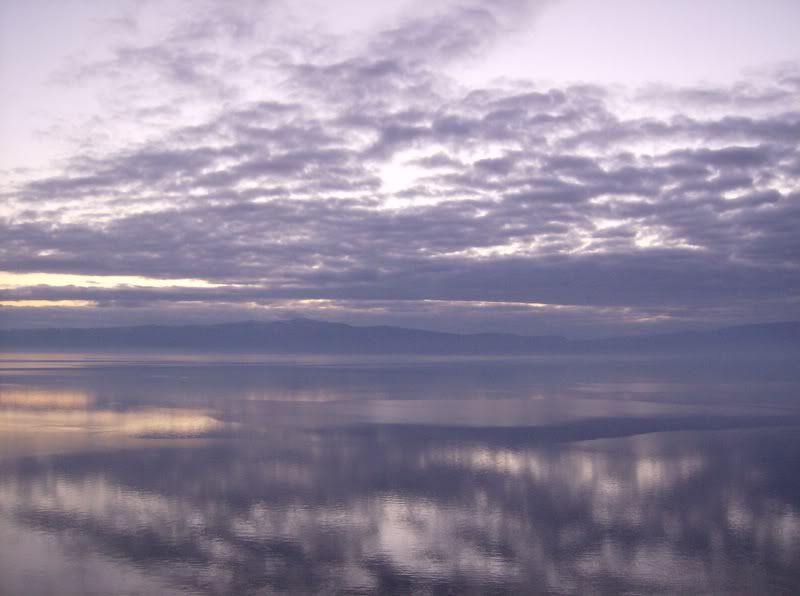 Ansel Adams can blow me. But only if I let him.

Then there's the real city of Ohrid, a mess of tourists and souvenir shops. I stayed clear, but here's to the memories:




And it looks purty at night. Everything in Ohrid is purty. Purty: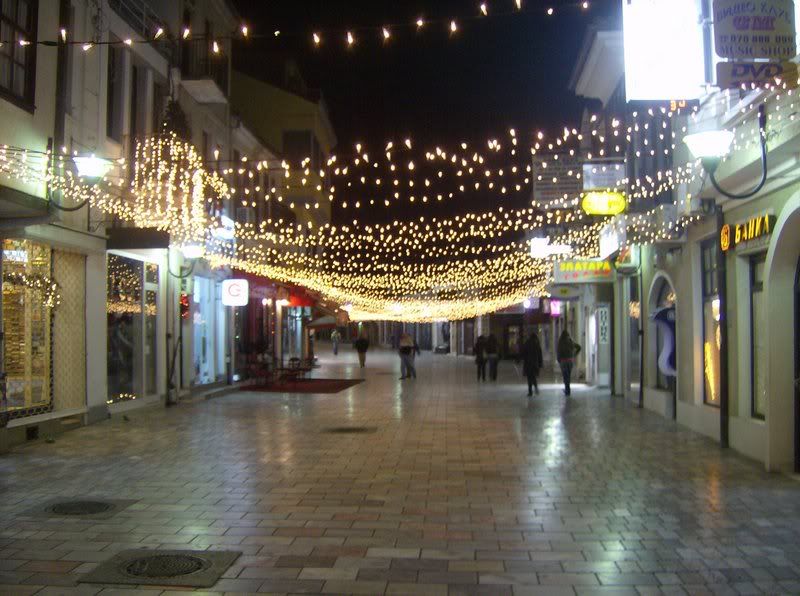 Purty: