FUCKING KOSOVO
HOLY FUCKING SHIT I'M IN FUCKING KOSOVO.

And Kosovo is fucking BORING!




Which is very, very good. Considering in 1999 it was the site of an massive attempted genocide, and 2004 the site of massive church burnings.

Before reading this, you might want to scroll down and read the two previous entries. I'm in the middle of a massive update, and you don't want to see the episodes of LUKASHENKO out of order.

The roads in Kosovo are amazing, like America good. And all the buildings are new, except the churches. There's no Serbs left to rebuild them. Why are the roads good and the buildings new? Because the UN is here!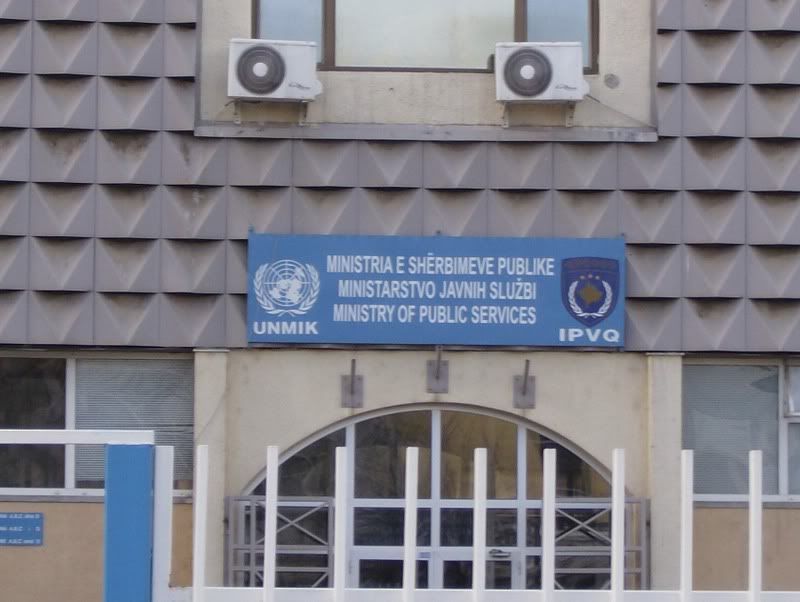 More boring:




LOOK AT ALL THE FUCKING TELEVISION SHIT. THEY LIVE BETTER HERE THAN IN THE BRONX: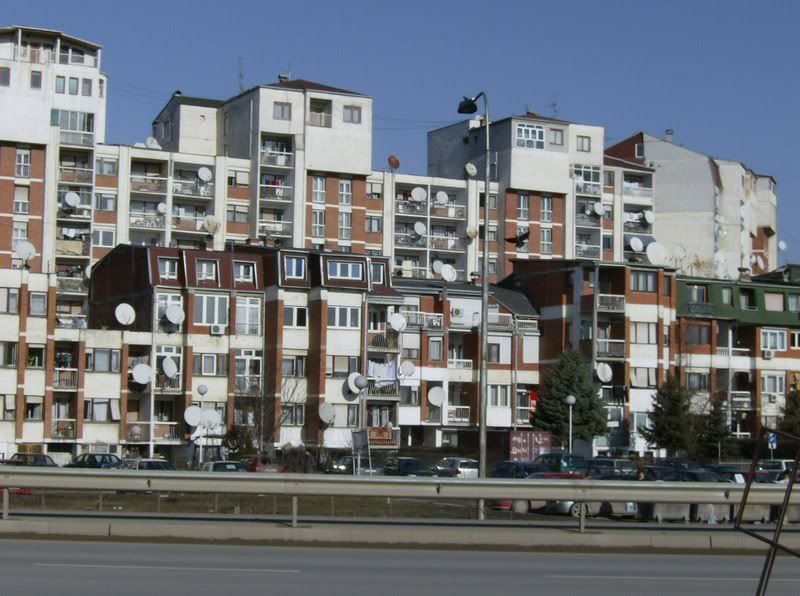 I was in Pristina, the capital of Kosovo. Just for one night, because I wanted to go from Macedonia to Bosnia, and this seemed like the best way. MORE KOSOVO:




That's the hotel victory, which some french whore on top.

Check this sign out. I wonder who owns this building?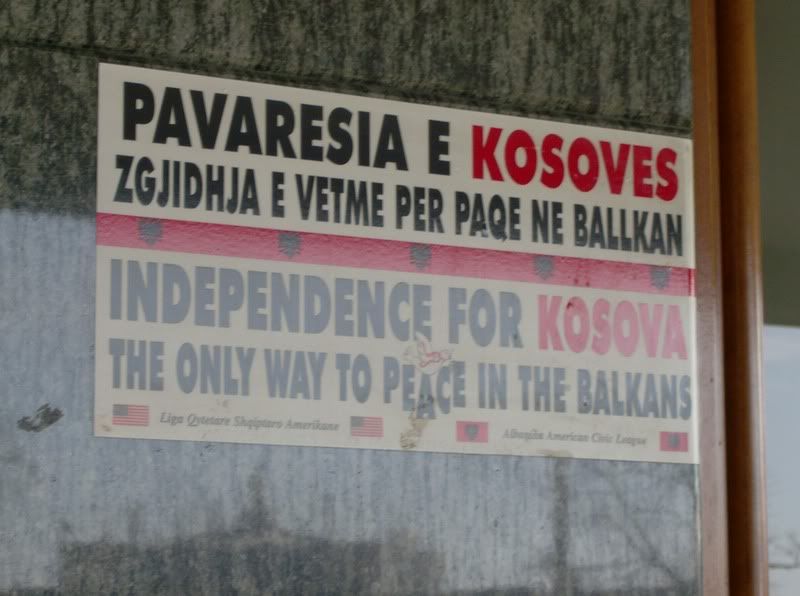 MORE BORING STUFF. BORING BORING BORING. KOSOVO = BORING.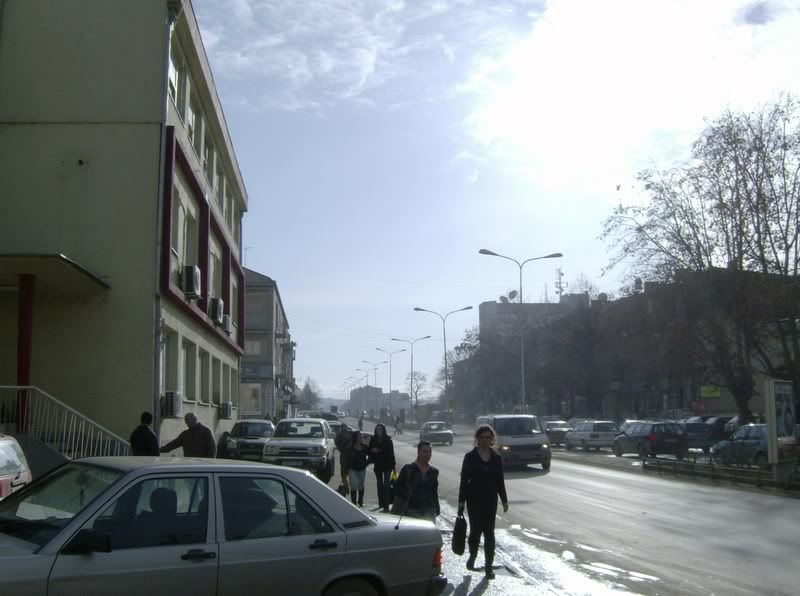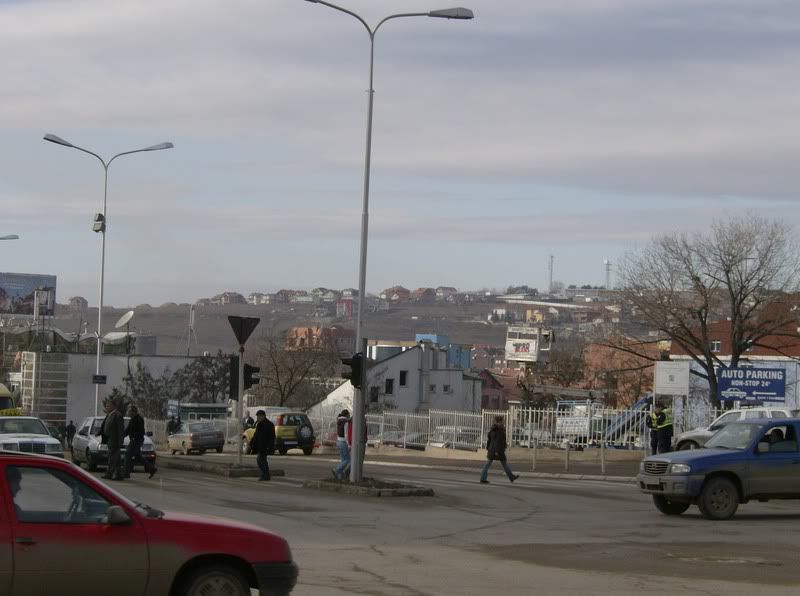 Does it come with the blood of dead Jews?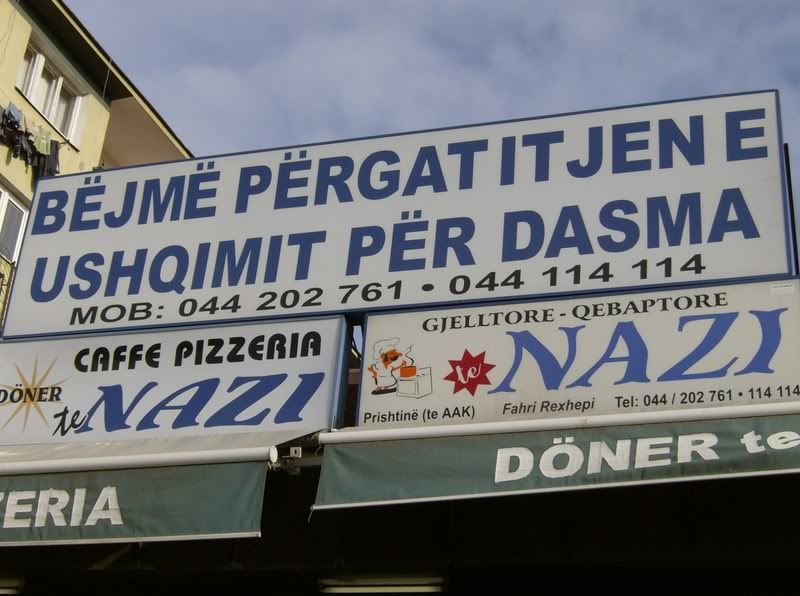 Does anyone else find it ironic that the site of a mass genocide...never mind, it's probably unintentional.

Here's a dude running a mini market: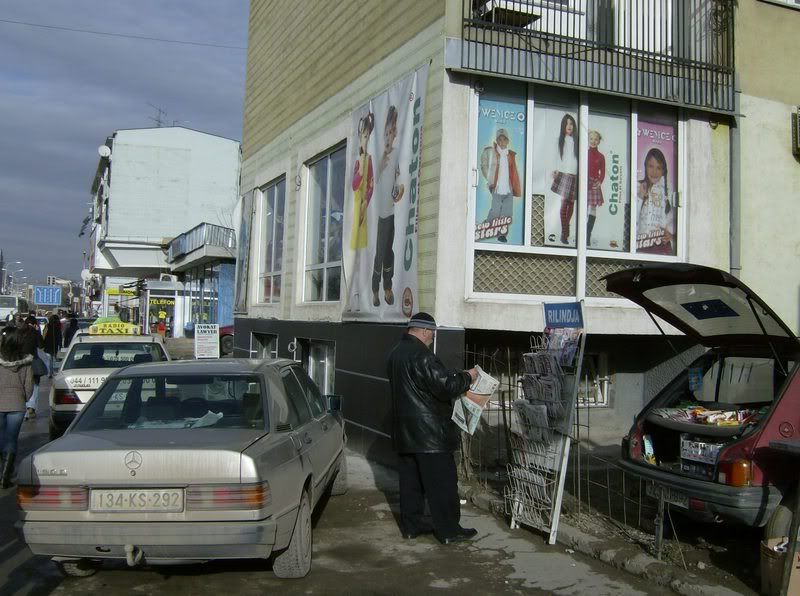 Here's the library. Pretty sexy, eh?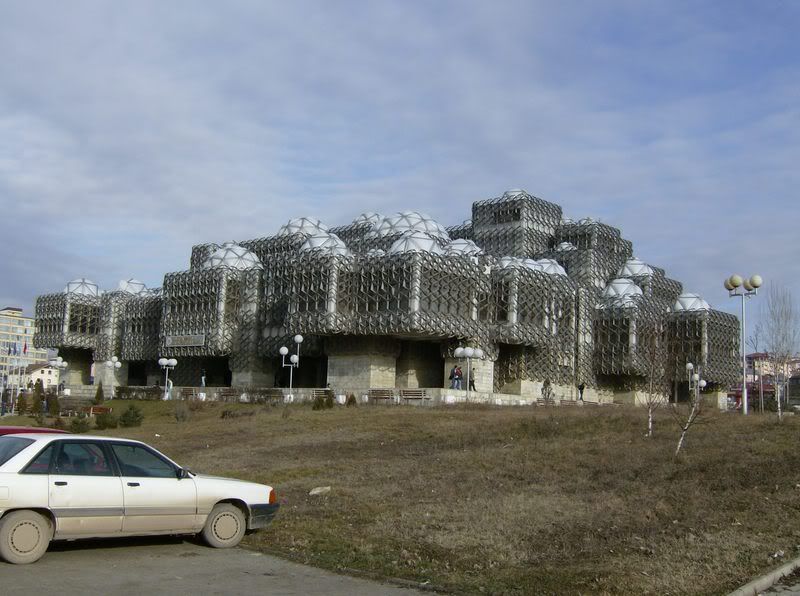 Check the flags!




Here's something not boring: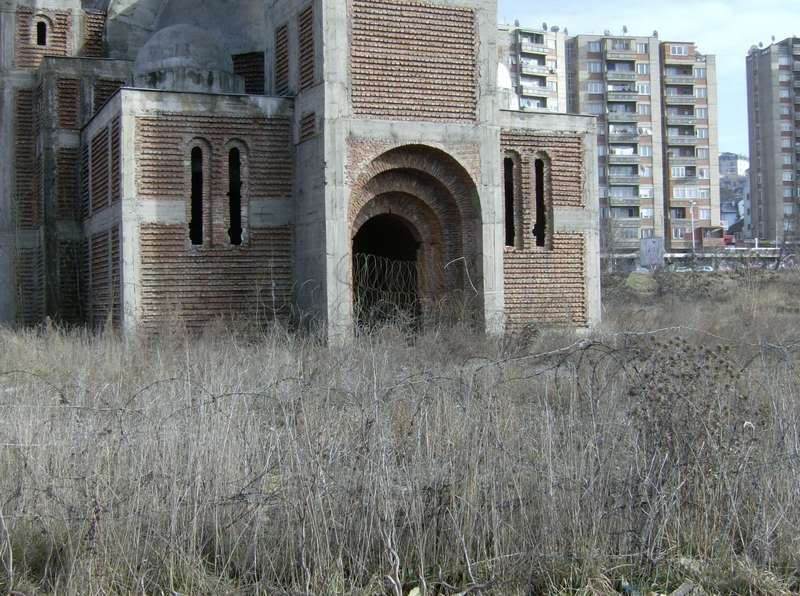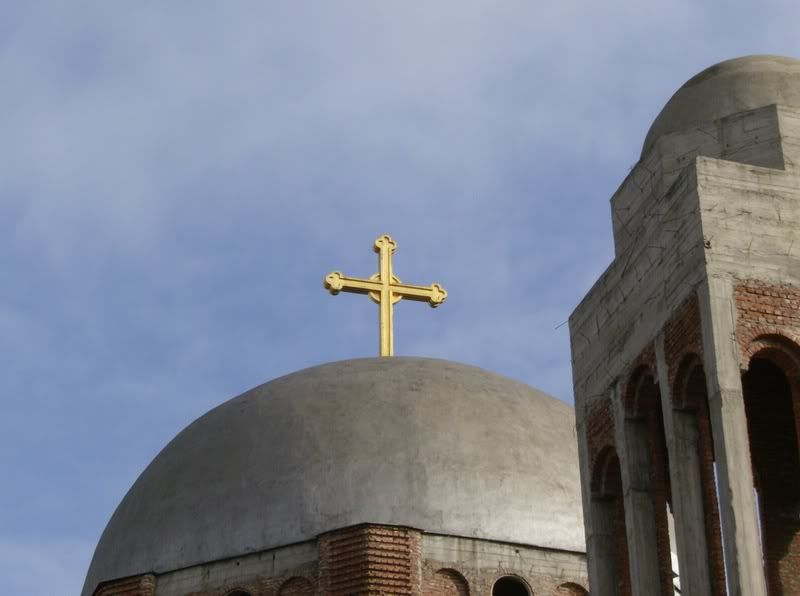 MMMM I WANT FRIES WITH MY EXTRA CRISPY CHURCH.

BORING AGAIN: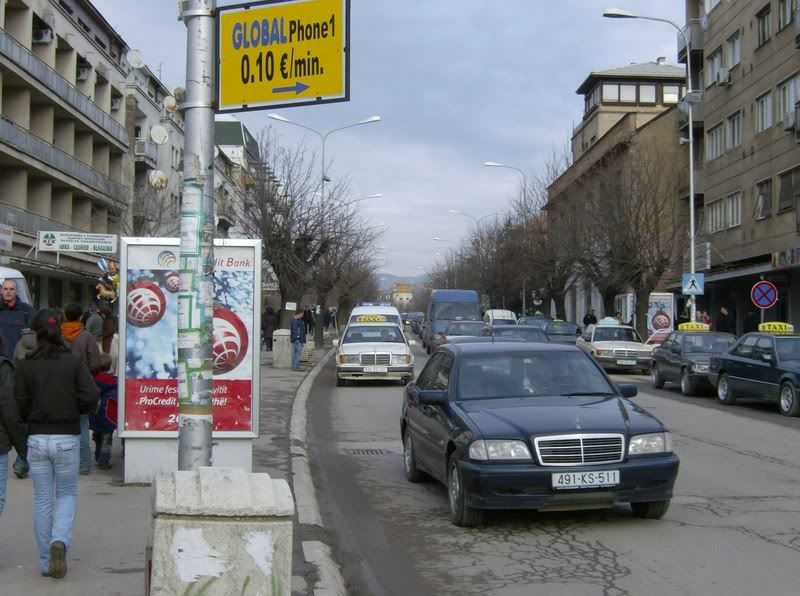 Hey! It's the Kosovo Parliament. NOTE THE LACK OF ARMED GUARDS OR DUDES WITH MACHINE GUNS.




And a wider shot of UNMIK (United Nations Mission in Kosovo):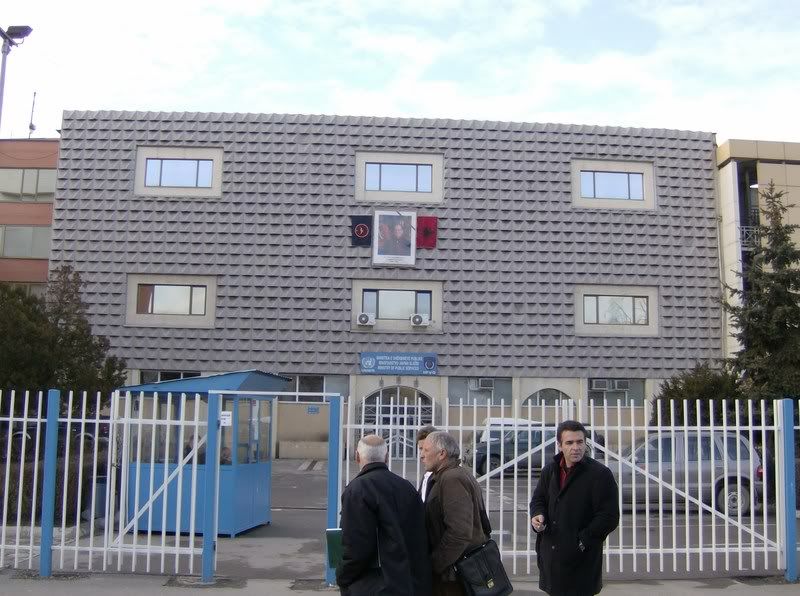 NOTE THE SECURITY. It's basically nothing. BECAUSE KOSOVO IS SAFE AND BORING.

Check out the Mosques. They aren't Crispy. I still want fries. With bacon.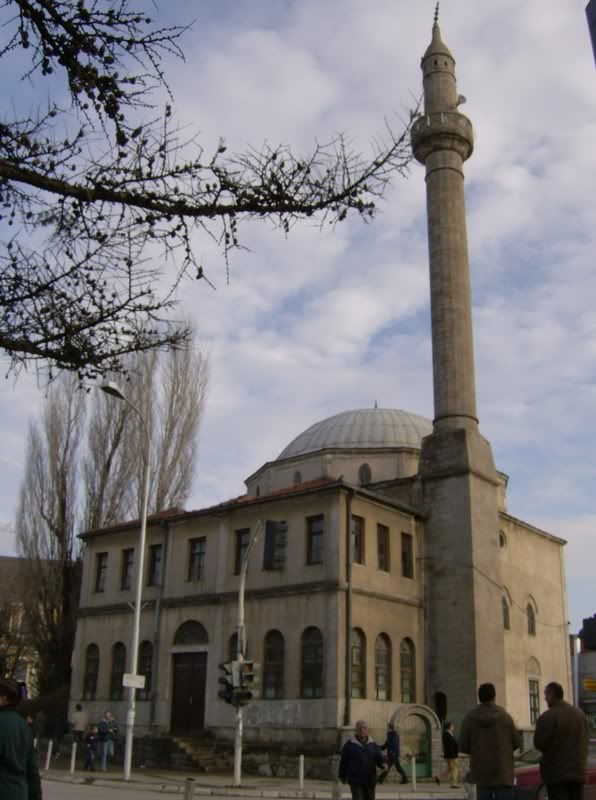 The guard booth for one of the Mosques: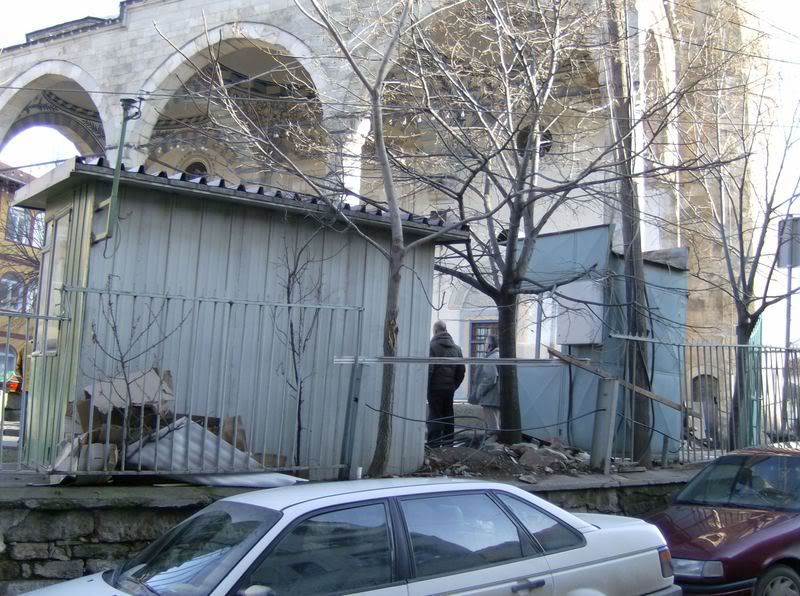 Look closely. It's UNMANNED. BECAUSE KOSOVO IS SAFE AND BORING.

Kosovo traffic. WHY, PEOPLE CAN EVEN AFFORD CARS. KOSOVO IS NICER THAN THE REST OF SERBIA OMFG.




Look who Kosovo LUVS: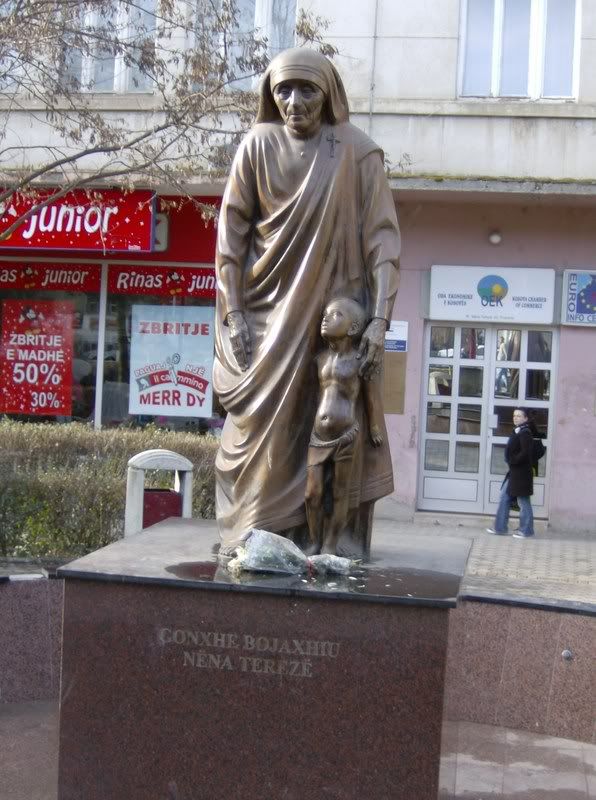 FUN FACT: Mother Teresa was a Catholic Kosovar Albanian. Cool!

Wait...look who else Kosovo loves: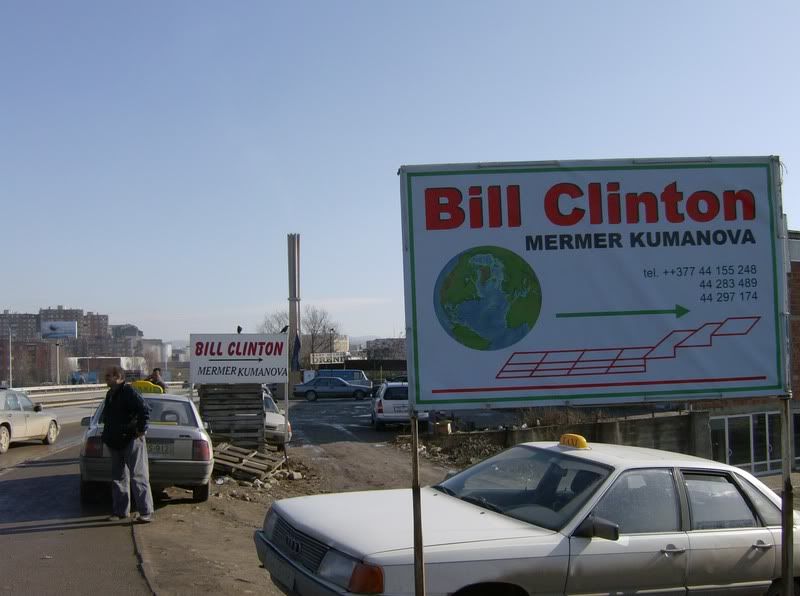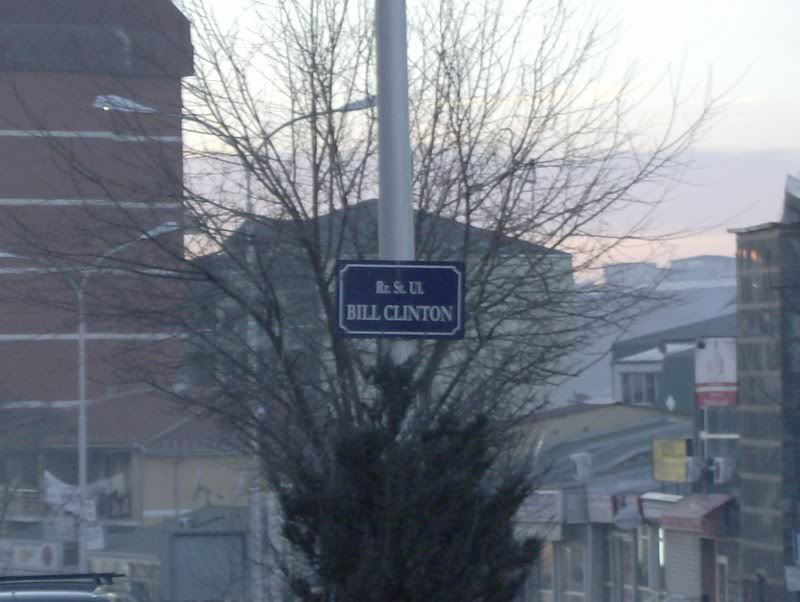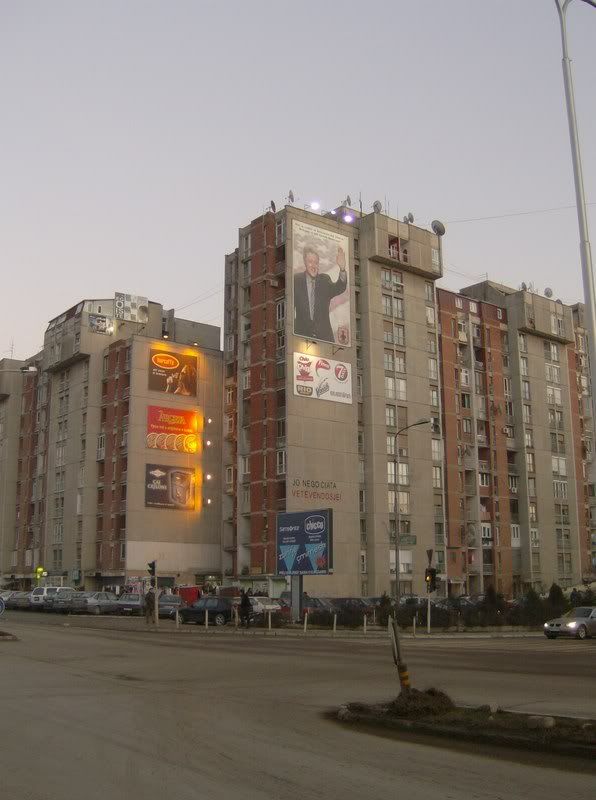 Who's that slick bro on that building?




SOMEBODY FIND THE BLUE GAP DRESS. There isn't a statue of Bill yet, but only because they only build statues for dead people. Like this guy, who appears to be some sort of Albanian time traveller.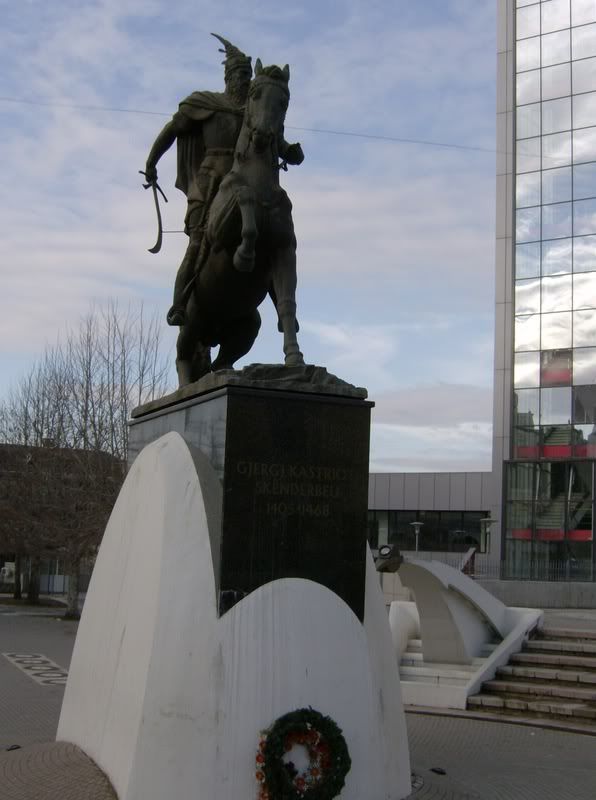 Goodbye Kosovo, the most BORING place I've been on the entire trip.