HAPPY NEW YEAR FROM LUKASHENKO
So we've finished negotiating for a new gas contract with those Russian assholes, and now it's time to get to the important blogging. ALEX LUKASHENKO IN THE HOUSE.

For New Years, we decided to journey to the Croatian Coast. Specifically, a little city called Dubrovnik. Lord Byron called it, "The Pearl of the Adriatic". Take that you Italian fucks. The word on the street was that Dubrovnik knows how to New Year. Team Lukashenko, like Scooby and the Gang, never finds a mystery they don't solve. Thus we boarded a trusty AVTOBUS in Sarajevo and journeyed back into almost EU land, across Bosnia back to Croatia.

Then we journeyed out of it. So when you travel along the Croatian coastline, you actually pass through a little strip of Bosnia that touches the sea. VIVA NEUM (I think that's the name of the city):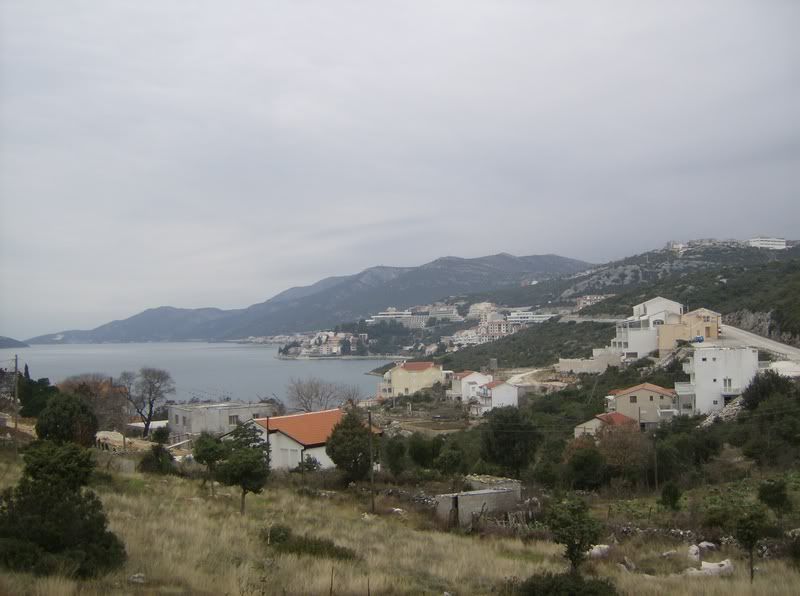 Then we traveled back in. The old city in Dubrovnik:




Complete with a little orange grove:




We tried to eat them and they were bitter as fuck. I spit mine out, Steve swallowed his. Chump. The juice of it burnt my esophagus.

Anyway, we almost didn't sleep in Dubrovnik. We managed to snag some of the last few beds at the hostel in town. In our room were these two awesome French dudes, Pierre-Yves and Simon.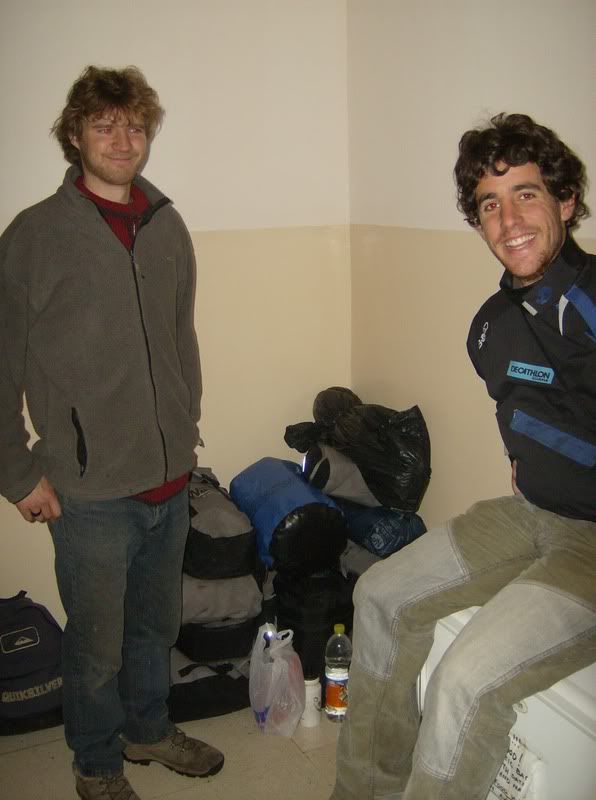 These dudes were travelling from France to Hong-Kong via BICYCLE. Yes, they were planning on going through Iran, India, the Himalayas, etc. And yo, Frenchies, if you're reading this because I know I gave you the URL, be sure to join couchsurfing.com. Just read what's on the site and it should be self-evident.

Also, these dudes were Frencher than hell. How French? This French. Tout les fromages sont persons, vraiment.

So the French legion were our brothers-in-arms for the night out. Then we proceded to PARTY. WOOT WOOT! Much like this guy's shirt, we knew no rules. Especially Simon, who within 20 seconds of talking to a girl was shoving his tongue down her esophagus. NO RULES D00D.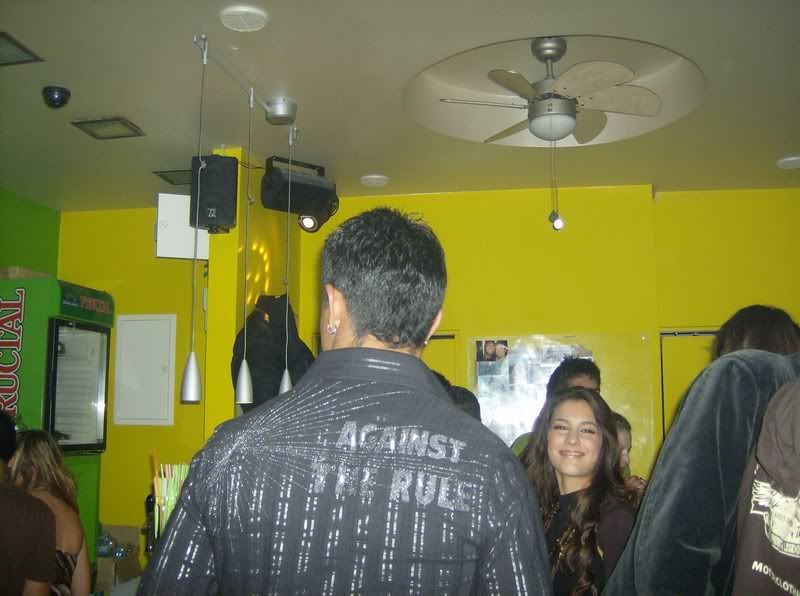 These were the owners of the bar, Jon and Sonja, who gave me some awesome fig brandy. They're Canadian expats, their bar is called "Fresh," and it's always open in the offseason, though the on-season is a give-and-take time. They're friendly, fun to talk to, and they throw an awesome New Years.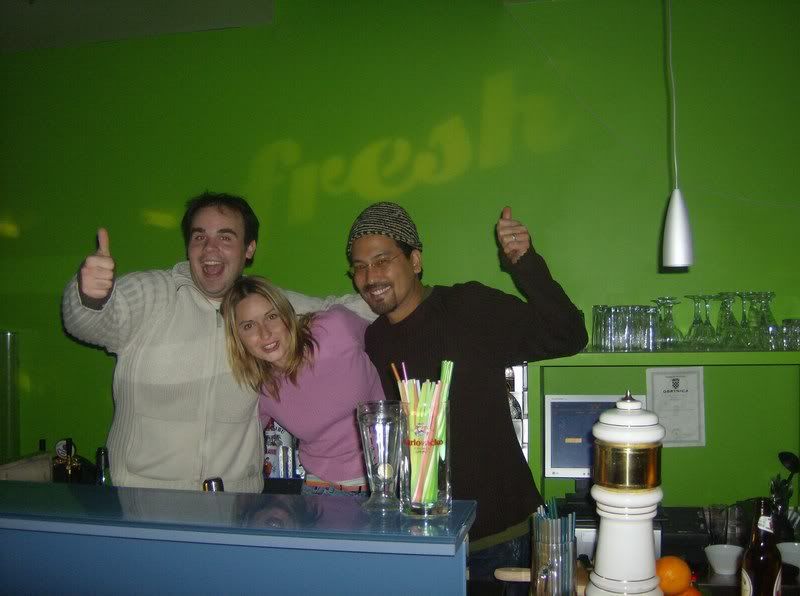 Here's the old city, all lit up for the holidays: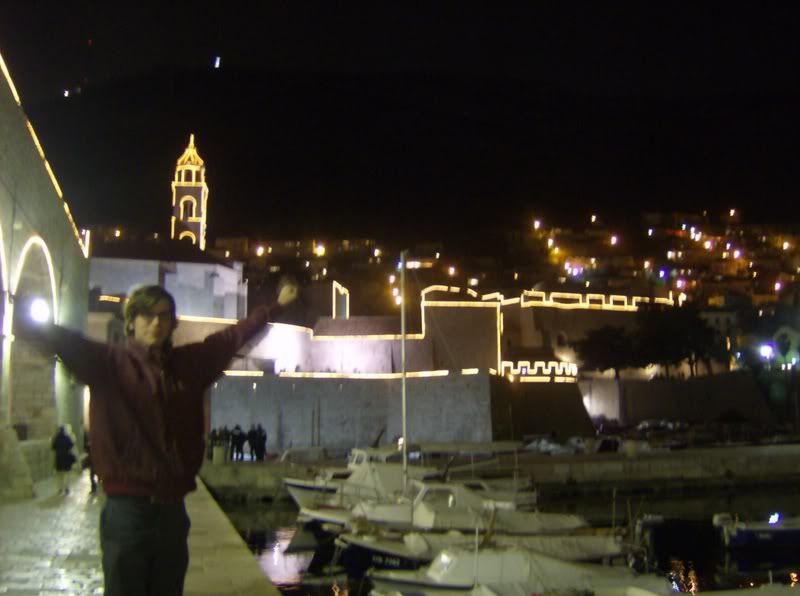 So we partied until close to midnight, which is when we put our plan into effect. The plan? To be butt naked in the Adriatic at midnight, for ULTIMATE SHERMAN BROTHER BRODOWN NAKED TIME. We left the par-tay at like 11:30 and slowly made our way out of the old city and up to coast, to a secluded sliver of beach. Where people from a nearby disco could probably see us. Whatever. We were high on pivo and pear slivovitsa. This was our view from the sea: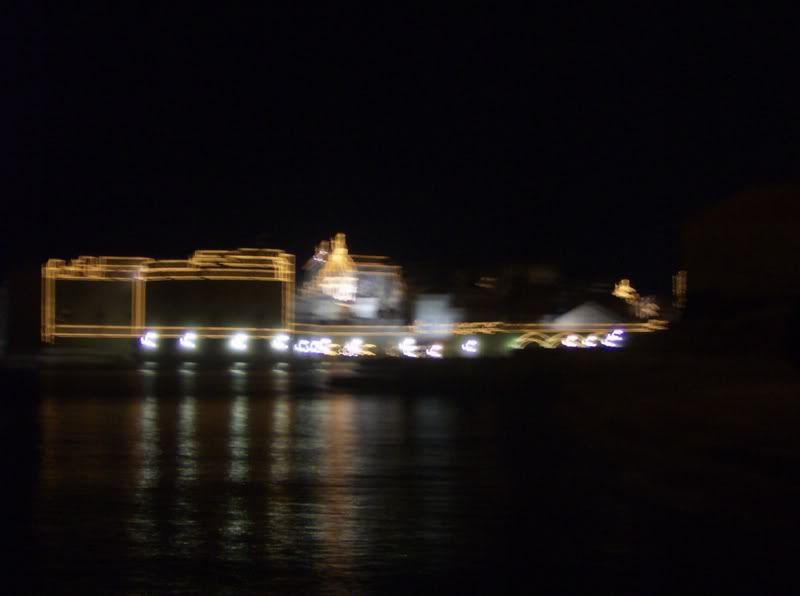 There were some butt naked pics of us, but it looks like Photobucket deleted them. Well, all but one. This one.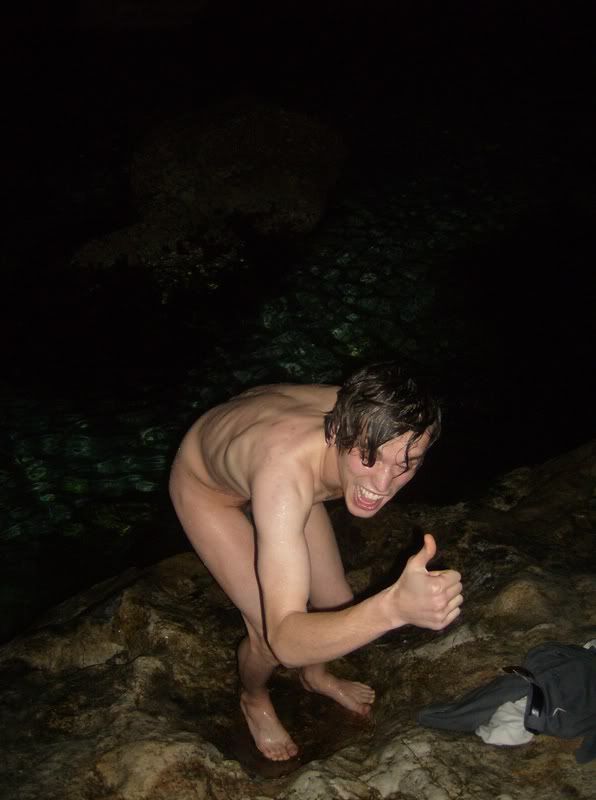 HAPPY NEW YEAR FROM LUKASHENKO!!!

Ahem, so, we returned to party world, drank more, didn't take enough pictures, etc. We met some crazy local woman who took us backstage at Dubrovnik-fest, where we talked to the first black guy we'd seen in months. He was from Oklahoma, a former football player at college, and now singing in Eastern Europe to provide a little down home authenticity for these aryan fucks. Bro lived in Austria, so you know he had balls of steel, and probably identity papers marking him as "Negroid". The band covered the Doobie Brothers for their encore, so you know it had to be SOLID.

So the next day, we decided maybe we should actually see Dubrovnik. And Sea we did. SEA! GET IT!?!?!?!?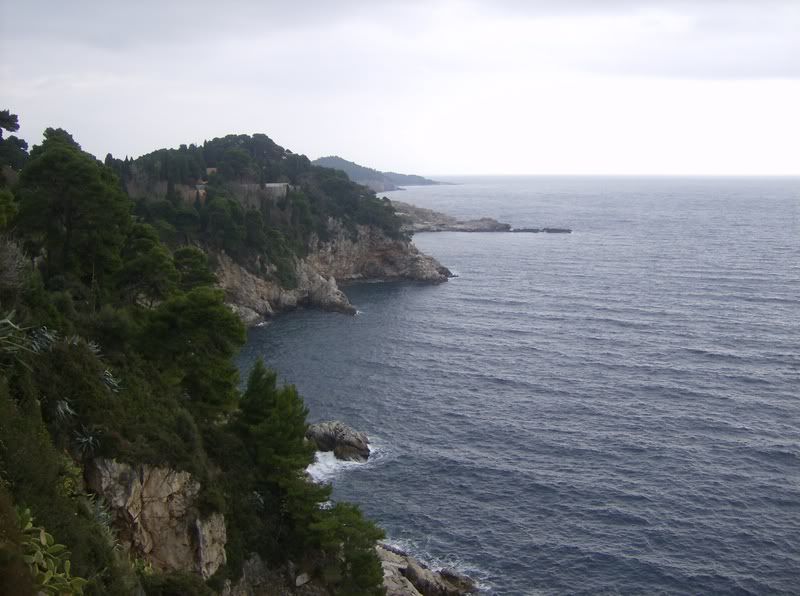 Pictured below is the beach where the crimes happened the previous night.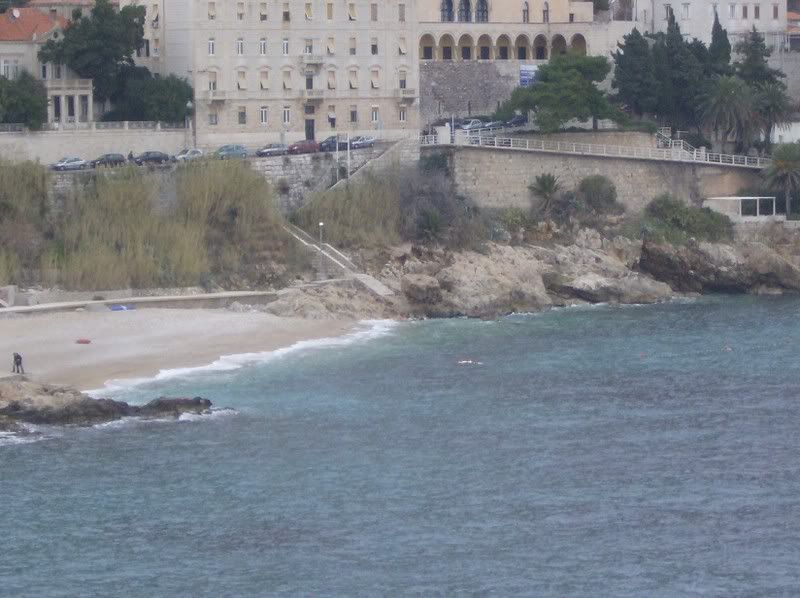 Now prepare to be bombarded by pretty photos. For a nominal fee, you can walk on top of the old wall that surrounds the old city of Dubrovnik. And the old city is amazing. Check it: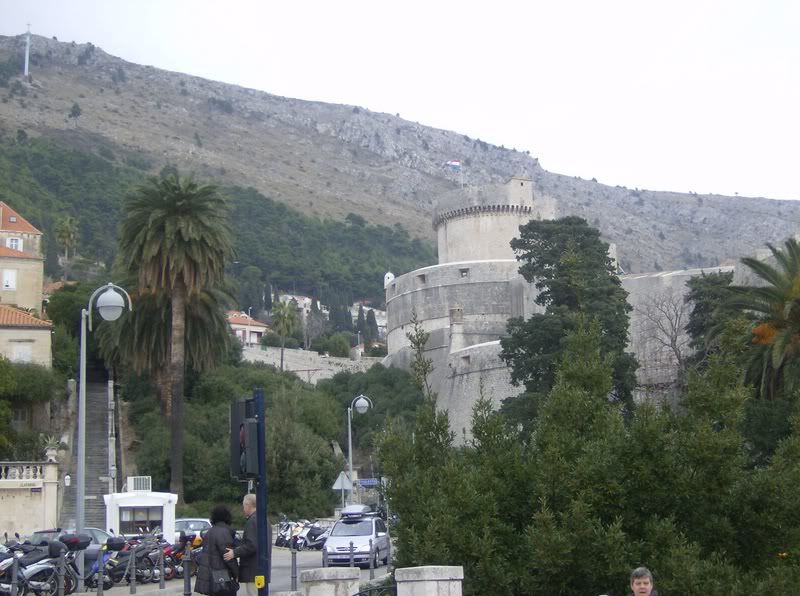 That's the old city as seen from the street. Here's the real deal, from the walls: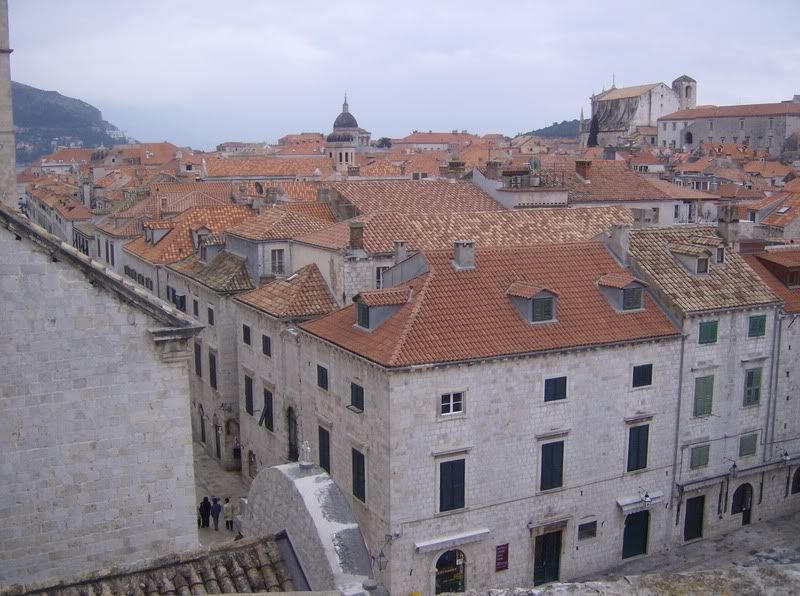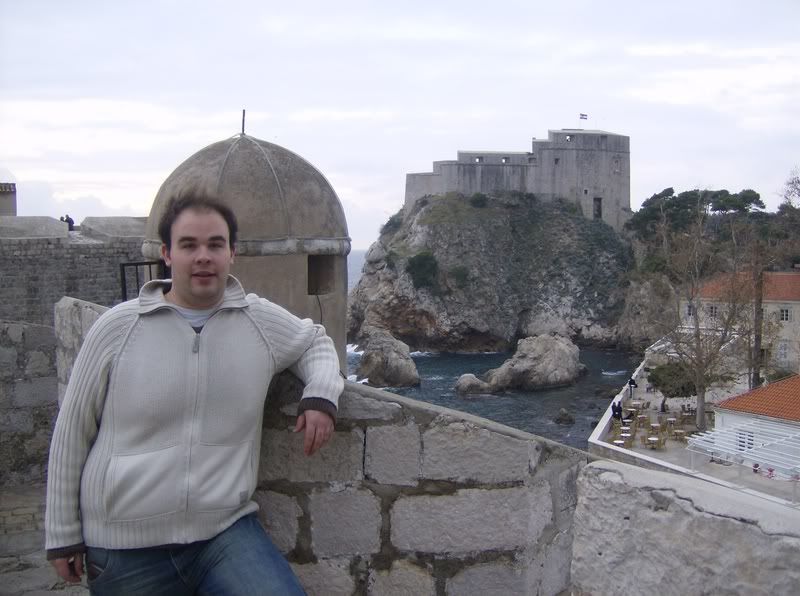 Old moat canal here below: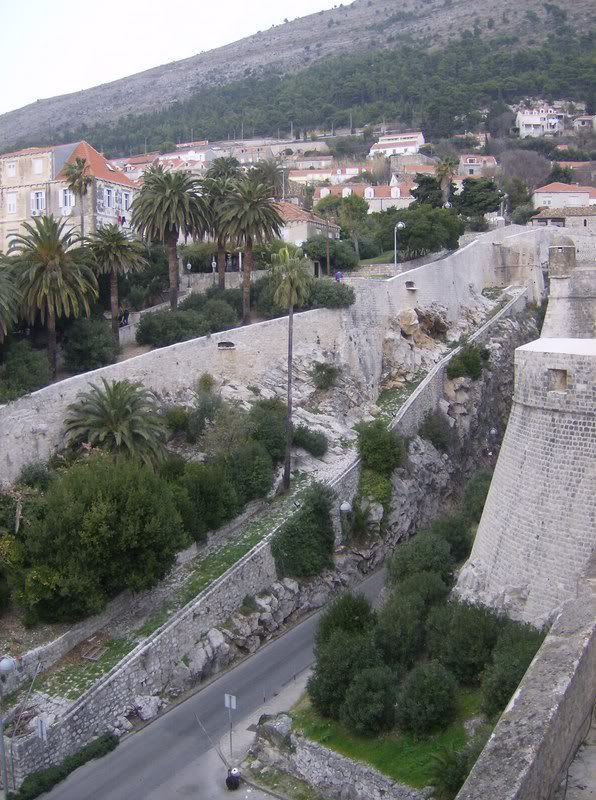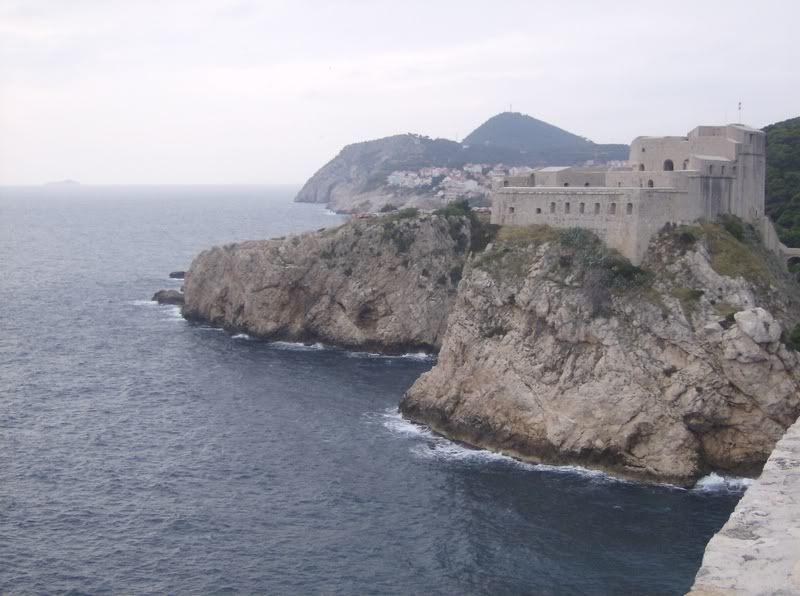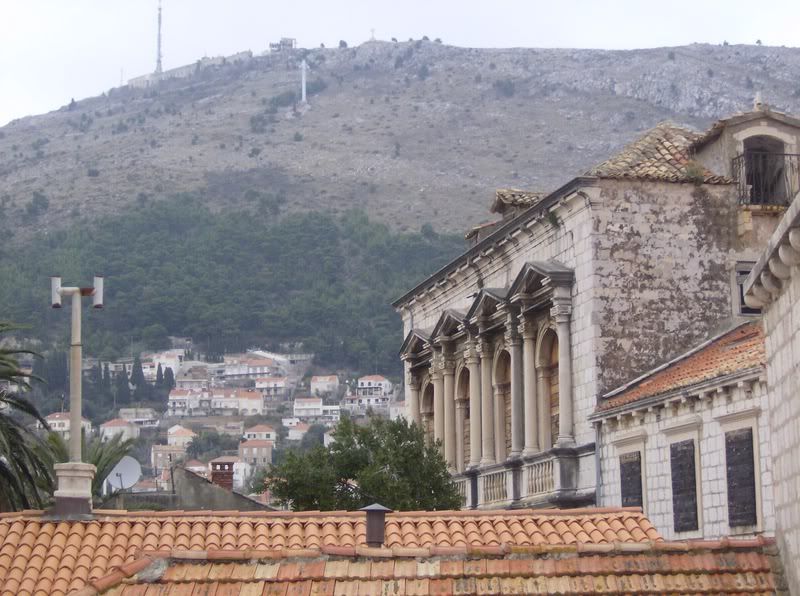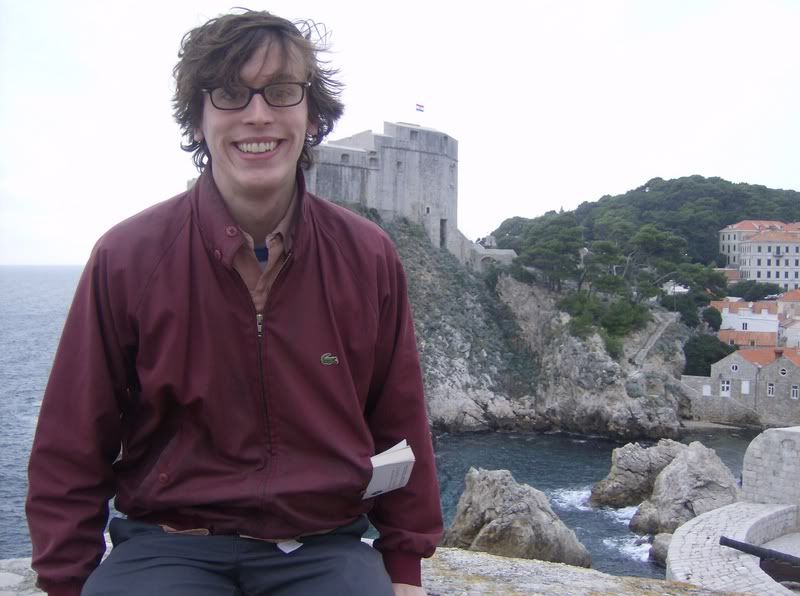 Fuckin' ruins:




Adriatic.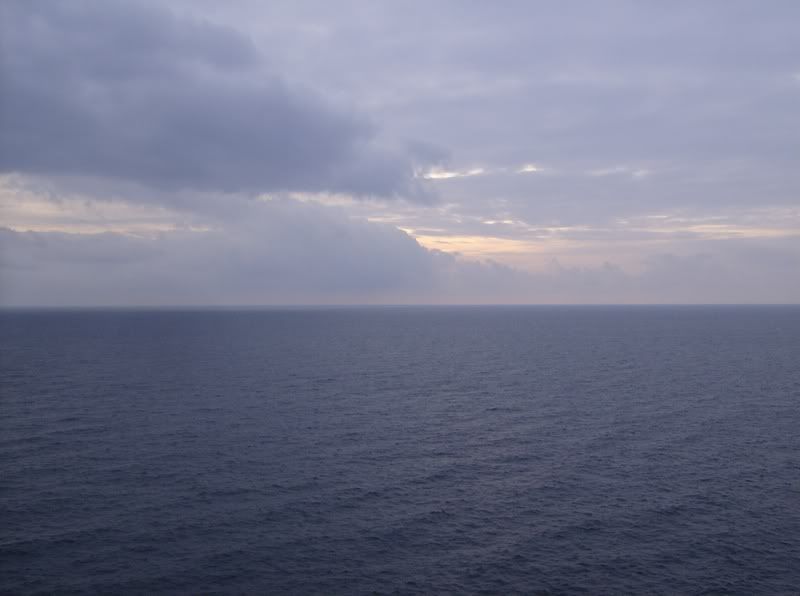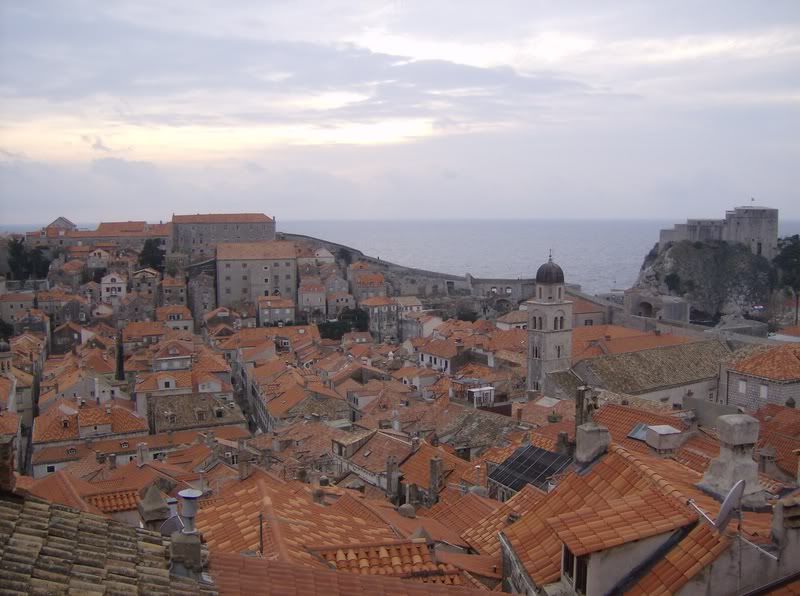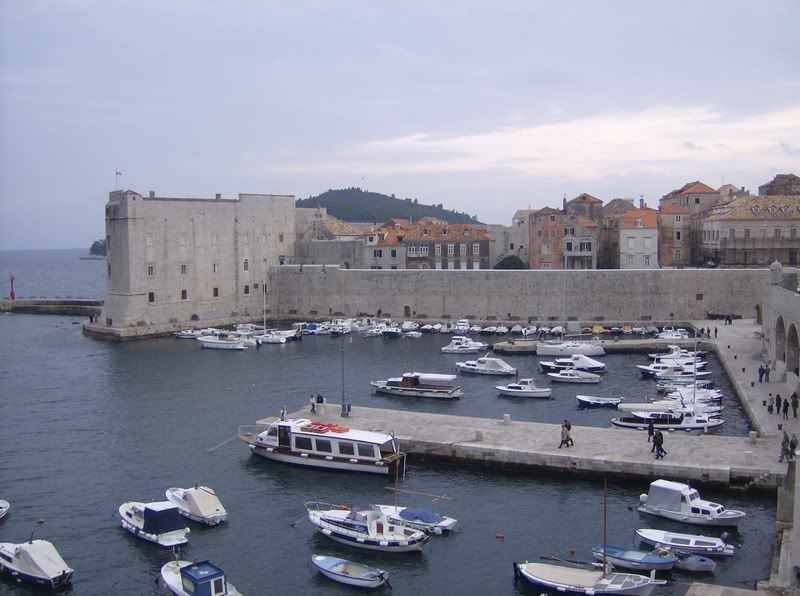 So yeah, Dubrovnik is something special. Special enough for the, you guessed it, Japanese tourists, ready to perform the siege on Dubrovnik. I love these buggers. Too bad their digital cameras are worth more than my entire trip. And too bad the Yugoslavs LOVE scamming them, like the bus driver to Dubrovnik who charged all Japanese passengers 10 euros to stow their bags. We were charged 1 euro. Enjoy that, marauding tourist horde.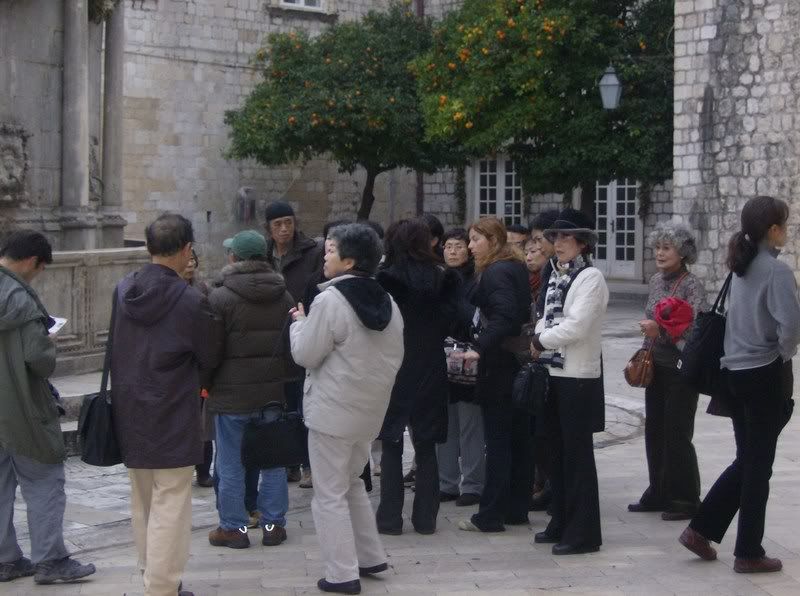 City streets.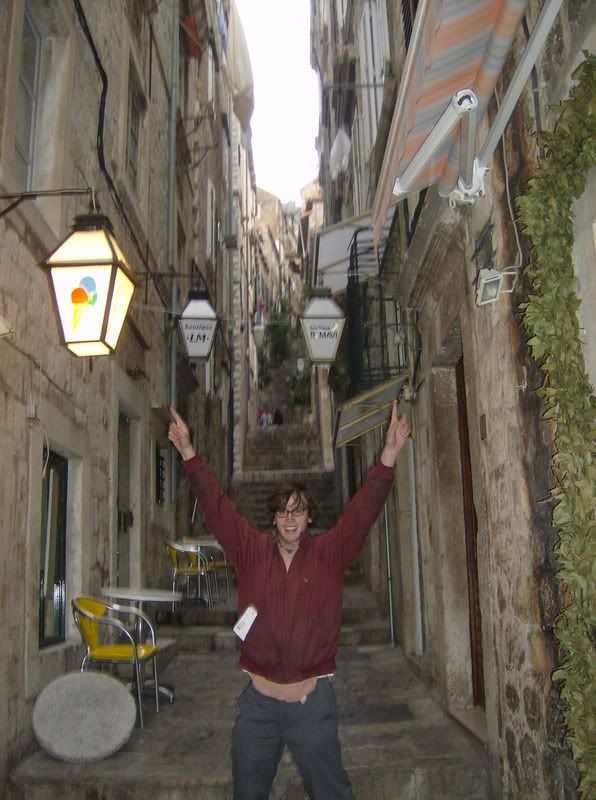 And for the new year, we splurged on our credit cards and got some killer seafood. It's a contest everytime we order, and Mike, with the below pictured squid-ink risotto, totally destroyed me at the menu-guessing olympics. I was the "loser" with the fresh mussels in wine and garlic in the background. A+, Bon appetit.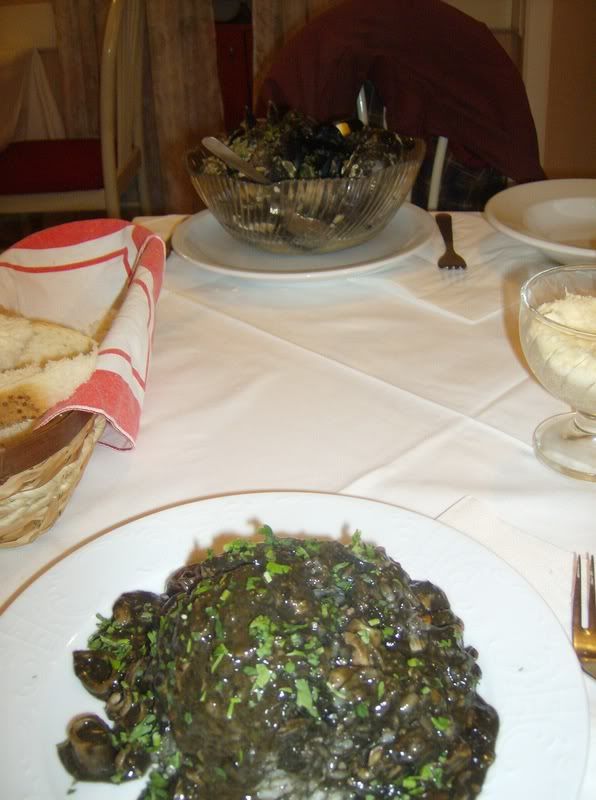 And we'll leave you with the delicious. Even more pretty stuff in the next post.

SHERMAN OUT.