BEYOND EUROZONE: IRON CURTAIN 2K6
Welcome to Slovenia, the newest country in the Eurozone, and most certainly not part of the Balkans. It's like Austria without the neofacism.

Slovenia was just a hop skip and jump from Bosnia, via Zagreb, where I got to experience these delights: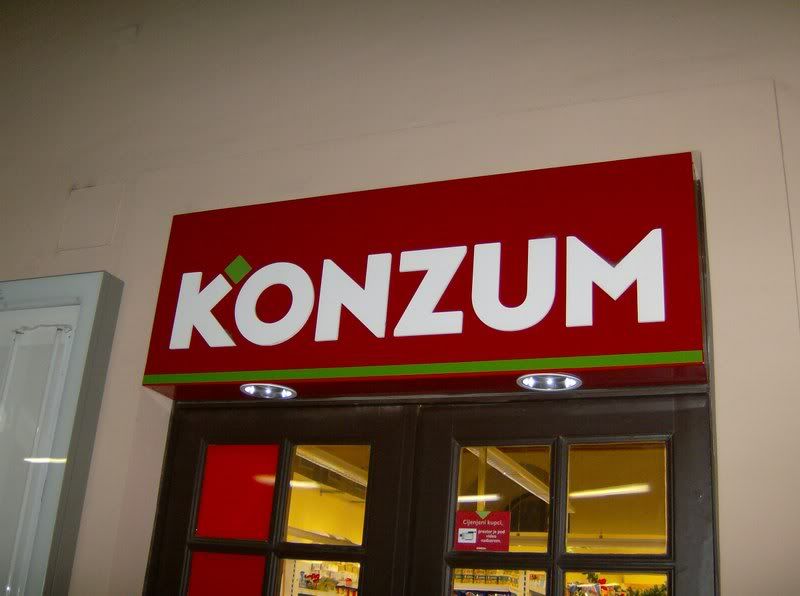 Spotted at the Zagreb train station. The most honest store in the world. Where I purchased this:




That is Serbian chocolate. And it's seriously good. So if you ever see it, buy it.

Now, back to the Eurozone. What delights does the Eurozone hold?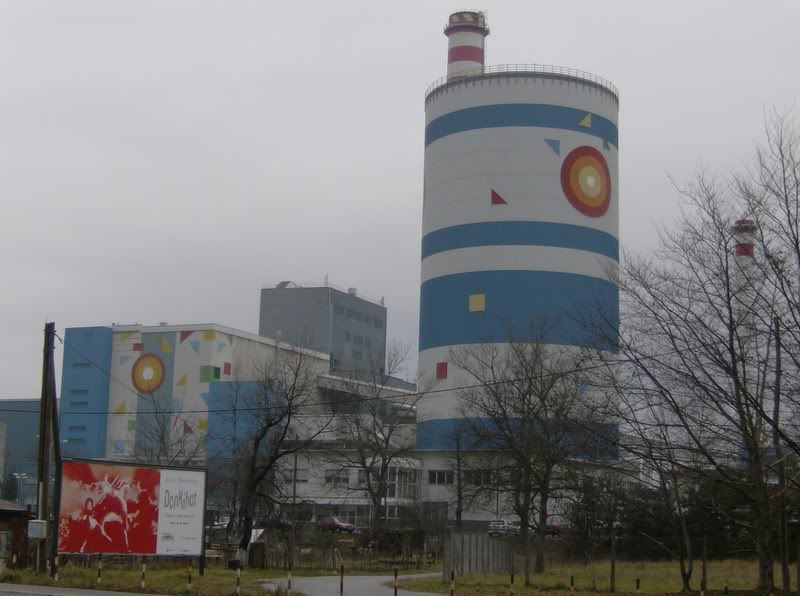 In Slovenia they can afford to make even the industrial zones aesthetically pleasing. And what's this color?




IT'S GREEN. IN FUCKING WINTER. NOT THE BALKANS. Find the bullet holes in this picture: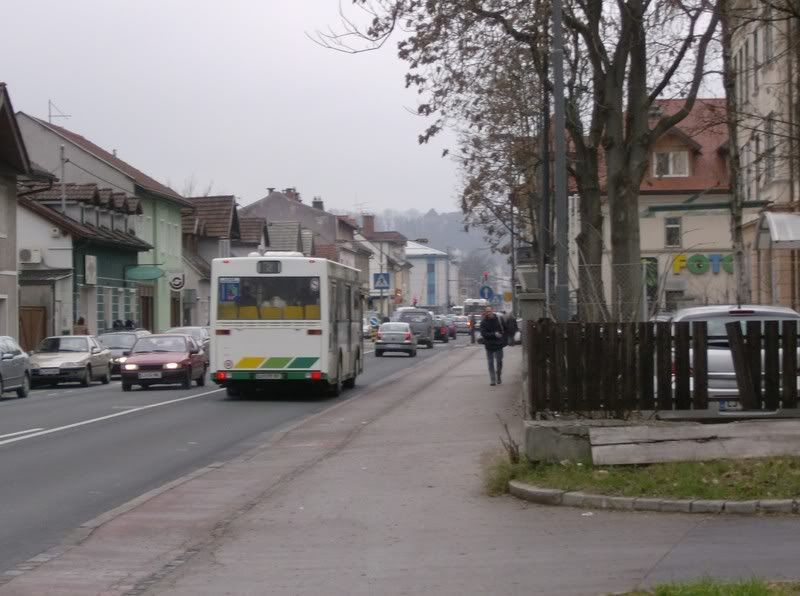 THERE AREN'T ANY. NOT THE FUCKING BALKANS, DAMMIT.

Yeah, maybe a part of the former Yugoslava, but that's an accident of history. Slovenia may be Slavic, but their economy says Germanic all the way.

But what's this greasy little bitch:




Why, that's a Burek. The official food of the Balkans, as I have declared. I think we've studied Burek before, but it's a big flat piece of filo like dough filled with cheese and rolled up into orgasmic goodness. Top it off with a tall glass of Yoghurt and you have the perfect breakfast. But here in Slovenia, they don't just use cheese. And they don't just use meat. No. That Burek is a PIZZA BUREK. ITALY AND CROATIA, TOGETHER AGAIN.

With breakfast in my tummy yummy, it's time to board the Pretty Train. TOOT TOOT!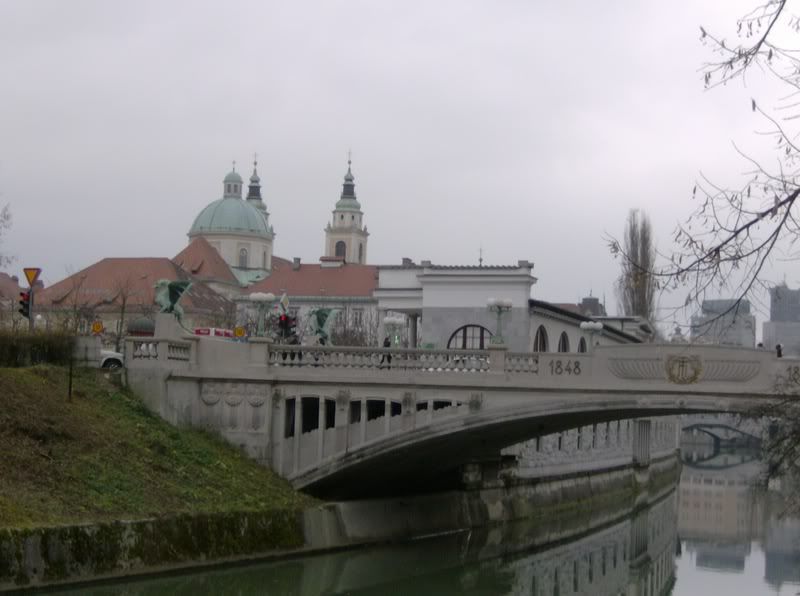 That's the Ljubljana River. Which runs through Ljubljana, the capital of Slovenia. Where these pictures are from. Pronounce it loob-lee-AH-na. Not luh-joob-leh-JAH-nah. And don't even think about "Lube, Leanna". I said that once and she smacked me. YUK YUK!

On the river is the Dragon Bridge.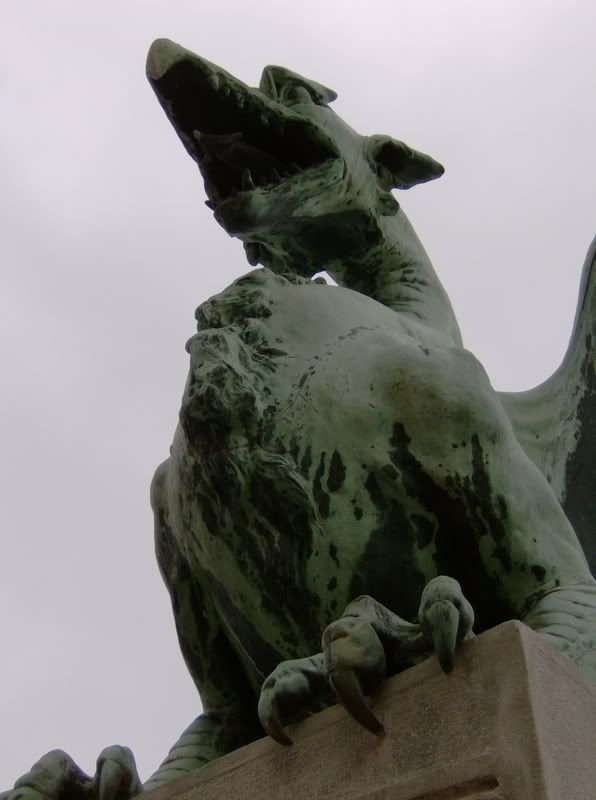 Where the Dragons keep out Turkish immigrants and mentions of having been in Yugoslavia. RRRWARRR!




And here's the Triple Bridge, which is famous for something. I think it should be famous for being impossible to photograph properly.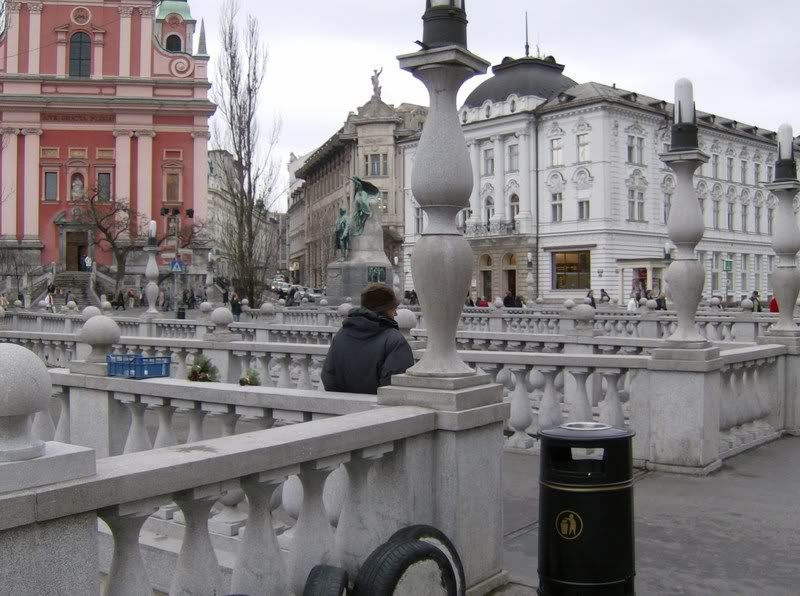 That's certainly a bridge, damn it.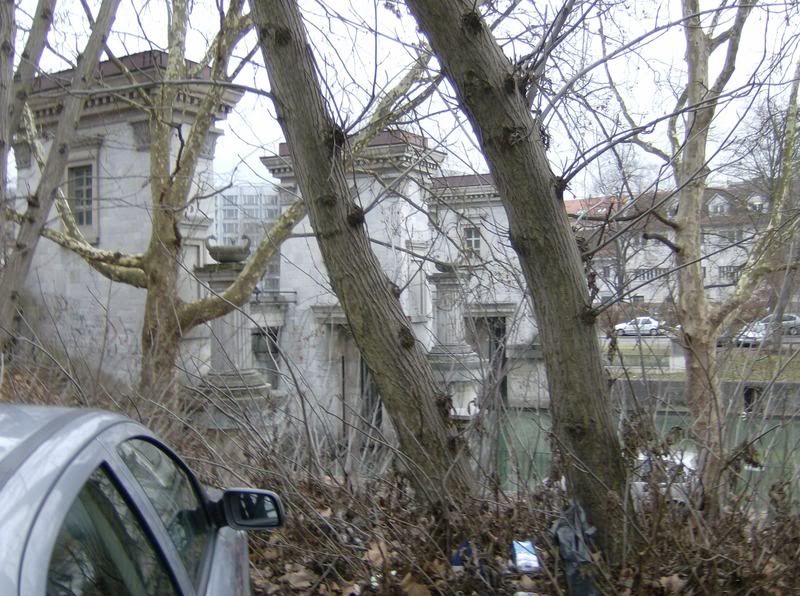 "OH FUCK MIKE THAT'S A DAM. YOUR PUNS ARE THE BEST."

Thanks.




That's a dead white dude and his genetically engineered flying fairy sex slave.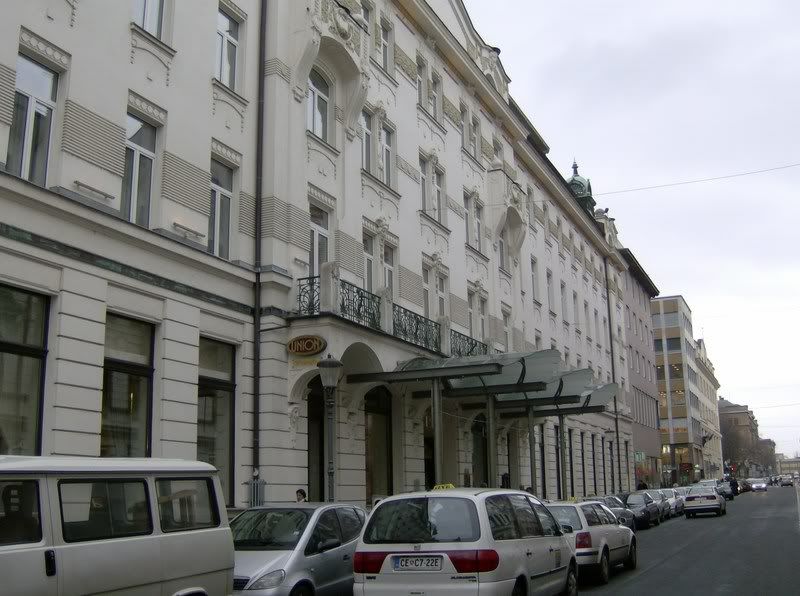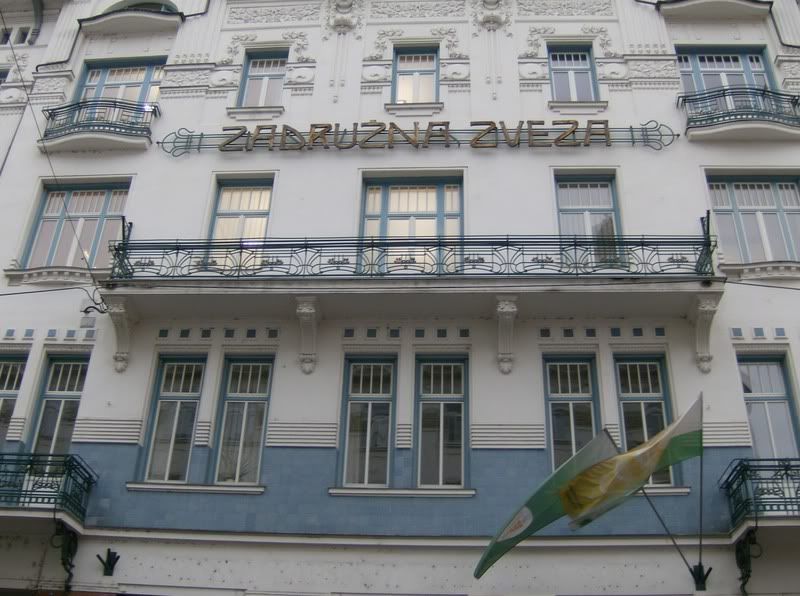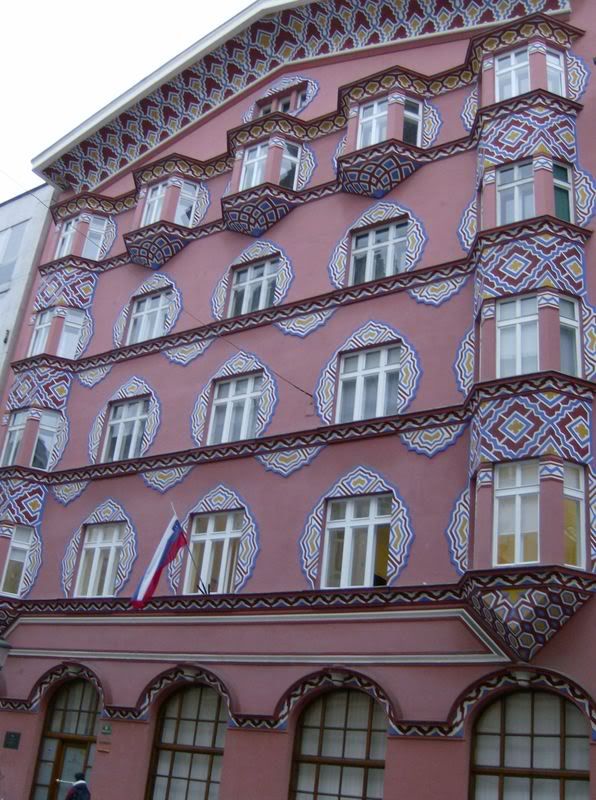 "WOW MIKE THAT'S A LOT OF PRETTY BUILDINGS. DO YOU HAVE MORE?"

Of course I do!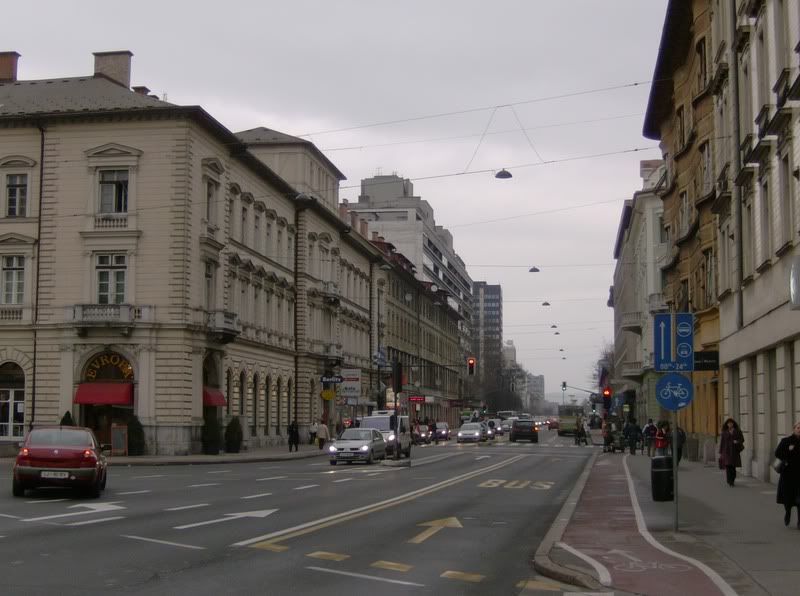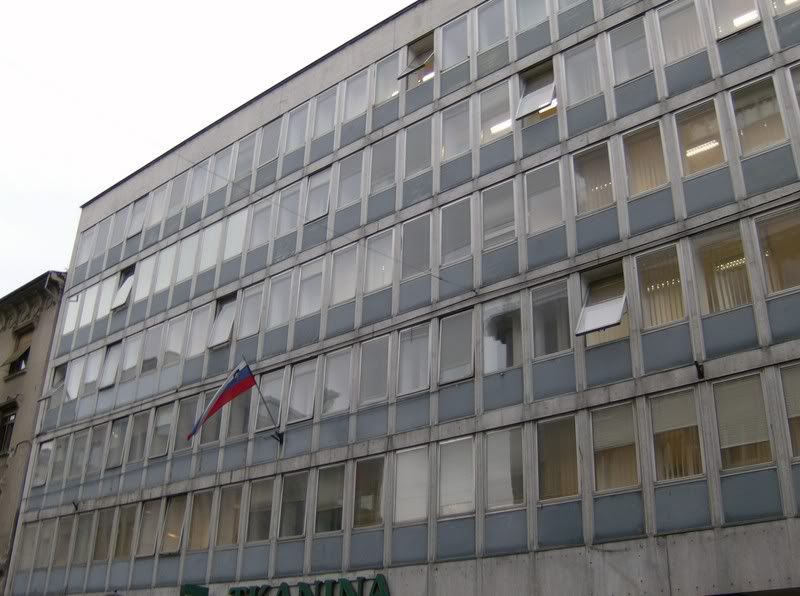 "HEY, THAT LAST ONE'S NOT PRETTY"

Sorry, I just threw that in to see if you were paying attention.

If this was in Kosovo, it would be on fire:




But it's in Slovenia, where everyone is tolerant because they're too busy being rich to care what religion someone is. Maybe some of these Slovenians should invest in Bosnia.




That's a Roman Wall, I think. Now let's drop some acid.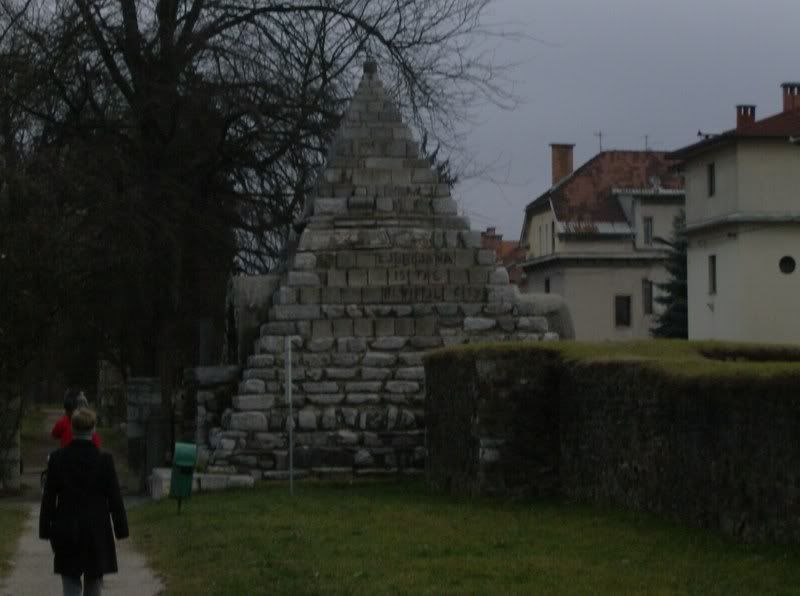 SPACAZZEZ! SPAZAZZZA! I CAN HEAR THE GRASS GROW. I CAN HEAR THE GRASS GROW.




That's the Pyramid Gate, which is certainly not Roman. SOMEBODY CALL MULDER AND SCULLY!

Woah. My brain is fucked. Let's go to the old town and make eye contact with people.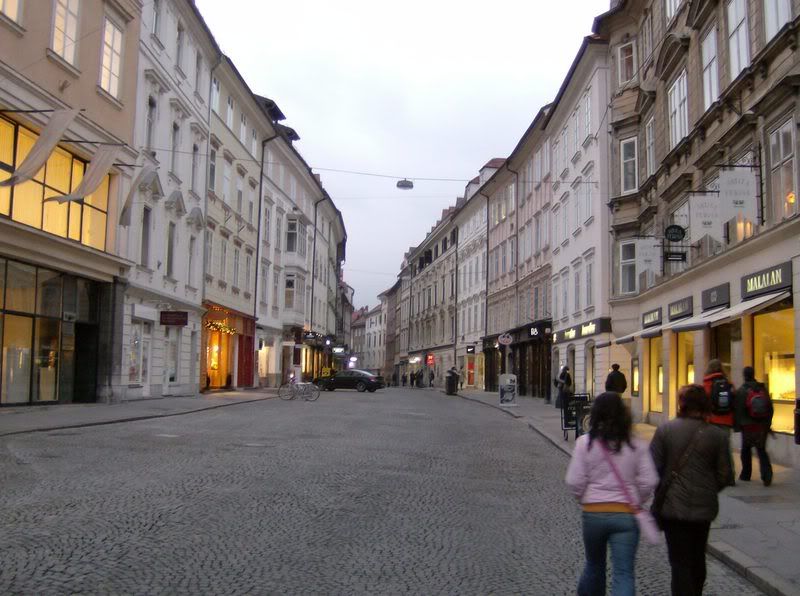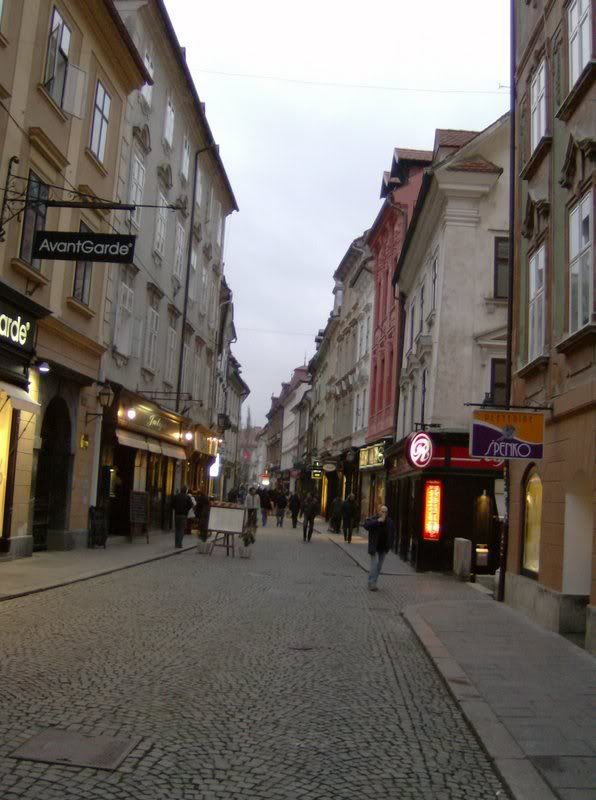 The Slovenian Space Program: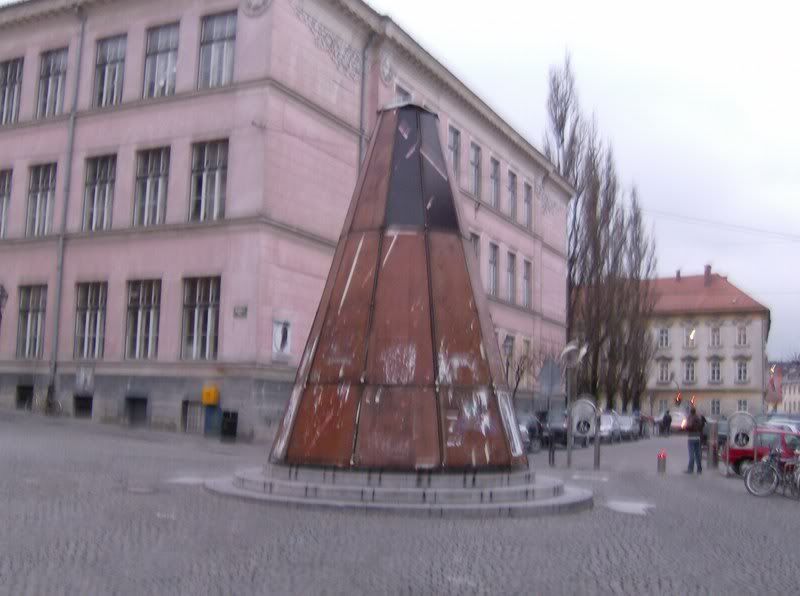 HARK! YONDER CASTLE!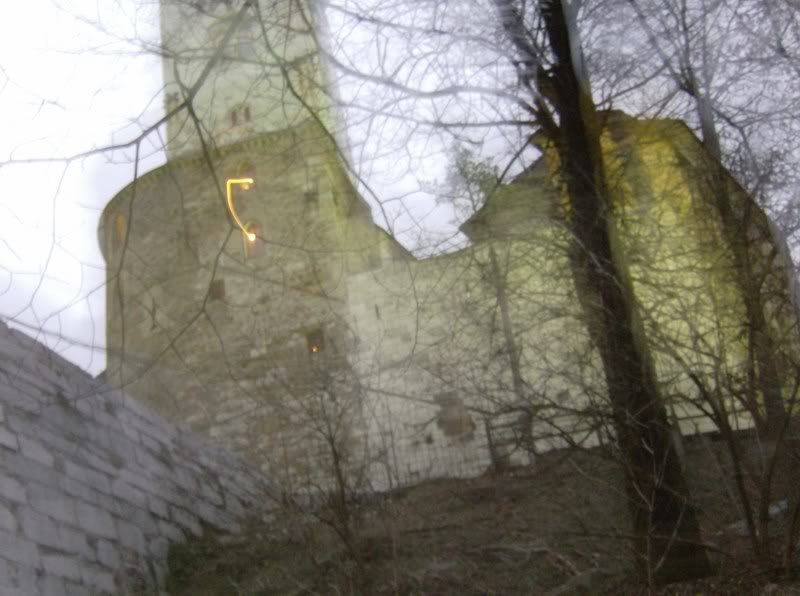 SIEGE MUST BE LAID!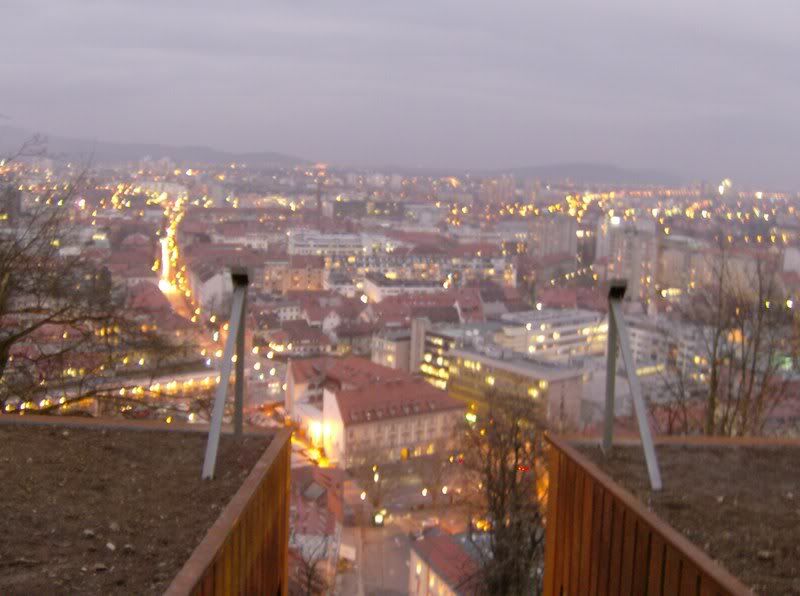 Yonder Castle hath been developed for tourism!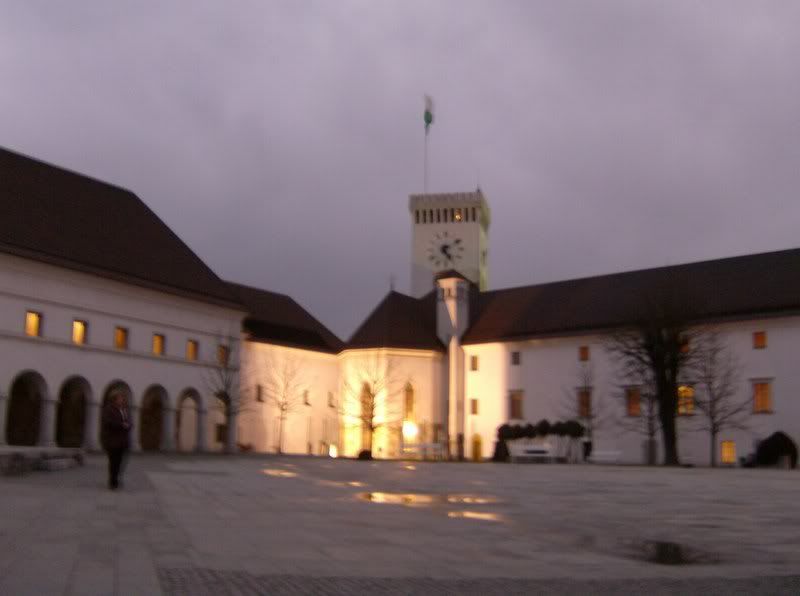 "MIKE I'M STILL TRIPPING FROM THAT ACID"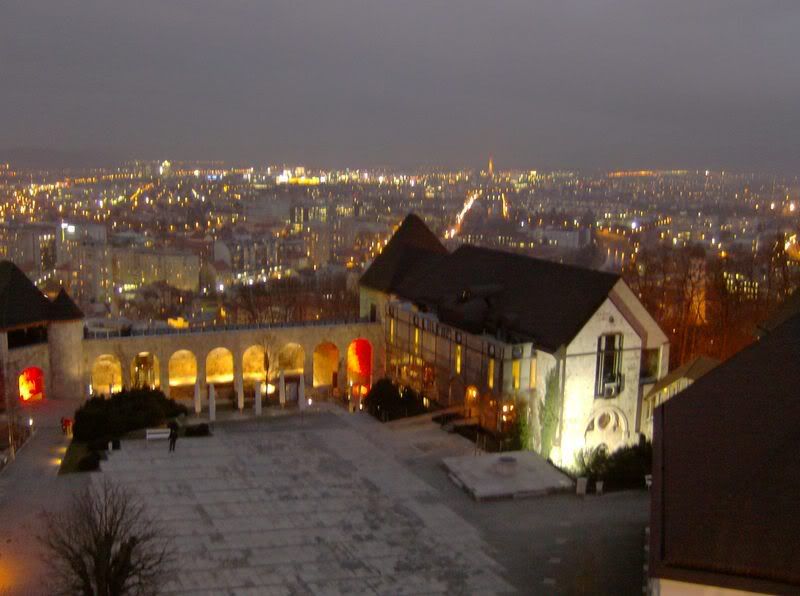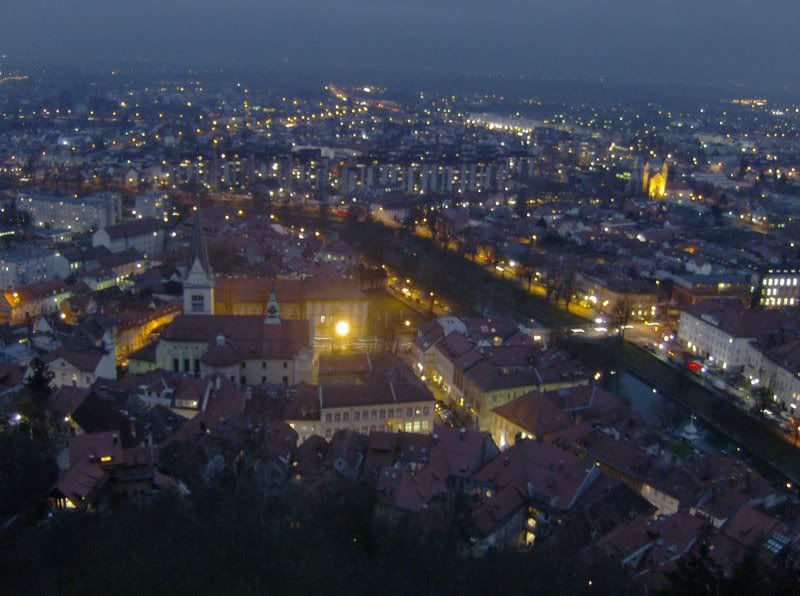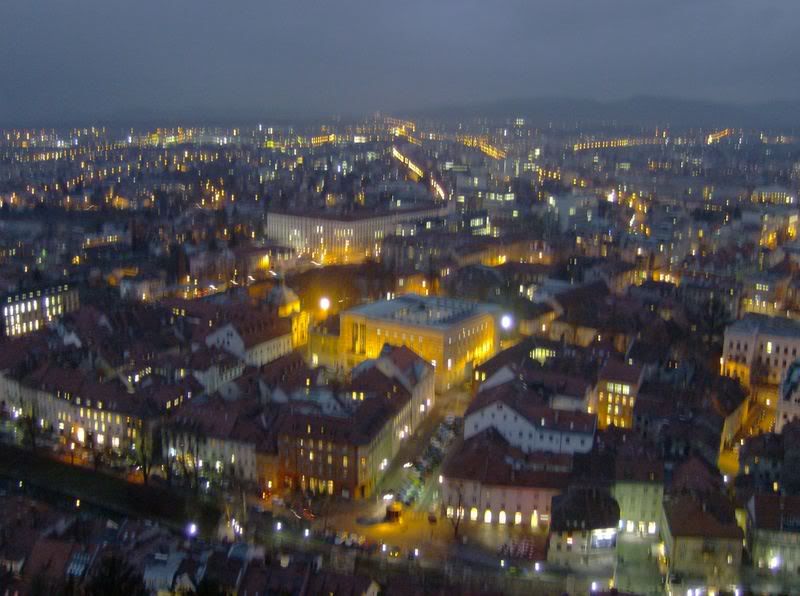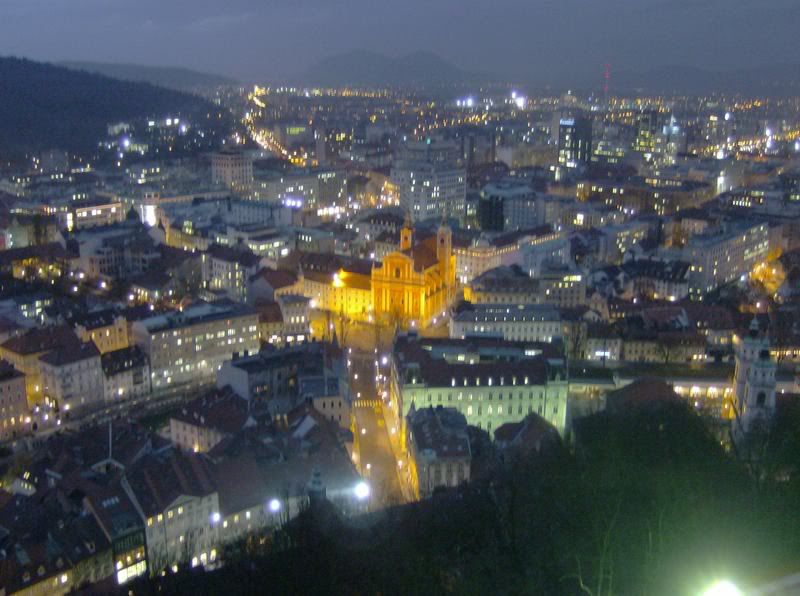 Don't be a pussy! Wait until you see the 3-D film that it included as part of the Castle admission. Yes! A 3-D tour of the history of Ljubljana. Sorry, no photographs allowed!

BLURG!




Did that freak you out?

"NO"

Then the Acid is probably wearing off.

Ljubljana has another cool thing. A full out freaky deaky artists squat colony called Metelkova: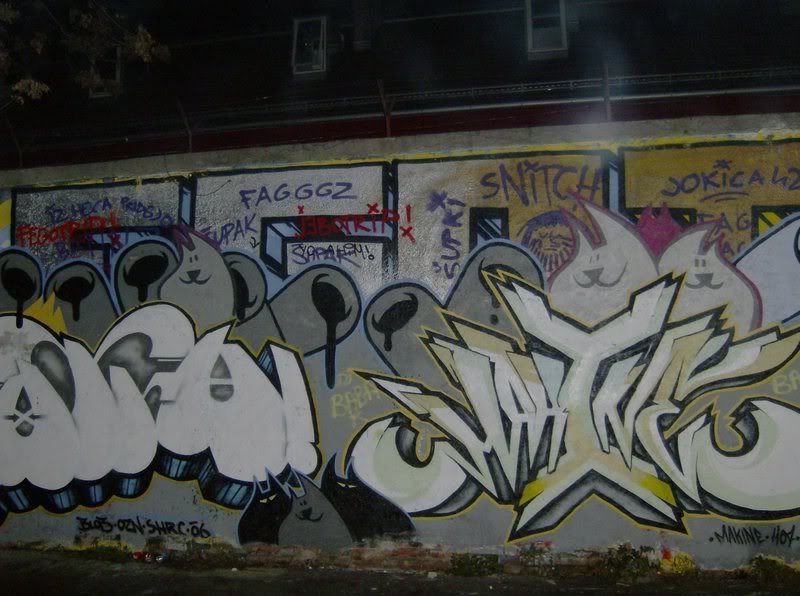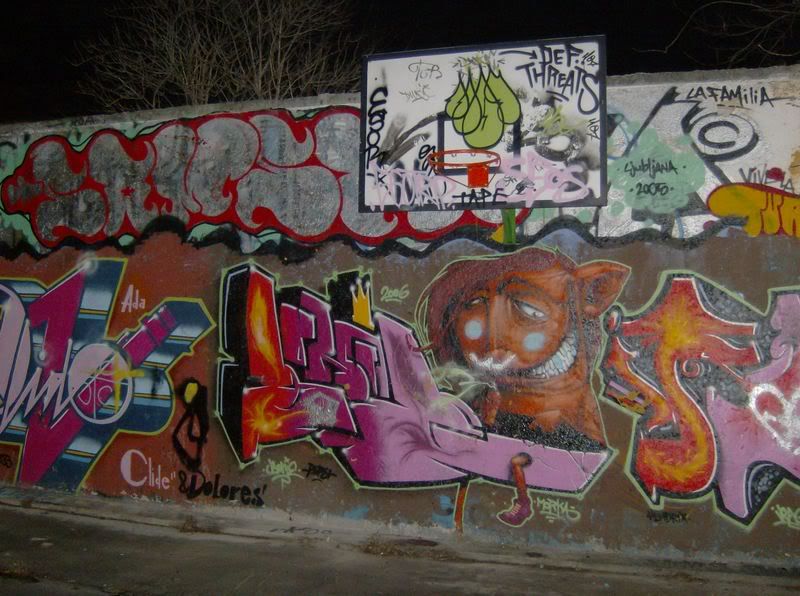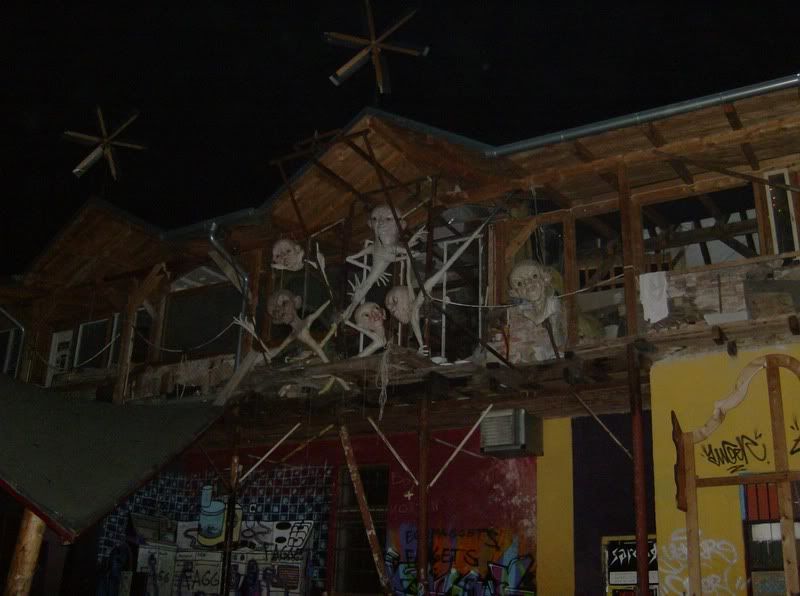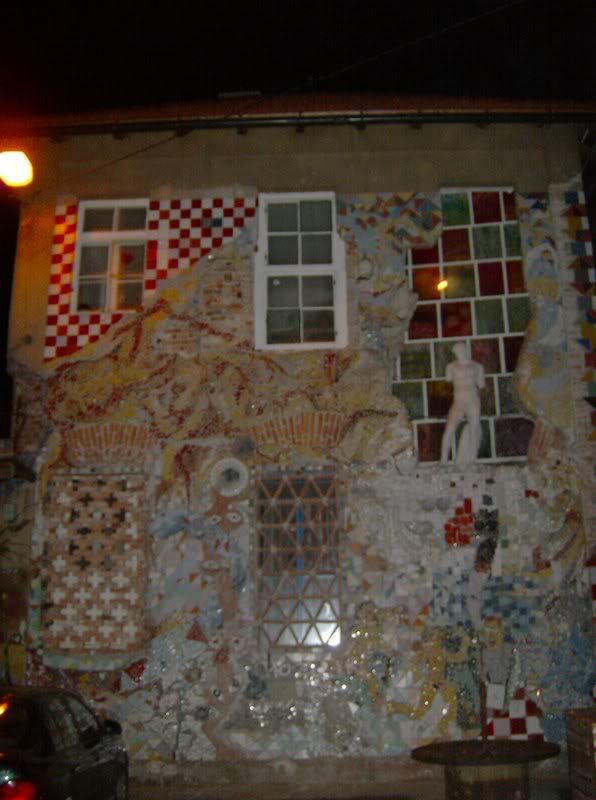 It used to be army barracks or something, but then it got squatted. They've been there for years, but now the city wants to kick them out because the real estate is so valuable.

Here's Milan, my awesome Slovenia host.




He's holding the first ever homemade fuck-you-up-ninja box in Slovenia. He uses it to murder people at Guilty Gear. I was too chicken to play him. He fed me food and gave me a happy place to sleep. We talked about video games, which is something I miss talking about. Sometimes it's nice to get back into the developed world. We also watched funny things. Dude is into parcour, which is fucking cool because I'm way too fat for that shit. Dude is also a translator for Microsoft. HI MILAN! I JUST OUTED YOU AS A WORKER BEE IN SATAN'S ARMY. NO! DON'T TAKE AWAY MY CAPS LOCK KEY! AAAAaaaaa!

fuck! i deserved that.


"AGAHGAHHAGAGA! ACID FLASHBACK"