What revolution?
On my second day in Kiev, I got a special welcome from the weather.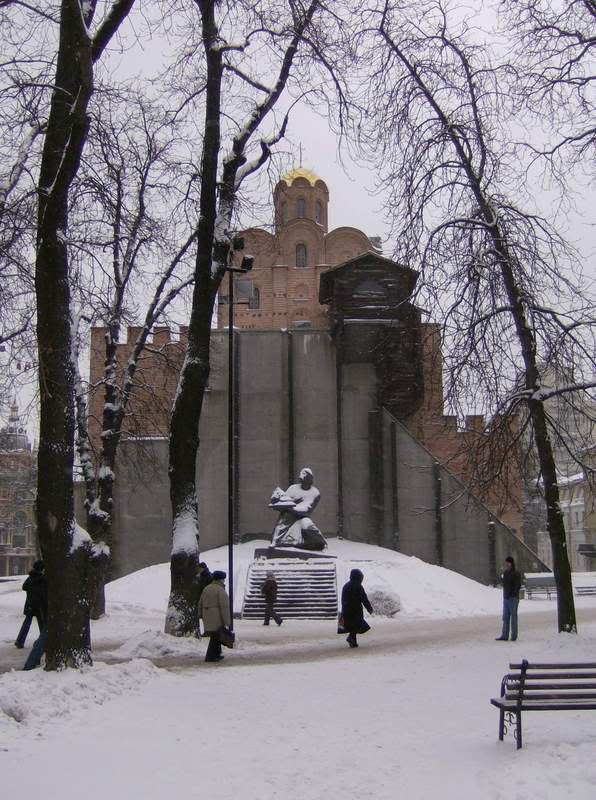 But that didn't discourage me. Or the drivers.




During my adventures, I barely noticed any snow plowing. Occasionally I'd see some plowing in parks, but never on roads or sidewalks. What I did see was babushkas shoveling sidewalks. For the record, nobody ever complains about the snow. It's just a part of life. People drive on it and skid around, and after enough driving the snow eventually turns to slush. Sometimes there are car accidents. It's a lot more disgusting than New York City is in the snow, since there's so much more snow to turn into slush. And since there aren't sewers or anything, it all builds up. Awesome. Blow your nose, dude.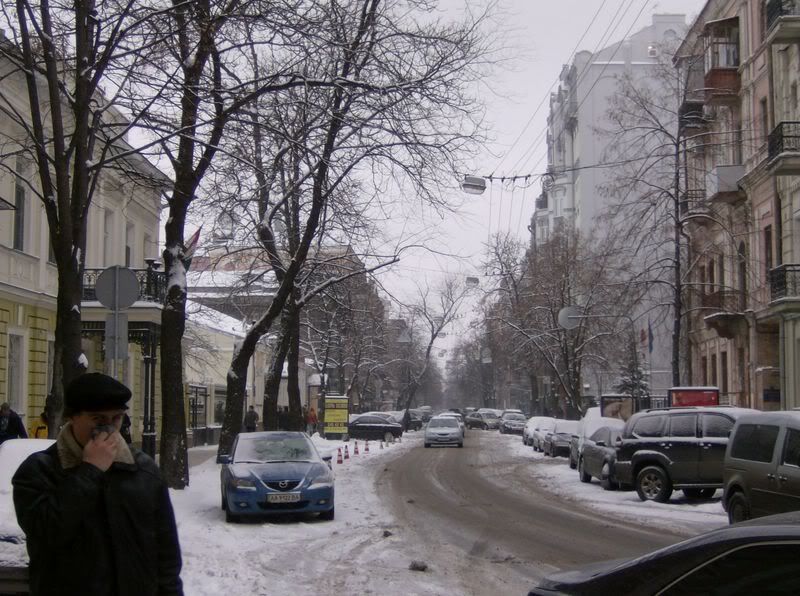 HIIIIIIIIIIIIIIIII!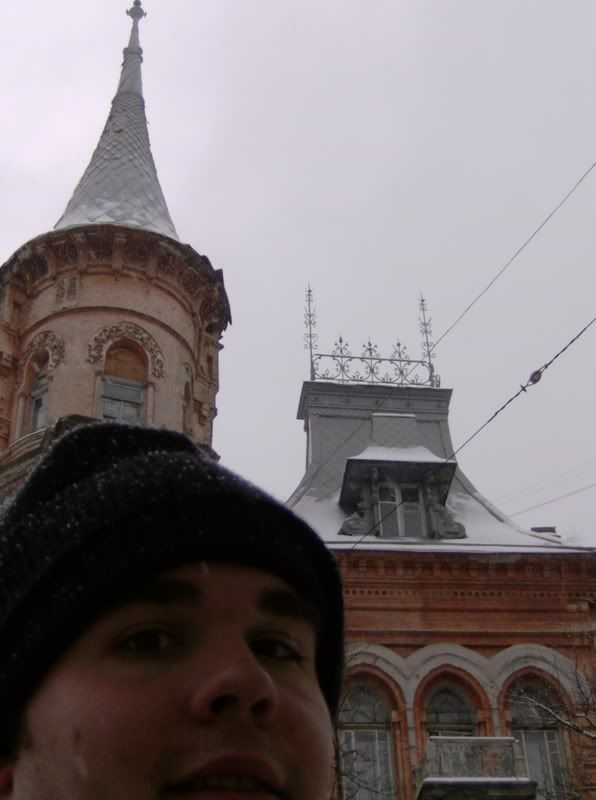 This building isn't a tourist sight or anything, it's just a random building.




These are the Golden Gates. They're famous. And fake. This is a reconstruction and they have no idea what the original looked like:




And here's the Cathedral of St. Sophia. This dude is seriously FAMOUS, and is all UNESCOfied. It's like 1000 years old, and a lot of it is still intact. Word up!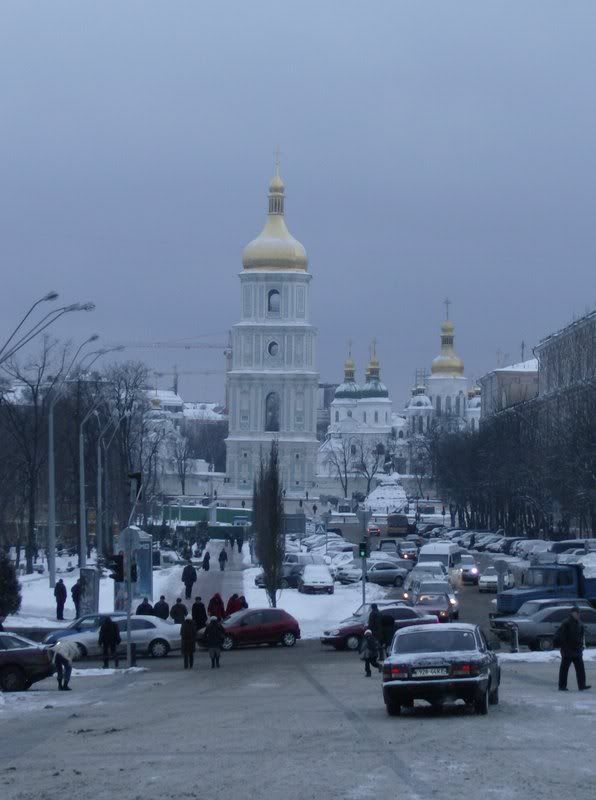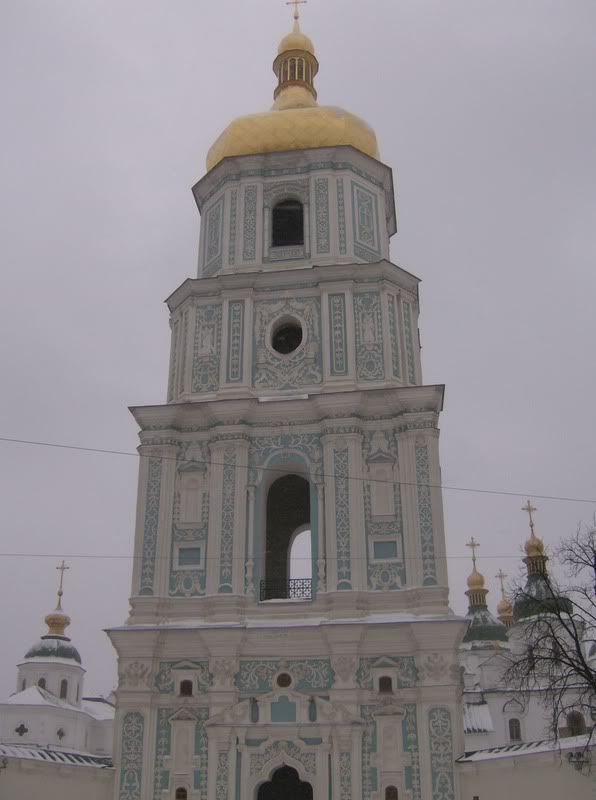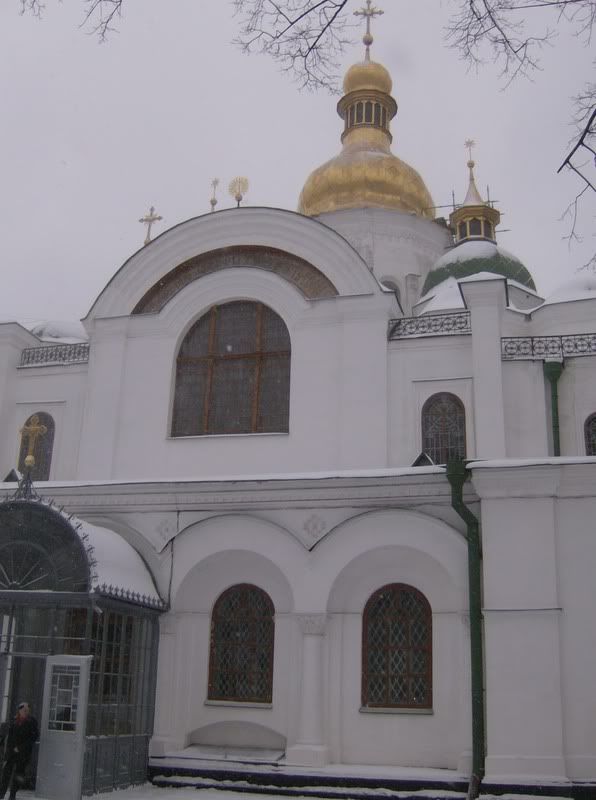 RED PHALLUS: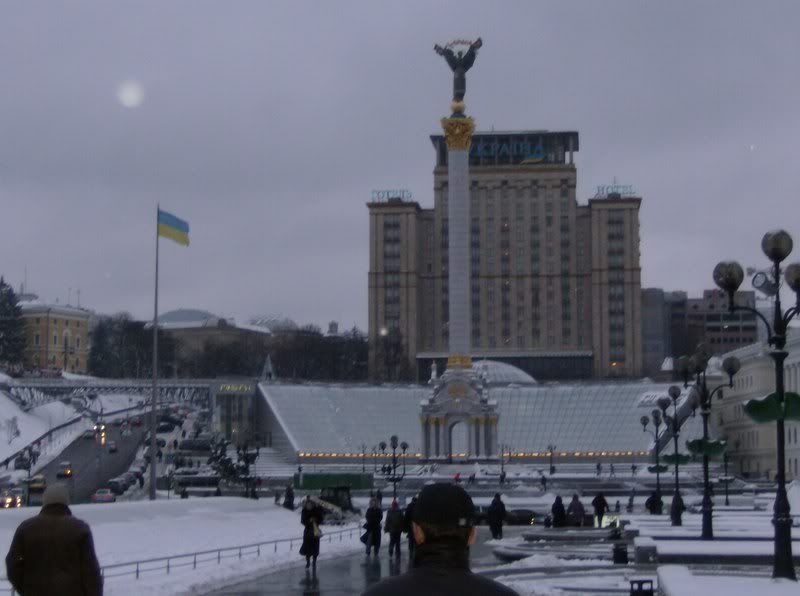 Enjoy some more buildings!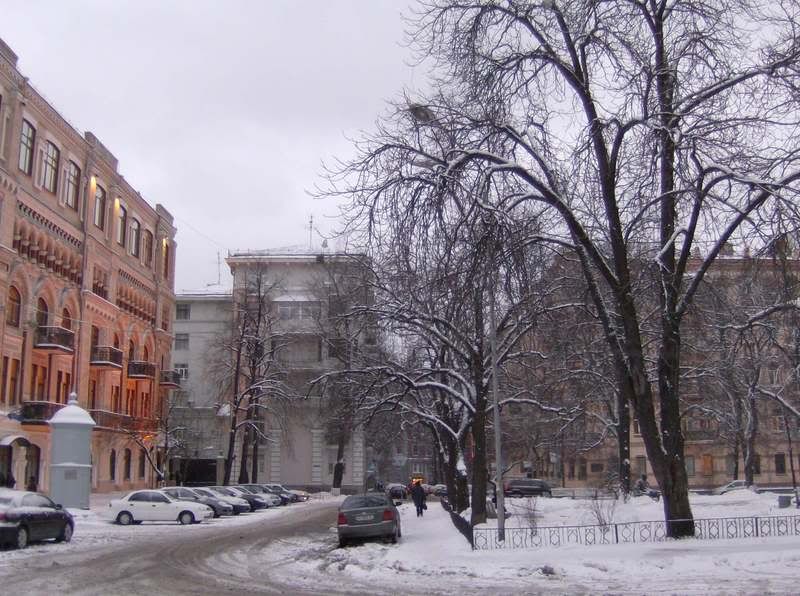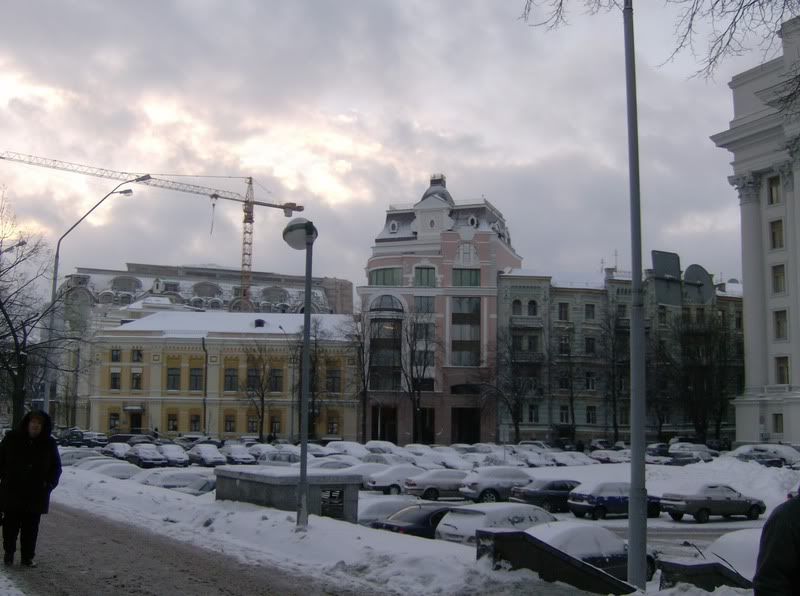 Here's a Theater. Nice!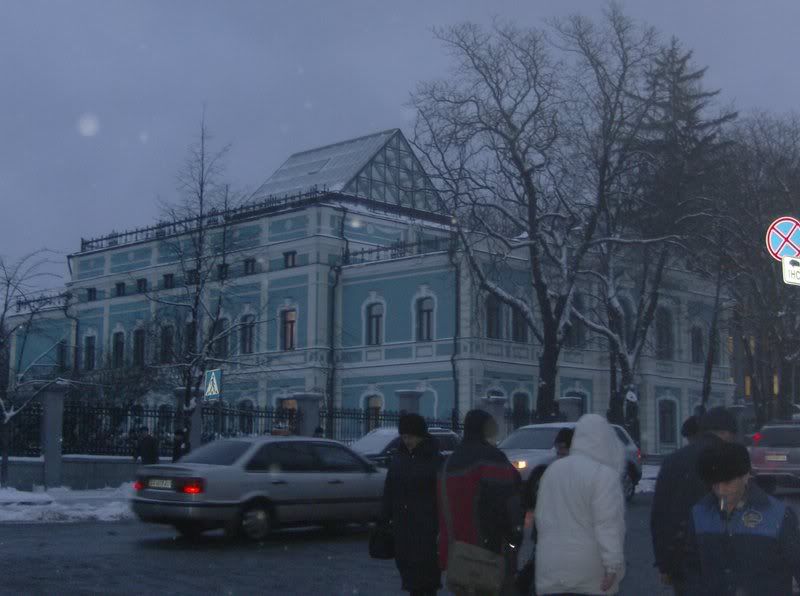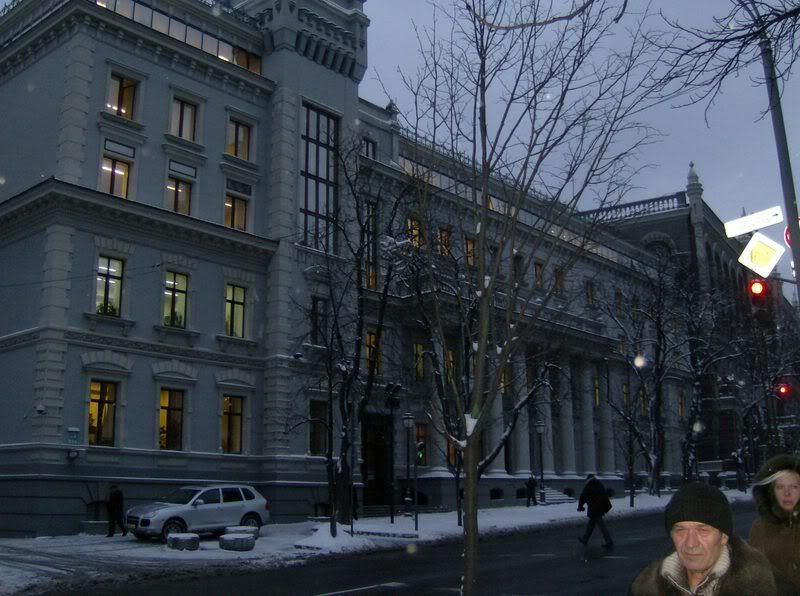 This is the famous Chimera building. Apparently it was built by some psychedelic architect. Yeah.




And a park at dusk. Anybody want to make out? Whoa! Calm down! Get in line!




That is a famous palace with a name I can't remember. It's currently a government residence, so you can't go inside. Even if you have an American Passport. Here's another pic:




Here's Dynamo stadium, home to the Dynamo soccer team. They were immortalized in a movie called Victory starring Pele and Sylvester Stallone.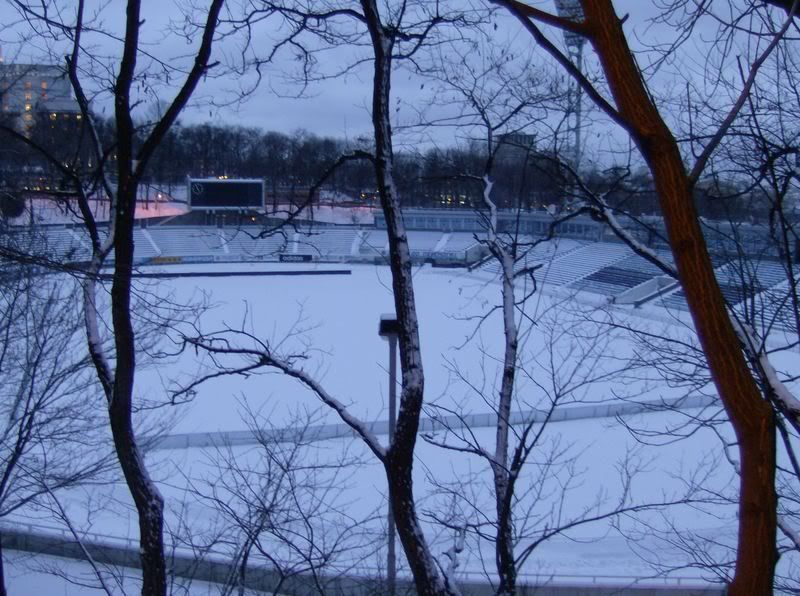 MAGICAL CASTLE: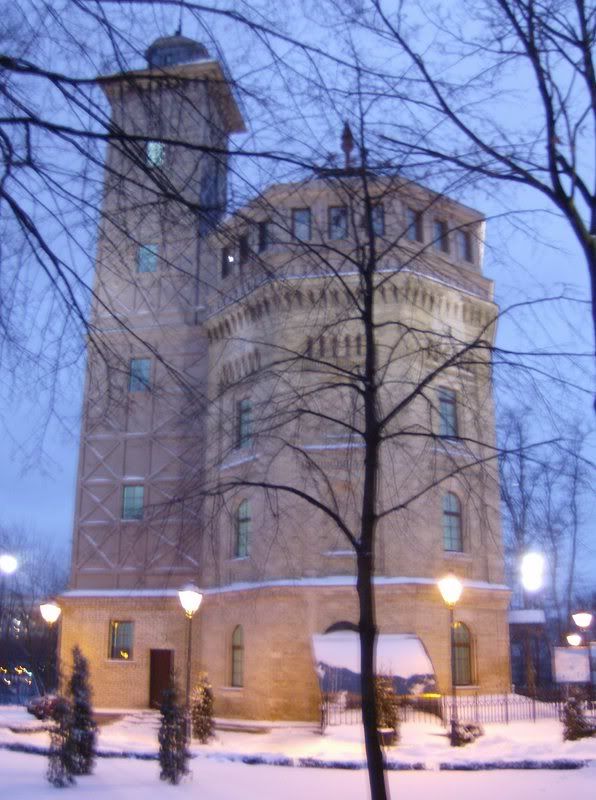 MAGICAL FERRY CASTLE: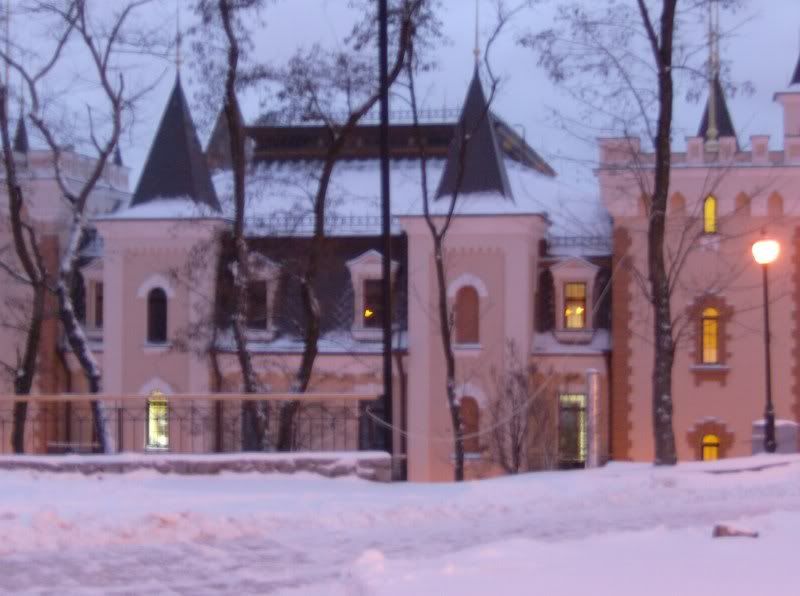 HAPPY HAPPY FUN FUN SOVIET WORLD: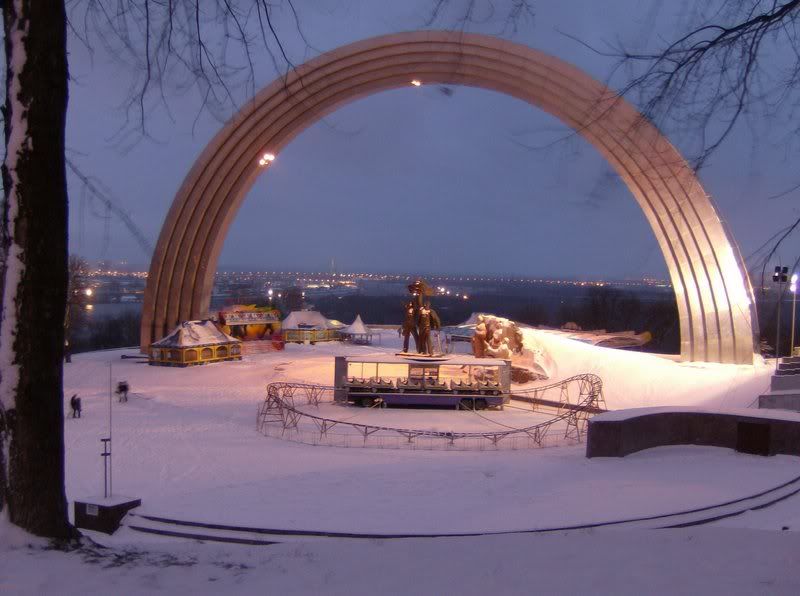 After that park, I went to Babyn Yar, where the Nazis killed everybody:




I saw this statue there. I hope it's not a mural for dead Jews:




Check out my sexy fucking meal: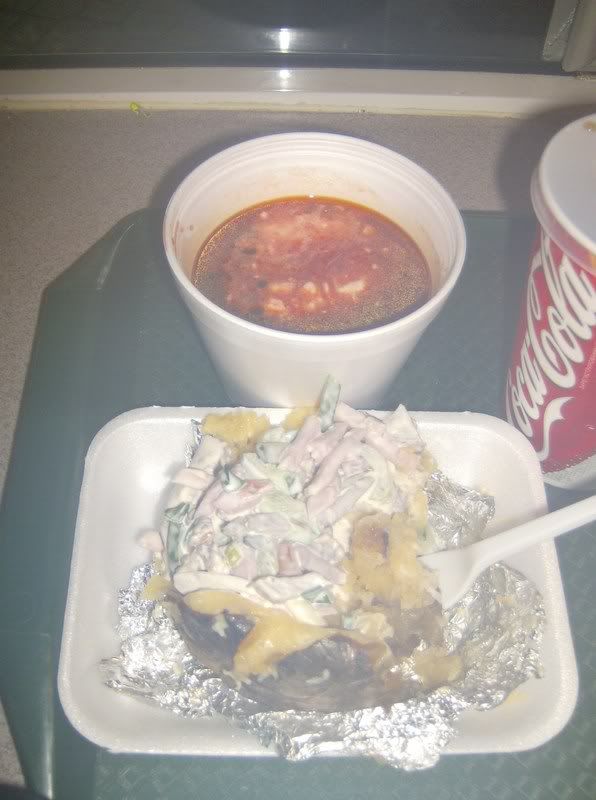 That's super Borscht and a baked potato with cheese and ham salad. Special grey effect sponsored by the fog on my camera from going indoors after being in the sub freezing outdoors all day. Wonder what GOD has to say about that?




Here's St. Michael's Cathedral. Outside is a large display about the Ukrainian genocide. The Ukrainian genocide? Yeah. Did you know that Stalin systematically starved Ukraine by seizing all the harvests during an entire season? The grain all sat in silos guarded by Tanks (driven by Russians) while everyone starved to death. About 10 million people died. Take that, holocaust.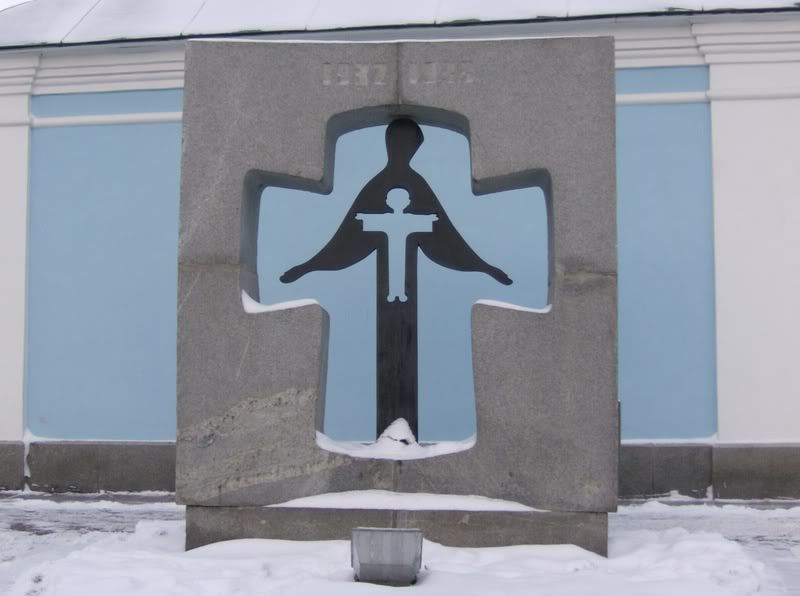 So check out Michael's side gate.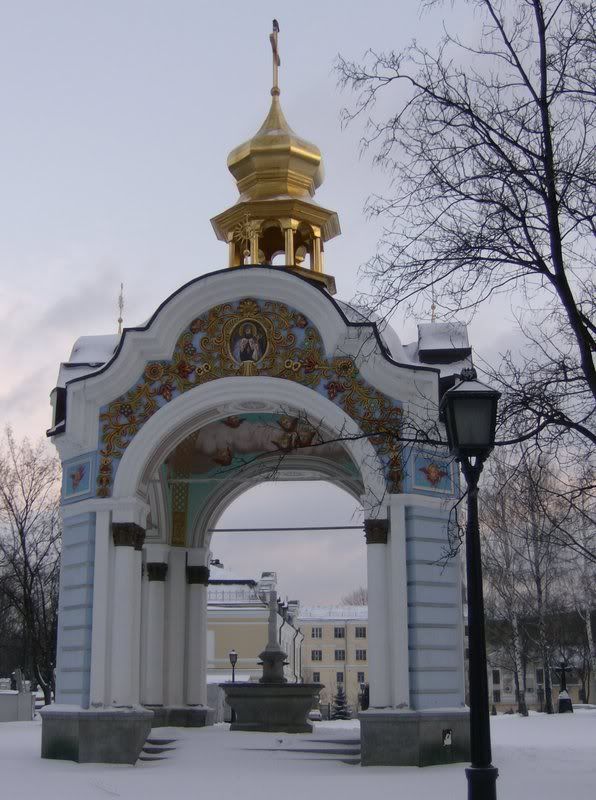 And a mural:




The real thing. The interior is awesome but as usual, pictures are illegal and disrespectful. Settle for the exterior: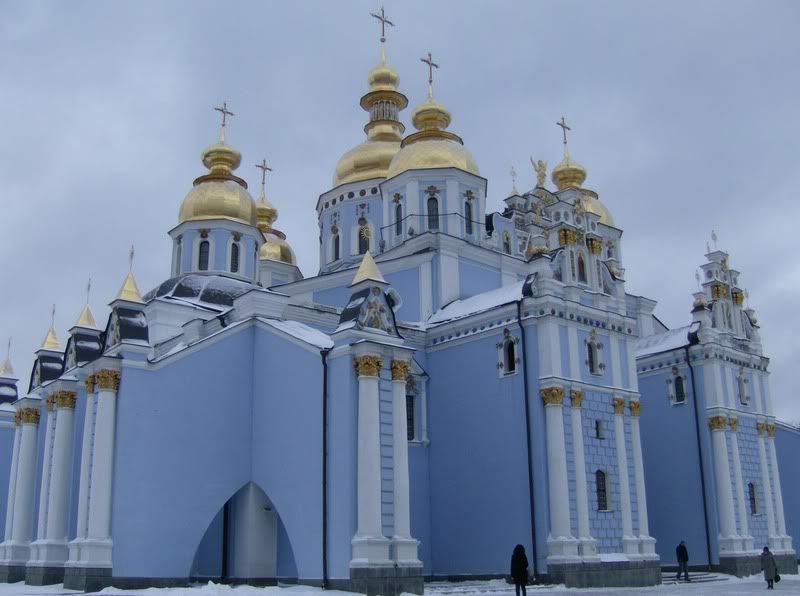 St. Andrew's Church: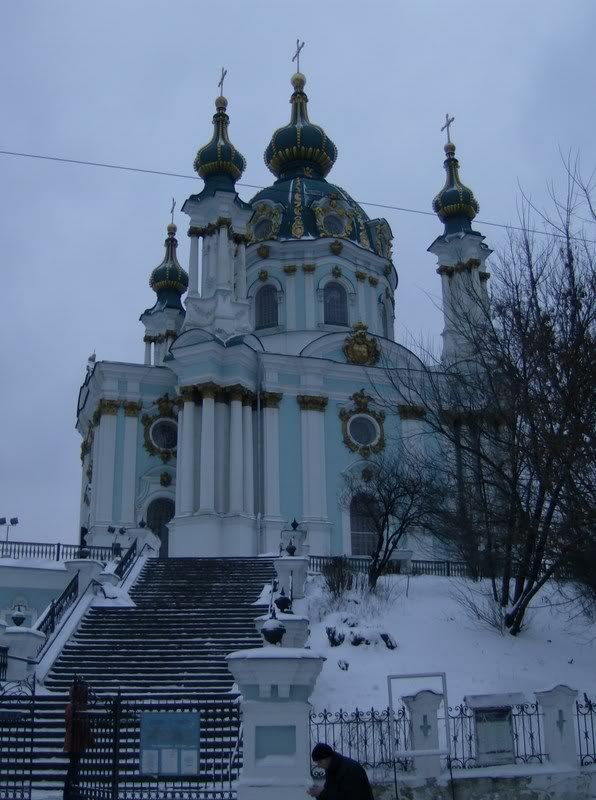 Okay, now the most important part. This is Slava and Nadya. They were hosts with most. Check out Slava's awesome T-shirt!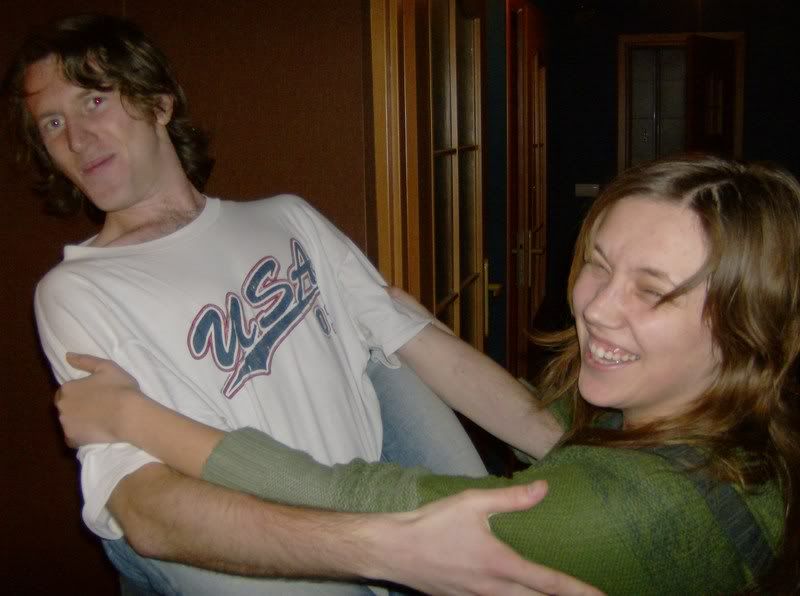 Of course, much yummy food was eaten and much alcohol was imbibed. It was a lovely time.

Nadya is finishing her degree in cultural studies, and Slava is a political journalist. He taught me funny things about Ukraine, like that the Orange Revolution never really made a difference, and that the Prime Minister can't speak Ukrainian, and is a puppet of Russia. For the record, the Prime Minister is the guy who tried to poison the President back during the Orange Revolution. Funny how these things work out. In typical post-Soviet fashion, most of Ukraine's political problems are the result of Russian influence. Fuck you, Putin--you're acting like America, you fucking hypocrite. If I was living in Russia I'd be arrested for saying that. On a lighter note, this is Baltika Zero. That's right, a non-alcoholic Russian beer. Say it isn't so!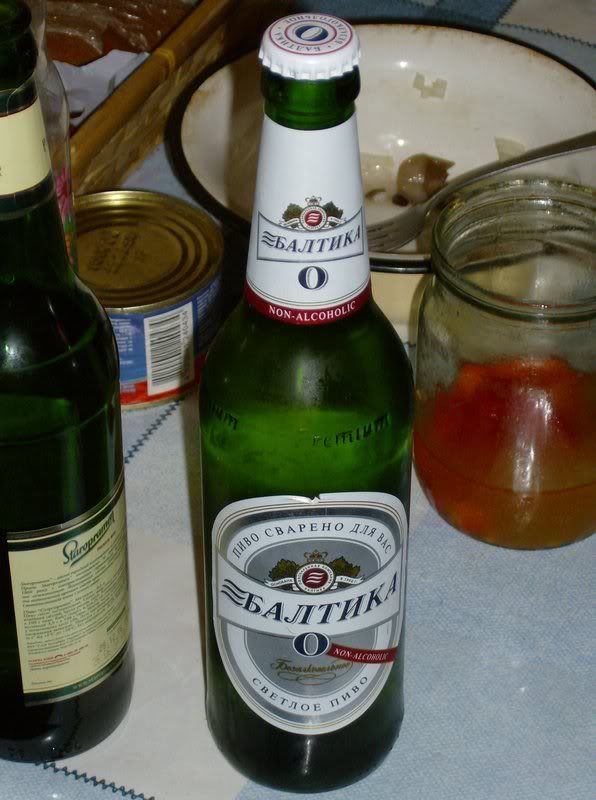 And here's the view from their apartment. Concrete! It's hard.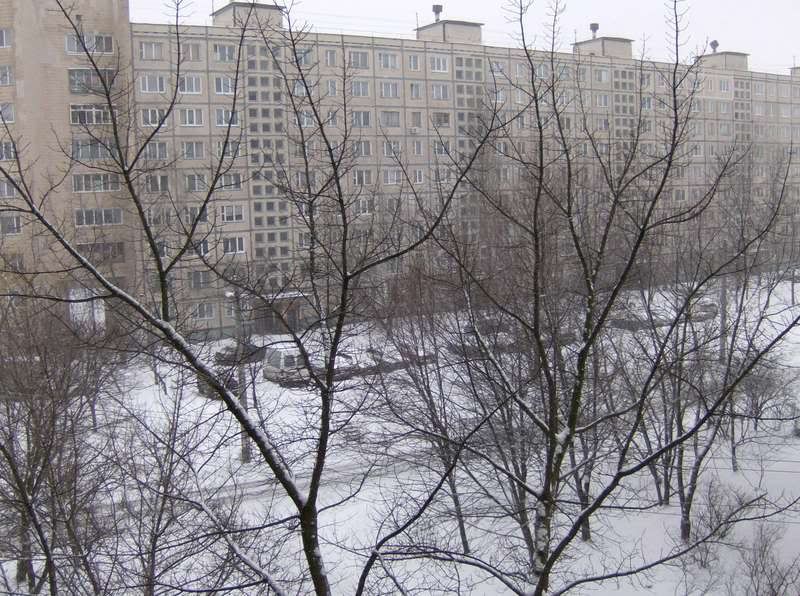 The last night I was there, super deluxe fun-time was had.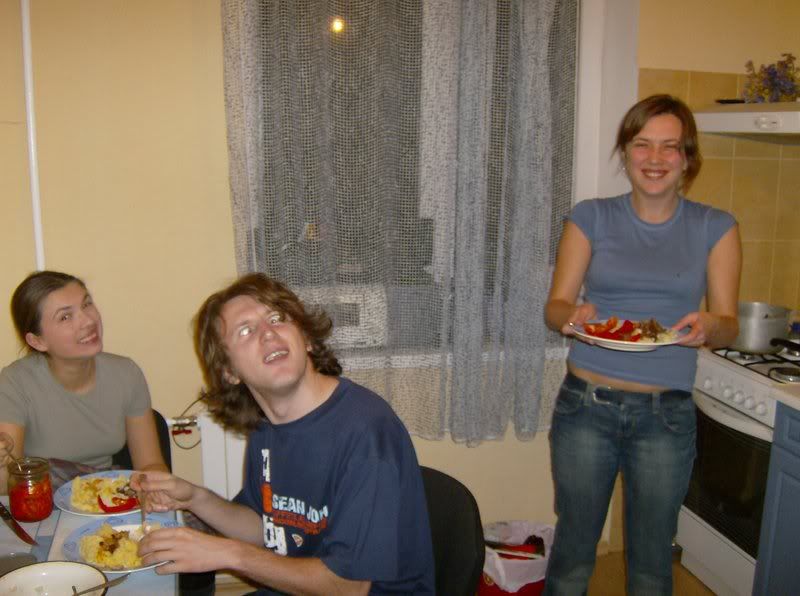 On the far left is Olha (not OLGA, that's for RUSSIANS, n00b!). She has special powers, which will be demonstrated later.

Now, this is Salo: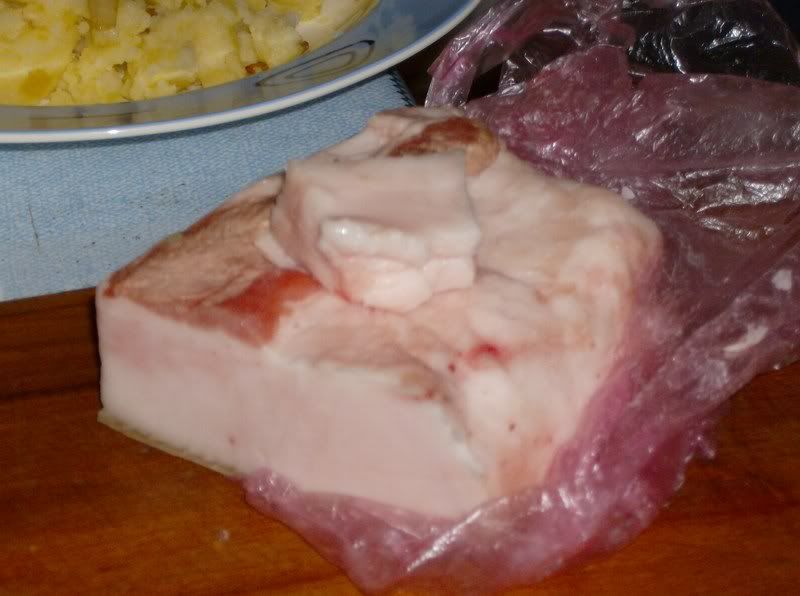 Salo is awesome.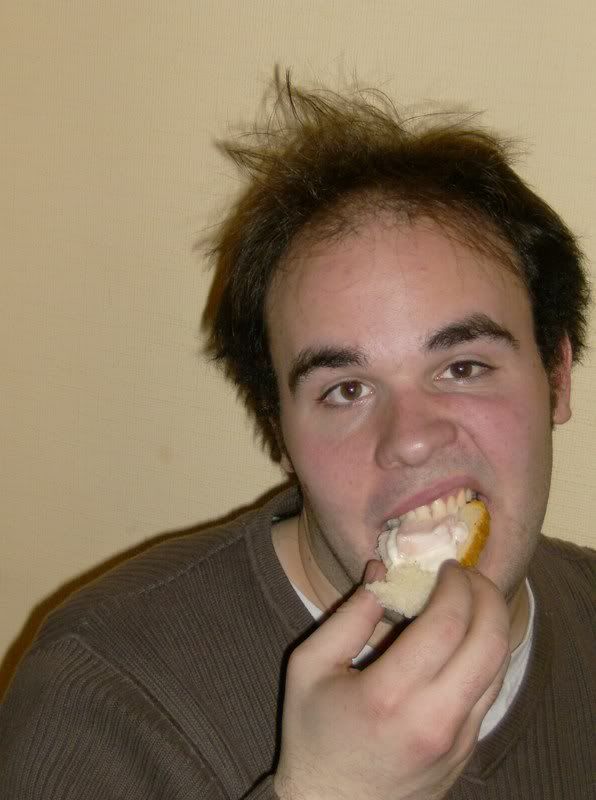 Salo is slices of unrendered pork fat. It's got a teeny bit of spice and salt and stuff, and it's aged for a little bit. It's maybe a bit like bacon, but without that pesky meat to get in the way. You can use it for cooking, or, obviously, you can eat it raw. It's a little hard to eat, 'chewy' doesn't even being to describe it. But it's actually not bad, especially when you butter the bread to help it slide down your throat.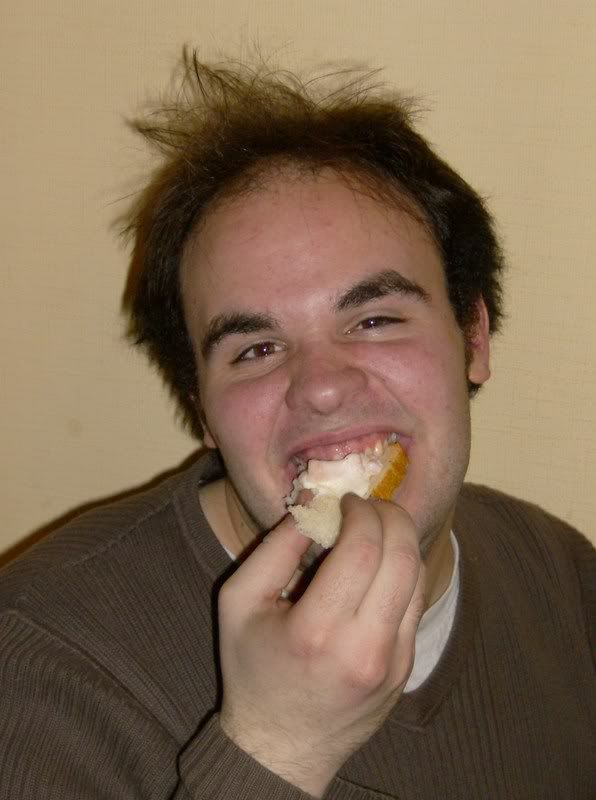 It also makes a great side to a tasty dinner: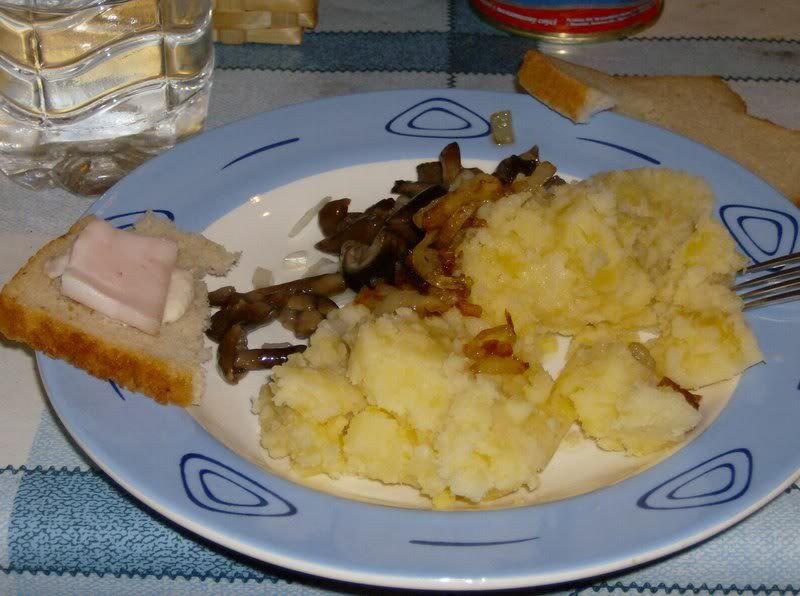 Health! Did I mention I lost weight? Funny how that is.

And here's Olha cutting Slava's hair. She did Nadya's too. Special skills! I was too afraid to go under the knife.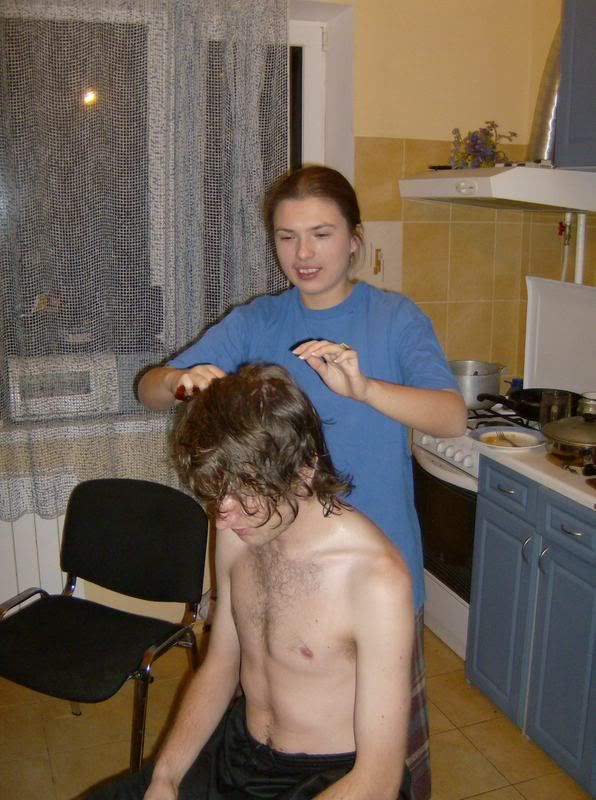 I had a totally awesome time in Kiev. It's a big city, sure. But it's also one of those places that has neat tourist sights but also has a cool vibe. It seems like a nice place to live, and it's certainly a city on the make. They're currently building 2 new metro lines and extending the three existing ones, I think. Wow. BYE BYE.
Labels: alcohol, buildings, food, genocide, hosts, kyiv, salo, st. michael's, ukraine