Witty title about Odessa
My final destination in Ukraine was Odessa. I arrived at 5AM and ate breakfast at the train station.




From right to left, that's bread, an egg, some awesome cabbage slaw, and and intense egg drenched and fried pork cutlet. And what's that brown thing in corner?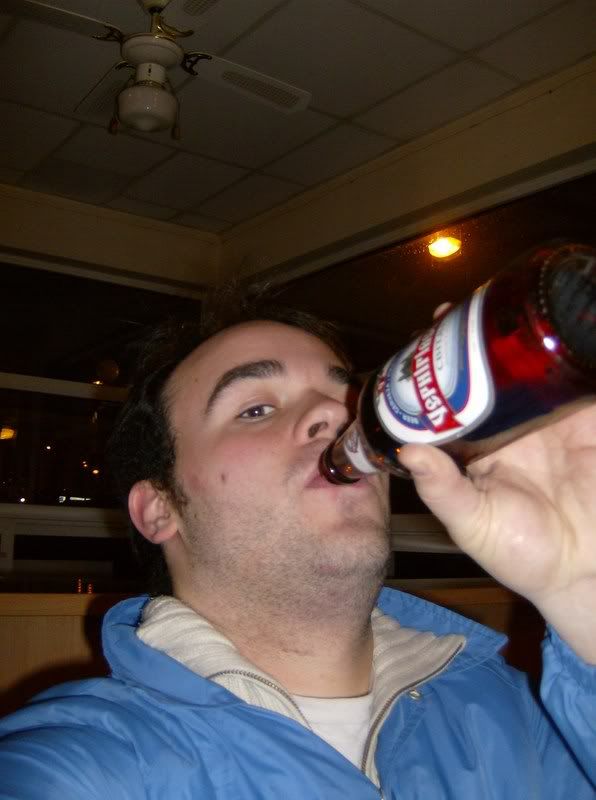 Yeah! Starting the day off right!

Having worked up a nice little buzz (a half liter of beer will do that to you after 2 hours of sleep), I ventured into the city, eager to reap its many treasures. Like trees and stuff.




Some dude.




OH MY GOD A RUNAWAY BABY CARRIAGE.




Those are the Potemkin Steps, from the movie about the Battleship. It's famous and stuff. Check out the real view of the bottom:




It's all about getting your rocks off at the dockyards.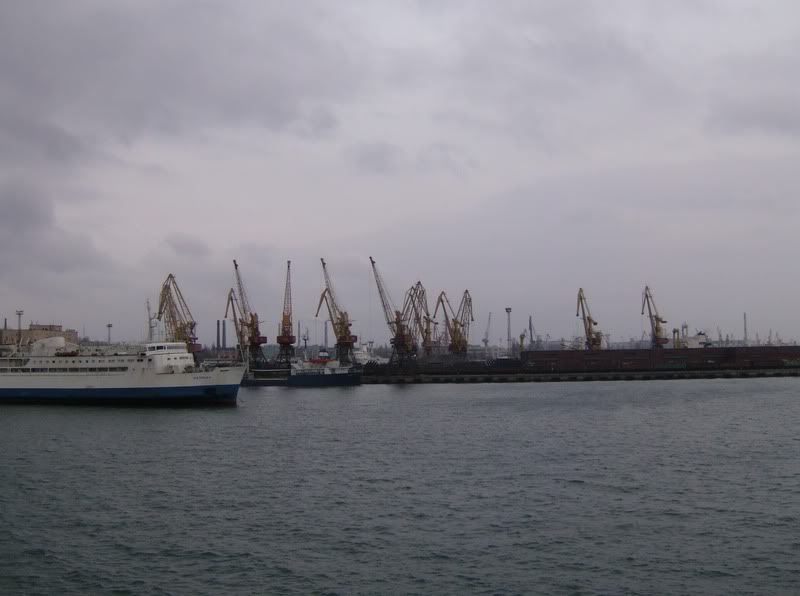 Check out this slut.




Huh huh. Wood.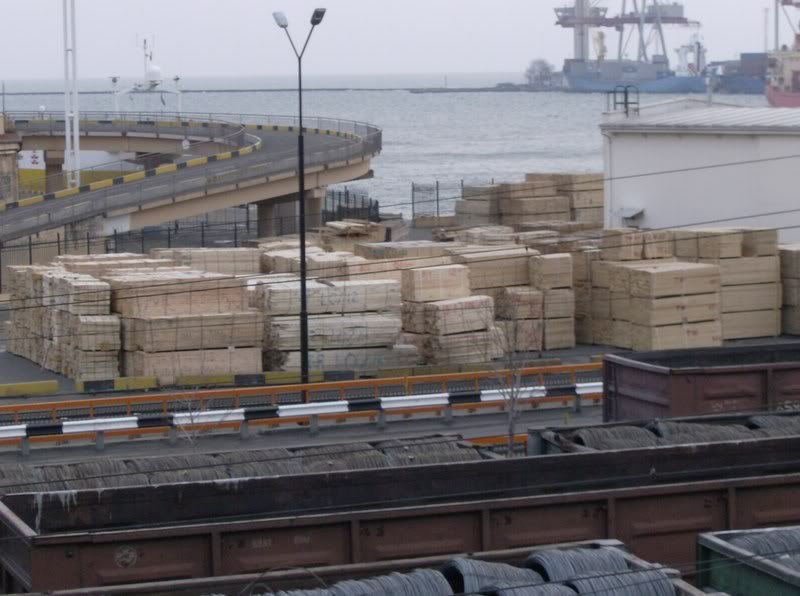 This is me after I peed in an alley full of trash.




Then there's this palace.




Which is occupied by terrorists, apparently.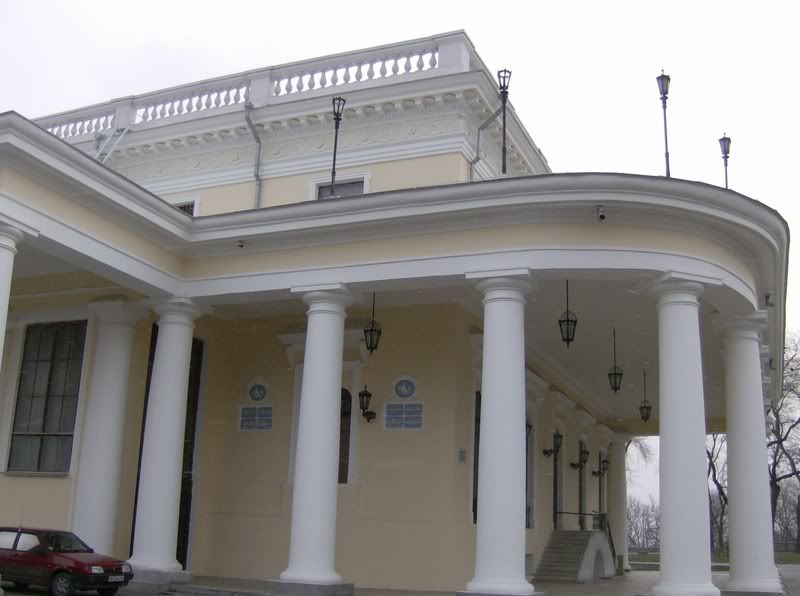 Aslan, give paw!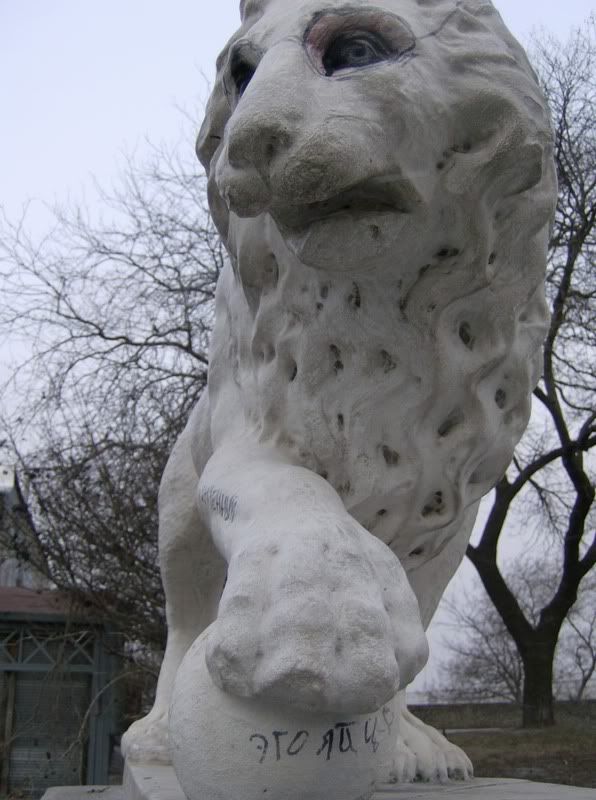 PHALLUS




It's Mankheten!




Erm, Manhattan. Note the PC WTC free skyline.

And then there's a pretty building.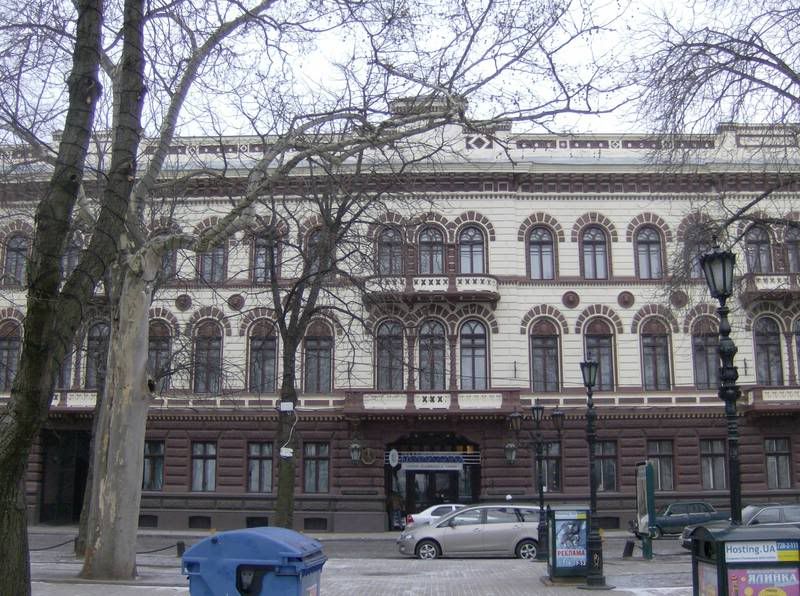 It's the famous Hotel Londonskaya. Inside is a 'museum' with pictures of all the famous people that have stayed there. Let's have a look, boys and girls!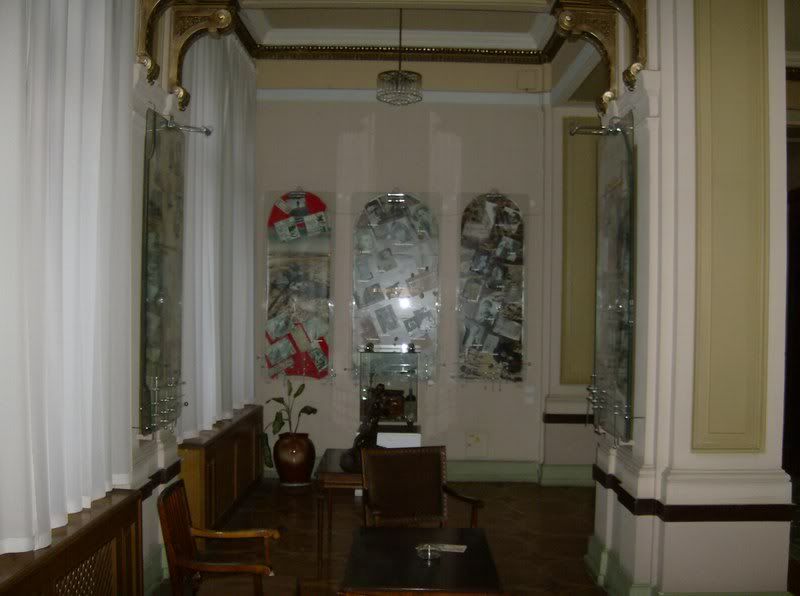 Look. It's Anton Chekhov! OMG I WUZ JUST AT HIS HOUSE, HOW WEIRD IS THAT!?!?!




And his buddy Stanislavski, and his semen catcher Olga Knipper!




Mayakovskiy!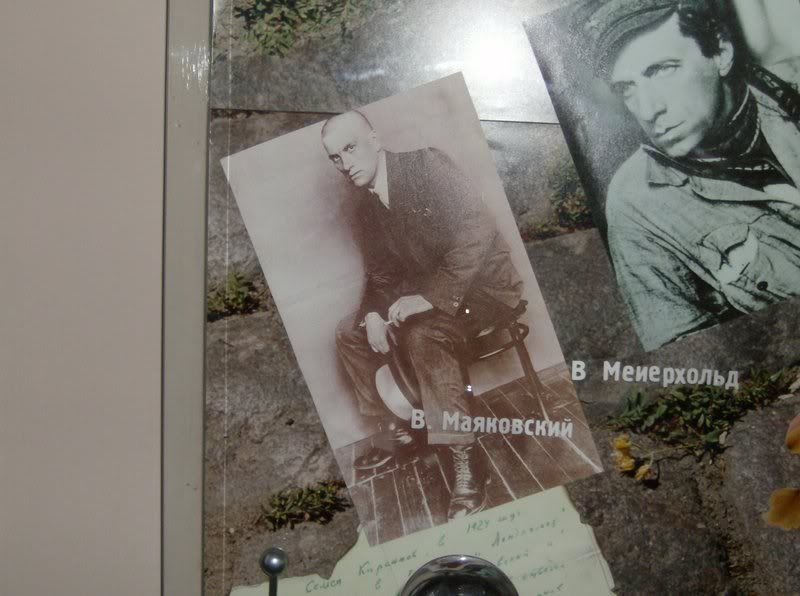 It's the Soviet Regis Philbin!




The Soviet Peter, Paul, and Mary!




The Soviet Yanni!




Pushkin!




And the most important set of mileposts ever. It's missing NYC.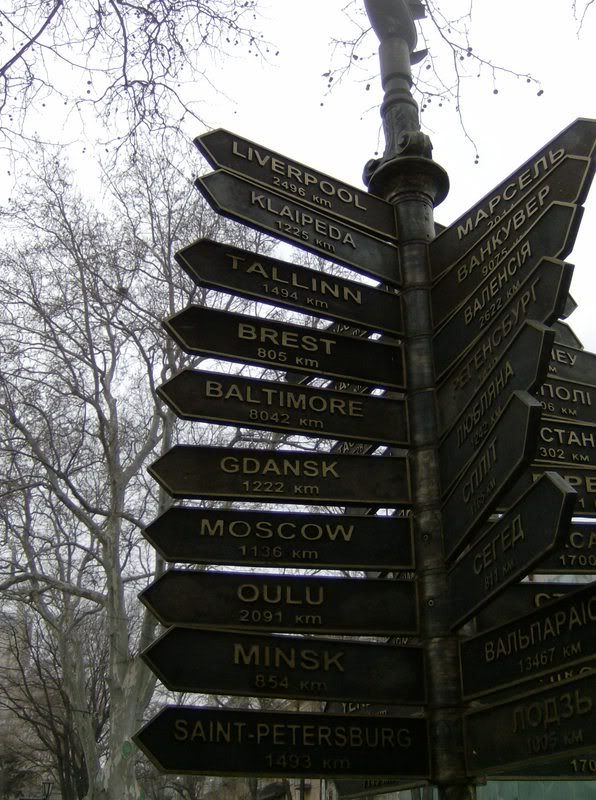 But it has another city that's even more important:




Super famous Opera House. Currently under construction.




Another Building!




But here's the most important building in the entire city: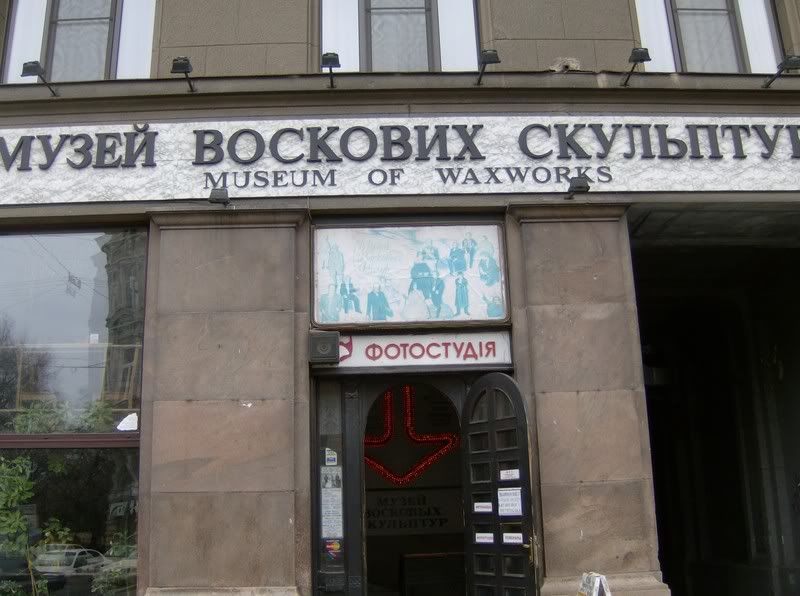 "I'm Alex Pushkin, the greatest Russian sex symbol of all time. Check out my sideburns and hot wife"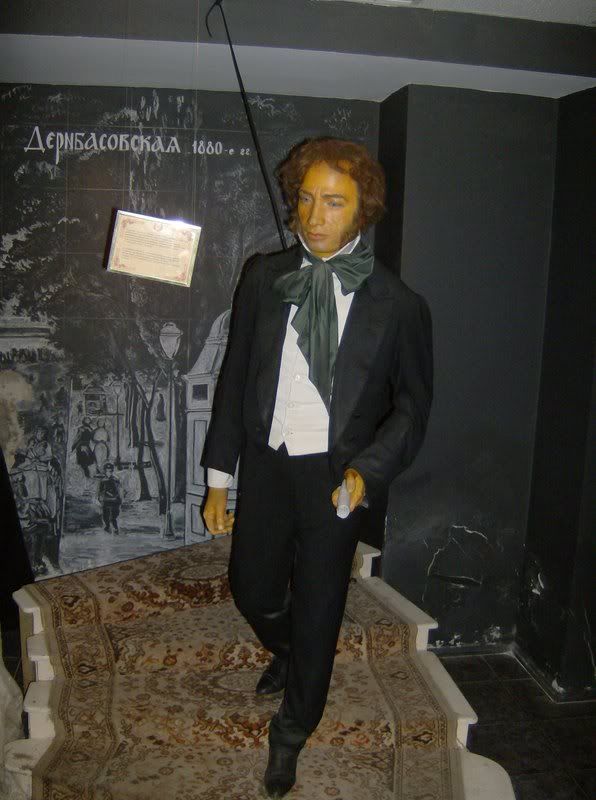 "I'm here to kill poetry fags. Pushkin, you're fucking dead."




"Not eef aye have anytheeng to say about eet"




"Reed my placard, then prepare to die"




"I say I say, there's no reason to get rowdy!"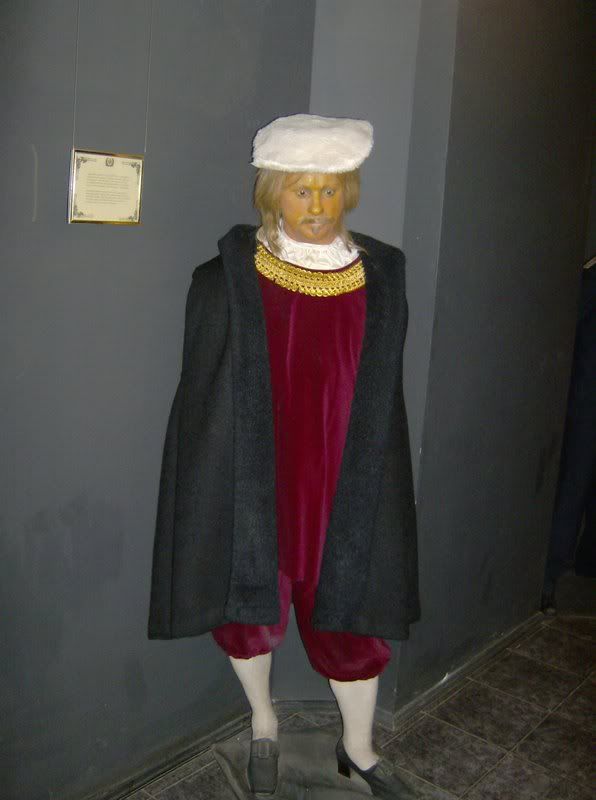 "We're gay!"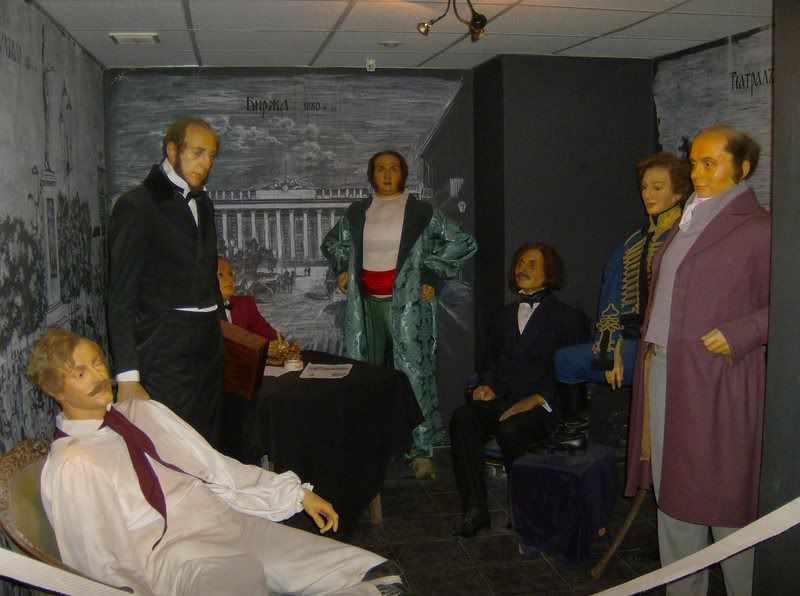 "We're gayer!"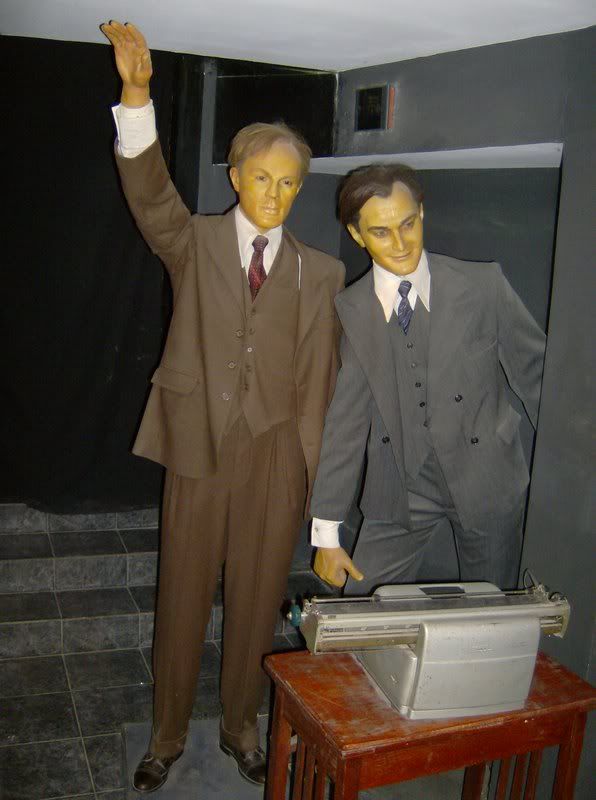 "I'm the gayest!'




Right. Meanwhile, back in reality it's snowing and shit.




"Come sit with me, little boys!"




DEAD OLD LADY!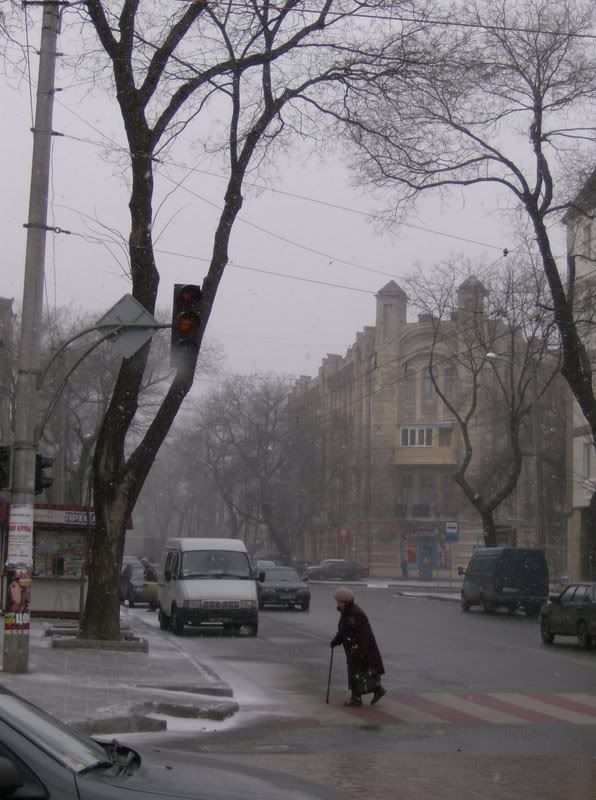 It's Our Lady of Church!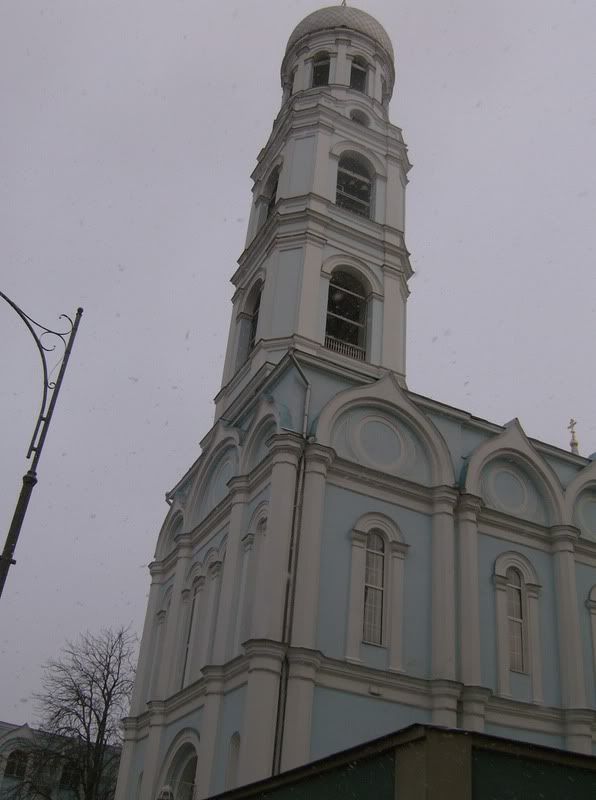 Anybody want a pirated DVD?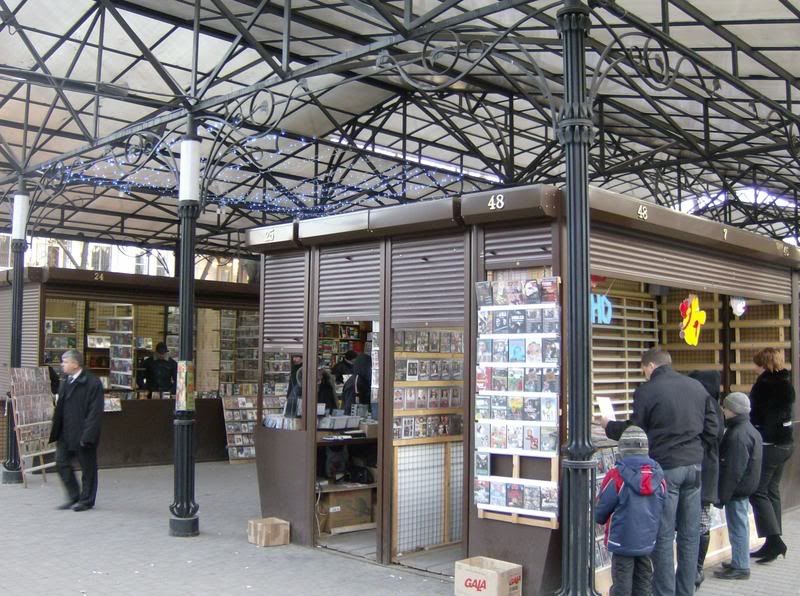 This guy does!




MERRY CHRISTMAS




Check out this wall!




OH IT'S A BUILDING WE'VE ALL BEEN FOOLED




Then it was time to eat. This is Kvas, a weird fermented mushroom drink:




And these are meat pies. Amazing meat pies.




And last but not least, more Salo! Unrendered pig fat is the best!




Look closely at that thing in the middle of the plate. That's super-salo, essentially salo that's been ground up. It has the consistency of margarine, and it's fucking delicious. On the English menu at the restaurant, it was translated as 'hog-grease'. I couldn't agree more. Oh, and those things that look like little sandwiches are just bread in different colors. DELICIOUS!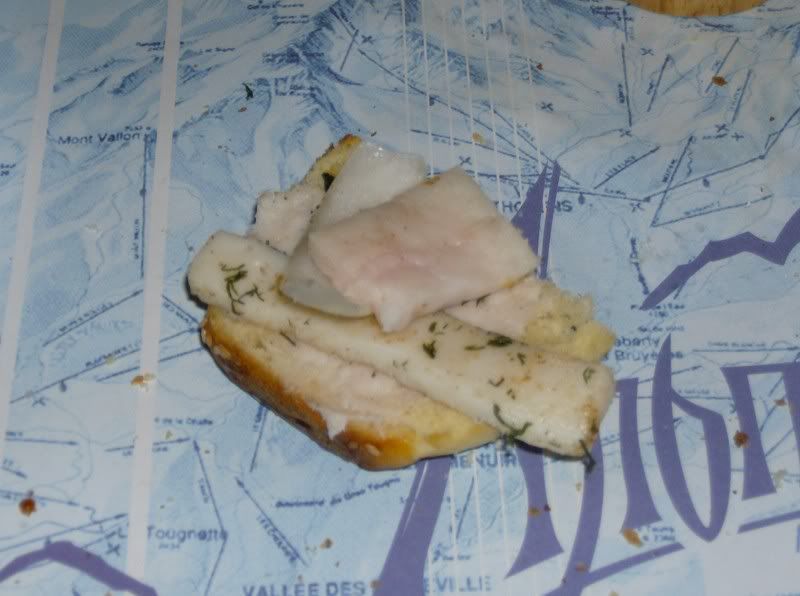 GET INSIDE MY BODY, DELICIOUS PIG FAT!




Oh, hey. I finally managed to score some Slav pussy!




This is Slava, my Odessa host. Isn't that funny? Every host I had in Ukraine was named Slava. Funny how that works, eh?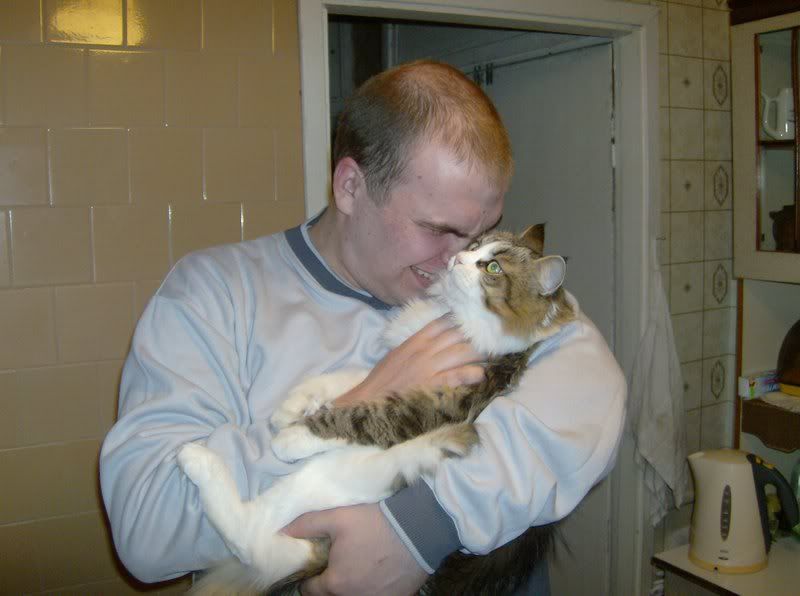 We had a nice time. We went drinking and acted all sorts of merry. Slava was about to head to Mongolia to visit his brother. Which is awesome.

Then I got a bus to Chisinau, and that's when this happened.

But Odessa is still cool!
Labels: dockyards, odessa, pushkin, steps, ukraine, wax museum